Over the span of his thirty-year career, Professor Michel Biron's marked contributions to Quebec and French Belgian literary history and criticism have established him as an expert in his field both in Canada and abroad. On September 15, the Royal Society of Canada honoured Professor Biron's prolific career with the Lorne Pierce Medal. This medal, first awarded in 1926, recognizes achievement in imaginative or critical literature in either English or French.
A professor at McGill's Département des littératures de langue française, de traduction et de création since 2002, Michel Biron began his abundant research career with the publication of La Modernité belge : Littérature et société (1994), an important synthesis of Belgian literature that earned the Raymond Klibansky Prize from the Canadian Federation of Social Sciences. He then co-authored Histoire de la littérature belge francophone (2003), for which he received the Prix du rayonnement des lettres belges à l'étranger from the Communauté française de Belgique. "Working on Belgian francophone literature helped me understand what is at stake in 'small' literatures, especially in a francophone context, which is completely different from the Anglophone world, since French-speaking writers have always – at least until the recent past – gravitated around Paris," Biron notes.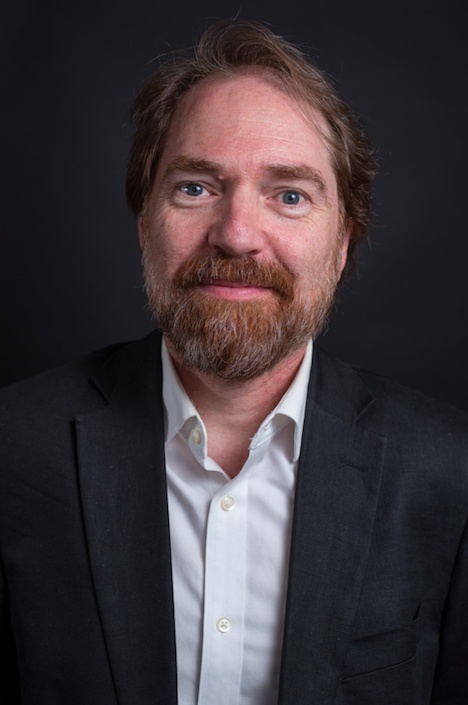 On top of his renown on the international scene, Biron is also a recognized expert in Quebec literature. His essay, L'absence du maître (2000) – regularly cited by fellow scholars – was a finalist for the Canadian Governor General Prize, and garnered both the Prix de L'Association des Professeur.e.s de français des universités et collèges canadiens and the Prix Jean Éthier-Blais.
Perhaps his most significant contribution to the domain, however, is Histoire de la littérature québécoise (2007), co-written with François Dumont of Université Laval and Élisabeth Nardout-Lafarge of Université de Montréal, the first veritable history of Quebec literature to be written since the Quiet Revolution. With this publication, Biron and his co-authors filled a significant gap that had existed in Quebec literary criticism. The text, which won both the Prix Jean-Éthier-Blais and the Prix Gabrielle-Roy, has since become a reference tool for anyone interested in Quebec literature.
Biron has also lent his expertise to commenting on contemporary literature. From 2001 to 2004, he was a literary critic for Le Devoir, and he has maintained a regular column on the Quebec novel throughout his career through both Voix et images and L'Inconvénient magazine.
In recent years, Biron devoted many years to writing the first biography of the Quebec poet Saint-Denys Garneau. Published in 2015, this work earned him the Prix Jean-Éthier-Blais for the third time in his career. This year, Biron published a critical edition of Saint-Denys Garneau's previously unpublished letters, titled De Saint-Denys Garneau, Lettres, through Presses de l'Université de Montréal.
Through his numerous publications and innovative ideas, Biron's exemplary career has made a lasting impact on French literary criticism both on the Canadian and international scene. "I want to express my sincere congratulations to Professor Biron for being awarded the Lorne Pierce Medal by the Royal Society of Canada," said Professor Martha Crago, Vice-Principal (Research and Innovation). "This well-deserved medal recognizes Professor Biron's expertise and his very significant contributions to the study of French literature from around the world."