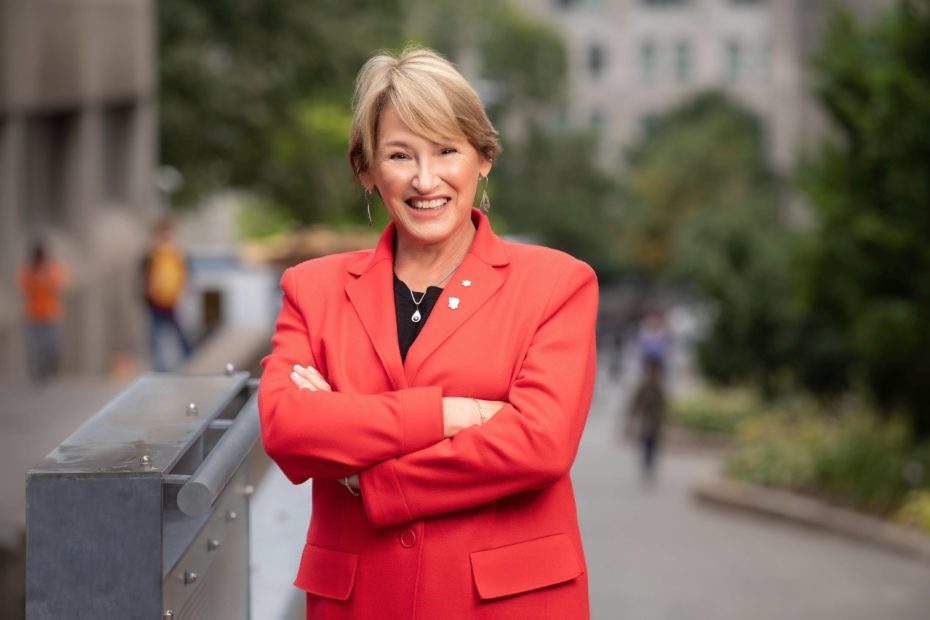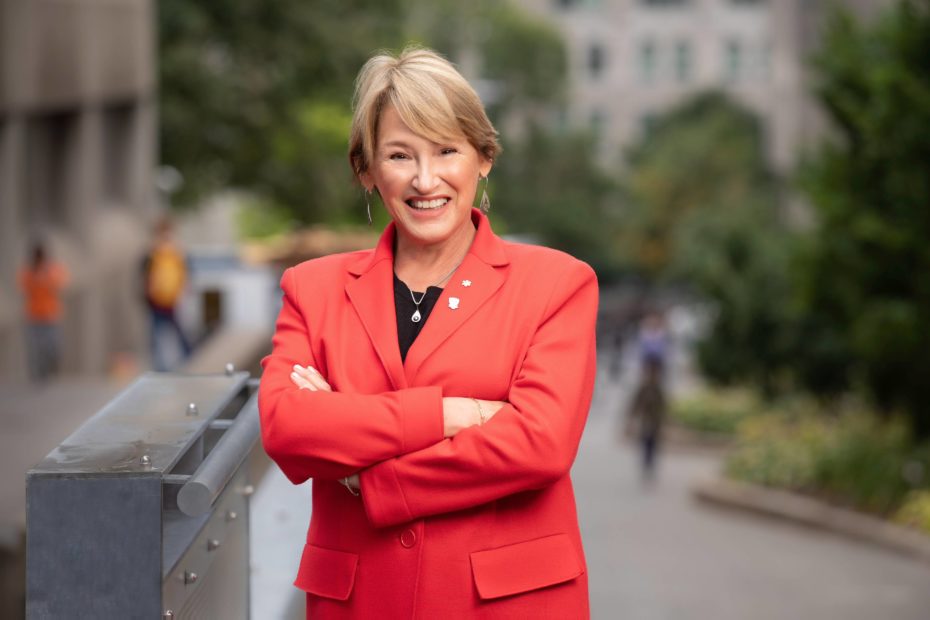 The share of the world's top universities that are led by women has reached 20 per cent for the first time, according to an analysis of World University Rankings data by Times Higher Education (THE), a global data partner to the higher education industry. Forty-one – or 20 per cent – of the top 200 universities in the latest 2021 ranking from THE have a female leader, up from 39 (19 per cent) last year and 34 (1 per cent) in 2018. Nearly a quarter of universities in the top 100 have a female leader (24 per cent) compared to 17 per cent in the 100-200 band.
McGill, with Principal Suzanne Fortier at the helm, is listed as the ninth highest-ranked university in the world led by a woman (see illustration below).
"The statistics released by Times Higher Education represent a tangible sign of progress – both in academia and in society more generally. These numbers reflect the important discussions that have taken root to raise awareness about the existence of gender discrimination and the lack of diversity in positions of leadership," said Principal Fortier. "Nevertheless, there is still much work to be done to ensure that the policies and social structures in place do not maintain or create artificial barriers that prevent women from filling more senior, decision-making positions."
While strides have been made, the THE press release acknowledges that "progress is slow."
Three female-led institutions from the 2020 ranking have dropped out of the top 200 in 2021, while six have seen changes in leadership. In every instance, this leadership change has seen the incumbent replaced by a man.
"It is fantastic news that the number of female university leaders is continuing to rise and has reached a new milestone this year: one fifth of the world's top universities are now led by a woman," said Ellie Bothwell, Rankings Editor at THE. "However, the pace of change has to improve. Six years ago, 14 per cent of top universities had a female leader, meaning there has been an average annual rise of just 1 percentage point. If this rate continues, it will take another 30 years for full parity. Universities do so much work to widen access to higher education but to have true equality in the sector more women need to be progressing into leadership roles."