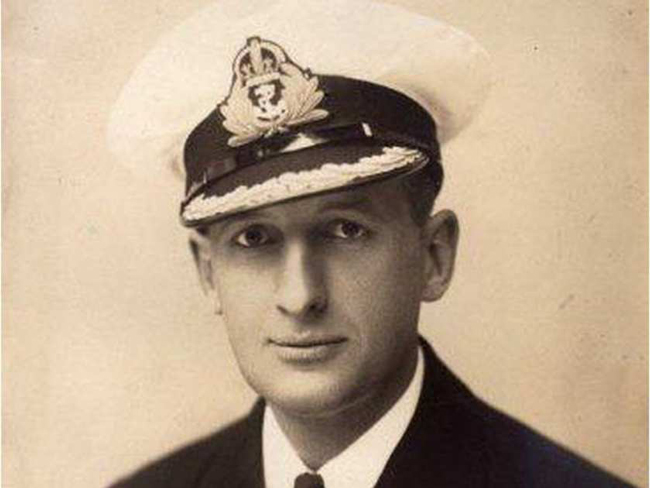 War has many hidden stories. One of the most dramatic is the saga of James Campbell Clouston, a McGill engineering student, who grew up in Pointe Claire. His is a story of almost mythic heroism.
Clouston is the inspiration for the hero of the remarkable movie Dunkirk. The film does a great job of telling the story of Operation Dynamo, the evacuation from the beach at Dunkirk of 338,000 Allied soldiers, trapped by the Germans between May 26 and June 4, 1940.
But the naval officer played by actor Kenneth Branagh should have had a Canadian accent, say those who remember Clouston.
With Allied troops trapped on the French shoreline, British Prime Minister Winston Churchill ordered the mass evacuation of Dunkirk on May 26, expecting to save about 50,000 soldiers. Destroyers were deployed and hundreds of privately owned vessels were commandeered to cross the Channel.
At Dunkirk, Clouston was the pier-master charged with loading exhausted soldiers onto waiting boats from a ramshackle pier extending one-kilometre out into the English Channel. The narrow wooden pier, difficult conditions and frequent strafing from the German Luftwaffe meant that only 50 men an hour could be loaded onto ships. Displaying unshakable calm under pressure, unflagging leadership and an engineer's penchant for solving problems, Clouston raised the loading rate to 2,000 men an hour.
Thanks in large part to Clouston's heroic efforts, some 300,000 men escaped from Dunkirk and lived to fight another day.
"He's one of those great unsung Canadians who, in a pivotal moment in time, does extraordinary things, dies, and then goes completely forgotten," University of Ottawa history professor Serge Durflinger told the Montreal Gazette in a recent article.
In Walter Lord's book entitled The Miracle at Dunkirk, based on hundreds of interviews with Dunkirk survivors, Clouston is described as "a Canadian – big, tough, athletic, amusing."
After five straight days of directing traffic on the pier, an exhausted Clouston was sent back to England. But, after just one night, Clouston volunteered to return to Dunkirk, knowing that his ability to speak French would help with the evacuation of French troops.
Unfortunately, his boat was attacked by dive-bombers and sunk. Surviving the attack, Clouston and a dozen sailors eventually succumbed to hypothermia in the frigid waters of the English Channel. He was 39 and left behind a young son and his pregnant wife.
Though born of a military failure, the heroism displayed at Dunkirk, by both military personnel and the civilian armada, inspired newly elected British Prime Minister Winston Churchill's renowned speech delivered to the House of Commons of the Parliament on June 4, 1940:
"We shall go on to the end. We shall fight in France, we shall fight on the seas and oceans, we shall fight with growing confidence and growing strength in the air, we shall defend our island, whatever the cost may be. We shall fight on the beaches, we shall fight on the landing grounds, we shall fight in the fields and in the streets, we shall fight in the hills; we shall never surrender."
James Campbell Clouston  (August 31, 1900 – June 3, 1940) is buried in Becklingen War Cemetery in Germany with 2,374 war dead, one of many cemeteries maintained by the Commonwealth War Graves Commission. Sadly, despite his heroism and sacrifice, he was never awarded a medal.
Time dims not the achievements of the brave

But worth shines steadfast from the grave.

Lest we forget.

– From the Memorial Hall Book of Remembrance at McGill where the name of James Campbell Clouston is inscribed.