It started out in 2013 as an idea, and then became a pilot project, an embryonic enterprise. It subsequently graduated to 2.0. Now it's in full gear, its focus crystallized and objective more precise.
TRaCE McGill is an ambitious – and labour-intensive – plan to track down 5,000 former students who graduated from McGill armed with a PhD between 2008 and 2018. Prof. Paul Yachnin, Tomlinson Professor of Shakespeare Studies in the Department of English has coordinated the program under its various forms since its inception.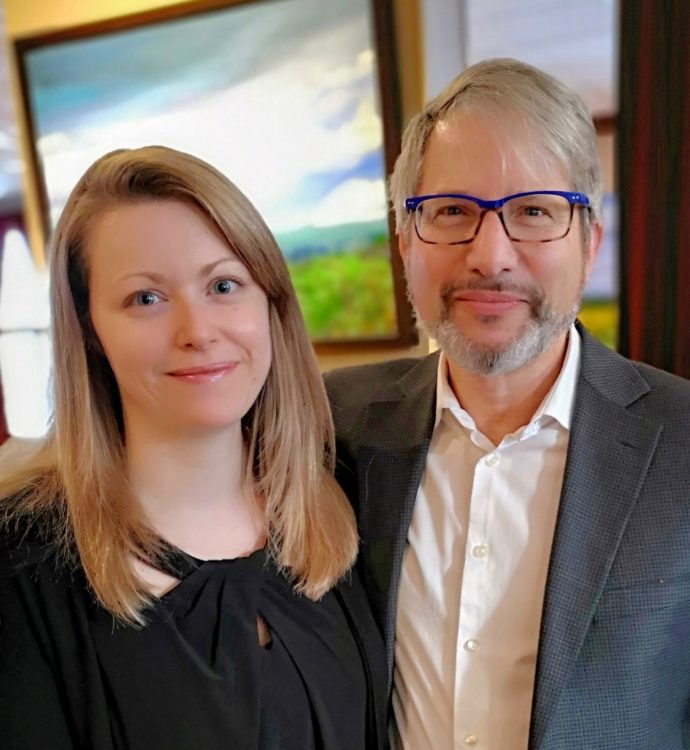 The purpose of TRaCE (for track, report, connect, exchange) is not simply to catalogue – and even less to solicit funds – but to connect. The program's designed to connect PhD grads with the University, as well as with one another, and to the largest extent possible, tell their stories in a Q&A format as narrative of their post-graduate life on the program's website.
The first step of the exacting TRaCE project was a survey that went out in mid-June to ferret out the 5,000 grads.
Doing more than just tracking graduates
The idea is not new. Other universities have sponsored similar programs to locate alumni scattered to the winds – often to the far corners of the world.
"What we do that's different from everyone else, that no one else does," said Yachnin, "is we reach out to all the grads and ask if they will consent to be interviewed. If they agree, the student researcher sets up the interview. Not only do we want to know the stats. We also want to know their stories. If you go on our website, you can read their stories and you can see their faces.
"So, we do the statistical gathering as well as the gathering of the narrative knowledge, the stories of the PhDs. Those are extremely valuable because they provide an account of how the grads got from their PhDs to where they are now. This also leads to the third thing we do, which is community building," said Yachnin.
"If a person is doing a PhD now, say, in History, she can go on our website and see that 'Oh, here's a person who got a history PhD and she's now doing this really interesting work'. So now she can reach out to this person and ask to talk to her and get information from her. So it's a network community building site as well."
A call for more diversity
A fourth bonus would be to help increase the University's diversity– for example, to recruit from women into faculties traditionally dominated by men. University administrators, including deans of various faculties, are accordingly expending greater efforts to attract more women, Indigenous people and people of colour to enroll in doctoral programs at McGill, reflecting the everyday reality of Montreal, Quebec and Canada.
"We want to use the stories to encourage people to come to the University who wouldn't have thought of coming to the University," said Yachnin.
The first versions of the program centred on the humanities and arose initially out of a request for a grant by then-postdoc, Leigh Yetter, now Senior Director, Strategy and Operations, in the Office of the Provost and Vice-Principal. It concerned higher education and the Canadian labour market – and which Yachnin says he dismissed initially because it "had nothing to do with the humanities." She disagreed, applied anyway – and obtained the grant.
After a couple of iterations that involved other universities across Canada, Yachnin went to see Josephine Nalbantoglu, Dean of Graduate and Postdoctoral Studies.
"I said 'Let's not do another national project. Let's bring it home to McGill and focus not just on the humanities but on all the disciplines across the University'. She agreed, and that's where we are now."
Yachnin extolled the role played by Bianca Brigidi, who holds a PhD in History from the University of California, Santa Barbara, and served as the TRaCE project manager for over a year.
He added that four other women played or are playing key roles in turning TRaCE from fantasy to reality; Eliza Bateman, a PhD in Law from McGill, who was central in developing the pilot project and is now senior research analyst at The Refugee Hub in Ottawa; Catherine Nygren, a PhD student in the English Department, who has done a Stakhanovite writing and editing job on the project from its inception; Nichole Austin, a post-doctoral researcher in the Department of Epidemiology, Biostatistics and Occupational Health and TRaCE's quantitative analyst, who recently won the Governor General's Gold Medal given to the top doctoral thesis across McGill; and Marie-Claude Felton, the current manager who holds a PhD in History from the École des hautes études en sciences sociales in Paris and UQÀM and who took over from Brigidi.
The current project aims to track down all 5,000+ PhDs that McGill produced between 2008 and 2018 from all faculties.
No PhD graduate is a failure
Somewhat surprisingly, one challenge facing many PhDs is self-esteem.
"According to statistics, about 85 per cent of people who come to the University and into the humanities want to go out with a PhD and on to a tenure-track job," said Yachnin.
Those who do not often feel like failures so they may be wary of answering the survey, which closes on August 31.
"The transition (to other spheres) can be extremely difficult for many people, extremely painful."
"So failure is a word we want to expunge from the vocabulary of the academy. Nobody who completes a PhD should ever think of themselves as a failure. That's a word that really got hold of several generations of PhD grads because they didn't get tenure-track jobs. They were not failures," said Yachnin.
"We want to show people that a PhD leads to multiple career paths."
Felton said that the narratives may include the city where the grads now live, their current profession, if they are happy with that and if they feel overqualified."
"There's a whole other section about diversity," Felton added. "We also want to know … how diverse our group is, because this is also a call by McGill to increase diversity… so that we know if we are progressing as a university."
Yachnin said that about 50 PhD students across Canada worked on finding PhD grads for the first two iterations of TRaCE. The program is now recruiting PhDs from every faculty at McGill to take up the baton and collect data and narratives over the next three years.
The project is scheduled to wrap up in 2021, McGill University's bicentennial year.
View examples of interviews conducted for previous TRaCE programs