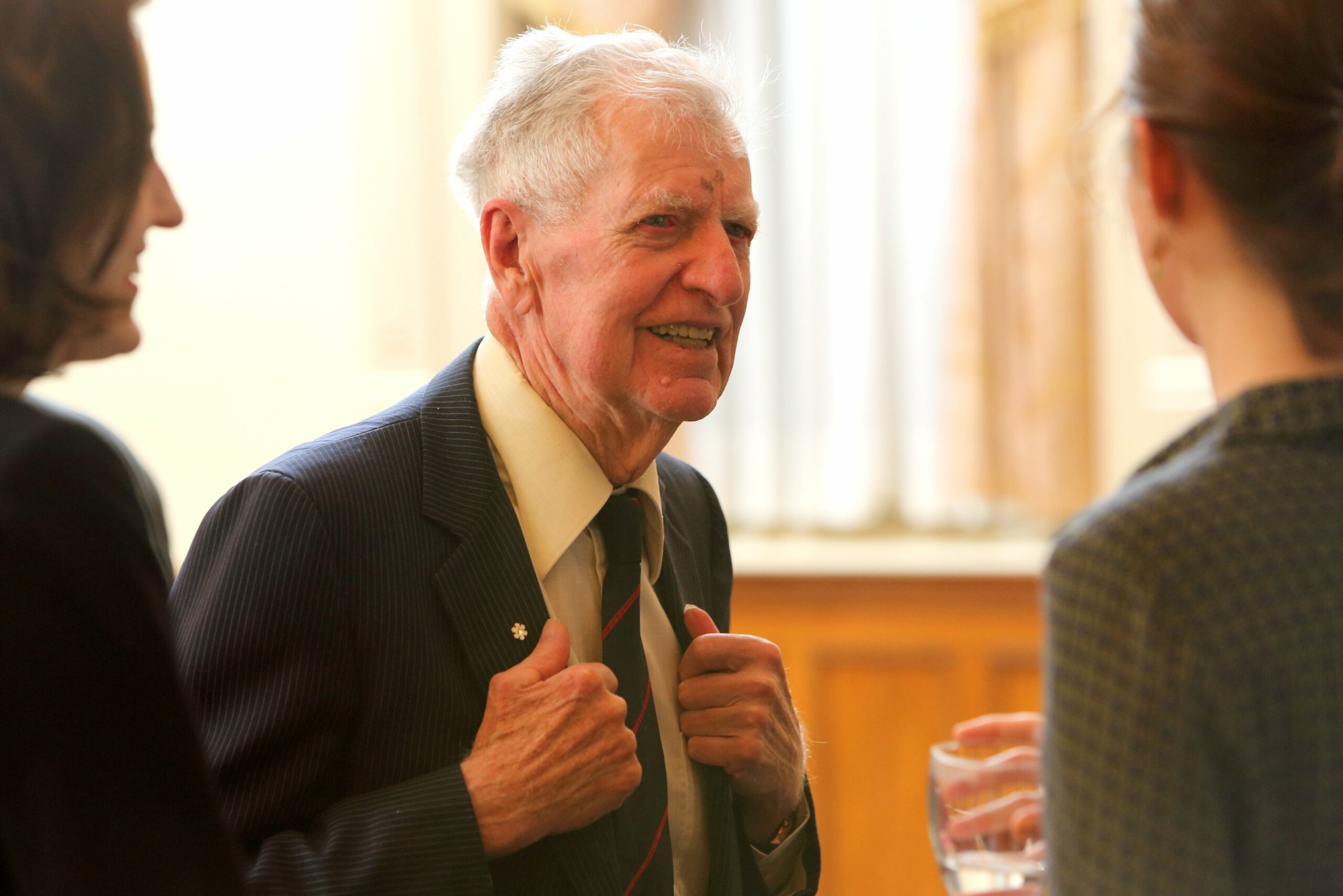 The Tomlinson Doctoral Fellowship, the most prestigious internal award for PhD students at McGill, recognizes the outstanding talent of about a dozen incoming doctoral students each year.
Founded in 2000 as part of a $64 million donation from McGill alumnus Dr. Richard H. Tomlinson, the largest ever donation by an individual to a Canadian university at the time, the Fellowship provides international and domestic PhD students who did not complete their previous degree at McGill with financial support in the amount of $35,000 per year for three years. The high-caliber doctoral student fellows, who are given the title of Tomlinson scholars, also benefit from the unique opportunity to disseminate their research and forge cross-disciplinary connections at the annual Tomlinson Talks, held each April.
We followed up with six of the past winners to learn how the fellowship has impacted their time at McGill. In our conversations, the Tomlinson scholars highlighted how the award made them feel welcome and supported from the very beginning of their time at McGill and allowed them to push their research beyond their initial expectations.
Confidence boost
Since all the Tomlinson scholars are new to McGill – and often to Montreal and Canada – the fellowship gives new students a feeling of starting on the right foot. "The moment I got this scholarship, it gave me confidence," says Taha Manzoor.
Manzoor, who grew up in the small city of Bhakkar, Pakistan and completed a Master's at the Korean Advanced Institute of Science and Technology, says the Tomlinson gave him "something to cling on and then build on top of… this is a big thing, especially as a scholar who's coming from halfway around the world."
The feeling is shared by Marjolaine Lamontagne, who did her previous studies at UQAM. "It was really nice to have that extra support come in from McGill, and it made me feel really welcome," says Lamontagne
Financial security
The Fellowship also provides much-needed financial stability. "It made a tremendous difference going into the program and not having to shoulder that burden of thinking about my financial security," says Wahéhshon Whitebean, who is also a community leader in the Kahnawà:ke Education Center and mother of three.
The Tomlinson Fellowship gave her a secure base as she started her extensive research on Indian Day Schools in Kahnawà:ke, involving interviews with community members and countless hours sifting through government and religious order archives.
Tomlinson support allows Gabriel Lévesque, who studies the regulation of toxic substances, to travel to key archives and make connections with community partners here in Quebec. "What that means to me is that my dissertation project is much more ambitious than what I expected it to be at the beginning," he adds.
Springboard for success
Many Tomlinson scholars go on to win impressive external awards, like the Vanier Canada and Trudeau Foundation scholarships. Interviewees credited their Tomlinson applications with giving them a head start. "I used the basic framing and continued reworking it, …using the same skills that I had already learned [from the Tomlinson application], for the Vanier [application]," explains Lamontagne, who won both the Vanier and the Trudeau scholarships.
Mathis Messager adds that the Tomlinson "helped me craft a message…[for] people that are not in your immediate field. And having a strong story to start [from the Tomlinson] really helped with writing the Vanier." Messager, Lamontagne, Lévesque, and Whitebean, who have all won the Vanier and other scholarships, now regularly mentor fellow students on how to apply for awards
Tomlinson Talks
A memorable moment of celebration for Tomlinson scholars are the Tomlinson Talks, which were faithfully attended by Dr. Tomlinson himself until his death in 2018. An ideal venue to connect with other scholars and members of the McGill community, the Talks take the form of carefully crafted, public "PechaKucha" presentations that last only 6 minute and 40 seconds, consisting of 20 slides programmed to advance every 20 seconds.
Manzoor, an expert in renewable energy technologies, reflected on how the Talks taught him the importance of clear communication of scientific concepts: "I went in on my first practice and I was like 'natural convection' and 'volumetric heating,' and everyone said 'what is that? We don't understand'."
After this initial experience, he realized "I'm going to become a doctor… and I believe my job is not to make things complex for people. Rather, my job is to explain… in a way that they feel more connected." These are skills that he draws on daily, explaining renewable energy solutions to clients in his new job as a Renewable Energy Specialist at the energy consultancy firm, Hatch.
For Alberto Acquilino, the Talks were an opportunity to form deeper relationships with community members. Since his family lives in Italy, he invited the Italian General Consul to attend the Talks, which opened new doors. "I started to have a relationship with the consulate and the Italian Institute of Culture, which is nice because it's really close to McGill," says Acquilino
It was also an opportunity for Acquilino to connect in new ways with his supervisor. "I don't have a lot of meetings with him, it's half an hour every two weeks because he's also the department chair. So having a one-on-one in a convivial environment…I feel like that was important for him, for our relationship."
The 10 new Tomlinson Scholars from the 2023-2024 competition will be announced soon. More information about the Tomlinson Doctoral Fellowship, including what it means to be a Tomlinson Scholar, as well as eligibility and application information, can be found on the Graduate and Postdoctoral Studies website.