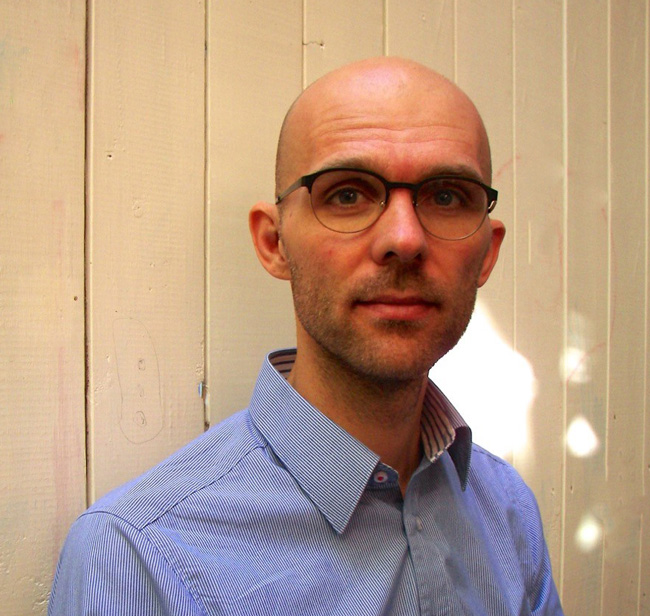 By Kathryn Jezer-Morton
Recently, the ongoing study of microorganisms and their relationship to the human body has raised questions about the fundamental nature of self. To what extent are human beings a part of a metaorganism, and to what extent are we each our own separate entities? Tobias Rees, Associate Professor of the Social Studies of Medicine in McGill's Faculty of Medicine, whose work engages with these questions of how immunity and self are conceptualized, has recently been named a Fellow at the Canadian Institute for Advanced Research (CIFAR). Rees will be working on CIFAR's Humans and the Microbiome program, which will meet regularly to discuss the reciprocal influence between humans and microbes.
"As a newly appointed Fellow, Professor Rees' role will bring his expertise as an anthroplogost of concepts to the program," wrote Dr. Lara O'Donnell, Director of Research Programs at CIFAR. "Professor Rees explores the effect microbiome research has on established conceptions of the human. What does it mean to think of humans as part of a metaorgasim – composed of human as well as of trillions of non-human cells? What does the finding that human behaviour and emotion are partly dependent on bacterial metabolites do to the cultural concept, which holds that humans are more than mere nature, that they are separate from the biological world?"
Dr. Rose Goldstein, Vice-Principal of Research and International Relations, expressed gratitude and admiration for CIFAR and Dr. Rees' work. "The Humans and The Microbiome program at CIFAR engages with questions that have major implications for the future of health care. We are grateful for CIFAR's support for one of McGill's foremost thought innovators."
CIFAR's mission is to bring together interdisciplinary groups of researchers from around the world to engage with questions that have potential impacts on society, government and business. The organization is comprised of 350 fellows from more than 115 institutions across 17 countries.