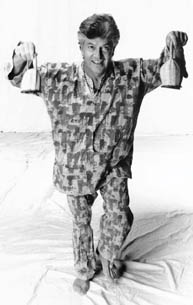 A mathematician and a musician, Godfried Toussaint is as at home using algorithms as he is keeping the beat at Sunday afternoon percussion jam sessions on Montreal's Mount Royal.
The McGill professor of computer science has combined his twin passions of computational geometry and percussion and applied some cold calculations to the steamy Spanish flamenco.
With funding from the Natural Sciences and Engineering Research Council of Canada, Toussaint turned the rhythms guitarists keep in their heads as they play or those counted out by the hands and feet of the dancers into patterns. He compared the patterns of different dances, the buleria, solea, seguiriya, guajira and the fandango—the purported granddaddy of the flamenco—and tracked their evolution with bio-informatics, much as scientists use DNA to look at the different molecular patterns of species.
By matching patterns, he found they all traced back to the fandango from the city of Huelva in Andalusia, something that had been part of the local history but never proven mathematically.