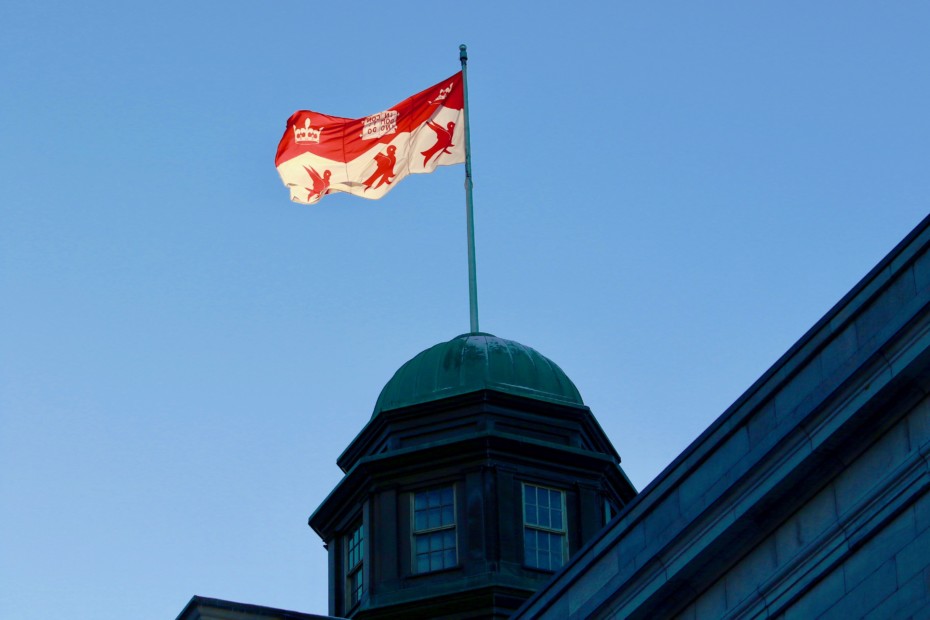 The following is a message sent to the McGill community by Principal Suzanne Fortier on June 2.
Dear members of the McGill community,
I recall, back in early January, thinking about the powerful imagery of the year 2020 and imagining a world where we would have a better and more acute vision of our collective humanity. 
Now, nearly midway through this year, the quest appears even more pressing. Collectively, we are facing the challenge of a lifetime. In the midst of a pandemic, we watch as people across North America mobilize against injustice and racism, provoked in particular by the tragic death of George Floyd one week ago.
Feelings of sadness, anger, fear, and a sense of helplessness are shared by all of us. I recognize that many members of our community, especially our Black students, faculty, and staff, may need support at this time; resources are listed below. 
Yet, in this turbulent moment, it remains critical to remember that our strength lies in our unity and in living the principles that McGill embraces in its mission. Among those principles are equity and inclusiveness. Living these principles means going beyond publicly denouncing racism and other forms of social injustice. We are also called to consider how universities have the responsibility, to confront and work to flatten social inequities through dialogue and the advancement of knowledge. Every one of us shares in this responsibility as we live through a moment in history that calls for leadership and action anchored to knowledge, compassion, and courage.
Sincerely,
Suzanne Fortier
Principal and Vice-Chancellor

Resources:
Employee and Family Assistance Program
 ___________________________
Chers membres de la communauté mcgilloise,
Je me rappelle, au début de janvier, m'être dit que le chiffre 2020 marquerait l'imaginaire collectif et qu'en cette année charnière, il y aurait une prise de conscience mondiale de ce qui nous unit comme êtres humains. 
Aujourd'hui, presque à mi-course de l'année, cette quête d'humanité semble plus pressante que jamais. Nous traversons collectivement la période la plus difficile de notre vie. En pleine pandémie, on se mobilise d'un bout à l'autre de l'Amérique du Nord contre l'injustice et le racisme à la suite, tout particulièrement, de la mort tragique de George Floyd il y a une semaine.
 Tristesse, colère, peur et impuissance sont des sentiments que nous vivons tous. De nombreux membres de notre communauté, surtout nos étudiants, professeurs et employés noirs, pourraient avoir besoin de soutien en ce moment; vous trouverez ci-dessous la liste des ressources à votre disposition.
En ces temps de turbulences, nous devons impérativement miser sur notre unité et sur les principes qui guident l'Université McGill dans l'accomplissement de sa mission. C'est ce qui fait notre force. Au nombre de ces derniers figurent l'égalité et l'ouverture. Une adhésion pleine et entière à ces principes nous commande d'aller au-delà de la dénonciation publique du racisme et des autres formes d'injustice sociale. En effet, les universités ont la responsabilité de prendre acte des inégalités sociales et de s'employer à les aplanir par le dialogue et la progression du savoir. En cette période qui appelle un leadership et des actions ancrés dans le savoir et empreints de compassion et de courage, cette responsabilité incombe à chacun d'entre nous.
Cordialement,
Suzanne Fortier
Principale et vice-chancelière
Professeure McCall MacBain
Ressources :
Programme d'aide aux employés et à la famille