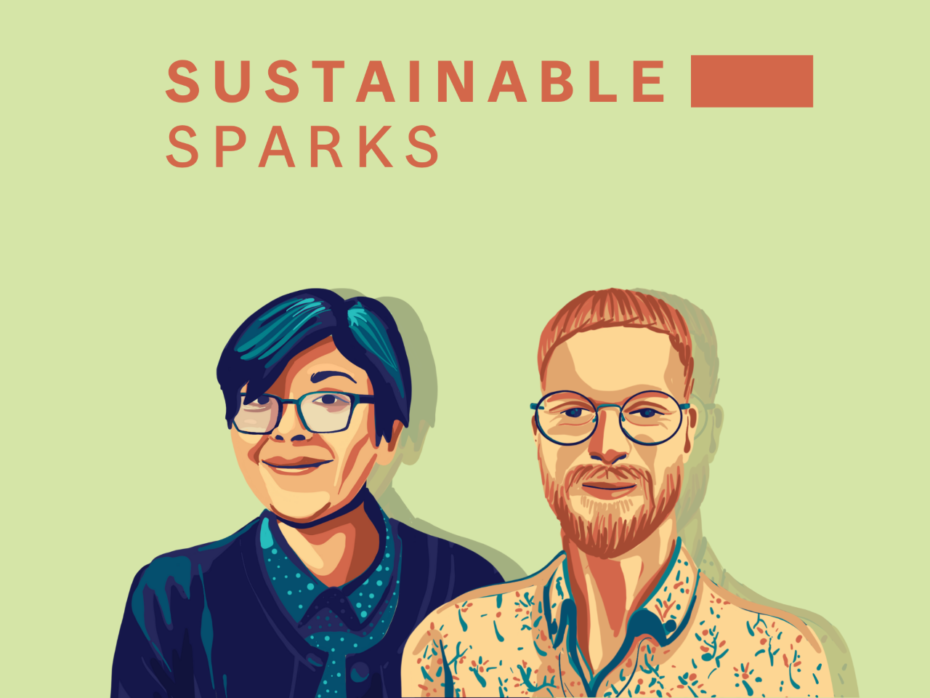 As thousands of students pour onto campus into McGill student housing, a house sits quietly that's not on the application list. Located at 3559 Rue University lies ECOLE, a living sustainable project which operates through collective student housing. Members of ECOLE are students at McGill who live, study, and volunteer in one space. Their primary mandate: to bring together McGill and Montreal community members in the pursuit of sustainable living by means of applied student research, alternative education, and community building.
ECOLE is a model of urban sustainable living and a physical hub for the McGill and Montreal sustainability communities – and one of the longest-standing Sustainability Projects Fund-supported projects. The Sustainability Projects Fund (SPF) is the largest fund of its kind in Canada, valued at $1 million annually and has the mandate to build a culture of sustainability on McGill's campuses through the seed funding of interdisciplinary projects.
Funded in October 2013, ECOLE began its pilot year in 2014, where 10 student volunteers (facilitators) lived collectively for the academic school year and tackled sustainability issues such as energy conservation, zero-waste, and social justice. Since then, ECOLE has operated unwaveringly every year, fostering community connections and providing students with an opportunity to experience alternative housing.
As ECOLE grew, it became clear that a program coordinator beyond the facilitators would be helpful in supporting various projects facilitators were interested in creating. Hear from exiting coordinator Aidan Gilchrist-Blackwood and entering coordinator Mayela Lozano on the changing sustainable landscape of our university and beyond.
What brought each of you to ECOLE?
Aidan Gilchrist-Blackwood (AGB): I first came to ECOLE when I was an undergraduate student at McGill. I was a facilitator in my 4th year. I was really interested in spaces where people from different sustainability worlds interconnect.
I think collective living is a sort of an intentional political project as well and I really wanted to experience what it would be like to be a part of a community of people who were building networks and systems of care together. After my Masters at McGill, I was able to rejoin ECOLE as a coordinator, which has been a lovely experience as well.
Mayela Lozano (ML): I came to McGill for my Masters where I worked within the Social Equity and Diversity Education office. After that finished, I was looking to continue working with the student population in a way that really highlighted the importance of community. When I learned more about ECOLE, I thought it would be a great fit. I love being part of a team that is invested in sustainability, not only in the environmental aspects, but also in the social aspects as well. I was also interested in connecting with the Montreal community beyond McGill, specifically the Milton-Parc Community.
What is ECOLE's purpose on campus, and what makes it more than just more student housing?
ML: To me, it is a place where people come together to work towards sustainability in a really special and unique way. I think that it's important to remember that it's not just a residence: it's an intentional collective living project. Members of ECOLE have common goals and work together as a team to achieve them. We also prioritize building community.
AGB: What makes it unique to me is the intention behind ECOLE. There was a need on campus for not only a gathering space that would bring the student and non-student worlds together to approach sustainability in a holistic way. ECOLE is a space for cross pollination and collaboration that I find unique on campus, and it's resulted in a lot of amazing events and collaborations.
Aidan, you have been with ECOLE for four years. How have you seen the sustainability landscape change during your time here?
AGB: I think a big change I have seen has been in the language around sustainability. There has been a big shift towards social justice and the more human side of sustainability, but there's a lot of work still to be done to actualize that language in all of our institutions. When ECOLE was made, the idea was to create an alternative space that can serve as a hub on campus for social sustainability, and this has allowed more connections and relationships that might not have happened otherwise. I also think there has been a lot of growth that's happened from bringing together living, learning and community elements.
Mayela, as you enter this new coordinator position, what are you most looking forward to during your time at ECOLE? What are some challenges you believe lie ahead?
ML: In a way, they are the same thing.
One of the main things [I am looking forward to] is going back to in-person [activities]! I am most looking forward to supporting the team of facilitators and helping them with whatever project that they're thinking of doing. I am also excited about rekindling the relationships and connections that we have with Milton Parc community that have suffered from the pandemic.
At the same time, the biggest immediate challenge is that we just spend more than a year working online and studying from home. So now that restrictions are starting to lift if and we might start to have events in person, I know there is some anxiety regarding this transition. That will come into play when connecting with other groups.
Why do you believe projects like ECOLE are crucial to sustainability at McGill?
ML: ECOLE is so important because it facilitates students getting involved in sustainability. You get the opportunity to collaborate and learn from your peers. There is a force that comes with being on a team and working together, and that is really one of [ECOLE's] strengths. The foundation of ECOLE is anti-oppression and non-hierarchical, we are an organization that operates with consensus-based decision making. All these aspects are the ingredients you need to build an equitable space.
AGB: A lot of mainstream Sustainability has historically been geared towards environmental protection and has left out or actively harmed marginalized communities. When ECOLE was being set up as an organization, a lot of the people involved wanted to explicitly create a welcoming and safe space to combat these systematic issues. I think you cannot have sustainable conversations without including marginalized voices and marginalized communities. ECOLE is a place that advocates for everyone to be heard and tries to make space for intentionally anti-oppressive sustainability organizing.
What do you want the McGill Community to know about ECOLE? 
ML: ECOLE is a welcoming space where you can come to connect with others and be part of a collective that's working together on sustainability. This year we're really looking forward to meeting everyone and starting new projects again.
AGB: I want to add that the community in general can get involved [with ECOLE] even if you're not a facilitator! ECOLE exists to serve the McGill community more broadly, and a lot of people think you have to live at the House to be involved, but it's an open space for everyone – so come visit us!
To learn more and find out how to get involved with ECOLE, visit their website at www.ecoleproject.com/ and follow them on Facebook @ECOLEproject.