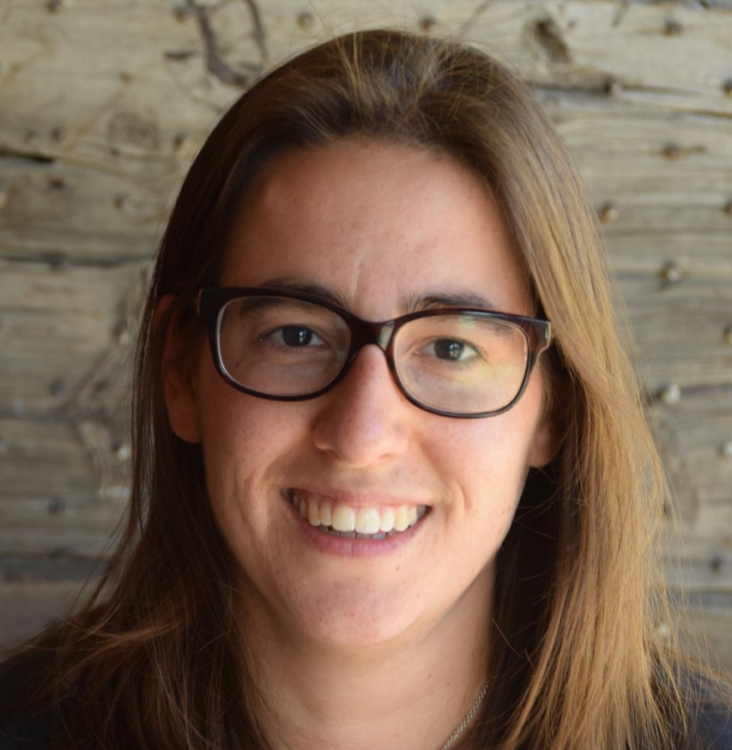 Amidst the doom and gloom of the climate crisis, it can be difficult to envision a sustainable future – or even see positive change. Environmental scientist and McGill researcher Klara Winkler shared this sentiment and decided to do something about it. She and her supervisor Elena Bennett conducted a project with the objective to find and learn from existing sustainability successes at McGill (referred to as "bright spots") and use these stories to amplify and expand on McGill's contributions to a sustainable future. 
The project had multiple parts, including a survey of sustainability projects supported through the McGilll Sustainability Projects Fund (SPF). The SPF is the largest fund of its kind in Canada, valued at $1 million annually and has the mandate to build a culture of sustainability on McGill's campuses through the seed funding of interdisciplinary projects, making it a unique environment to research. The project then moved outwards to the general population of McGill, conducting over 60 interviews with people involved in any form of sustainability, from students to staff. 
Through this project, Winkler and her team were able to quantify the sustainability landscape past and present at McGill, and begin to imagine what the future holds for our institution. Winkler shared the successes and challenges of this project in a sit-down with the Office of Sustainability – here is her story.
Tell me about yourself. What brought you to this project?
I have studied sustainability throughout my academic career. Now I am a governance researcher, which means I'm interested how we organize our societies to help promote sustainability in different ways. My focus is understanding how we move between individual and collective choices, and how society can help guide people in making more sustainable decisions. I came to this project because of this interest.
Looking at a university is so fascinating because it's an institution with clear boundaries. This makes McGill a fantastic object to study these processes. And then within that there are these bright spots of sustainability, which are people taking action – that's the individual. This lets us kind of peel back all these layers of sustainability and decision-making.
I have always been interested in looking at sustainability, but after 10 years it can be discouraging. It's often a very negative topic because we still have so many challenges ahead of us. I love this project because it follows bright spots to think about what works so we can move towards a better future – and highlight things that help change this negative view. We have enough people measuring all the ways that we are damaging the earth; I wanted my work to be a part of the solution.
Tell me about your work on the Bright Spots project.
It was really interesting to talk with all the people at McGill because in research, normally sustainability at an institution is either about curriculum or the way it operates, but McGill has both, and much more. I spoke to everyone, from [staff] who purchase goods, to administrative members, to students. Through these interviews we were able to get a really comprehensive look into actions happening at every level.
Another part of this project was with the help of [the Office of Sustainability], where we went back to [speak with people who worked on] all the SPF projects that have ever existed. This ended up being really interesting too, because we were surprised how many responses we got, especially from people who did projects during the beginning of the SPF [in 2009].
This means that this program was beneficial enough that even people who were in it eight or nine years ago still felt connected. We were able to see that these projects, even if they were ultimately unsuccessful, shaped people's actions in the future.
 What are some successes for you from this project? What are some lessons learned?
One success that came out [of this research project] is realizing how important funding and encouragement is in starting projects. When people are not sure where to start, it's extremely useful to have a centre to get started. And when we looked over the SPF survey, most people who had done these projects went on to do another sustainability project. Not necessarily at McGill, but they did another project in their lives: sometimes in their professional lives, sometimes just in their private lives, in their neighbourhoods. It has this trickle-down effect, and it shows us that if you have tried something before, even if it didn't work, you might try it a second time, or maybe even a third time. This is what it means to be a bright spot, because not only are you solving a problem in one place, but you are inspiring solutions elsewhere as well.
I think a big lesson that we found was how powerful it is to have community, and how much harder it is to succeed if you don't. A lot of people in interviews didn't have a strong network outside the Office of Sustainability, and I think that is something we could use. To really spread [sustainability] further, you need to create a network of people who can count on each other. It's hard to do, but it has to be done.
Ultimately, our biggest issue is that we need more people involved. I interviewed over 60 people each having [their] own network, but that is maybe 200-300 people out of thousands at McGill. It is hard to remember to be patient and let people get involved in their own time.
Why does this type of research matter?
I think [this type of project] is wonderful because it's all about things that are already happening. People talk a lot about what can't be improved, but I think it's wonderful to celebrate the things that are working right now.
It's inspiring to see that there are a lot of people working on solutions – and not just the people you are expecting, but lots of people that go unnoticed. This research helps seek out these people and understand how they fit in with a bigger movement and learn what central units can do to support and increase sustainability activities at McGill.
What do you want others to know about sustainability, and the uncertain future that lies ahead?
If I had to say one thing, I think it would be that you are not as small as you think.
We can make a difference. A lot of people often think, "Oh, I'm just an individual and it's society," or "It's the University leadership who is in charge," but we forget that all these things like society or politics at the end of the day are made of people like you and me. We know these people, some of us even become these people. Undergraduates can be in a student union, who sit on a council, who vote on concerns to bring to the Dean. The power of the individual is real, and we cannot forget in all of this that organizations, in the end, are just people.
The moment I realized that, I thought to myself, "Okay, these people have values, and kids, they are human beings; they are interested in the future of our world just as much as me." This is a level I can work on. The message I want to share is one of hope, and the power of the individual.
Never forget even small change is change. I think of this movement like a wave, it's building more and more power with every person, and all we need to tip the boat is you.
This interview has been edited for clarity and length.