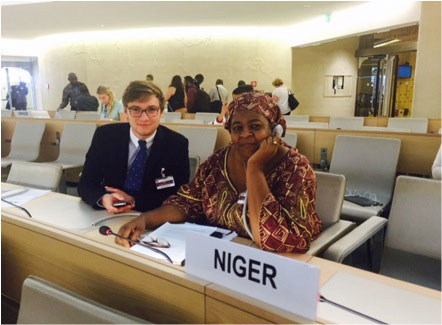 This past summer, over 200 Faculty of Arts students interned in Canada and around the globe, from Chennai to Cape Town, and from Paris to Panama City. Since 2002, the Faculty of Arts Internship Program has helped undergraduate students offset internship-related costs such as travel, accommodations, visas and other expenses thanks to the generous support of alumni and friends of the McGill.
On Thursday, Sept. 17, the most recent recipients of the Arts Internships will share the highlights and challenges of their internship experiences this summer, what they learned and how they plan to apply it to their field of study.
This is the story of one such student, Felix Keser, and his internship in Cape Town, South Africa.
Name and program of study
Felix Keser, Joint Honours Political Science and International Development Studies (final semester).
Areas of academic interest?
Developing areas, particularly relating to the formation of viable democratic institutions; the issue of integration of minority groups in national policy formulation; as well as the inclusion and role of civil society in modern democratic regimes.
Where did you do your summer internship?
At the Indigenous Peoples of Africa Coordinating Committee (IPACC), an advocacy NGO based in Cape Town, South Africa.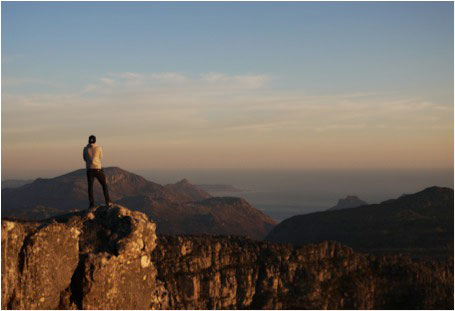 What motivated you to apply for this Internship?
My interest for the organization started when a good friend of mine described his life-changing experience with the NGO. As soon as he recounted the work and goals of IPACC as well as his life in the Mother City, I became determined to find out more and approached the Arts Internship Office, that guided me from that moment on until I stepped in a Cape-Town-bound plane in early May.
What is IPACC's mandate?
As a membership-based network composed of 133 indigenous peoples organizations (IPOs) across 23 African countries, IPACC is a very dynamic, extremely diverse, culturally rich and widely recognized NGO. Uniting and coordinating diverse community-based indigenous groups into a network and alliance for effective advocacy, IPACC acts as the prism through which grassroots IPOs advocate, promote their rights and share their grievances with the various governmental and non-governmental bodies at the national, sub-regional, African and international levels.
At the grassroots level, IPACC's role is to empower indigenous rights activists and give them the tools and organizational capacity to turn their grievances into a constructive dialogue with other stakeholders, whether they are private companies exploiting their land, national governments or international bodies such as UN agencies active on the ground. IPOs are formed through various workshops, case studies and extensive discussion with experts in the field. Through these activities, IPACC's goal is to transform the extensive traditional knowledge of indigenous peoples into a powerful advocacy tool and use it to influence national policies regarding human rights, women's rights and climate change issues, among others.
What were your responsibilities at IPACC?
My internship with IPACC was divided in two main parts: my two first two months in Cape Town with the IPACC Secretariat team, where I mainly worked on coordination between the different IPOs as well as reporting and communication work; and my last two weeks at the annual Expert Mechanism on the Rights of Indigenous Peoples in Geneva (EMRIP), where I focused on advocacy and lobbying work, using the exceptional opportunity of being assembled in one place with the world indigenous caucus to discuss pressing issues and foster technical cooperation with the various national governmental representatives, UN agencies and specialists.
My main tasks during the conference were to support and guide the various African Indigenous leaders that came as members of IPACC's network and to set up direct contact between UN agencies specialized in the different regions and issues and IPACC. Our main focus during the conference was to advise IPACC's leaders on the importance of documentation in order to emphasize the violations that hit indigenous peoples disproportionately and use this information as a powerful advocacy tool.
What did you get out of your experience with IPACC?
I entered this internship with the goal of learning more about the complexity and diversity of Africa's identities and paradigms, but through the incredible insight and support of Mala Maraechealee and Nigel Crawhall at the IPACC secretariat I came back to Montreal with new life lessons and knowledge and with a deeper understanding of the professional environment in which NGOs operate at the local, national, continental and international level.
This would also not have been possible without the precious help of the McGill Arts Internship Office, whom I thank for their extensive support and reliability throughout this experience.
I would like to extend a special thank you to Allan Hodgson, whom, through the generous provision of the Allan A. Hodgson Internship Award I received, permitted me to live this eye-opening journey that enabled me to grow so much personally and professionally. I am incredibly grateful and honored to have been given this life-changing opportunity with such an incredible organization.
The Arts Internship Office needs people's support to ensure the survival of the Arts Internship Program. If you'd like to help, see their Seeds of Change page.
 Related stories
Internship spurs professional, personal growth
Econ student combines interest in philanthropy and law during Kenyan internship
Putting a roof over people's heads
Improving the lives of Vietnam's ethnic minorities
Helping develop youth programs in the Caribbean