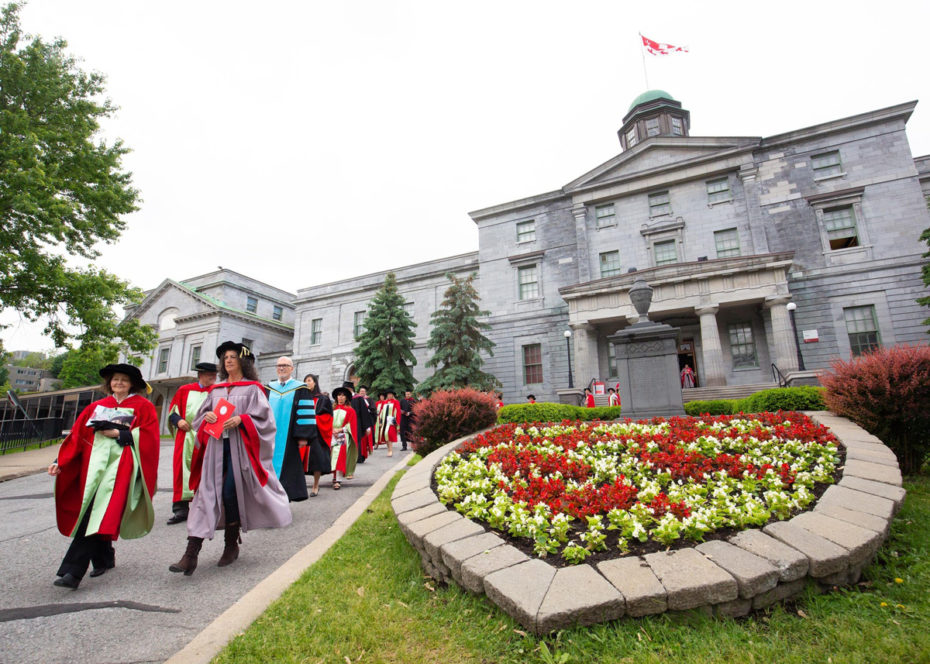 McGill will bestow its highest honour on 14 outstanding individuals by awarding them an honorary doctorate at its Spring Convocation ceremonies, to be held Tuesday May 28 to June 5.
These newest honourees represent a wide range of fields. Recipients include a Nobel-winning mathematician, an extraordinary entrepreneur, an exceptional jazz improviser and an advocate for agricultural reform in Africa.
The 14 newest honorary degree recipients are: Alain Bouchard, Emmanuelle Charpentier, Michel de la Chenelière, The Honourable Irwin Cotler, Dame Ann Dowling, Paul Farmer, Giuliana Elena Garzone, Michael Harris, Agnes Kalibata, John Michael Kosterlitz, Margaret MacMillan, Pat Metheny, Charles Mulli and Alfred Sommer.
These 14 men and women come from different continents, and have excelled in different fields. What unites this varied group is a dedication to improving the lives of others, whether through research, art, public service or philanthropy.
"The individuals we are honouring this year have all contributed significantly to their field, and are dedicated to improving lives and ensuring a positive impact on society," said Professor Suzanne Fortier, Principal and Vice-Chancellor of McGill.  "I look forward to welcoming this inspiring group of honorary doctorate recipients to our campuses, and to including them as members of the Class of 2019."
Honorary doctorates are McGill's highest honours. The degrees will be awarded during the Spring 2019 Convocation. Ceremonies begin on Tuesday May 28, and will run through Friday May 31, and June 3 to 5. The June 5 ceremonies will take place at the Macdonald campus; all others will be on the downtown campus.
McGill's 2018 Spring Convocation honorary degree recipients are (in order of presentation):
Health Sciences – May 28 at 10 am
Doctor of Science, honoris causa
Alfred Sommer, M.D., M.H.S.
B.Sc. (Union College), M.D. (Harvard University), M.H.S. (Johns Hopkins University)
A prominent ophthalmologist, epidemiologist, and Dean Emeritus at the Johns Hopkins Bloomberg School of Public Health, Dr. Alfred Sommer is a global leader in public health.
After obtaining his medical degree at Harvard Medical School in 1967, followed by a Master of Health Science in Epidemiology from the Johns Hopkins School of Public Health in 1973, Dr. Sommer began his career with the Epidemic Intelligence Service of the Centers for Disease Control and Prevention (CDC) in Atlanta. Shortly thereafter, he joined a research team of CDC employees whose focus was cholera in East Pakistan. Alfred Sommer was also involved in several projects in Bangladesh, including the Cholera Research Laboratory, the United Nations Relief Operations, and the World Health Organization (WHO) Smallpox Eradication Program. It was in Bangladesh where Dr. Sommer learned the value of studying the impact of disease on groups of people.
His pioneering work in studying vitamin A deficiency has helped save millions of children's lives and eyesight. During a series of complex studies conducted in Indonesia beginning in the mid-1970s, Dr. Sommer and his research team discovered that vitamin A deficiency was far more common than previously recognized. They also found that children with even mild vitamin A deficiency were at a greater risk of death and blindness, primarily because this deficiency decreases resistance to infectious diseases such as measles. Dr. Sommer further observed that acute therapy with vitamin A, given to children with measles, a life-threatening infection in developing countries, reduced their risk of blindness and death by 50 percent.
Putting science into practice, and despite intense skepticism among his peers, Dr. Sommer demonstrated that the debilitating consequences of vitamin A deficiency could be quickly, effectively, and inexpensively prevented with oral high-dose vitamin A supplementation twice a year. As a result, the World Development Report (World Bank) declared this treatment one of the most cost-effective of all health interventions. The WHO, UNICEF, and their partners now provide annually more than half a billion vitamin A supplements to children globally, saving hundreds of thousands of lives each year.
For his work on vitamin A deficiency, Dr. Sommer was awarded the Albert Lasker Award for Clinical Research in 1997, known as America's most prestigious biomedical research award.
Alfred Sommer continues an illustrious career in other areas of epidemiology and ophthalmology, including changing the semantics of glaucoma. With over 300 papers and multiple textbooks, his contributions to the field of medicine are extraordinary. Dr. Sommer's groundbreaking research has won him numerous awards and honours, including the Warren Alpert Foundation Prize, the Fries Prize for Improving Health, and the Helen Keller Foundation Prize for Vision Research. He is a member of both the National Academy of Sciences and the National Academy of Medicine.
School of Continuing Studies – May 28 at 6 pm
Doctor of Letters, honoris causa
Giuliana Elena Garzone
M.A. (Università degli Studi di Milano), M.A. (Università di Lingue e Comunicazione – I.U.L.M.)
Giuliana Elena Garzone has distinguished herself as a dynamic force in Italy and beyond in the promotion of intercultural understanding and cultural and linguistic diversity.
Well-known for her groundbreaking writings, Professor Garzone is currently a full professor of translation and interpreting at IULM University in Milan. She has enjoyed a rewarding professional career as an accredited translator and interpreter, academic, and researcher. A prolific author, she has published over 140 essays and book chapters, and has (co-)edited or (co-)authored more than 45 volumes.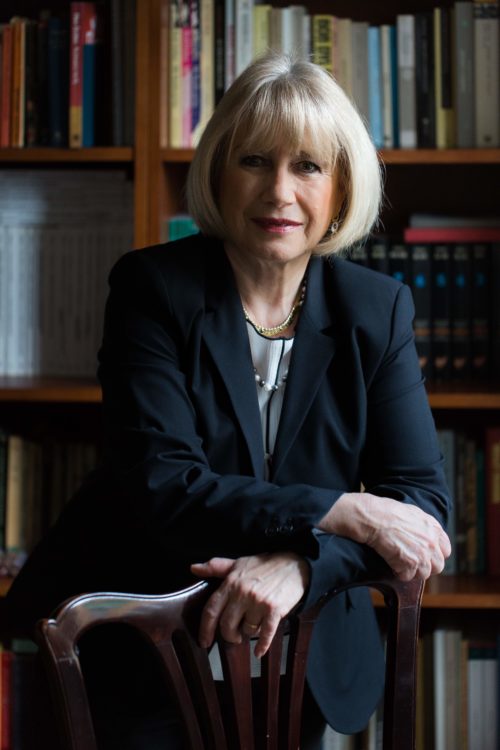 Having started her academic career in translation and interpreting at Milan's Scuola Superiore per Interpreti e Traduttori, she accepted an appointment as Associate Professor of English and Translation at the University of Bologna in 1998. In 2001, she moved to the University of Milan as a Full Professor, where she taught English, translation, and intercultural studies in the Department of Studies in Language Meditation and Intercultural Communication. In 2005, she was appointed Chair and Director of postgraduate programs and research in that Department, where she supervised the PhD program in Linguistic, Literary, and Intercultural Studies. She currently directs the postgraduate program in Specialized Translation and Conference Interpreting.
Founder and Editor-in-Chief of Lingue Culture Mediazioni – Languages Cultures Mediation – a peer-reviewed, open-access journal that publishes up-to-date research on multidisciplinary approaches to linguistic and cultural mediation in English, French, Spanish, and Italian – Professor Garzone has to her credit publications comprising a wide range of subjects, including scientific discourse, legal language, business communication, political discourse, and translation and interpreting. Over the years, these publications have informed and, in many cases, fundamentally influenced the study and practice of specialized communication in Italy and abroad.
She has been involved with several international and national associations and research groups in linguistics, translation, and intercultural studies, including the US-based Association for Business Communication, from which she received the Francis W. Weeks Award of Merit in 2018. For her activity in the promotion of English studies in higher education in Italy, she was appointed to the executive committee of the Associazione Italiana di Anglistica.
Giuliana Garzone has played a key role in the organization of the DICOEN (Discourse, Communication and the Enterprise) conferences, a series of biennial events gathering scholars interested in the relevance of discourse and communication to the world of business and organization. In 2013, Professor Garzone was asked to lead the Italian translation of the Montreal Charter of Rights and Responsibilities.
Giuliana Garzone's publications and the challenging direction given to her students and fellow researchers have served to highlight the growing importance of international English, while at the same time respecting the specificity of national languages. Her insight into the evolution of communication and discourse practices makes her a leader of excellence in communication.
Engineering – May 29 at 10 am
Doctor of Science, honoris causa
Ann Dowling, O.M., D.B.E., F.R.S., F.R.Eng.
B.A., M.A., M.Math, Ph.D. (University of Cambridge)
A world authority on combustion and acoustics, Dame Ann Dowling is an internationally respected leader in engineering research and the practical application of new technology in industry.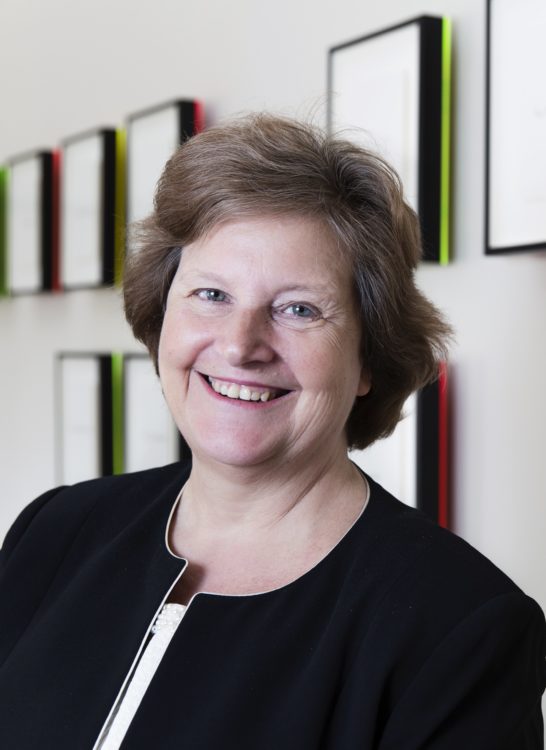 After completing a degree in mathematics at the University of Cambridge, Professor Dowling achieved a PhD in engineering. She began a research fellowship at Cambridge in 1977, becoming the first female professor in the university's Engineering Department in 1993. She was the Department's Head from 2009 to 2014, and has also held posts at MIT and Caltech. She is currently a Professor of Mechanical Engineering at Cambridge. Professor Dowling is an authority on aircraft noise, and has been active over the last 30 years in the fields of acoustics, vibration, and combustion, with an emphasis on sustainable applications.
Ann Dowling led the Cambridge-MIT Silent Aircraft project, which published its radical new design concept in 2006 with the aim of developing aircraft whose noise would be almost imperceptible outside the perimeter of an urban airport, thus raising aircraft industry aspirations. Professor Dowling has also worked at Rolls-Royce Bristol, as well as serving on several high-impact government advisory committees and on business-university research collaborations.
In 2002, Dame Ann was appointed Commander of the Order of the British Empire for services to Mechanical Engineering. This was followed by her appointment as Dame Commander for services to Sciences in 2007, and to the Order of Merit by Queen Elizabeth II in December 2015, of which there is a maximum of only 24 living members.
Dame Ann is a strong advocate for women in Science and Engineering and a powerful role model for women engineers. She has been the President of the Royal Academy of Engineering since 2014, serving as its first female president. Her work in aeronautics and energy has been recognized by fellowships of the Royal Society and the Royal Academy of Engineering, as well as by foreign associate membership of both the US National Academy of Engineering and the French Academy of Sciences.
Ann Dowling has led an exemplary career in academic and engineering leadership positions, and her contributions to the field of engineering are immeasurable.
Music – May 29 at 3 pm
Doctor of Music, honoris causa
Pat Metheny
An accomplished musician and pioneer in the realm of modern improvised music, Pat Metheny has reinvented the traditional jazz guitar sound for a new generation of players.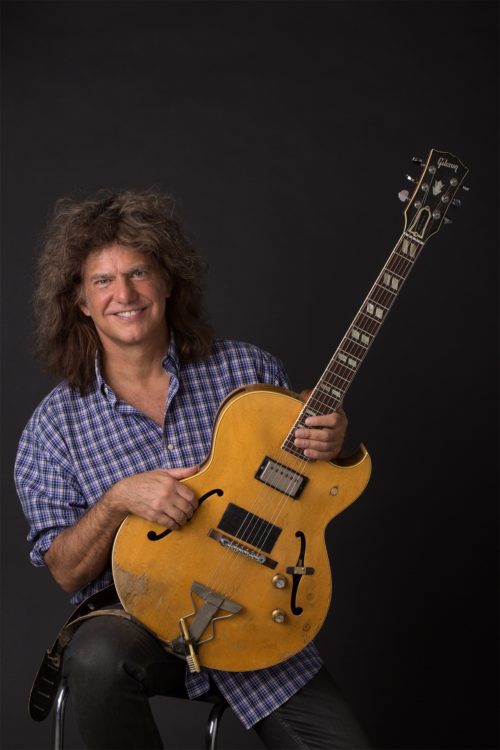 Born into a musical family in Kansas City, Mr. Metheny started his musical career on the trumpet at age 8, switching to guitar at age 12. By the time he was 15, Pat Metheny was working regularly with the best jazz musicians in Kansas City, receiving valuable experience at an unusually young age. It was not long before Mr. Metheny burst onto the international jazz scene, demonstrating his soon-to-become trademarked playing style. His style blended the loose and flexible articulation customarily reserved for horn players with an advanced harmonic and rhythmic sensibility – a way of playing and improvising that, while modern in conception, was deeply grounded in the jazz tradition of melody, swing, and the blues.
In addition to his accomplishments as a musician, Pat Metheny has served as a music educator. He became the youngest teacher in history at the University of Miami at only 18 years of age, followed by a teaching position at the Berklee College of Music the year after. Mr. Metheny has also taught music workshops all over the world, including at the Dutch Royal Conservatory, the Thelonius Monk Institute of Jazz, and clinics in Asia and South America.
Throughout his career, Pat Metheny has continuously re-defined the jazz genre by utilizing new technology and constantly working to evolve the improvisational and sonic potential of his instrument. Over the years, Mr. Metheny has performed with a diverse range of artists, including Steve Reich, David Bowie, and Joni Mitchell. His body of work includes compositions for solo guitar, small ensembles, electric and acoustic instruments and even robotic and mechanical ensembles, large orchestras, and ballet pieces, with stylistic settings ranging from modern jazz to rock to classical.
Over his 45-year career as a performer and composer, Pat Metheny has produced 44 recordings and won 20 Grammy Awards in 12 different categories, including Best Rock Instrumental, Best Contemporary Jazz Recording, and Best Instrumental Composition. The Pat Metheny Group won an unprecedented seven consecutive Grammies for seven consecutive albums. Not only has Mr. Metheny sold millions of records worldwide, achieving three Gold Records, he has also garnered international acclaim from critics and peers, having been named Best Guitarist in countless polls over four decades. With his induction in 2013 as the youngest member of the DownBeat Hall of Fame, Pat Metheny becomes only the fourth jazz guitarist ever chosen for this honour.
Pat Metheny's ability to bridge musical genres and his crafting of an original and influential voice is an inspiration to all musicians and performers.
Management – May 30 at 10 am
Doctor of Laws, honoris causa
Alain Bouchard, O.C., O.Q.
With vision and determination, Alain Bouchard has distinguished himself as a successful entrepreneur and community leader.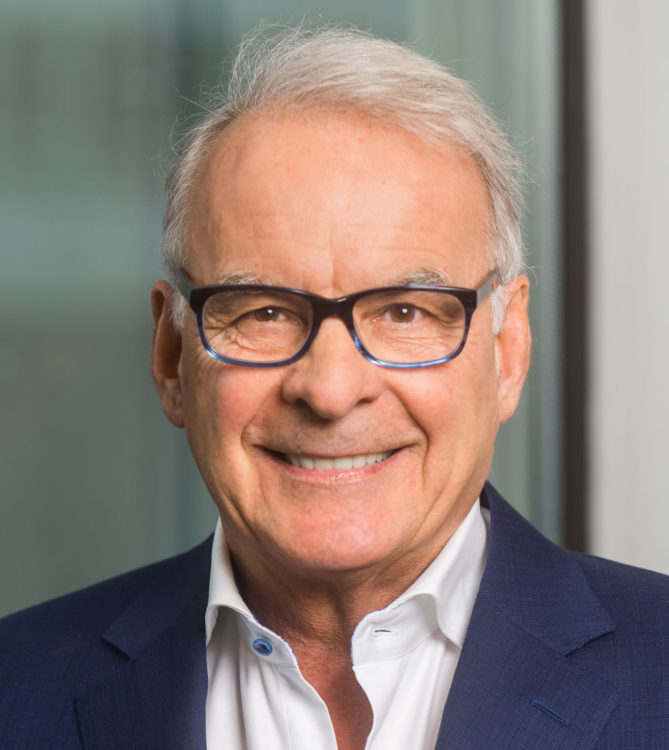 From an early age, Alain Bouchard was inspired by his father, an entrepreneur from Chicoutimi, Quebec. His father's company encountered financial difficulties but despite his father's misfortune, he knew that one day, he would like to establish his own enterprise. In 1969, he began working at a local Perrette convenience store in Quebec, a franchise managed by his brother. He observed the customers and developed the ability to understand their needs. This in turn realized his interest in convenience stores. At just 19, he became interim store manager at a local Perrette. His responsibilities increased over the years and he also oversaw the opening of 80 new Perrette stores. He joined Provi-Soir in 1973, a division of Provigo (now part of Loblaws) and opened 70 stores across Quebec. Three years later, he was responsible for the entire Provi-Soir franchise network.
Alain Bouchard opened his first convenience store in 1980, and founded the companies that grew into Alimentation Couche-Tard. Through hard work, perseverance, and a clever approach to acquisitions, he has spent more than 40 years growing his one-shop operation into a globe-spanning 16,000-store retail empire that includes the Quebec brand Couche-Tard, as well as Circle K in Canada, the United States and 23 other countries and regions worldwide.
Mr. Bouchard served as the President and CEO of Alimentation Couche-Tard until 2014, when he stepped down to become the company's Executive Chairman. Throughout the years, he has sat on the boards of several companies, including Quebecor and Atrium Innovations. He is currently on the Board of Directors of CGI Group Inc. Alain Bouchard further serves on the Advisory Board of the Bensadoun School of Retail Management at McGill University.
While Mr. Bouchard's entrepreneurial accomplishments are extraordinary, he also makes it a priority to give back to the community. A passionate philanthropist, Alain Bouchard has been involved in an impressive number of fundraising campaigns and philanthropic activities. In 2012, he and his wife established the Sandra and Alain Bouchard Foundation, which supports various causes associated with people living with intellectual disabilities, as well as artistic and cultural projects. The Québec Chapter of the Association of Fundraising Professionals awarded the Outstanding Philanthropists of the Year to Mr. Bouchard and his wife Sandra in 2015.
Alain Bouchard was inducted into the Canadian Business Hall of Fame in 2017, and the same year was awarded the International Horatio Alger Award, which honours the achievements of Canadians who have succeeded in spite of adversity and who encourage young people to pursue their dreams through higher education. Mr. Bouchard is also an Officier de l'Ordre National du Québec, the province's highest honour, and an Officer of the Order of Canada.
Law – May 30 at 3 pm
Doctor of Laws, honoris causa
Irwin Cotler, P.C., O.C., O.Q.
B.A., B.C.L. (McGill University), LL.M. (Yale University)
A prominent and respected figure on both the national and international stages, Irwin Cotler's willingness to stand by his principles and help those in need serves as inspiration for all Canadians.
He completed his undergraduate and law degrees at McGill University, where he was a University Scholar, a member of the Student Executive Council (SEC), and President of the McGill Law Students' Association. He then went on to complete his Master of Laws at Yale University. Shortly thereafter, he joined the academic staff at McGill University as a Professor of Law, serving as the Director of McGill's Human Rights Program from 1973 to 1999.
In 1999, Irwin Cotler was elected to represent his Montreal community as the Member of Parliament for Mont-Royal, a post he served until 2015. Appointed to the post of Minister of Justice and Attorney General of Canada in 2003 by former Prime Minister Paul Martin, Mr. Cotler has been an influential force in legislation that has defined Canadian life. His legal successes include passing legislation granting same-sex couples the right to marry in Canada, named the Civil Marriage Act; initiating the first-ever comprehensive reform of the Supreme Court appointment process and helping make it the most gender-representative Supreme Court in the world; initiating the first-ever law on human trafficking; quashing more wrongful convictions in a single year than any prior Minister; and making the pursuit of international justice a government priority.
Throughout his distinguished career, Mr. Cotler has represented some of the most notable political prisoners and activists of the 20th century. As a human rights lawyer, he has represented imprisoned Saudi blogger Raif Badawi, Nelson Mandela, Russian Nobel Peace Prize Laureate Andrei Sakharov, Nathan Sharansky, who became the deputy prime minister of Israel, Chinese activist and Nobel Laureate Liu Xiaobo, and Egyptian academic, Professor Saad Eddin Ibrahim.
For his efforts as a human rights activist and a pioneer in the development of peace law, the Honourable Irwin Cotler was appointed to the Order of Canada in 1992. He has received both the Queen Elizabeth II's Golden and Diamond Jubilee Medals in 2002 and 2012, was the first recipient of the Law Society of Upper Canada's Human Rights Award in 2015, and that same year, was awarded the Sergei Magnitsky Human Rights Award. In 2017, he was named an Officier de l'Ordre National du Québec.
As the Founder and Chair of the Raoul Wallenberg Centre for Human Rights in Montreal, Mr. Cotler strives to unite individuals in the pursuit of justice and is a true role model, leader and inspiration for future generations.
Science A – May 31 at 10 am
Doctor of Science, honoris causa
Emmanuelle Charpentier
B.Sc., M.Sc., Ph.D. (University Pierre and Marie Curie – UPMC; Institut Pasteur)
Emmanuelle Charpentier is recognized as a leading world expert in regulatory mechanisms underlying processes of infection and immunity in bacterial pathogens.
She began her studies in France in biochemistry, microbiology, and genetics at the University Pierre and Marie Curie, continuing her research at the Pasteur Institute and obtaining her Ph.D. in 1995. Professor Charpentier pursued her work in the United States at The Rockefeller University, New York University Langone Medical Center, the Skirball Institute of Biomolecular Medicine, and St. Jude Children's Research Hospital. She later returned to Europe to establish her own research group as Assistant and Associate Professor at the Max F. Perutz Laboratories at the University of Vienna in the field of microbiology.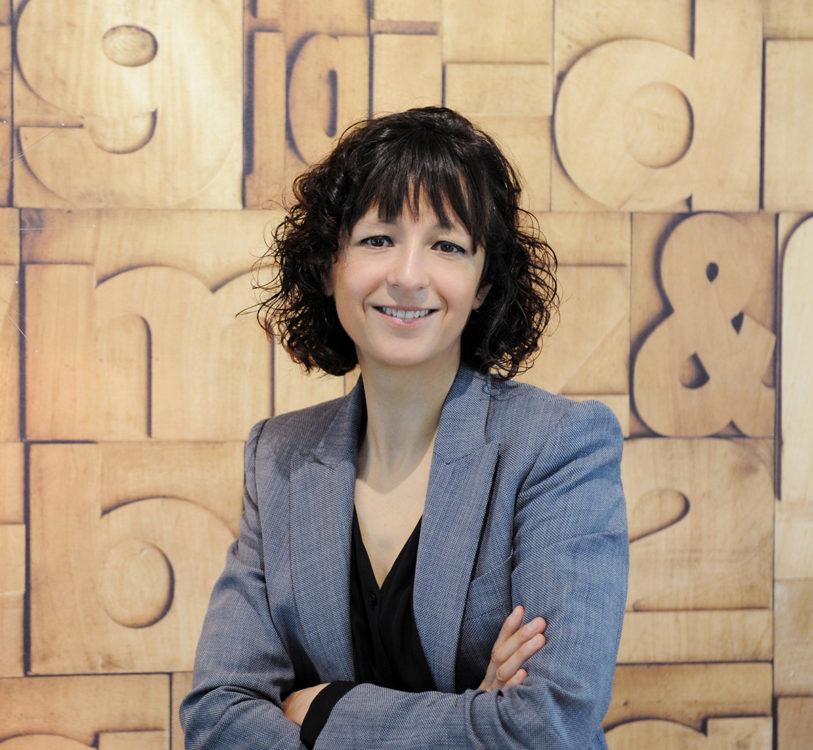 In 2009, she was appointed Associate Professor at the Laboratory for Molecular Infection Medicine Sweden at Umeå University in Sweden, and then Head of the Department of Regulation in Infection Biology at the Helmholtz Centre for Infection Research in Germany from 2013 to 2015. In 2015, Professor Charpentier was appointed Director of the Department of Regulation in Infection Biology at the Max Planck Institute for Infection Biology. She is an Honorary Professor at Humboldt University and, since 2018, is Founding and Acting Director of the Max Planck Unit for the Science of Pathogens, in Germany.
Professor Charpentier's work has led to several groundbreaking discoveries and insights into pathways governing antibiotic resistance and virulence of bacterial pathogens. She is best known for her role in deciphering the molecular mechanisms of the bacterial CRISPR-Cas9 immune system and repurposing it into a tool for genome editing. In collaboration with Dr. Jennifer Doudna's laboratory, Professor Charpentier's laboratory showed that Cas9 could be used to make cuts in any DNA sequence desired. Researchers worldwide have employed this method successfully to edit the DNA sequences of plants, animals, and laboratory cell lines. This has revolutionized life sciences research, and is opening new opportunities in biomedical gene therapies. CRISPR-Cas9 quickly developed from a specialized field of scientific research to a major topic in global affairs, with exciting new discoveries emerging at dazzling speed.
Emmanuelle Charpentier has received over 70 prestigious international awards and distinctions for her revolutionary discovery, including the Kavli Prize in Nanoscience, The Japan Prize, the Tang Prize for Biopharmaceutical Science, the Breakthrough Prize in Life Sciences, and the Massry Prize. She is an elected member of national and international academies, as well as the co-founder of CRISPR Therapeutics and ERS Genomics.
Science B – May 31 at 3 pm
Doctor of Science, honoris causa
John Michael Kosterlitz
B.A., M.A. (Cambridge University), D.Phil. (Oxford University)
Theoretical physicist and Nobel Laureate John Michael Kosterlitz is a pioneer of abstract mathematics and its real-world applications in physics.
Born in Aberdeen, Scotland, Professor Kosterlitz obtained his undergraduate and master's degrees at Cambridge University, followed by his doctorate degree in high energy physics at Oxford University in 1969. After an appointment as a postdoctoral researcher at Torino University in Italy, he became a research fellow at the University of Birmingham in 1970. Professor Kosterlitz joined the academic staff in the Department of Physics at Brown University in 1982, where he remains the Harrison E. Farnsworth Professor of Physics.
In the early 1970s, Michael Kosterlitz worked with Dr. David Thouless using topology, a mathematical study of the properties that are preserved through deformations, twistings, and stretchings of objects. Using topology as a tool, they were able to show how very thin, two-dimensional materials could transition in and out of these exotic states, overturning the then current theory that superconductivity or suprafluidity could not occur in thin layers, which astounded experts at the time. Their work showed that 2-D materials, though not ordered in the same way that crystalline 3-D materials are, have a quasi-order at low temperatures generated by paired, tightly bound vortices and anti-vortices. As these materials are heated, the vortices become unbound and scatter apart, disrupting the quasi-order. The unbinding of these vortices and the resulting loss of order are now known as the Kosterlitz-Thouless transition, a phase change in 2-D materials that had not previously been explained. This discovery revolutionized knowledge about phase transitions.
Over the last decade, this area has boosted frontline research in condensed matter physics, with the hope that topological materials could be used in new generations of electronics and superconductors, or in future quantum computers.
For his exceptional early contributions to theoretical physics, Professor Kosterlitz received the Maxwell Medal from the Institute of Physics in 1981. In 2000, he was awarded the Lars Onsager Prize by the American Physical Society. Michael Kosterlitz is also a fellow of the American Physical Society, and was inducted into the American Academy of Arts and Sciences as a fellow in 2007.
In 2016, the Royal Swedish Academy of Sciences awarded Michael Kosterlitz, along with Dr. David Thouless and Dr. Duncan Haldane, the Nobel Prize in Physics "for theoretical discoveries of topological phase transitions and topological phases of matter". Thanks to this pioneering work, current research is revealing the secrets of matter in these exotic worlds, with hopeful future applications in materials science and electronics.
Arts A – June 3 at 10 am
Doctor of Letters, honoris causa
Michael Harris
B.A. (Sir George Williams University), M.A. (Concordia University)
Michael Harris has made a lifetime commitment to the Canadian literary scene, having a profound impact on the development of poetry in Canada.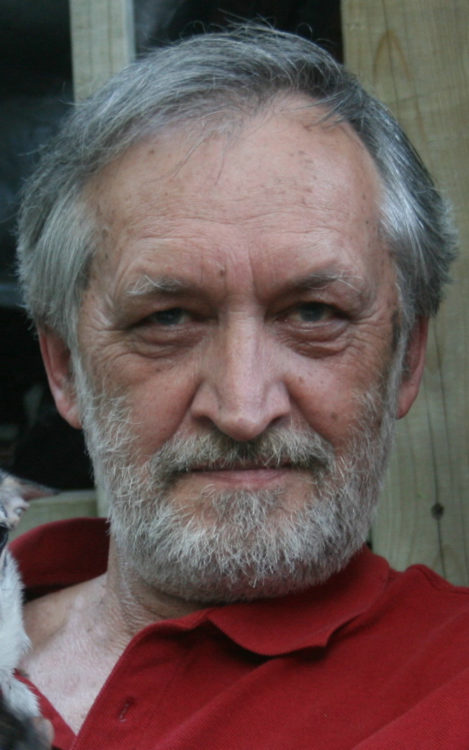 Born in Glasgow, Scotland, Michael Harris has lived most of his life in Montreal. He attained his undergraduate degree at Sir George Williams University, which merged with Loyola College in 1974 to form Concordia University. It was at Concordia that Mr. Harris received his master's degree. He taught creative writing at McGill University and Concordia University, as well as literature and poetry at Dawson College. His first book of poems, entitled Poems from Ritual, was published in 1967.
Thus began a 50-year career in poetry, with Michael Harris contributing significantly to the expansion of Canadian poetry on an international basis. He has several published collections of his own poetry, including Sparks, Grace, In Transit, Circus, and most recently, The Gamekeeper published in 2017. In addition, Mr. Harris translated the poetic works of Quebec writer Marie-Claire Blais, making her poetry available to Anglophones in Quebec. His translation, published in 1984, was a finalist for the John Glassco Prize for Translation.
In addition, Michael Harris has published reflections on poetry and its place and importance in our society. He has worked tirelessly and selflessly to edit the poetic works of other poets, encompassing over 60 books, helping with their publication. Several of these works were translated from French, and many were short-listed for or won literary prizes. He never accepted remuneration, preferring to leave funds to support the publication of new works. He was the founding editor of the Signal Editions poetry series of Véhicule Press in Montreal from 1981 until 2001, which to date has produced nearly 120 titles.
Michael Harris won the CBC Literary Competition – Poetry twice, including First Prize for Poetry in 1988, with his winning entry Spring Descending. His work Circus, published in 2010, was nominated for the Governor General's Award and shortlisted for the Quebec Writers Federation's A. M. Klein Prize for Poetry.
Mr. Harris has taught generations of students and mentored dozens of younger poets. A firm believer that the best poetry involves performance, he has also devoted much time and effort to poetry readings in Canada and around the world. Michael Harris's many accomplishments – literary, teaching, mentorship, and community service – have established him as an important and long-standing contributor to the expansion of Canadian poetry.
Arts B – June 3 at 3 pm
Doctor of Letters, honoris causa
Margaret MacMillan, O.C., C.C., C.H.
B.A. (University of Toronto), B.Phil., D.Phil. (Oxford University)
A leading world scholar on history and international relations, Margaret Olwen MacMillan is an insightful author whose work engages experts and is compelling to general audiences.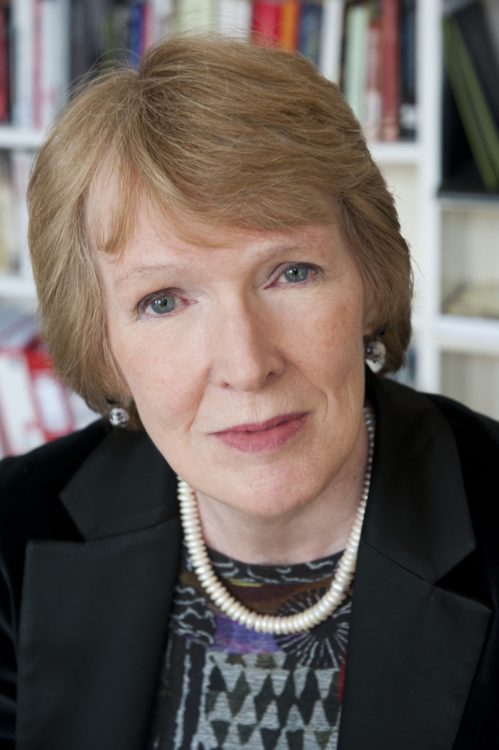 Margaret MacMillan began her academic career at the University of Toronto, where she completed her Bachelor of Arts, followed by her graduate degrees at Oxford University. Her research specializes in British imperial history and international history of the 19th and 20thcenturies. Shortly after completing her doctorate, Professor MacMillan joined Ryerson University's History Department, where she remained for 25 years. She became the Provost of Trinity College at the University of Toronto in 2002, and from 2007 to 2017, she was the Warden of St. Antony's College and Professor of International History at Oxford University. Professor MacMillan currently holds academic appointments at both the University of Toronto and Oxford.
Margaret MacMillan has won numerous awards for her published work, most notably for her book entitled Peacemakers: the Paris Conference of 1919 and Its Attempt to End War (published as Paris 1919: Six Months that Changed the World in North America). For this book, Professor MacMillan was awarded the Duff Cooper Prize, the Hessell-Tiltman Prize for History, the Arthur Ross Book Award's Silver Medal, the Governor General's prize for non-fiction, and became the first woman to win the Samuel Johnson Prize for non-fiction. The book was also a New York Times Editor's Choice in 2002.
In her 2015 CBC Massey Lectures series, entitled History's People: Personalities and the Past, Margaret MacMillan examined the important and complex relationship between biography and history, peoples and their times through her exploration of dreamers, explorers, and adventurers who have made a significant impact on history. In 2018, Professor MacMillan went on tour recording her Reith Lectures, a series directed by BBC Radio that invites a leading figure each year to enrich the intellectual and cultural life of its listeners. Margaret MacMillan's series, entitled The Mark of Cain, explored the tangled history of war and society and our complicated feelings toward it.
In 2006, Professor MacMillan was invested as an Officer of the Order of Canada and promoted to a Companion to the Order of Canada in 2016. In 2018, she was appointed a Companion of Honour for services to higher education, history, and international affairs, thus joining an elite group with only 65 members at any one time.
With a gift for storytelling, Margaret MacMillan has established herself as an innovative historian and educator, captivating generations of students and audiences around the globe.
Arts C – June 4 at 10 am
Doctor of Laws, honoris causa
Paul Farmer
B.A. (Duke University), M.D., Ph.D. (Harvard University)
Paul Farmer, medical anthropologist and board-certified physician in internal medicine and infectious diseases, has dedicated his life to improving health care for the world's poorest people.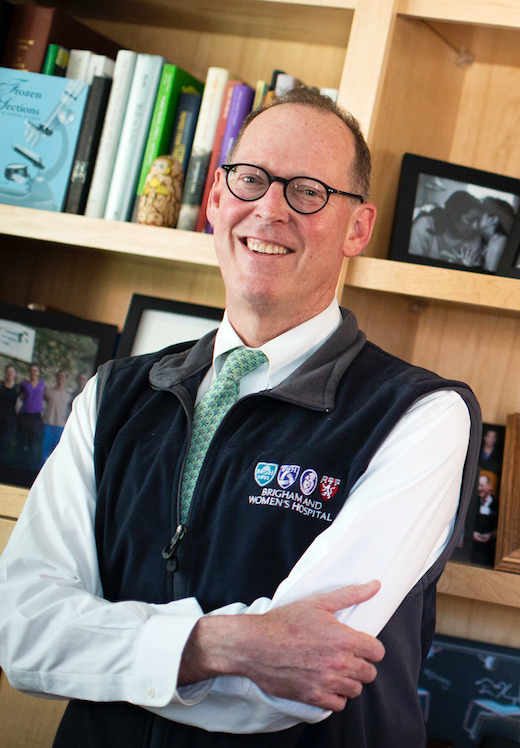 This lifelong pursuit began when Dr. Farmer was an undergraduate at Duke University, where he worked with displaced Haitian farmers. He went on to earn his medical degree and a doctorate in medical anthropology from Harvard University in 1990, while volunteering in Haiti as a medical student. Appalled by the lack of health care he witnessed, Paul Farmer co-founded Partners In Health in 1987, of which he is now Chief Strategist. This international, non-profit organization strives to bring the benefits of modern medical science to those most in need, and advocates on behalf of those who are sick and living in poverty.
At the time of Partners In Health's founding, HIV/AIDS and tuberculosis were rampant in Haiti, and many public health experts were skeptical about the possibility of providing healthcare in a region with many challenges and few resources. Through Partners In Health, Dr. Farmer and his colleagues developed novel community-based treatment strategies demonstrating that HIV/AIDS, tuberculosis and other common diseases can be treated effectively in resource-poor settings. This innovative model, delivering community-based care and access to superior medicines, has saved countless lives and is being replicated around the world.
In addition to his humanitarian efforts, Paul Farmer has written extensively on health and human rights, the role of social inequalities in the distribution and outcome of infectious diseases, and global health. His most recent publications include In the Company of the Poor: Conversations with Dr. Paul Farmer and Fr. Gustavo Gutiérrez, Reimagining Global Health: An Introduction, and To Repair the World: Paul Farmer Speaks to the Next Generation. He is currently working on a book examining the historical roots and contemporary experiences of the 2014-2016 Ebola epidemic in West Africa.
Dr. Farmer is the recipient of numerous awards and honours, including the Bronislaw Malinowski Award and the Margaret Mead Award from the Society for Applied Anthropology, the Outstanding International Physician (Nathan Davis) Award from the American Medical Association, the S. Roger Horchow Award for Greatest Public Service by a Private Citizen, and, with his Partners In Health colleagues, the Conrad N. Hilton Humanitarian Prize. In 2018, Paul Farmer was awarded the National Academy of Sciences Public Welfare Medal, the Academy's most prestigious award presented annually to honour extraordinary use of science for the public good.
Dr. Farmer is the Kolokotrones University Professor and the Chair of the Department of Global Health and Social Medicine at Harvard Medical School, a Professor of Medicine and Chief of the Division of Global Health Equity at Brigham and Women's Hospital, and the United Nations Special Advisor to the Secretary-General on Community-Based Medicine. He is also a member of the National Academy of Medicine and the American Academy of Arts and Sciences.
Education – June 4 at 3 pm
Doctor of Letters, honoris causa
Michel de la Chenelière, C.M., C.Q., Ch.O.M.
Michel de la Chenelière is a philanthropist, devotee of the arts, and a pioneer in French-language educational publishing in North America.
Born in Normandy, Michel de la Chenelière moved to Montreal in 1969 at the age of 20. He worked for an American publishing house before opening his own publishing company, Éditions de la Chenelière (now Chenelière Éducation) in 1984. Chenelière Éducation became the largest specialized French-language educational publishing house in North America, spanning kindergarten to university levels. In rapid succession, Mr. de la Chenelière acquired other publishing houses, rapidly becoming the specialist of textbooks for Canadian French immersion programs and forging close relationships with education departments across Canada.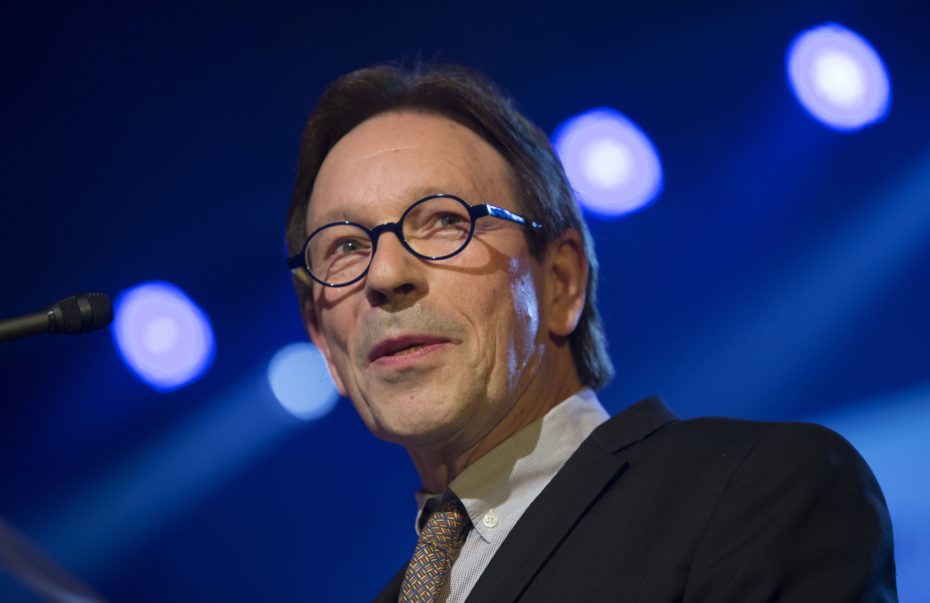 Chenelière Éducation has since extended its forward-looking model to the francophone markets abroad, offering access to innovative teaching tools. Michel de la Chenelière served as the President and CEO of Chenelière Éducation from its inception until its acquisition by Transcontinental in 2006. He remained a consultant for the publishing house until 2008.
Mr. de la Chenelière is also a devoted philanthropist, beginning in 1998 with the establishment of the Fondation de la Chenelière. Through sustained and substantial funding, this foundation has encouraged student development by optimizing the teaching resources of four schools in Montreal's Little Italy, distributing annual grants for scholarships, equipment, books, and field trips. Since 2009, Mr. de la Chenelière collaborated with the Canada-Vietnam Education Network by distributing nearly 100,000 free books to more than 26 universities in Vietnam, Laos, and Cambodia.
For over 15 years, Michel de la Chenelière has been actively involved with the Montreal Museum of Fine Arts (MMFA) through his numerous volunteer positions, leading the Museum in its mission to deliver groundbreaking and inclusive educational programs. He has been a major benefactor to the Museum, donating the funds in 2011 to create the Art & Education Studios, which host group and family educational workshops. In 2015, another generous donation created the Michel de la Chenelière International Atelier for Education and Art Therapy. He serves on the Board of Directors of the MMFA, and is Chair of the Education Committee, propelling the MMFA to the forefront of museum education.
In 2017, Mr. de la Chenelière was appointed a Chevalier de l'Ordre de Montréal, which recognizes individuals who have contributed in a remarkable way to the city's development and reputation. The same year, he was appointed a Chevalier de l'Ordre National du Québec and a Chevalier de l'Ordre des Arts et des Lettres de la République française, which honours individuals' achievements and influences in the artistic or literary field in France and internationally. Michel de la Chenelière has also been appointed a Knight of the Royal Order of Cambodia and was designated a Member of the Order of Canada in 2018.
Agricultural and Environmental Sciences A – June 5 at 10 am
Doctor of Science, honoris causa
Agnes Kalibata
B.Sc., M.Sc. (Makerere University), Ph.D. (University of Massachusetts Amherst)
Bringing vision and a steady drive to the growth of African agriculture at the center of the continent's economic and social development, Dr. Agnes Kalibata has distinguished herself as an agricultural scientist, policy maker, innovative thinker, and public and thought leader.
Agnes Kalibata began her education in Uganda, where she earned her master's degree in Crop Science from Makerere University. This was followed by a doctorate in Entomology at the University of Massachusetts Amherst. In 2005, Agnes Kalibata returned to her homeland of Rwanda, where she led the turnaround of a challenged World Bank agriculture program to successfully deliver impact to Rwandan farmers. She went on to serve as Permanent Secretary and then Rwanda's Minister of Agriculture and Animal Resources from mid-2006 until 2014, implementing a science-based approach to agriculture policy and practice that greatly increased efficiency and productivity that contributed to Rwanda being a largely food-secure nation. She is widely heralded as one of the most successful Agriculture Ministers in sub-Saharan Africa.
Agnes Kalibata briefly served as the Deputy Vice Chancellor for Institutional Advancement at the University of Rwanda before being called to serve continentally as the President of the Alliance for a Green Revolution in Africa (AGRA) in 2014. In this role she drives Africa's agricultural agenda sharing the lessons she learned as a minister. AGRA is an alliance led by African experts with roots in farming communities whose goal is to use its expertise to catalyze increased incomes and improved food security for 30 million farming households in 11 African countries by 2021 and an ambition to scale the lessons learned to the entire continent. As President of AGRA, Agnes Kalibata leads a team of over 200 agricultural specialists across the continent, working to strengthen institutions, systems and tools to support Africa's agriculture. These include access to high-yielding seeds, better soil health, support to farmer organizations, strengthening agricultural policy environments, linking farmers to markets, and inclusive finance.
Agnes Kalibata is a member of many prominent national and international boards, including the Global Commission on Adaptation, the New Climate Economy, Africa Risk Capacity, Bioversity International, the World Economic Forum's Global Agenda Council on Food Systems, and the Malabo Montpellier Panel of Agriculture and Food Security Experts, among others.
In 2012, Dr. Kalibata was awarded the Yara Prize, now the Africa Food Prize, the pre-eminent award recognizing an outstanding individual or institution that is leading the effort to change the reality of farming in Africa. In April 2019, she will receive the US National Academy of Sciences Public Welfare Medal, the Academy's most prestigious award, for her work to drive Africa's agricultural transformation through modern science and effective policy. Her efforts are considered to have been instrumental in lifting more than a million Rwandans out of poverty, and her leadership and partnerships across the continent and the world continue to pave the way for millions more African farmers and Africans working in agribusiness.
Agricultural and Environmental Sciences B – June 5 at 3 pm 
Doctor of Science, honoris causa
Charles Mulli
Charles Mulli has distinguished himself as a symbol of hope for marginalized communities and impoverished and orphaned children, having overcome a difficult childhood himself.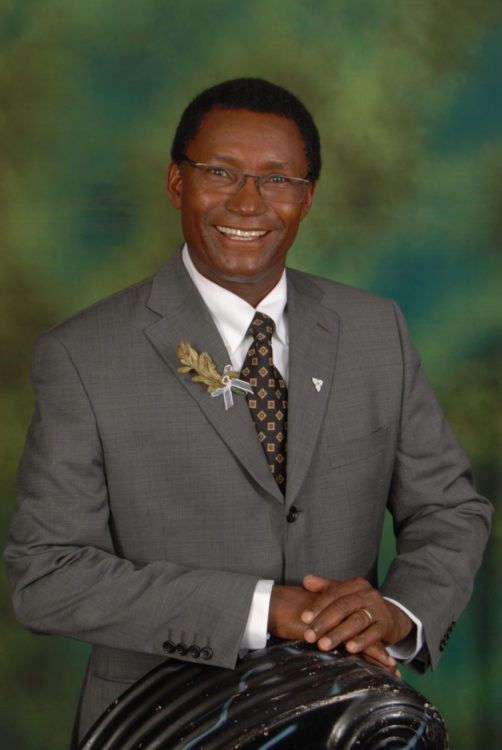 Born in Kangundo, Kenya in 1949, Charles Mulli was abandoned by his family at six years old and spent his adolescence begging on the streets. With only an eighth grade education, Charles Mulli toiled as a child labourer at a coffee bean plantation. He eventually secured a job working for a large company in Nairobi, which he parlayed into his own taxi business. Beginning with one taxi, Mr. Mulli expanded his company to a fleet of taxis, then a bus company and a transport company, eventually culminating in an insurance company.
While on business in Nairobi in 1986, Charles Mulli experienced a life-changing incident. Approached by a group of street children while exiting his car, he refused to give them any money. This refusal stemmed from his belief that doing so would encourage the purchase of illegal substances. Returning a few hours later, Mr. Mulli realized that his car had been stolen. It was not the material loss that stuck with Charles Mulli, but rather the desperation of the children, a situation he could well understand. The memory of those street children remained with Mr. Mulli for the next three years, until he decided to sell his lucrative business in order to take care of those lost souls.
Charles Mulli and his wife Esther founded Mully Children's Family (MCF) in 1989 (named after the family with a minor spelling change), a charity organization that oversees various interventions, ranging from child protection to education and healthcare, and from food security and agriculture to social and economic empowerment. In addition, the MCF tree nurseries annually transplant over one million trees, mitigating climate change and leading to a renewed microclimate. This initiative has seen MCF conserve millions of litres of water, enabling dry land farming.
At its inception, the Mulli family home became a refuge for nearly 100 orphans of various different tribes. Today, the organization cares for 3,500 children in six facilities within Kenya while simultaneously building the capacity of various projects across Africa to emulate the Mully model.
Using Charles Mulli's life story of sacrifice and giving, director Scott Haze released a documentary entitled Mully, winning several international awards and providing a different perspective to millions globally.
Charles Mulli has won numerous awards for his philanthropic efforts. For his exemplary work in humanitarian and Christian service to the less fortunate, Mr. Mulli was awarded the Robert W. Pierce Award in 1999 by World Vision International. The Canadian branch of World Vision awarded Charles and his wife Esther the Angel of Hope Award in 2002. The Kenyan Minister for Finance awarded Mr. Mulli the Jubilee Insurance Company Samaritan's Award in 2007, and in 2009, the President and Commander-in-Chief of the Armed Forces of Kenya awarded Charles Mulli the Head of State's Commendation.