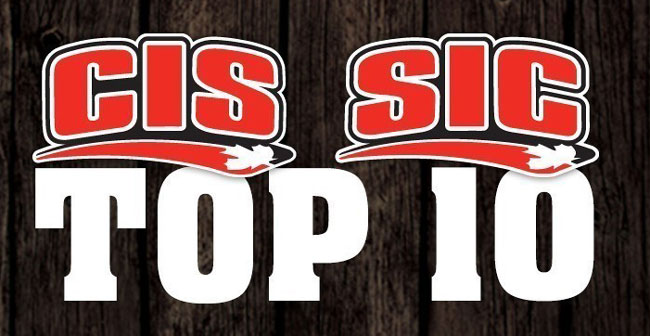 Seven varsity sports teams from McGill remain in the CIS national Top 10 this week, led by the top-ranked men's hockey squad.
The Redmen (14-3) return to No. 1 for the second time in three weeks following wins over UOIT and long-time rival Queen's. After topping last week's media poll, Saskatchewan (13-3) drops down to No. 4 behind McGill, Acadia (12-2-1) and Alberta (12-3-1).
A week after dropping only their second league game of the season, against York, top-ranked McGill got back on track last weekend with a 7-3 domination of UOIT on home ice and a 3-2 road win against Queen's. The win in Kingston marked a milestone victory for McGill against Canadian university teams, improving their all-time record to 1,000-932-127 for a winning percentage of .517. The Redmen lost in a shootout to the No.6-ranked UQTR Patriotes last night and will back to Kingston on Friday to face Royal Military College.
The other McGill teams in the Top 10 include the hockey Martlets (6-3), who remain No. 2, the basketball Martlets (3-1), who moved up one spot to No. 2, the Redmen hoopsters (3-0) who stayed at No. 3, the Martlets swim team (No.6), the Redmen swimmers (No.8) and the women's volleyballers (10-3), who slipped four spots to No.9.