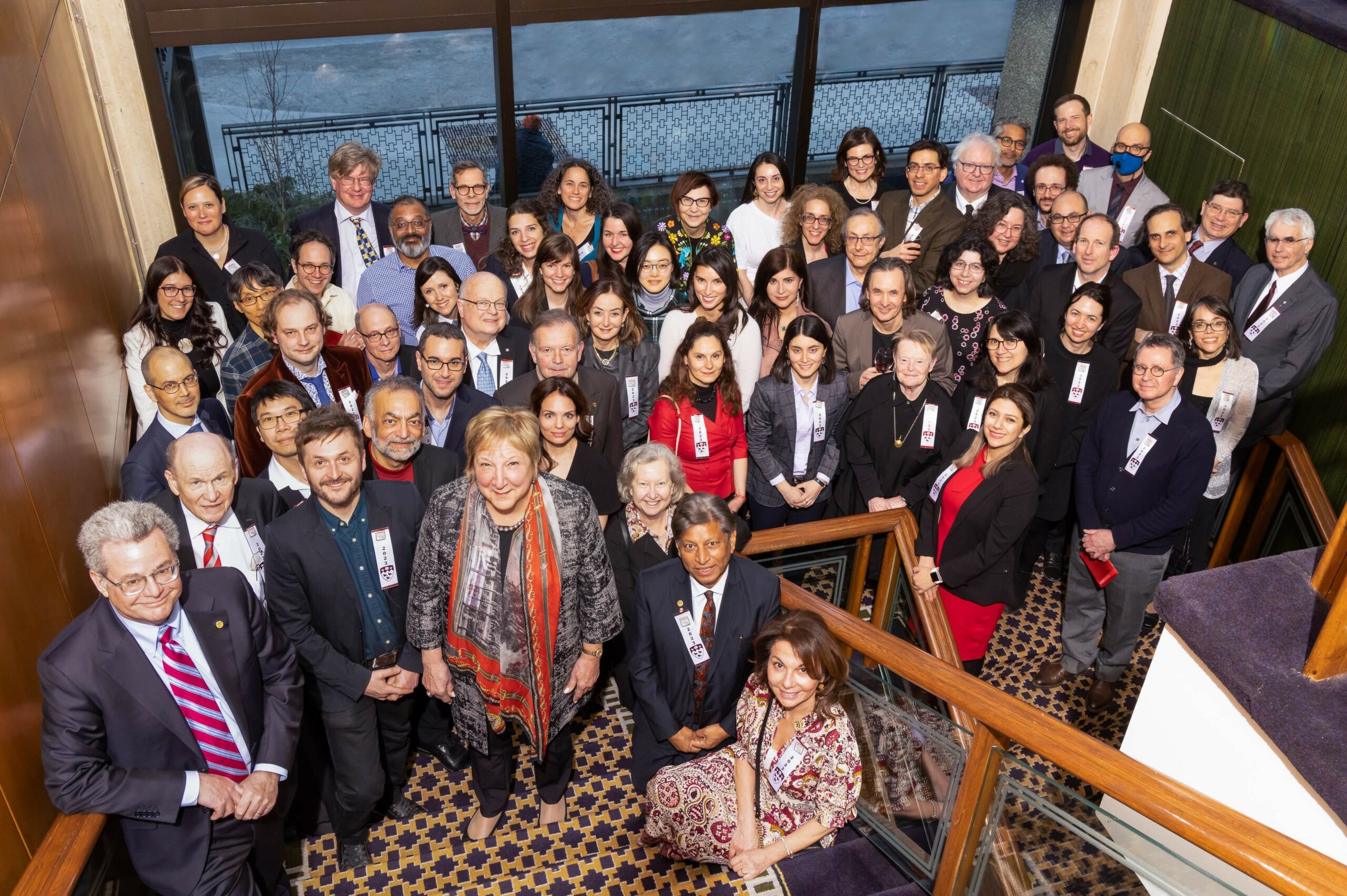 On March 30, McGill hosted the 18th edition of Bravo, a gala celebration in honour of the 112 researchers who won a total of 119 national and international research prizes and awards in 2022. More than 200 people turned out to the celebration.
On his penultimate day as Interim Principal and Vice-Chancellor, Professor Chris Manfredi remarked that his time in the role, "further deepened appreciation for the incredible breadth and quality of contributions made by members of our community – contributions that, collectively, help secure McGill's place as a top global university." He congratulated the honourees, which he described as a "wonderfully diverse group of people, each united by their dedication to research excellence across disciplines."
EMCEE Professor Martha Crago, Vice-Principal, Research and Innovation, echoed Manfredi's admiration of research award winners, and thanked those who elevate research excellence by their collaboration and care – "a loyal team of fellow researchers, colleagues, students, family and friends."
Advancing the principals of truth and reconciliation
Professor of Social Work, Cindy Blackstock, winner of the 2022 SSHRC Impact Awards Gold Medal, delivered a moving keynote address focused on advancing the principles of truth and reconciliation at academic institutions.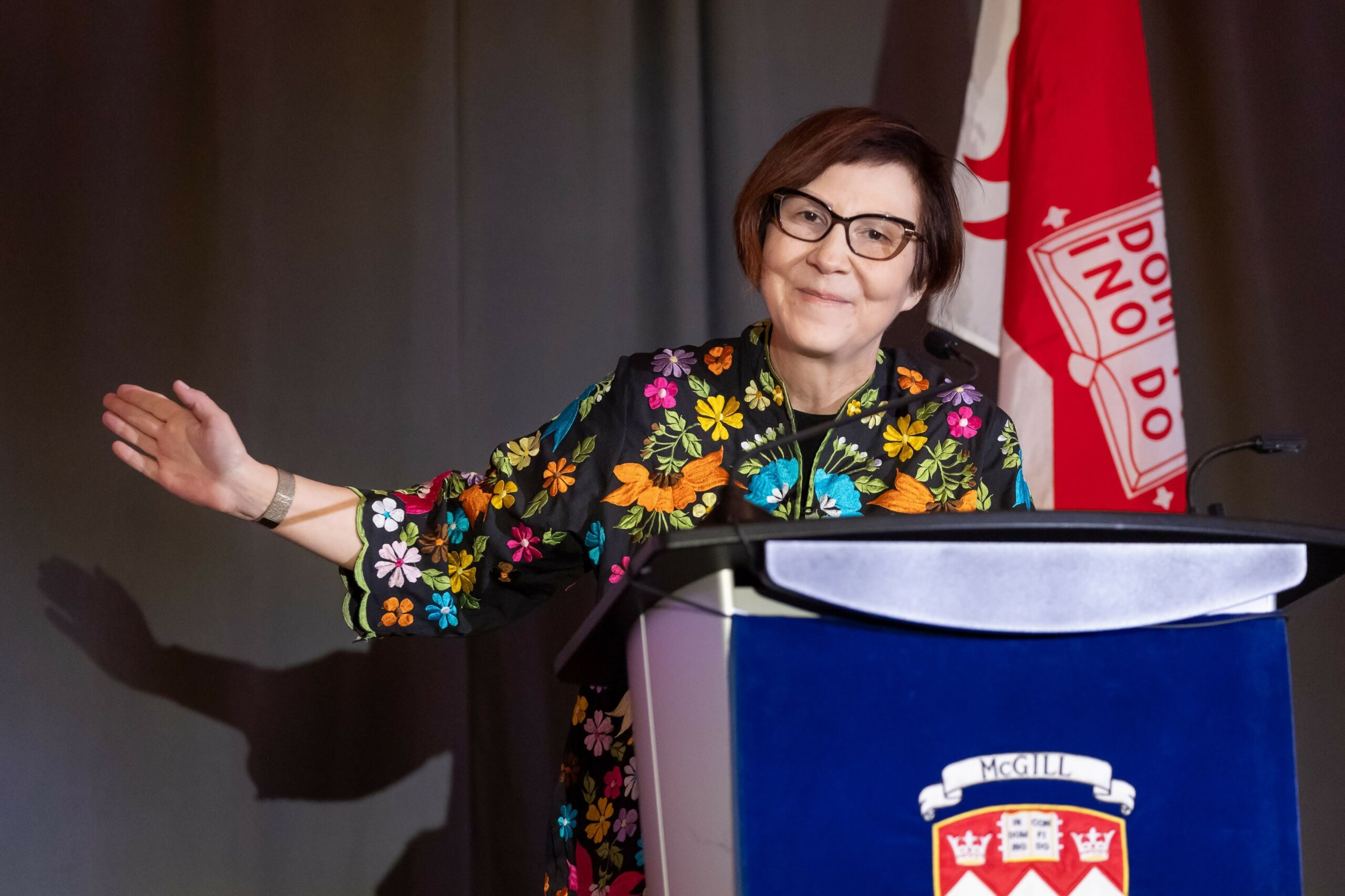 Blackstock signaled that academia has, "its own form of the Doctrine of Discovery." On March 30, the same day as the Bravo Gala, the Doctrine of Discovery, a colonial legal and religious concept, was repudiated by the Catholic Church. "[The Doctrine of Discovery] had a presumption that these lands were empty and the minds and the humanity of those who occupied the lands were empty too," said Blackstock. "It took 530 years to correct that long arc of justice, but it left a trail."
She added that, "now we are facing the challenge in academia of discovering what was already there. To affirm the wisdom of First Nations, Métis and Inuit peoples. To affirm their realities. And for each one of us, regardless of where our great traditions come from, to involve ourselves in the implementation of solutions."
The ceremony closed with special recognition for a milestone award for one of McGill's most distinguished researchers, Dr. Brenda Milner, who in 2022 was awarded the Charles L. Branch BrainHealth Award – the first centenarian to receive the honour. Milner remains professionally active at 104 years of age.
Crago closed the ceremony by acknowledging the work that takes place across the University in service of research excellence saying, "as always, I remain grateful to every member of our community who nominated, promoted, and otherwise supported the success of the laureates we are honouring tonight. Prizes and awards often have significant administrative requirements, and I thank everyone who offers their time and energy to submit nominations for our colleagues."
Click here to view the full list of the Bravo laureates
Watch the Bravo ceremony below, including the keynote speech by Professor Cindy Blackstock