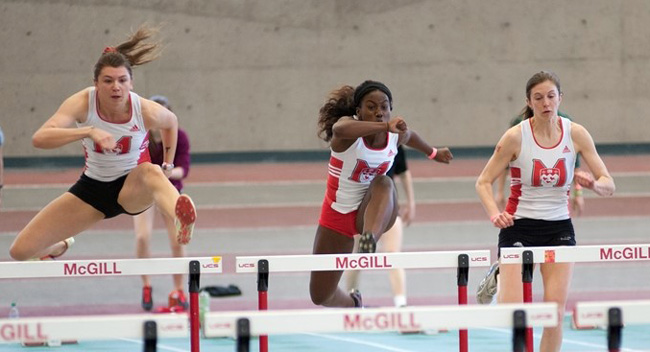 By Michel Belanger (CIS)
Helena Reinfels, a McGill University pentathlete from Puslinch, Ont., won silver and broke a school record on Day 1 of the 2016 CIS Track and Field Championships, held at the Toronto Track and Field Centre, Thursday.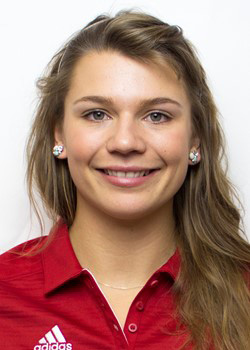 The 5-foot-10 geography senior finished second in the women's pentathlon with a score of 3,868 points to smash the mark of 3,777 that she set at the McGill Team Challenge on Jan. 30. Western's Kaleigh Hole won gold with 3,940 and Saskatchewan's Astrid Nyame claimed bronze with 3,824.
Reinfels produced the highest podium finish by the McGill women's team at a CIS meet since 2005 when the 4×400 relay squad won silver. Excluding relays, it was the best individual result by a member of the Martlets since 2003, when Sarah Ali-Khan struck gold in three events.