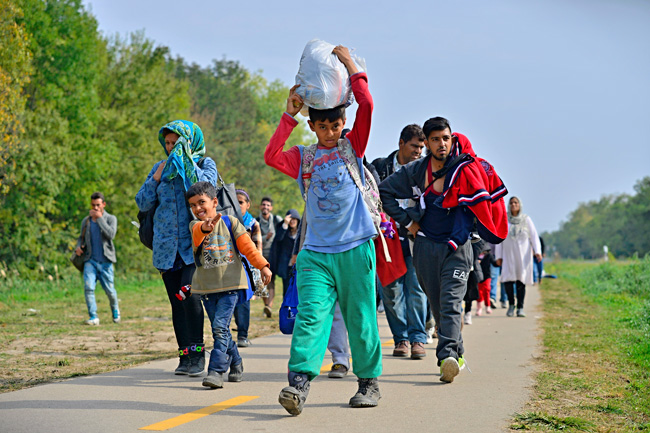 By McGill Reporter Staff
Close to 60 million people are displaced worldwide as a result of armed conflicts and wars. According to the United Nations High Commission for Refugees, an estimated 12 million Syrians have fled their homes since the outbreak of the Syrian civil war in March 2011. Many are victims of terror attacks, violence, or have witnessed war atrocities.
Under international law, legitimate refugees are entitled to protection and the Government of Canada has offered to provide a safe haven for several thousand Syrian refugees.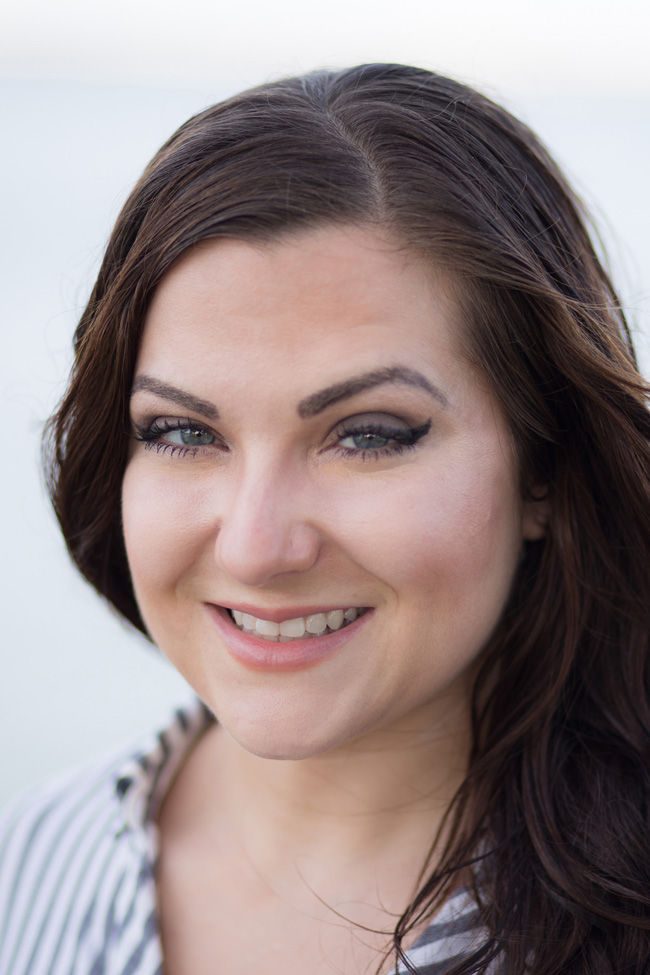 Changing homes is stressful, even if you are just moving across the street. Moving to a new country, with the added bureaucratic and logistical headaches, only adds to the anxiety. This is especially true for refugees, many of whom are fleeing war-torn countries where they have been victims of violence or have witnessed war atrocities firsthand.
"Coming to a new country is especially challenging for refugees," says Daina Crafa, PhD candidate in Neuroscience (IPN), Vanier Scholar and Tomlinson Fellow. "They have gone through some very traumatic events – including being victims of terrorist acts and torture. Many have had to leave friends and loved ones behind. So they're dealing with a lot of extremely intense emotions."
Crafa is studying the effects of culture and social contexts on human development, brain processes, and genetics and how these effects can produce psychiatric disorders. In the case of some refugees, she says, the combination of trauma, stress and a feeling of helplessness can exacerbate existing mental health issues.
"These people have lived through some very difficult circumstances and it is very common to experience depression, anxiety or post-traumatic stress afterward," says Crafa. "Add to it the uncertainty of moving to a different country and some new arrivals can really be in distress."
While health professionals are doing their best to identify and help people with mental health issues, it isn't always easy. Cultural differences can be major obstacles for clinicians trying to identify a problem that needs to be addressed.
"The framework for understanding mental health may be very different from country to country," says Crafa, "making this an extremely complex issue."
Linguistic differences can mean refugees describe their symptoms in ways not familiar to the clinicians in their new country. "Clinically, one of the problems is the language that people use to report the symptoms they are having," says Crafa. "The words they use might not sound like what we think of as depression or anxiety because it is talked about differently in different cultures. But it still has the same emotional core."
She gives the example of how Canadians who feel anxious may be more likely to report an upset stomach or fidgeting, but patients from other countries might be more likely to report something like feelings of itchiness or burning. "If you don't know what you're looking for as a clinician, you might actually miss really important signs of emotional distress," says Crafa.
Cultural differences can also present a clinical challenge. "This is an extreme example, but in some societies it is acceptable to have hallucinations. It is often seen as a sign of heightened spirituality," says Crafa. "But if you come to Western country and say you are hallucinating, it can be misinterpreted. And there are many other examples of this type of cultural discrepancies."
Another obstacle faced by refugees is discrimination in their new country. As seen with the migration of Syrian refugees looking for safe haven in Europe and North America, the issue is an extremely divisive one. Some people are vehemently and vocally opposed to accepting refugees.
"The negative effects of discrimination on someone who has moved to a new country – especially on refugees – can not be downplayed," says Crafa. "When a person is marginalized it can leave them feeling angry or depressed. If someone is already struggling with mental health issues, discrimination can make things worse.
"Discrimination is a critical issue that needs to be addressed by the receiving society because it can make a huge difference at how well somebody integrates into a new culture," continues Crafa. "We should be trying to make this experience more welcoming and really help maximize the opportunities for refugees to heal to feel safe."