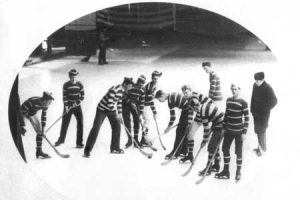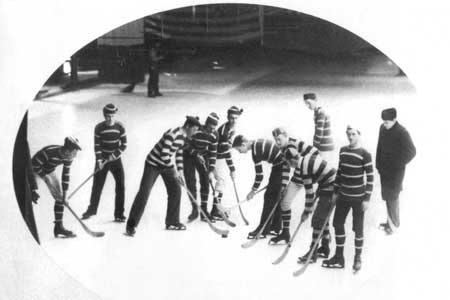 By Earl Zukerman
The McGill men's hockey team will turn 134 years old on Jan. 31 with a memorable birthday present.
Stephen T. Molson, who played for the Redmen during his student days, has made a $1-million gift with his wife Nancy Molson to support coaching, player recruitment and the team's program development.
This matches the largest gift to a varsity sports team in McGill history, equaling the amount given in 2007 by David and Sheryl Kerr, who established an endowment fund to support women's hockey at McGill.
Molson is a native of Montreal and is now retired as president of The Molson Foundation. He played varsity hockey for the Redmen from 1958-63 and was the fourth member of the famed Molson family to skate for the team.
Molson is currently a life governor of McGill's Martlet Foundation, after serving on its board as honorary secretary and trustee. He also was honorary chair of the McConnell Arena renewal campaign and co-chaired a committee which oversaw the development of the McGill Sports Hall of Fame.
"It is a wonderful day for the future of the men's hockey program," said Drew Love, Executive Director of Athletics and Recreation. "The success of a varsity program begins with the coaching staff. Gifts of this magnitude are somewhat unique in Canada and much-needed for McGill to field a competitive team that can challenge for a national championship. Hopefully, this will inspire other potential donors — not just for McGill but for other university sports teams across the country."
The Molsons' gift allows head coach Kelly Nobes to have the support of an endowed named coaching position, to be known as the Stephen and Nancy Molson Redmen Hockey Coach.
"It is a tremendous boost for our program," said Nobes, a McGill graduate and former Redmen all-star forward, now in his first season behind the McGill bench after nine years coaching at Wilfrid Laurier University and Royal Military College. "The generosity of Mr. Molson's gift will allow us to have a second full-time coach on staff, which will bolster our ability to recruit top student-athletes and enhance their university experience, both on and off the ice. This is a key resource that will help us improve on a myriad of levels and provide a greater opportunity to achieve excellence."
The McGill team, which played its first game on Jan. 31, 1877 and is recognized as the first organized hockey club in the world, is in the midst of a superb season. They are currently ranked No. 2 in Canada and striving to capture the centennial Queen's Cup league championship next month in order to advance to the CIS national championship tournament for the fifth time in six seasons.
With 28 intercollegiate sports teams, McGill's varsity program is among the largest in the country but full-time coaching positions are limited to football, women's volleyball, swimming, men's and women's basketball, and both hockey teams.
The Molson family and The Molson Foundation are the longest ongoing donors to McGill, and among its largest benefactors. McGill's first endowed Chair was established in 1857 with a gift from brothers John, William and Thomas Molson.
This latest gift contributes to the momentum of Campaign McGill: History in the Making, which is aiming to raise $750 million to enable the McGill community to build on its legacy of excellence and achieve its ambitious goals: to advance health, build prosperity, create the next generation of science and technology, protect the environment and strengthen culture and civil society.
For more information on the McGill Redmen Hockey Team, visit www.mcgill.ca/athletics/varsitysports/teamshome/ice_hockey_m. For more information on Campaign McGill, visit www.mcgill.ca/campaign.
With files from Allyson Rowley.