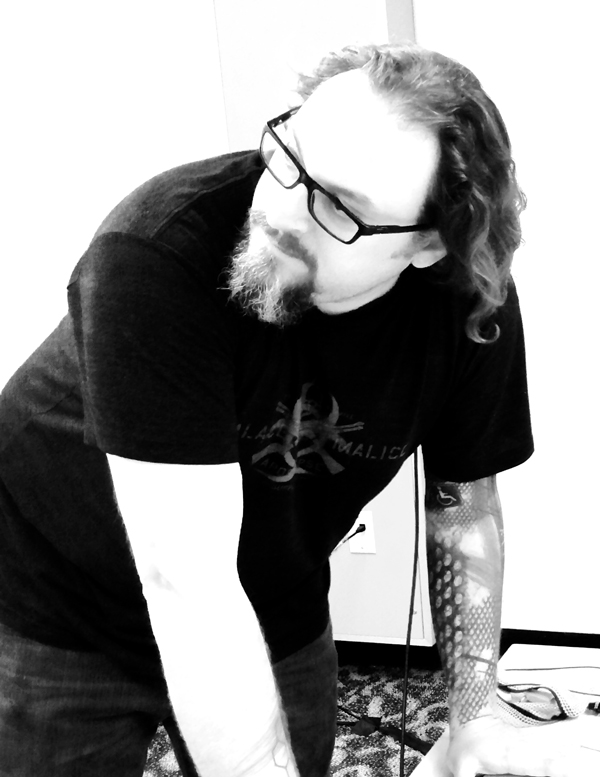 The 5th Rathlyn Lecture in Disability Studies is happening on Wednesday, Oct. 29, at 5.30 p.m. This year, Denis Boudreau, Senior Web Accessibility Consultant at Deque Systems and invited expert of the World Wide Web consortium (W3C), will be discussing the Web from a Social Model Perspective. His lecture is titled We are all disabled, or soon will be: Redefining the concept of inclusive user experience on the Web. The lecture is free – no registration needed. 
When: Wednesday, Oct. 29; 5.30 p.m. – 7 p.m.
Where: Bronfman Building, (1001 Sherbrooke Street West) Room 178 
Questions: tanja.beck@mcgill.ca
ASL interpreting provided
Boudreau is a senior Web Accessibility consultant working for Deque Systems and an invited expert of the World Wide Web Consortium (W3C) in various working groups, including Education and Outreach (EOWG) and Web Content Accessibility Guidelines (WCAG). He has been advocating social inclusion on the Web since 2001 and has been running the annual a11yMTL conference in Montreal, Canada since 2010. He actively tweets about Web accessibility and digital inclusion at @dboudreau
We have heard the term "Web Accessibility," but what does it actually mean? 
Wikipedia defines web accessibility as "the inclusive practice of removing barriers that prevent access to websites by people with disabilities. When sites are correctly designed, developed and edited, all users have equal access to information and functionality." In a nutshell, web accessibility is a subset of the practice of UX (user experience), that focuses on marginalized user groups, like people with disabilities of course, but also the elderly, people with low literacy skills and people who access the web on mobile or non traditional devices, among others.
Is web accessibility really necessary? Isn't it just for people with disabilities? 
In a society where the vast majority of the information is now primarily available online, web accessibility is not only necessary, it is fundamental. People who can't access content on the Web due to disabilities find themselves in situations where they are being prejudiced against, based on their disability. Web accessibility is not only about people with disabilities however… users who browse the web using mobile devices as well as seniors often benefit as well, either because the tools they're using creates disabling experiences for them, or simply because they are growing into disabilities with age. So, beyond people with disabilities, anyone who uses the web on mobile or anyone who simply gets older potentially benefits just as much. Web accessibility benefits everyone.
Why does web accessibility concern students and the University environment?
McGill welcomes about 39 000 students currently, 8,000 of which would qualify for services provided by the Office for Students with Disabilities should they ask for them. That's 20.5 per cent of the students' population. Clearly, providing these students with accessible content and learning objects would contribute to making their experience at McGill that much easier. Also, an increasing number of seniors are now coming back to University to learn new skills once they have retired from their career. As mentioned above, web accessibility also benefits senior students, who often have issues closely related to those observed in the usual disability groups (based on visual, auditory, motor and cognitive disabilities). Providing accessible curriculum would also open the University's doors to people with disabilities who currently would not have a fighting chance to get a diploma… and this contributes to breaking the perpetual cycles of isolation and precarity people with disabilities often find themselves in.
What are some strategies or tips that can get us started?
Web accessibility can be summarized in four guiding principles: content needs to be perceivable, operable, understandable and robust. While the first three principles are pretty self-explanatory, robust means that the content provided to users on web sites can accurately be conveyed to users through the assistive technologies that they rely upon. For example, blind people will often use screen reading software to have pages read to them. A "robust page" would mean every time the software encounters a piece of content, it is efficiently conveyed back through the technology, so users can determine what the content is, what its purpose is, and what they can do with it, should the content be part of a functionality. By approaching development through the lens of making sure it is perceivable, operable, understandable and robust, content authors will start thinking about things like making sure images are also informed in text, that functionalities are also usable while only using the keyboard, that user interface components behave in a predictable manner and that the purpose and role of objects is clearly identified back to users with disabilities.