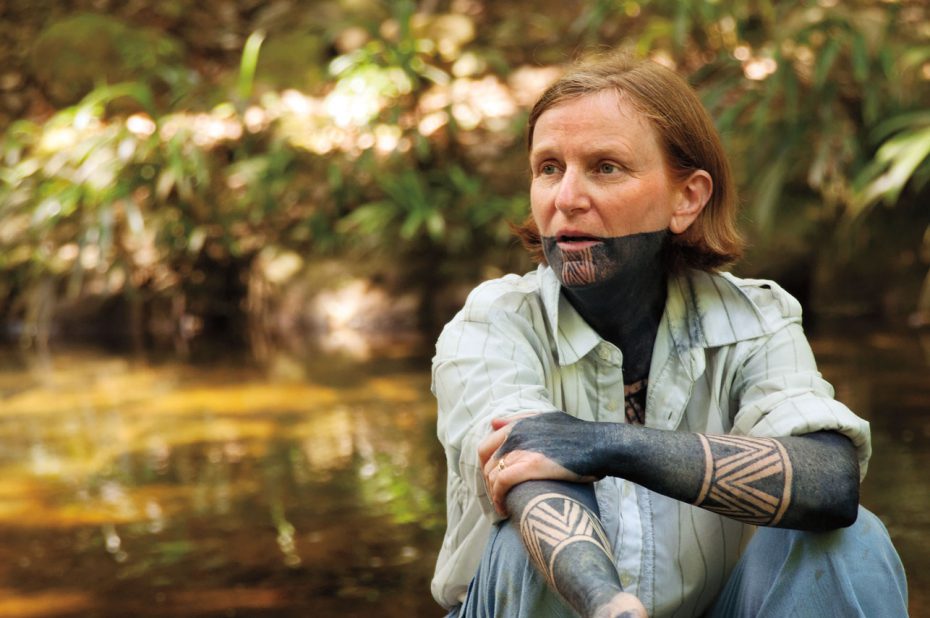 BIOLOGY PROFESSOR CATHERINE POTVIN IS A NEW BREED OF ACADEMIC: equal parts researcher and teacher, community activist, journalist, and even extreme adventurer.
In a recent video series that she filmed and produced with her students, Potvin speaks to the camera while in a dug-out canoe on a river in Panama, part of an 11-hour journey (three hours by car, five by canoe and three by foot) to reach the forest where she conducts her research.
A renowned expert on climate change and tropical-forest ecology, Potvin received the Royal Society of Canada's 2012 Miroslaw Romanowski Medal for her work relating to environmental problems and she is tireless in her efforts to promote informed public discussion on these subjects.
Her videos have become part of a Facebook page called McGill at Work with content that blends research and personal anecdote: one clip shows her and her students strolling under a blue California sky during a visit to the Carnegie Institute for Science at Stanford. The scene then cuts to a lab, where Potvin explores the applications of LiDAR (Light Detection and Ranging) remote sensing technology in performing carbon stock estimates.
Outreach and social engagement are key to Potvin's work. In partnership with the Smithsonian Tropical Research Institute (STRI), she directs the Panama Field Study Semester, an intensive 15-week program designed to immerse a cohort of 26 McGill students in the complexities of the Panamanian ecosystem.
In 2014, she is developing and leading the Sustainable Canada Initiative, a project involving more than 50 scholars across Canada and across research fields. With the 2015 UN Conference on Climate Change in mind, the initiative seeks to engage Canadians in discussions about actions they can take to reduce individual and societal ecological footprints.
"People understand that fossil fuels are dangerous, but they do not think that their actions alone can make a difference. They are waiting for the government to take the lead and that is not happening in Canada," Potvin says. "Our goal is to reach decision makers and political parties from the local to the federal level, push forward efforts to reduce greenhouse gas emissions and promote a more sustainable future for Canada."
This work is supported by the Trottier Institute for Science and Public Policy.