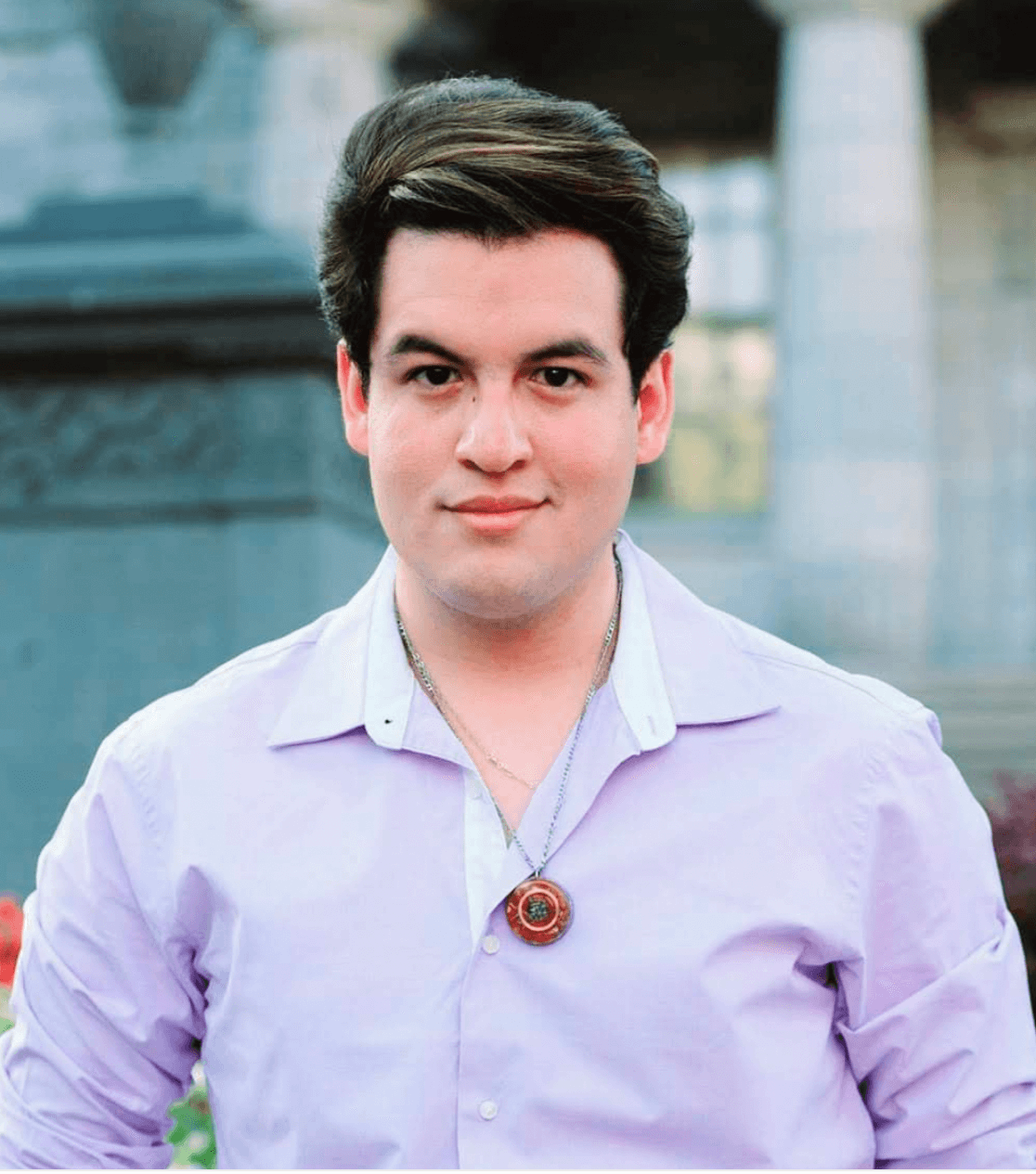 He was born and raised in Peru, speaks four languages, and has studied and travelled in the U.S., the U.K., Italy, and Spain. But it was the work of a Canadian literary icon that inspired Angello Alcázar to move to Canada.
"It's true! I was mesmerized by the books of Alice Munro," says Alcázar. As a teenager, he read Too Much Happiness and other short story collections by the Nobel Prize-winning author — and decided to move to London, Ontario, to begin his postsecondary education. "So, my relationship with Canada began with literature."
After visiting friends in Montreal, Alcázar discovered McGill. He enrolled in the Department of Languages, Literatures, and Cultures, and received his BA in 2020, graduating with joint honours in Sociology and Hispanic Studies, and double minors in Italian Studies and European Literature and Culture. In 2022, he completed Advanced Literary Studies from the Universitat de Barcelona.
This fall, Alcázar is heading to the University of Cambridge as a PhD candidate in its Faculty of Modern and Medieval Languages and Linguistics. He's one of 77 scholars chosen this year for the prestigious Gates Cambridge Scholarship program.
Intersection of literature and sociology
Established in 2000 by a donation of US$210M from the Bill and Melinda Gates Foundation, the program provides full-cost scholarships to outstanding applicants from countries outside the U.K.  Selected for their intellectual ability, leadership potential and commitment to improving the lives of others, recipients pursue a postgraduate degree in any subject available at the University of Cambridge.
"All my work has been at the intersection of literature and sociology," says Alcázar, who is a journalist, researcher, and academic advisor. His writing with the McGill International Review focused on social justice, cultural phenomena, race, and gender.
For his PhD project at Cambridge, he will analyze the diaries of male authors of South America. He plans to explore "how masculinity is constructed and how men are taught to regulate their emotions." He notes that the diary is a platform in which emotions can be freely expressed in ways not generally permitted for men in the public sphere. "It's political in a way," says Alcázar. "Why are we emasculated if we behave in a way that deviates from the macho man who doesn't show his feelings? That has really reverberated with me through the years."
Back to his beginnings
While he's a self-described Anglophile, Alcázar credits McGill with helping him reconnect to his Latin American roots. He originally enrolled in English, but soon switched to Hispanic Studies and Sociology. "It was only by living very far away from home that I could rekindle my interest in my roots and my language, which I adore," he says. His research has explored dictatorship novels, autobiographical writing, and the role of emotions in fiction.
As a joint honours student at McGill, Alcázar wrote two theses — one for the Department of Sociology, supervised by John A. Hall, Emeritus James McGill Professor, known for his work The Sociology of Literature, and another thesis for Hispanic Studies, supervised by Professor José Jouve-Martin, whose research revolves around the intersection between history and literature.
Alcázar is grateful for the mentorship of both supervisors. "This is not my accomplishment," he says of his Gates Cambridge Scholarship. "It's the work of many people who have been there for me, laying the foundations for my current project."
Fond McGill memories
While at McGill, he worked as a research assistant at the Department of Languages, Literatures and Cultures, served as Vice-President of the Caribbean & Latin American Studies & Hispanic Studies Student Association (CLASHSA), and worked as Staff Editor of the McGill International Review. In winter 2019, he received a Schull Yang International Experience Award from McGill to study at Complutense University of Madrid in Spain.
Alcázar enjoyed McGill's international vibe. "At McGill, I had professors from India, Iran, and Latin America. The diversity of Canadian culture appealed to me from the very beginning." He's also quick to credit two physical spaces: McLennan Library and the Osler Library. "These are iconic places where I spent countless hours, researching, reading, and writing. I will always remember my time there."
He plans to continue his journalism work, highlighting the stories of ordinary people. He also plans to continue producing research directed towards improving society "because there's clearly a lot of room for improvement in this world!"
His long-term career aspirations? "I would like to become a public humanist," says Alcázar. "I care about people's stories — people who seem to be discarded from the important narratives in the media. Ultimately, it is those people who make a difference in the world."
Related story: How old bones might help us cope with climate change