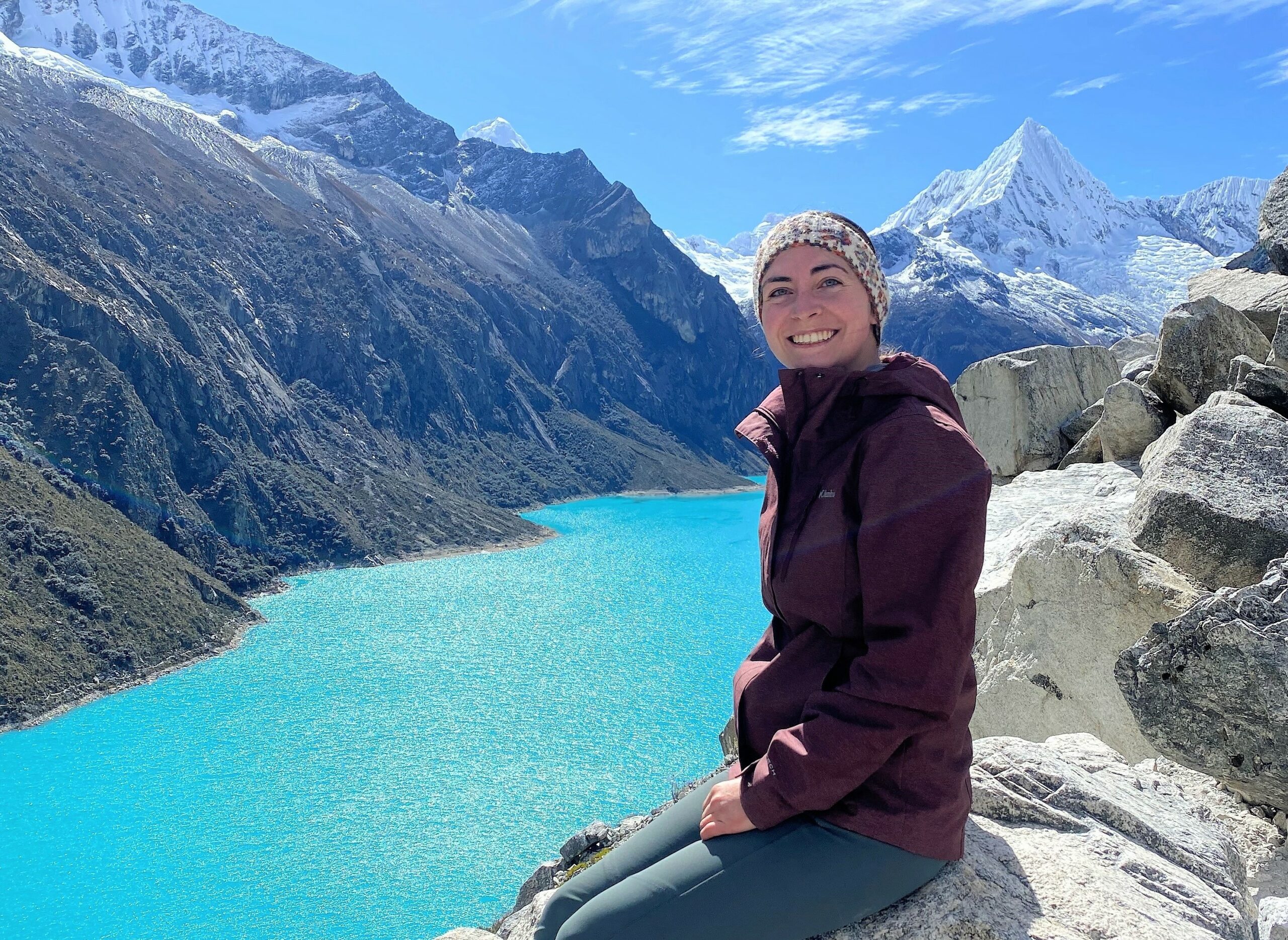 Driven perhaps by the conceit that modern humans can't really learn much from people who lived more than 1,000 years ago in the chilly Andes of Peru, few people likely think there is helpful information to be gathered from jumbled piles of bones scattered across  those steep, dry slopes.
Margot Serra (BSc '18) isn't one of them. And her unusual undergraduate academic program at McGill, which allowed her to study archaeology and molecular cell biology at the same time, is proving particularly useful as she seeks to unlock the secrets of the ancient people who predated the Incas, to learn how an earlier period of climate change affected their health – something that will be increasingly important as we live through our own period of climate change.
Serra, now completing her Masters at San Francisco State University, will continue her work with even greater intensity, thanks to having just won one of 25 Gates Cambridge Scholarships available to students in the United States that will enable her to do her PhD at Cambridge University in England. It's a big deal; the program provides full-cost scholarships to one of the world's most prestigious universities.
"I couldn't believe it," she said, recalling the email that delivered the good news. "My external supervisor Kevin Lane, currently affiliated with the Universidad de Buenos Aires in Argentina and the director of the archaeological project in Peru, pushed me to apply, there wasn't a lot of funding available, so I figured, 'why not?' "
Drawn to McGill and Montreal
Serra, now 26, came to North America from her native Marseilles in France when she was nine, and settled with her parents in the San Francisco area, where her father worked in the tech world. By the time she was ready for university, she longed to return to a French setting and landed on McGill as a place that could offer her a French-milieu with an Ivy League education, and the space to study what she wanted.
Both McGill and Montreal more than met her expectations. "I fell in love with Montreal," Serra said in a recent interview, "and I wouldn't have minded staying. It was what I was looking for, not only in the University, but also for the city." Part anglophone, part francophone; part American, part European, she was offered a broad range of cultural offerings, from museums to opera to food and concerts. "It's a city that's really great for students," she said. "I always felt safe."
Serra also forged friendships among her Royal Victoria College classmates that endure to this day. "They're still my best friends."
Lessons from early climate change
What has taken her to the Cordillera Negra or black mountains of the north-central Andes originated with the project developed by a friend at the Université libre de Bruxelles. In those arid, rugged mountains, humans learned to harness scarce water resources in an area where acute drought is the norm.
Climate change affected the people she studies prior to the arrival of the Incas (about 1440 to 1532), who themselves were then supplanted by Spanish conquistadors. The Medieval Climate Anomaly, a warmer period in Earth's climatological history, lasted from about 950 AD to 1250, and was followed by a sharp cooling called the Little Ice Age, generally thought to have occurred from the 16th to the 18th centuries. By examining in molecular detail the bones that lay scattered after tombs and mummies were looted by colonial invaders and modern populations looking for gold, researchers like Serra learn about the illnesses and diseases the ancient population endured.
The goal is to discover "how the health of humans today might be affected by climactic events," she said. There is also a practical infrastructure side, as archaeologists determined that the pre-Incan people of the region used cleaner and more economical methods to gather and protect water resources than those employed by their Hispanic successors.
Dead men can indeed tell tales.
Return to McGill?
The scholarship program was established in October 2000 by a $250-million (U.S.) donation from the Bill and Melinda Gates Foundation to the University of Cambridge, the largest single donation ever made to a British university. The program awards about 80 scholarships to international students in any subject available at Cambridge.
Winners must meet rigorous selection criteria, including outstanding intellectual ability, solid reasons for their choice of program, a commitment to improving the lives of others, and a demonstration of leadership potential.
"My goal is to continue with the academic track," Serra said, noting the possibility of post-doctoral studies and, eventually a professorship somewhere.
So, could McGill be in her future as well as her past? "McGill has always been a university I really liked," she said. "I love Montreal. And I love McGill."