On Monday, May 28, the Social Science and Humanities Research Council of Canada (SSHRC) announced the recipients of its latest round of Partnership Program Grants, including three McGill-led grants totalling more than $5 million. The SSHRC also announced funding for recipients of Insight Grants, including more than $6.4 million for more than 40 McGill applicants. The grants will offer a funding boost to researchers investigating a wide range of topics, including music and sound perception, and the economy of the Indian Ocean region.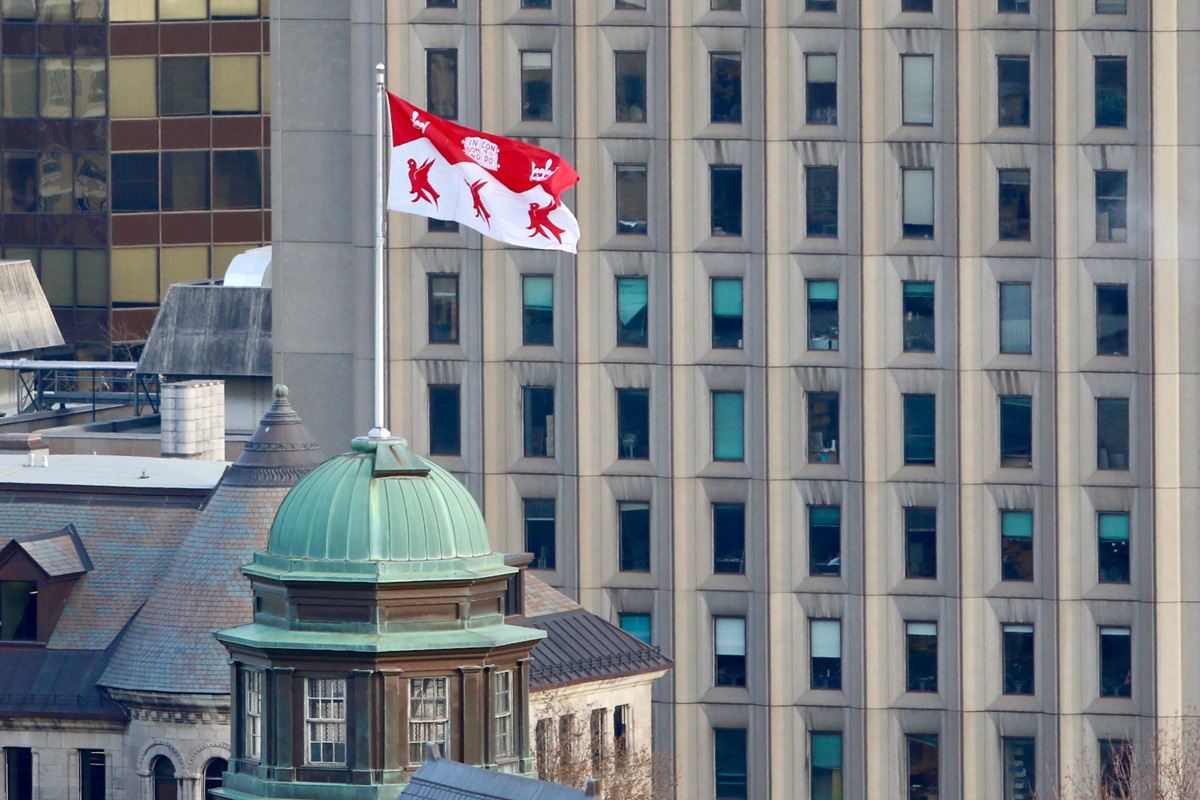 Partnership program grants support researchers who are strengthening science and evidence-based decision-making, while nurturing a culture of curiosity in Canada. Of the 800 projects announced Canada-wide, 43 McGill researchers will participate, as either principal investigators, collaborators or co-applicants. McGill will collaborate on six additional research projects led by other universities.
The goal of the Insight program is to build knowledge and understanding about people, societies and the world by supporting research excellence in all subject areas eligible for funding from SSHRC. More than 40 McGill researchers will collaborate as co-applicants on Insight Grant projects led by McGill and other institutions.
The Honourable Kirsty Duncan, Minister of Science and Minister of Sport and Persons with Disabilities, made the announcement at the University of Regina, where she is attending the annual Congress of the Humanities and Social Sciences. "Thanks to the work of the hundreds of researchers being recognized today, Canadians can gain a better understanding of the world we live in," she said. During the event, Minister Duncan highlighted the importance of social sciences and humanities research in improving the well-being of Canadians.
The recipient of one of McGill's two $2.5 million Partnership Grants is Schulich School of Music Professor Stephen McAdams. Renowned for research in auditory perception and cognition, Professor McAdams is a Canada Research Chair as well as a Killam Research Fellow. With SSHRC's support, he will continue to explore the sonic realm, with the long-term goals of developing new methods for measuring perception, emotional reaction and understanding of music, from single sounds to full orchestral pieces.
History and Classical Studies Professor Gwyn Campbell, Canada Research Chair in Indian Ocean World History, and a specialist in the economic history of the Indian Ocean region, also received $2.5 million in funding from a Partnership Grant.
Associate Professor Catherine Guastavino received almost $200,000 in funding from a Partnership Development Grant for her project, Sounds in the city: a cross-sector partnership to make cities sound better. As the founder of the Multimodal Interaction Laboratory, Professor Guastavino studies sound and noise in urban landscapes – the drone of heat pumps and air conditioners, the buzz of outdoor terraces – not only as nuisance, but rather as having both positive and negative outcomes on the physical and mental health of residents. For Guastavino, opportunities to improve urban quality of life through sound exist, such as masking the din of traffic with the pleasant sound of a fountain.
"These interdisciplinary and innovative research partnerships exemplify McGill's connection to communities, both local and global, and our shared mission to explore new paths in knowledge", says McGill's Vice-Principal (Research and Innovation), Martha Crago. "Congratulations to all McGill faculty whose work will benefit from these grants."
Complete lists of recipients:
Partnership Development Grants: 2017-18 Competitions Awards
Partnership Grants: November 2017 Competition Awards
Insight Grants: October 2017 Competition Awards