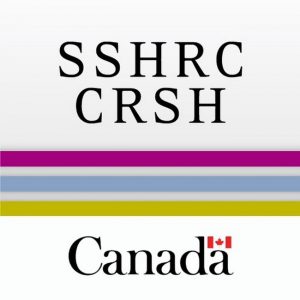 The Hon. Kirsty Duncan, Minister of Science, announces grants and scholarships to fund research in social sciences and humanities
By Meaghan Thurston
When it comes to teaching math skills to kids, parents and educators try it all: quizzes over breakfast, extra homework help and stories that incorporate math concepts. Many also turn to math apps, games that use math concepts played on mobile devices or tablets, says Assistant Professor Adam Dubé, of the Department of Educational and Counselling Psychology. Dubé is among 23 McGill recipients of Social Science and Humanities Research Council of Canada Insight Development Grants. With funding from SSHRC, one of the three federal granting councils responsible for supporting researchers, Professor Dubé and his lab will investigate whether tablet math games are helping or hindering children's flexible mathematical problem solving.
At an announcement at Concordia University last week, the Honourable Kirsty Duncan, Minister of Science, announced more than $265 million for social sciences and humanities research across the country. In addition to the 23 SSHRC Insight Development Grants, McGill was awarded 29 Insight Grants, and two Partnership Development Grants. Cumulatively, these grants bring a total of over $6.6 million to the University's research community. McGill professors will also collaborate on numerous projects led by academic institutions across the country.
Also announced were 25 Joseph-Armand Bombardier Canada Graduate Scholarships, each valued at $105,000 for McGill doctoral students and 81 masters level scholarships valued at $17,500.  Eleven SSHRC postdoctoral fellowships were announced and 27 doctoral fellowships valued at between $20,000 and $81,000 each. Two McGill graduate students received the Canada Graduate Scholarships to Honour Nelson Mandela valued at $105,000 each.
"Thanks to SSHRC's support, McGill continues to accelerate the pace of discovery in the social sciences and humanities and to develop research partnerships that attract and retain the world's best research talent here in Canada," said Martha Crago, Vice-Principal, Research and Innovation. "Congratulations to all McGill faculty and students whose work will benefit from these grants and scholarships."
Partnership Development Grants provide support over one to three years to teams or partnerships, led by a project director. The goal of the grant is to design, test and to apply on a regional, national or international level, new partnership approaches for research. The overarching goal of one of McGill's Partnership Development Grant recipients, Assistant Professor Shane Sweet, of the Department of Kinesiology and Physical Education, is to enhance the lives of those living with spinal chord injuries. With almost $200,000 in SSHRC funding, Prof. Sweet and his collaborators from across the country will establish a strategy for spinal cord injury peer mentorship, specifically, a partnered approach to the development and implementation of an evaluation tool.
Insight Development Grants support early stage research on complex and important topics, including those that "transcend the capacity of any one scholar, institution, or discipline." A portion of the funds must provide research-training opportunities for students.
The Insight Grants funding opportunity supports research proposed by scholars and judged worthy of funding by their peers or other experts. Insight Grant research initiatives are led either an individual researcher or a team of researchers working in collaboration.
"I want to commend the grant and scholarships recipients whose tireless efforts help us better understand our world and our relationships with each other," said Kirsty Duncan, Minister of Science. "Our government is proud to support these talented researchers and scholars who are pushing the boundaries of knowledge to the benefit of Canadians and our growing middle class."