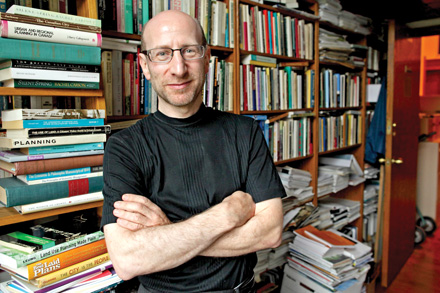 Dear Principal Fortier,
Congratulations on your appointment and welcome back to McGill. I appreciated your thoughtful statements to the McGill Reporter and would like to respond to important points you raised in your interview.
In particular, I was encouraged by the emphasis that you gave to two words that matter greatly: "community" and "values." You have become the new Principal of a university that is presented as having made importance advances in the past decade. McGill has seen the number of its professors grow very significantly, it has risen in national or global rankings of universities, and it has seen very meaningful improvements in student services and bursaries.
Yet McGill's students, professors, employees and administrators have been in conflict in recent years, and the spirit of collegiality that is so frequently mentioned has in fact been damaged. It is my hope that one of your first objectives as new Principal of McGill will be to reinforce the sense of trust and of shared interest among students, professors, employees and administrators.
We all know that societal trends will not leave McGill unaffected. The University, like all other institutions, must contend with increased demands for public accountability as well as reduced support for public funding, greater fear of lawsuits and a stronger presence of businesses in public life, among other changes. Many speak of the "corporatisation" of the university, not without reason. Such trends impact directly the university's ability to function as a community of scholars.
Two issues seem to me worthy of particular attention in that respect. One is the role of the Senate in university decision-making. Marginalising that body would in all likelihood radicalise the faculty and foster a climate of confrontation rather than collaboration. The other issue is the increasing emphasis on quantitative measures, benchmarks and rankings for evaluating performance at every level. It is time, as you say in your interview, to "think about the role of the university in the 21st century," to refocus our attention for a moment on the meaning of teaching, research and service today.
Your leadership will be needed not only to ensure proper funding for all our worthwhile activities and to publicise these activities to society at large, but also to make values more important as guides in our behaviour and decisions. In the face of worrisome societal trends, you will have to work with others to strengthen the sense of community on campus, to reinvigorate our democratic traditions and to help us define collectively what excellence means in the education of citizens of the world.
With best wishes for a successful and rewarding tenure at McGill,
Raphaël Fischler
Director, School of Urban Planning