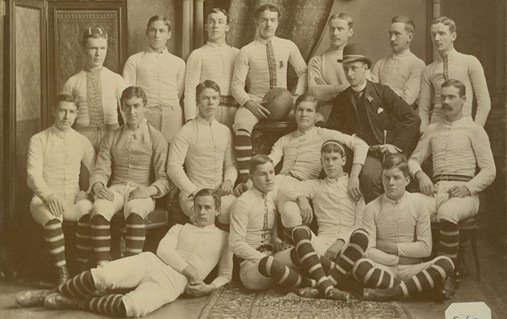 By Earl Zukerman
Five athletes, including three-time Olympic gold medalist Kim St-Pierre of Chateauguay, Que., a former Montreal Canadiens forward and a pair of ex-Montreal Alouettes football players, have been selected for induction to the McGill University Sports Hall of Fame.
Other laureates include the late Jack McGill, originally from Ottawa, who skated for the Habs from 1934 to 1937, former Alouettes Matthieu Quiviger and Peter Howlett, both native Montrealers, as well as national team swimmer Holly McComb, who was born in Lachine, Que., raised in suburban Dollard des Ormeaux and now resides in Stouffville, Ont.
The hallowed hall now has 121 honoured members, including 24 Olympians, since the pantheon opened in 1996.
The induction luncheon will kick-off the University's Homecoming Week celebrations on Oct. 19, 2014 and only 200 tickets are available for the ceremony, scheduled to be held off campus for the first time, at the Ritz-Carleton Hotel. Tickets are $65 and can be reserved by contacting the McGill Alumni Association at 514-398-8288.
Biographies of all previous inductees to the McGill Sports Hall of Fame are available online.
St-Pierre, 35, was a four-time All-Canadian goaltender at McGill, where she earned a kinesiology degree in 2005. She single-handedly brought respectability to the Martlets hockey program, which made the playoffs in each of her four years after failing to qualify in 11 of the previous 12 seasons. In 33 regular-season games with the Martlets, St-Pierre posted a 19-8-6 record with 12 shutouts and a 1.74 goals-against average, making over 50 saves in a game on nine occasions, including a career-best and school record 62 stops. In 2003, she won the Jim Thompson Trophy at the BLG Awards gala as the CIS female athlete of the year.
McGill, who died in 1988 at the age of 78, earned a commerce degree in 1934. A prolific sniper during his four seasons with the Redmen hockey team, he scored 93 points, including 59 goals in 70 games overall. He then made the jump to the NHL and played three seasons with the Canadiens, scoring 27 markers and 37 points in 134 regular season contests.
Quiviger, 43, was a two-time All-Canadian offensive lineman with the Redmen, graduating in 1994 with a degree in architecture. He was one of two Canadians selected to play in the 1994 East-West Shrine Game in Palo Alto, Calif., and was a second-round draft pick (10th overall) of the Saskatchewan Roughriders in the 1994 Canadian Football League draft. He played for the Alouettes in 1996.
Howlett, who celebrated his 74th birthday on June 11, received a law degree in 1966 from McGill, where he captained both the ski and football teams. A two-time all-star running back with the Redmen, he won the Omega Trophy in 1965 as the Senior Intercollegiate Football League's most outstanding player. Howlett was drafted by the CFL's Winnipeg Blue Bombers in 1966 and played for the Alouettes from 1967 to 1969, meriting CFL all-star status in each of his last two seasons.
McComb, 38, swam for Canada at the 1993 Pan Pacific Games in Japan. She was a four-time Quebec conference all-star with the Martlets from 1995 to 1999, earning all-Canadian honours twice. She qualified for the CIAU national championships in each of her four seasons, winning one gold, three silvers and five bronze medals. A recipient of the Gladys Bean Trophy as McGill female athlete of the year in 1998-99, she also starred in the classroom, meriting Academic All-Canadian honours and making the Principal's Student-athlete Honour Roll.
NOTE: The selection committee, chaired by Richard Pound, was composed of a group representing students, administrative staff, university officials and alumni. It included Prof. David Covo, Mike Nelson, Dawson Tilley, Sally McDougall, Gael Eakin, Bob Winsor, Colin Adair, Gayle Noble, Robert Watt, Stephen Lloyd, students Jonathan Collin and Michelle Daigneault. Non-voting members included Drew Love, the executive director of athletics & recreation, who served as secretary, plus Marie-Eve Martin (recording secretary), Tom Thompson (resource member) and Earl Zukerman (research coordinator).
Submissions for next year's induction can be made by obtaining a nomination brochure from Earl Zukerman and submitting the form by March 1.