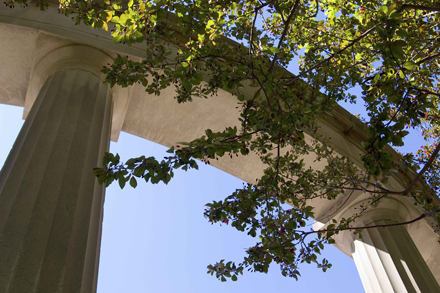 Nine McGill University-led projects are among the 139 selected for funding through the Canadian Institutes of Health Research (CIHR)'s COVID-19 Rapid Research Funding Opportunity, announced on June 25, 2020. The McGill-led projects will receive over $3.5M in total funding.
The fund will support a wide range of COVID-related research, from prevention to treatment and from tracking to public health policy. Through these projects the CIHR is aiming to accelerate the collection, interpretation and availability of data in order to tackle the pandemic at the local, national and international level. Clinical trials, observational studies and other research will be supported in order to address the safety and effectiveness of vaccines, tests and therapeutics, as well as clinical management of the disease at the various levels of our health care system and those abroad.
Mitigating direct and indirect effects
This pandemic has caused huge disruptions to the way health care is delivered, far beyond those infected with SARS-CoV-2, the virus that causes COVID-19. The CIHR fund will allow a close examination of its direct and indirect impact on various clinical services. Among the McGill projects chosen are one that addresses the long-term effect on cancer care and another that will explore how to get tuberculosis testing and treatment back on track amid the crisis.
The pandemic's impact on cancer care
The cancer study is led by Dr. Eduardo Franco, James McGill Professor and Chair, Gerald Bronfman Department of Oncology; Director, Division of Cancer Epidemiology. "Our research aims to study the long-term impact of the COVID-19 epidemic on cancer prevention, screening, and care to design evidence-driven mitigation strategies," explains Dr. Franco. "We will identify cancer control and care activities that have been suppressed or altered because of the epidemic."
Dr. Franco adds that this knowledge will allow the team to develop models to estimate the impact of the pandemic on different types of cancer. "These models will project the impact on cancer incidence as caused by delays in diagnosis and suspended/deferred screening. They will also examine the impact on patient survival, due to delays in diagnosis and altered/suspended treatments. Based on these projections, we will propose strategies to reduce cancer morbidity and mortality and propose priorities for intervention."
Testing for COVID-19 and TB simultaneously
The CIHR fund's reach extends beyond Canada's borders, including low- and middle-income countries to mitigate the rapid spread of COVID-19 and related negative consequences. One such consequence is the disruption in controlling tuberculosis (TB) epidemics in several countries, including Canada. In a joint Canada-Peru study, Dr. Madhukar Pai, Director of McGill Global Health Programs & McGill International TB Centre, will examine how this disruption can be turned around to benefit both TB and COVID-19 research and outcomes by integrating testing for the two diseases, which share common symptoms such as coughing and fever.
"Even as COVID-19 is causing widespread morbidity and mortality, tuberculosis rages on as an epidemic in many settings," says Dr. Pai, Professor, Department of Epidemiology, Biostatistics and Occupational Health and Director, McGill International TB Centre, jointly supported by the Research Institute of the McGill University Health Centre and McGill University Faculty of Medicine. "But TB testing has been de-prioritized in many countries. I am happy that we can address both killer diseases in our CIHR project, which aims to integrate and simplify the testing of both infections in Peru, in partnership with Universidad Peruana Cayetano Heredia. Successful integration of COVID-19 and TB testing could save resources, improve quality of care, and minimize disease transmission."
Minimizing the impact on those with dementia
Another group that has been devastatingly affected by the pandemic is the elderly. A study led by Dr. Isabelle Vedel, Associate Professor in the Department of Family Medicine, will look at lessening the impact on this population. "People living with dementia represent an extremely vulnerable group of the population because they not only suffer from severe COVID-19 and a very high risk of death, but they also bear the brunt of the consequences of the preventive measures put in place, such as isolation and difficulties in the provision of health and social services," says Dr. Vedel. "We will have to adapt our health care system quickly to better meet the needs of these vulnerable people living at home or in senior residences. This funding will allow us to review the consequences of the pandemic and prepare for possible future waves. Our research group ROSA (Research on Organization of Healthcare Services for Alzheimers) in the Department of Family Medicine is very pleased to lead this important project."
McGill-affiliated projects funded by the CIHR's COVID-19 Rapid Research Funding Opportunity:
Mitigating the long-term impact of the COVID-19 epidemic on cancer control and care 
PI: Eduardo L. Franco, James McGill Professor and Chair, Department of Oncology and Director, Division of Cancer Epidemiology
Validation of rapid, molecular testing for COVID-19 and integration with TB diagnostics 
PI: Madhukar Pai, Professor, Department of Epidemiology, Biostatistics and Occupational Health, Director, McGill International TB Centre, Canada Research Chair in Epidemiology, and Global Health Director, McGill Global Health Programs
Improving the care of older adults living with dementia across Canada during the COVID-19 pandemic: a mixed methods study to inform policy and practice
PI: Isabelle Vedel, Associate Professor, Department of Family Medicine
Partially Nested Randomized Controlled Trial to Evaluate the Effectiveness of the Scleroderma Patient-centered Intervention Network COVID-19 Home-isolation Activities Together (SPIN-CHAT) Program to Reduce Anxiety among Vulnerable Persons with a Pre-existing Medical Condition
PI: Brett D. Thombs, Professor, Faculty of Medicine and Senior Investigator at the Lady Davis Institute for Medical Research at the Jewish General Hospital
Development of small interfering RNAs (siRNAs) for the treatment of Severe Acute Respiratory Syndrome-Coronavirus-2 (SARS-CoV-2)
PI: Anne Gatignol, Professor, Departments of Medicine and Microbiology & Immunology, and Senior Investigator and Head of "Virus-Cell Interactions" Laboratory in the HIV/AIDS Research Axis, Lady Davis Institute
COVID-19 incidence rates among Canadian dentists as they return to work: a cohort study
PI: Sreenath A Madathil, Assistant Professor, Faculty of Dentistry
INTERCEPTORs: engINeered ThERapeutiC dEfensive Particles TO SARS-CoV-2
PI: Nahum Sonenberg, Professor and Gilman Cheney Chair in Biochemistry
Department of Biochemistry
COVID-19 and COPD: Important knowledge gaps in subclinical pulmonary disease in the Canadian population
PI: Jean Bourbeau, Professor, Department of Medicine and Senior Scientist, Research Institute of the McGill University Health Centre
Impact of COVID-19 on Patients Receiving Hemodialysis: The Quebec Renal Network (QRN) COVID-19 Study
PI: Rita Suri, Associate Professor and Director, Division of Nephrology, McGill and MUHC, and Scientist, Research Institute of the McGill University Health Centre