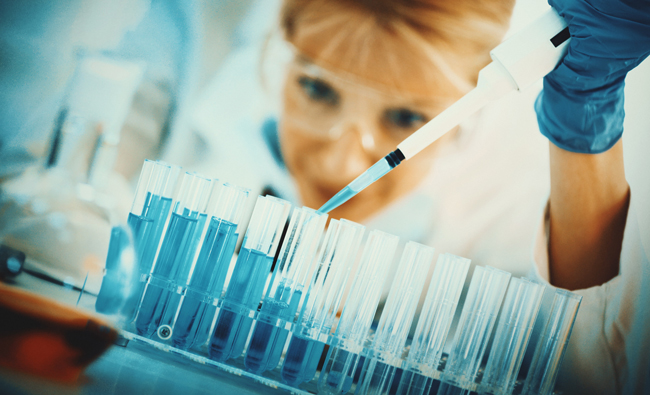 The following article has been reprinted from Universities Canada
The overwhelming majority of Canadians believe in the importance of university research for Canada's future as an innovation leader.
As Parliamentarians return to Ottawa, recent findings from an Abacus Data survey show that their constituents believe university research is vital for Canada to become a global leader in innovation, sustain local economies, and tackle the most pressing challenges of our time – issues like climate change, income inequality, infectious disease and human migration.
Survey respondents also believe that university research should be funded at globally competitive levels and that failing to invest in higher education would be short-sighted. The polling showed that Canadians are confident in the talents of tomorrow's leading researchers, and recognize the need to support their work and ensure they can collaborate with international peers.
These findings come at a crucial time. Canada's Fundamental Science Review Panel released its report in April 2017, recommending major reinvestments in a stronger research and innovation ecosystem for Canada. Canada's research community has been vocal in their support for these recommendations.
"Canadian researchers have the bold ideas that lead to big breakthroughs. And Canada's curious minds need support in order to produce the results that will ensure a bright future for our country," says Paul Davidson, president of Universities Canada. "These results show that Canadians are optimistic about Canada's global leadership potential, and want to see support for the breakthroughs and innovation generated by university research."
Survey findings include:
92 per cent of Canadians support increasing university research funding to comparable levels with our global competitors.
94 per cent support investing in international university research collaboration to tackle global challenges.
94 per cent support attracting the world's best researchers to Canadian universities to expose our students to world leading research.
92 per cent believe Canada must support young, talented and diverse researchers in order to retain top Canadian talent.
The survey of 1500 Canadians age 18 and over was conducted between July 27 and August 1, 2017 for Universities Canada by Abacus Data. Read the full report.
Universities Canada is a membership organization providing university presidents with a unified voice to advance higher education, research and innovation for the benefit of all Canadians.
Related story: Ottawa must improve research funding – or risk losing the innovation race (Op-Ed by Principal Suzanne Fortier; Meric Gertler, president of University of Toronto; and Santa Ono, president and vice-chancellor of University of British Columbia.