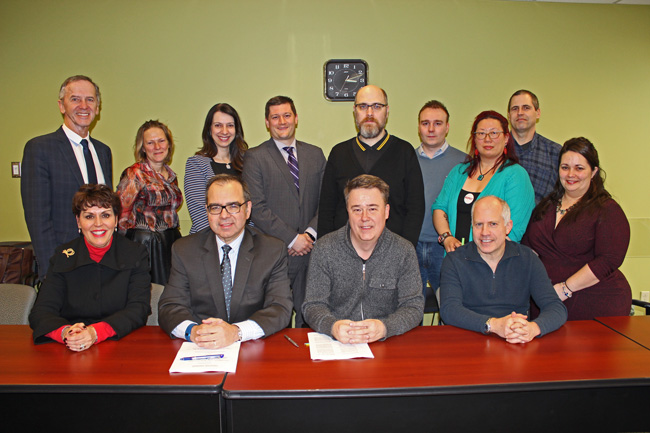 By McGill Reporter Staff
On Feb. 9, 2016, MUNACA and McGill signed a new collective agreement.
Negotiations between the union and the university took just four short months – a real achievement in the complex world of labour negotiations – and the new contract will be in place until Nov. 30, 2018.
"MUNACA's members do tremendous work," said Michael Di Grappa, Vice-Principal (Administration & Finance). "Many of their contributions are made behind the scenes, but the work they do is a big part of the University's success – both inside and outside of the classroom.
"I'm delighted that we've come to a new agreement so quickly," he added, "and I look forward to working together through 2018 and beyond."
Certified in 1994, the McGill University Non-Academic Certified Association (MUNACA) is a labour union representing more than 1,300 employees across McGill.
Kevin Whittaker, MUNACA president, was unavailable for comment.