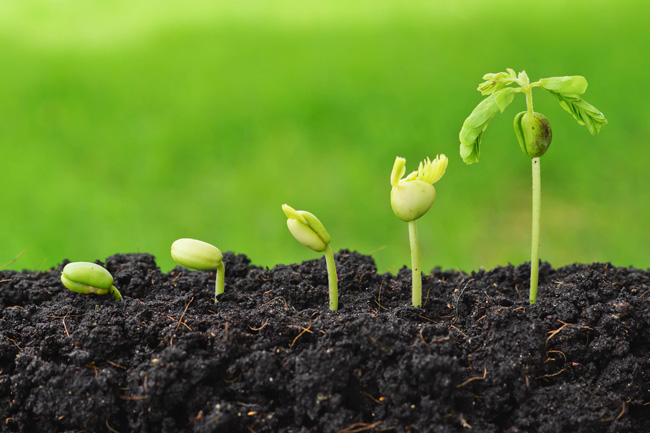 By James Martin
Popular culture loves the mythology of the self-made success, the boot-strapping individual who eschews formal education to blaze a path to success. But, while superstar dropouts can capture our imaginations – think Bill Gates, Steve Jobs, Mark Zuckerberg – they are the exceptions, not the rule. Especially in Canada: a study by the Institute for Competitiveness and Prosperity, for example, found that nearly 90 per cent of the founders of Canada's top 250 tech companies are university graduates.
There's a definite link between education and entrepreneurship. Now, McGill is strengthening that link through a series of Minors in Entrepreneurship for undergraduate students.
Beginning this fall, undergraduate students in the Faculties of Arts, Engineering, Science, and the Schulich School of Music, can enroll in an 18-credit Minor in Entrepreneurship. These programs join the Minor in Agribusiness Entrepreneurship, which the Faculty of Agricultural and Environmental Sciences launched in September 2015, in McGill's portfolio of offerings for undergraduate students who want to innovate and build creatively on their disciplinary knowledge base. (The Engineering module is a revamped version of a Minor that the faculty has offered since 1999.) The Minors typically take two years to complete. Enrolment for Fall 2016 begins this month.
Each Minor is a collaboration between the host faculty and the Desautels Faculty of Management; the Minors are customized to each discipline, but also include a common core in management essentials and fundamentals of entrepreneurship. Students will gain hands-on experience through entrepreneurial projects or internships that have been built into each Minor.
McGill students have certainly got bright ideas, and not just for traditional tech start-ups, either: noggins are brimming with ideas for social entrepreneurship and health-related innovations, too. Look no further than the popularity of the annual Dobson Cup, which sees students from all faculties pitch ideas ranging from portable toilets for rural communities, to solar backpacks that allow children living without electricity to study at night.
But it takes a special skill set to get your idea, regardless of how great it might be, into the world. Undergraduate students at McGill appreciate the practical value of acquiring management and entrepreneurial knowledge when it comes to transforming the world around them.
Clara Limongi is in the first cohort in the Minor in Agribusiness Entrepreneurship. The third-year Environmental Biology student was drawn to the program because she would like to one day start her own business based around "a product or service that can change our community and have a meaningful, sustainable, durable impact.
"I want to work in a field where I get to experiment with different tasks, one in which I get to learn on a continuous basis," she says. "Ideally I would want to mix my love for the environmental and the agribusiness field with a social mission. Entrepreneurship seems to fit all these desires." She chose the Minor as a way to learn about finance and accounting, among other subjects, and "to gain insight into what it truly means to be an entrepreneur, and the tools needed to build a successful project."
Matthew Sachs knows exactly what Limongi means. He was among the first students to complete the original version of the Engineering Minor. "The Faculty of Engineering's Minor in Technological Entrepreneurship gave me a strong background in business analysis and strategic thinking that has helped me throughout my career," he says. Sachs developed an inflatable skateboard game, called the Bootyboard, during his Minor, and eventually pitched the product on CBC's Dragon Den series. The mechanical engineer's business acumen later landed him on the Ottawa Business Journal's 2013 "Forty Under Forty" list, while he was general manager of Urbandale Construction, an Ottawa homebuilder. He's not the only Engineering grad to put his Entrepreneurship Minor to good use. Bruno Morency, for example, founded Context IO, an e-mail application program interface that was eventually purchased by Return Path. Cheryl Tom is the founder and CEO of Vain Pursuits, a data-driven platform for personalized skincare shopping. And soon-to-be grad Jacob Flood was accepted into The Next 36, a nationwide mentorship and development program for some of Canada's highest potential young entrepreneurs. "To this day," Sachs continues, "I maintain an entrepreneurial attitude with every project that I take on, in large part thanks to what I learned in that Minor program."
Each Minor, while interdisciplinary, is anchored in its respective faculty. The aim, says Steve Maguire, Director of the Desautels Faculty of Management's Marcel Desautels Institute for Integrated Management, which was mandated by the Provost to work with partner faculties to develop the new Minors, is "to facilitate a pan-McGill culture of innovation and entrepreneurship by providing a structure and incentives for faculties to create or expand upper-level courses in entrepreneurship that are customized to the needs of their students."
"Entrepreneurship is at its heart interdisciplinary," says Dr. Rosie Goldstein, Vice-Principal (Research and International Relations), "and that's part of what makes these new expanded Minors so exciting. Engaging students from Agricultural and Environmental Sciences, Arts, Engineering, Music and Science through access to these Minors in Entrepreneurship is a wonderful development that reinforces McGill's campus-wide culture of innovation."
The faculty-specific courses allow students to further their knowledge in specific types of entrepreneurship – be it social, technological, music or agribusiness – and can account for up to half of a Minor's 18 credits. The other credits come from courses taken in Desautels, including two brand-new courses that were designed specifically for non-Management students and cover the essentials of seven management disciplines: accounting, finance, information systems, marketing, operations management, organizational behaviour, and strategy. The result is that students will not only learn alongside peers from their own faculty, but will also interact regularly with students from many other faculties in a deliberately diverse cohort.
"Innovation happens when you bring together people with different skill sets, backgrounds and perspectives," says Maguire. "Many of the courses will be highly heterogeneous because they'll be filled with students from all faculties, including Desautels, sitting in the same classroom and working on common projects. Students with technical skills will become connected to students with, say, financial skills or knowledge relevant to solving some social problem, for example – we expect these novel connections will facilitate the conceptualization and development of innovative solutions and new ventures."
Clara Limongi is already getting a taste for that process. For one of this semester's Minor courses, she needed to create a business idea and develop a business plan. She explored the possibility of making nutritious flour using crickets fed on organic waste.
"That project has definitely shown me the required steps to take in order to create a solid business idea," Limongi says. "Entrepreneurs must jump through many hoops before they start establishing their projects. The Minor has definitely proven to me how difficult, time-consuming, and challenging building one's business can be. One has to be highly motivated, perseverant, ambitious, passionate, patient, but most of all confident in one's idea and oneself to be a successful entrepreneur.
"Even if I don't end up building this insect farm in reality," she adds, "the Minor will have definitely taught me how one can start with an idea written on a scratch piece of paper to a sustainable, lasting, successful and beneficial enterprise."