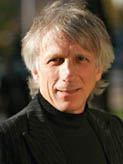 In recent months, McGill has celebrated new recognition of its excellence, with prominent placements in Newsweek's list of the Top 100 Global Universities and the Academic Rankings of World Universities compiled by Shanghai Jiao Tong University—as well as being the only Canadian university in the top 25 of the 2006 Times Higher Education Supplement's World University Rankings. The fact that McGill ranks high among the world's universities is not incidental. Through its research, teaching and service, McGill has an indisputably positive impact on the city, province and country. A major case in point: McGill researchers currently generate about a half billion dollars in funding each year. Our research initiatives employ thousands of people, generating the knowledge so essential for improving the economy and quality of life for people around the globe.
Denis Thérien
McGill's leadership position is the result of planning, continuing to build and evolve areas of strength, and helping to ensure both our competitiveness and optimal contribution to society.
Which brings us to the human brain, the central theme of this issue of Headway. Neuroscience not only makes for fascinating reading, it's a jewel in the crown of McGill research. In the 1930s, when Wilder Penfield founded the Montreal Neurological Institute, the brain was largely unexplored scientific territory. Since then, we have learned much about brain function and dysfunction. Neuroscience is bridging disciplines and forging networks to allow for bold new initiatives, and we are making strides towards treating—and even curing—a number of neurological disorders and diseases. Researchers at McGill and its affiliated hospitals have conducted significant aspects of this important work.
There is palpable excitement and energy among the members of this dynamic group of discoverers, from students to veterans. They are committed to improving the future for humankind, and with ongoing support from both the public and private sectors, they are certain to do just that.
McGill's international recognition feels great—but it's the achievements behind the kudos that are the real cause for celebration.
Denis Thérien
Vice-Principal
(Research and International Relations)