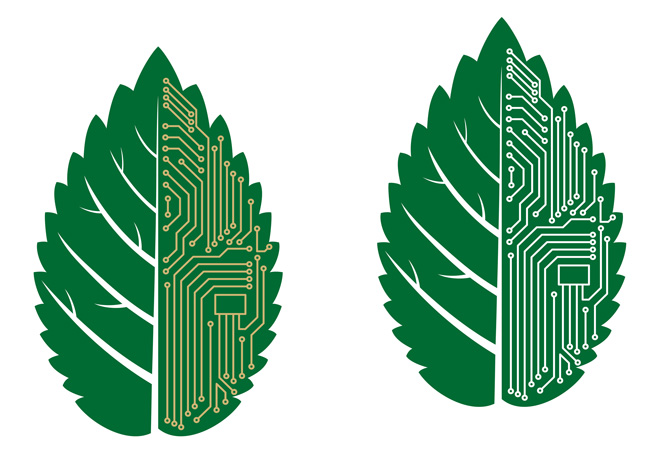 McGill has recently won two significant international awards for the five-year Sustainable Procurement Strategy it began to develop in 2013.
The Green Electronics Council has honoured McGill as a 3-Star EPEAT Purchaser, while the Sustainable Purchasing Leadership Council (SPLC) gave McGill, along with Harvard University and the University of Pennsylvania, an Outstanding Case Study award for its Sustainable Procurement Strategy.
"This is great news!" said Stéphanie Leclerc, McGill's Project Manager for Sustainable Procurement. "Procurement Services, the Office of the CIO, Student Housing and Hospitality Services as well as the McGill Computer Store have all worked together in order to establish minimum standard requirements with EPEAT certifications for University-purchased computers, tablets, television sets and printers."
Selecting electronics with the Electronic Product Environmental Assessment Tool (EPEAT) and related Gold and Silver certifications means McGill is buying electronic equipment with better life cycles. The equipment may contain fewer toxic components, consume less energy during its use, have greater recycled content and be easier to repair, upgrade and recycle. "It just makes sense to select EPEAT Gold and Silver equipment, if you are trying to optimize the overall lifecycle management of your equipment," Leclerc said. "The neat thing with this award is that the Green Electronics Council will help us quantify the real environmental benefits (i.e. reduced emissions, and so on) from our electronic purchasing strategy."
The Sustainable Purchasing Leadership Council recognizes organizations for their efforts in developing and implementing sustainable procurement projects and programs. "We were happy to write up this case study and share our experience with an International community of organizations committed to Sustainable Procurement," Leclerc said. "Writing the case study allowed us to reflect on all the work we accomplished over the last few years and document our comprehensive approach to institutionalizing Sustainable Procurement in a University setting."
Both awards were presented to participants in Washington, D.C., during the week of May 23, but nobody from McGill traveled to get the prizes. The awards will be shipped by mail. "Although it would have been nice to meet with other participants at the ceremonies, flying to Washington and staying there three days to get my picture taken on stage didn't seem like the most sustainable option," Leclerc said. "I will be happy to present the awards to our Sustainable Procurement Core Team during our next meeting and have our group picture taken right here at McGill. We are happy to walk the talk."
You can view McGill's submission here.