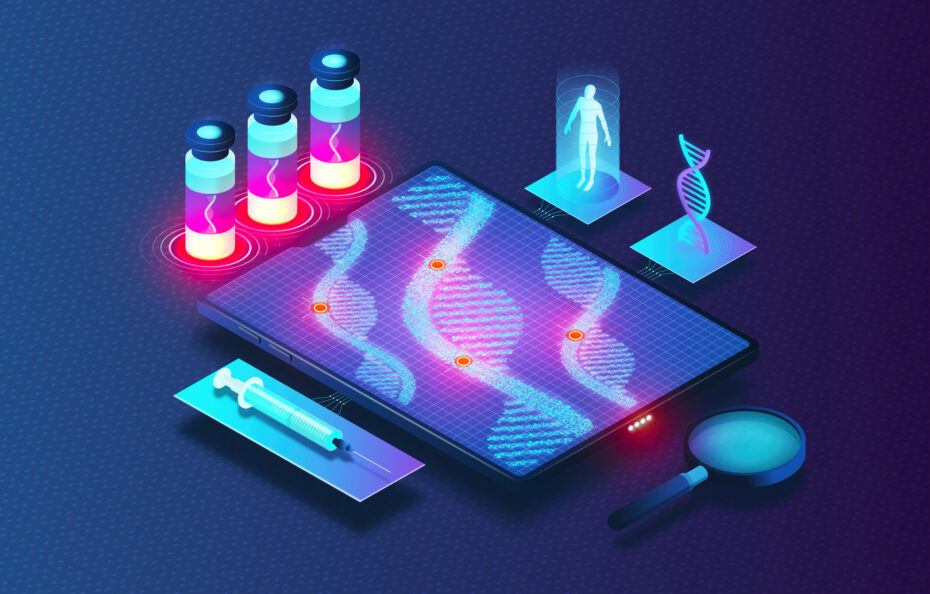 La version française suit.
McGill University has joined Moderna's mRNA Access program, which aims to accelerate innovation and enable new vaccines and medicines for emerging and neglected infectious diseases through collaborative research and preclinical development. McGill is the first university in Canada to join this program as it ramps up its international rollout.
"This partnership is a sign of McGill's strength in core research that changes lives," said Martha Crago, Vice-Principal, Research & Innovation. "We are an acknowledged leader in mRNA, and joining this platform will help us develop vaccines that will protect human health everywhere on the planet."
"Moderna's goal is to create a global community of scientists who leverage our mRNA vaccine technology to develop innovative approaches to address emerging and neglected infectious diseases that pose a risk to public health," said Hamilton Bennett, Senior Director of Vaccine Access and Partnerships, Moderna. "We look forward to working with McGill and our other global partners to prevent future pandemics and help millions of people around the world."
Pathway for effective and safe solutions
The on-going Covid-19 pandemic introduced the world to mRNA vaccine technology, which has quickly become a potent tool in the effort to contain this virus. However, mRNA research has the potential to provide effective vaccines for a panoply of illnesses, including emerging and neglected contagions.
The mRNA Access program offers researchers an inside track to rapidly prototyping and developing vaccine candidates by enabling institutional partners to use Moderna's state-of-the-art antigen design capabilities. Promising candidates can be brought to a clinical trial stage more rapidly, offering a chance to shorten the development path and bring effective and safe solutions to the populations that need them.
Improving global health
Anne Gatignol, a senior investigator in the Department of Medicine and Microbiology & Immunology at the Lady Davis Institute for Medical Research is one of the many McGill researchers who will leverage the new platform. The Gatignol lab has identified conserved elements in HIV RNA. Gatignol and her team intend to use Moderna's mRNA Access platform to design novel HIV vaccine candidates based on HIV structural proteins.
"An effective vaccine against HIV remains a major unmet medical need," said Gatignol. "The mRNA Access platform will allow the McGill community to rapidly develop mRNA vaccines against a wide variety of viral infections affecting low-income countries or the entire world, thereby improving global health."
Treatment for parasitic infections
Another avenue enabled by the platform is the development of mRNA medicines against parasitic infections, such as Cryptosporidiosis – of which a major outbreak occurred in the USA in 1993 – or Schistosomiasis, a water-borne pathogen that affects more than 250 million people and threatens almost 1 billion people worldwide. These and other parasites are the focus of Momar Ndao, a Professor in the Department of Medicine and a Principal Investigator of the Infectious Diseases and Immunity in Global Health Program (MI4), Research Institute of the McGill University Health Centre.
"For example, there is no FDA approved medicine to treat immunocompromised individuals with Cryptosporidiosis," explained Ndao. "But leveraging the mRNA Access platform offers us a chance to eliminate these diseases and save lives at a global scale, all without adverse effects on the body."
This program provides an opportunity for Canadian researchers and talent to accelerate their research in key areas of public health and infectious disease, including the 15 priority pathogens identified by the World Health Organization and the Coalition for Epidemic Preparedness Innovations (CEPI) as being persistent global health threats, but also in other research areas.
_____
McGill rejoint la plateforme ARNm de Moderna pour contrer les grandes menaces sanitaires
McGill est la première université canadienne à adhérer à ce programme visant à mettre plus rapidement à la disposition des populations les vaccins et médicaments issus de la technologie de l'ARNm
L'Université McGill a rejoint le programme mRNA Access de Moderna. L'objet de ce programme : accélérer l'innovation, par la recherche concertée et les études précliniques, en vue de la découverte de vaccins et de médicaments contre les maladies infectieuses émergentes et négligées. McGill est la première université canadienne à adhérer à ce programme, en voie de déploiement dans le monde entier.
« Ce partenariat témoigne du savoir-faire de l'Université McGill en recherche cruciale au service de la vie, souligne Martha Crago, vice-principale (Recherche et innovation). Nous sommes à l'avant-garde dans le domaine de l'ARNm, et l'adhésion à cette plateforme nous permettra de mettre au point des vaccins qui protégeront les populations humaines partout sur la planète. »
« Moderna souhaite réunir des scientifiques du monde entier et mettre à leur disposition sa technologie de l'ARNm pour la recherche de solutions novatrices aux maladies infectieuses émergentes et négligées qui menacent la santé publique », explique Hamilton Bennett, directrice principale, Accès aux vaccins et partenariats, chez Moderna. « Nous sommes heureux de faire équipe avec l'Université McGill et nos autres partenaires pour prévenir les pandémies et venir en aide à des millions de personnes dans le monde. »
La COVID-19 a fait découvrir au monde entier les vaccins à ARNm, vite devenus de formidables outils de lutte contre la propagation du virus. Or, la recherche sur cette technologie pourrait procurer à l'humanité des vaccins efficaces contre de nombreuses affections, dont des maladies infectieuses émergentes et négligées.
En ouvrant à ses partenaires ses installations de pointe pour la conception d'antigènes, Moderna permettra aux chercheurs de concevoir rapidement des prototypes et des vaccins expérimentaux. Ainsi, les candidats prometteurs parviendront plus vite au stade des essais cliniques, et les populations en quête de solutions sûres et efficaces pourront en disposer plus rapidement.
Anne Gatignol, chercheuse principale à l'Institut Lady Davis de recherches médicales et professeure au Département de microbiologie et d'immunologie, compte parmi les nombreux scientifiques de McGill qui se prévaudront de cette nouvelle plateforme. Son laboratoire a mis au jour des éléments conservés dans l'ARN du VIH. Son équipe et elle entendent tirer parti de la plateforme de Moderna pour concevoir des vaccins anti-VIH expérimentaux novateurs à partir des protéines de structure du virus.
« On attend encore impatiemment l'avènement d'un vaccin efficace contre le VIH, fait observer la Pre Gatignol. Grâce au programme mRNA Access, la communauté mcgilloise pourra mettre au point rapidement des vaccins à ARNm contre des infections virales de toutes sortes qui sévissent dans les pays à faible revenu, voire partout dans le monde, et améliorer ainsi la santé des populations. »
Par ailleurs, la plateforme pourra servir à la mise au point d'agents à ARNm contre les infections parasitaires, par exemple la cryptosporidiose – dont les États-Unis ont connu une importante éclosion en 1993 – et la schistosomiase, infection touchant plus de 250 millions de personnes et dont le parasite, transmis par l'eau, menace près d'un milliard de personnes dans le monde. Ces parasites, comme de nombreux autres, font partie des sphères de recherche de Momar Ndao, professeur au Département de médecine et chercheur principal au sein du programme Maladies infectieuses et immunité en santé mondiale (MI4) de l'Institut de recherche du Centre universitaire de santé McGill.
« Par exemple, il n'y a aucun médicament homologué par la FDA pour le traitement des personnes immunodéprimées atteintes de cryptosporidiose, explique le Pr Ndao. La plateforme de Moderna nous offre la possibilité d'éliminer ces maladies et de sauver des vies à l'échelle de la planète, tout ça sans effets indésirables sur l'organisme. »
Grâce à programme, les chercheurs et les scientifiques de talent du Canada pourront faire progresser leurs travaux dans des sphères de première importance en santé publique et en maladies infectieuses, notamment sur 15 agents pathogènes que l'Organisation mondiale de la Santé et la Coalition for Epidemic Preparedness Innovations (CEPI) considèrent comme prioritaires, parce qu'ils font peser sur la planète une menace sanitaire permanente.