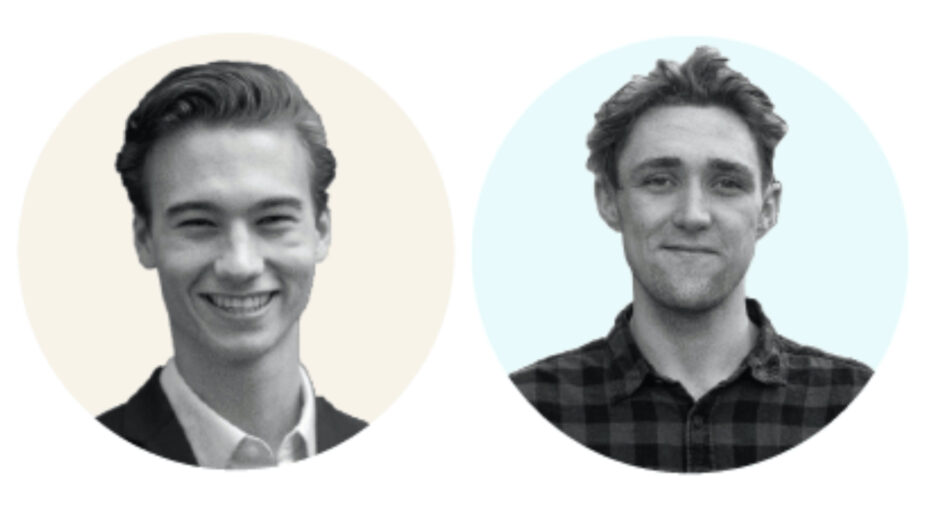 Recently, Corporate Knights selected its Top 30 under 30 sustainability leaders and a pair of McGill students made the cut.
Desautels Faculty of Management undergrad Maxime Lakat, and Tristan Surman, an undergrad in the Faculty of Arts; join a cohort of "sustainability champs" that Corporate Knights says "is sure to inspire and energize you to get involved in building back better from the pandemic."
Nominations for the list opened in June with two requirements: Nominees have to be under age 30 and either work in Canada or be a Canadian working abroad. "We were overwhelmed by an astonishing list of accomplished candidates," says the Corporate Knights announcement.
Lakat is pursuing a BCom, Managing for Sustainability (major), Social Entrepreneurship (minor), African Studies (minor). Surman, pursuing a BA Honours, Political Science and Social Entrepreneurship.
Corporate Knights citation for Maxime Lakat:
Maxime Lakat wants to change the perception business leaders have of youth – and ensure that youth have the tools they need to effect change. "The 2030 agenda is about intergenerational equity, valuing the present and future generations, and youth need to be at the table to achieve that world." Maxime has been advocating for business schools to modernize their curricula to teach students how to harness the $12 trillion in business opportunities that the 2030 UN SDGs represent. As founder and chair of the Canadian Business Youth Council for Sustainable Development and co-president of the Desautels Sustainability Network at McGill University, the 21-year-old co-created the first Montreal Youth Summit on Sustainable Business. Maxime and a coalition of youth organizations have been collaborating with some of the Corporate Knights Best Corporate Citizens in Canada to ensure that youth have an active role in rebuilding Canada's post-COVID economy.
Corporate Knights citation for Tristan Surman:
In today's media landscape, resource-rich media empires disproportionately capture our limited attention, while resource-constrained non-profits struggle to get their messages out. That's why Tristan Surman founded My Media Creative (which provides low-cost or free creative services to non-profits, social enterprises, community organizations and activist groups) with a mission to rebalance society by amplifying underrepresented voices. My Media Creative has run 26 marketing and media campaigns for 22 organizations. Tristan's advice to young people who want to be more critical consumers of media? "Learn to make things," he says. "Whether it's movies or websites or marketing campaigns, once you learn what goes into making media, you will be a much more critical consumer of it. Beyond that, take classes, diversify your content diet and engage with multiple perspectives in person."