Launched as the University marked its bicentennial in 2022, the McGill Third Century (M3C) Postdoctoral program is an expression of two important aspirations for McGill's next century.
First, the fellowships support the recruitment of emerging scholars who identify as members of underrepresented social groups, bringing a diversity of disciplinary expertise and lived experiences with them.
Second, the initiative aims to boost research into some of the most pressing and complex issues that our world will face over the next century: public health and health inequalities, reconciliation with Indigenous peoples and communities, democratic engagement, climate change and sustainability, migration and refugee displacement, income inequality, racial injustice, and food and housing insecurity.
The inaugural recipients of the M3C Postdoctoral Fellowship are Milka Nyariro, Jayne Malenfant and Tanya Matthews. Angela Campbell, Associate Provost (Equity and Academic Policies), who chaired the M3C selection committee, paid tribute to the three researchers for their tenacity and the scope of their work.
"In this inaugural year of the M3C Postdoctoral Fellowship, it has been amazing to meet and work with three outstanding young researchers recruited to the program," Campbell said. "Each has had a unique path to and within higher education. They have persevered to excel academically even in the face of adversity. Milka, Jayne, and Tanya are each pursuing a postdoctoral research program that is ambitious, high-quality, and rich in promise for social advancement."
Meet the McGill Third Century Fellows
Milka Nyariro, Ph.D.
Faculty of Dental Medicine and Oral Health Sciences, and Department of Family Medicine
Milka Nyariro's research focuses on the increasing application of artificial intelligence to improve the efficiency and effectiveness of health and social care. Her work looks at integrating principles of equity, diversity and inclusion (EDI) into the development and implementation of AI technologies in healthcare and oral health, with the aim of addressing risks seen when AI has been applied in other fields.
"The lack of consideration for EDI in the lifecycle of AI technologies in healthcare settings can have adverse effects on the health of marginalized communities and populations," says Nyariro. "Integrating EDI principles and practice will bridge this gap and enhance the efforts towards achieving health equity for all populations."
Jayne Malenfant, Ph.D.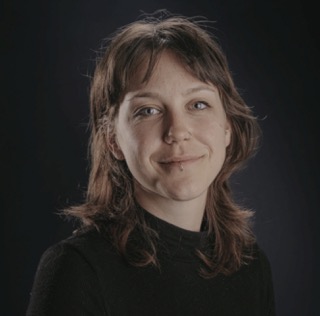 Faculty of Education
Jayne Malenfant's research sits at the intersection of housing and educational rights, with a focus on how communities most impacted by barriers to housing are implicated in activism, advocacy, and changes to policy.
"I'm looking at this within an increasing trend of 'inclusion' of people who have lived experiences of homelessness in housing research and advocacy," Malenfant says. "I'm finding that there have been lots of historical community-led efforts to centre lived experiences of homelessness, but much exclusion within institutional knowledge of housing rights advocacy.
"I'm learning that people with lived experience of homelessness need a lot more training, care, and supports to enter these spaces safely, and that they advocate for a shift from working on behalf of people navigating homelessness to working with impacted communities."
Tanya Matthews, Ph.D.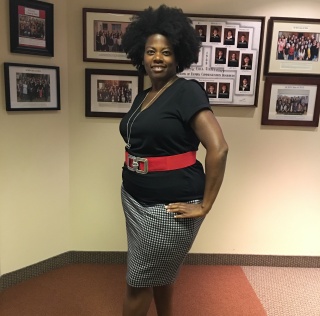 School of Communications Sciences & Disorders
With extensive clinical experience as a speech-language pathologist, including home-based assessment and intervention to support early childhood language development, Tanya Matthews is using her McGill Third Century Fellowship to study oral language and literacy practices used with young children from Black communities, with the goal of improving educational outcomes for children in those communities.
"My research questions are: How do oral language and preliteracy practices used in Black homes differ from those used in mainstream homes? How does the cultural context affect the development of children's oral language?" Matthews explains.
A better understanding of these differences is an essential first step towards increasing educators' cultural sensitivity and developing more effective and more accurate methods for assessing children's language and literacy skills.
Invaluable mentorship and support
Mentorship is a key feature of the McGill Third Century Fellowship. In addition to an academic supervisor, each fellow is supported by a team of two mentors: one a McGill faculty member, the other a person from outside the University selected to match the fellow's goals, interests, experiences, and preferences.
"The M3C program has enriched and widened my research networks and support through its mentorship program, which has connected me to experts in my research focus beyond my core supervisory team," says Nyariro.
Malenfant agrees, expressing particular appreciation for the opportunity to connect with their peers through the M3C fellowship.
"The mentorship aspect of the fellowship has also included important peer mentorship with Tanya and Milka. This has been a unique space to focus on building a strong base for my academic trajectory that would otherwise have been very difficult to find."
Research excellence built on connections to community
The M3C Fellows' work brings them into contact with communities that may have received limited or incomplete attention from academic researchers in the past. Critically, the M3C Fellowship is providing the three scholars with the time and resources needed to build contacts and establish trust, vital for taking their research to the next level.
"Working with families from low-income communities is challenging, as the families have limited time available to participate," Matthews says. "In addition, being involved in research is intimidating for some members of the community.
"The fellowship has provided me with opportunity to establish community contacts to highlight the importance and relevance of my research at the same time instilling trust that will increase community engagement. I have found that community members are open and welcoming and interested in working with me."
In a similar vein, Malenfant says that the fellowship has enhanced their opportunities to make the link between their strengths in building connections with the community and their academic output:
"While I've often focused on community-building in my research, I haven't always had the capacity to balance that with academic and public facing knowledge mobilization in sustained ways. This program has allowed me to undertake important research led by myself and others with lived experience of homelessness, to produce a number of academic articles, presentations, and secure project funding for community organizations that I do research with. This time has been invaluable for me to show up as a researcher in solidarity with those I am working with toward housing justice."
Part of a wider commitment
The McGill Third Century Fellowship program is an example of the University's commitment to principles articulated in a range of institutional plans and priorities, notably:
As noted in the Strategic EDI Plan, McGill "recognizes that excellence in teaching and scholarship requires the convergence and collaboration of individuals of diverse identities, experiences, and ideas. Equally important, McGill values respectful and inclusive learning and work environments, which seek to identify and challenge historic and systemic barriers to full participation in university life and to foster discovery, advancement, and accomplishment, all of which benefit our University and society more broadly."