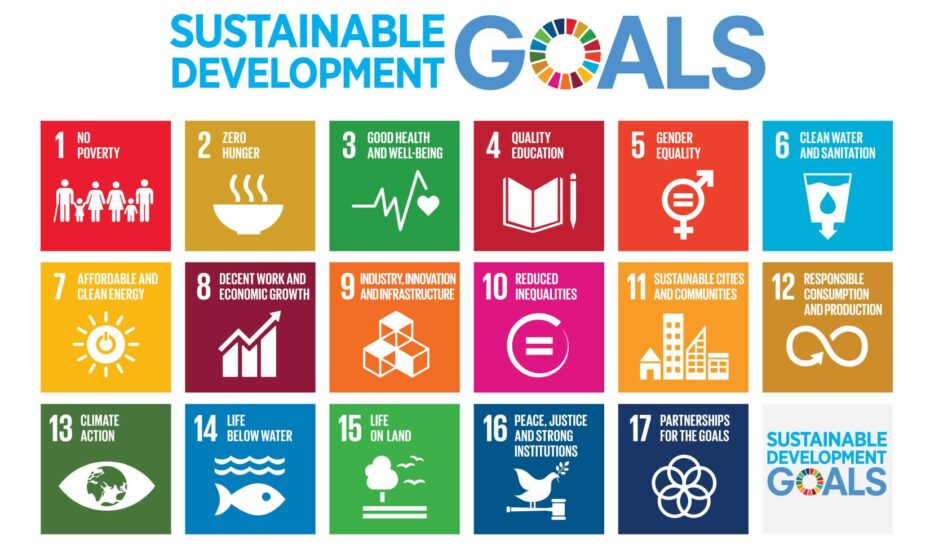 The McGill Sustainable Development Goals (SDG) Student Hub is hosting its first annual McGill SDG Week from Feb. 8-12, part of a global plan of action by the United Nations to provide concrete solutions for the world's sustainability challenges.
The week-long campaign is in support of the UN's 2030 Agenda and the 17 Sustainable Development Goals (SDGs) adopted unanimously by the UN General Assembly.
Geneva Yang, a U2 student in International Development and Psychology and the president-founder of the McGill SDG Student Hub, said that "the goal of this week is to help students learn more about the SDGs and to raise awareness on sustainable development goals and the necessity of having a more sustainable future."
Student hubs supporting the UN initiative have been created at universities around the world. The McGill Student Hub is part of "a diverse and global network of young leaders passionate about and eager to contribute to the SDGs."
Yang is also the SDG campus coordinator at SDSN Youth Canada, the youth wing affiliated with the UN Sustainable Development Solutions Network.
Ways to take action
On December 14, the McGill SDG Student Hub launched a 51-day information campaign on social media to promote awareness of the 17 UN goals and ways to engage with them. Aiming for a more prosperous, inclusive and sustainable future, these objectives target pressing global issues, including poverty and hunger, clean and affordable energy, inequality, sustainable cities, climate change, quality education and gender equality.
"There are three ways mainly for students to take action," said Yang. "One is to volunteer with an NGO [non-governmental organization] related to that SDG. The second is to donate through NGOs, businesses or governmental agencies that help address problems related to SDGs; and the third way is to join a McGill club that is related–[that is] similar to volunteering, but that also builds more of a community."
SDG Week, she noted, was conceived, organized and developed by students.
"We're really happy that McGill recognized the event and helped promote it. I'm working with the McGill Sustainability Systems Initiative and the Office of Sustainability, and both have been really helpful in promoting our events and suggesting speakers."
Harmonized with McGill's priorities
The week's theme also dovetails nicely with McGill University's own sustainability strategy priorities, Yang said, which include achieving carbon neutrality by 2040.
"Number one, I would say, is McGill's research and education priorities. This week certainly fits under this category of educating, raising awareness and helping students and members of the McGill community learn more."
"We have an event [on the last day] on the future of sustainable cities. We're going to discuss important sustainability tips – how to live more sustainably in an urban environment. These can all be applied to our lives and how we live in the McGill community."
No fewer than 10 McGill student associations collaborated on the launch of the inaugural event.
The week-long activities split the 17 goals into five thematic groups:
The primary target audience is McGill students, but SDG Week events are open to all. All times are EST. Get more information on the SDG Week Facebook Page.