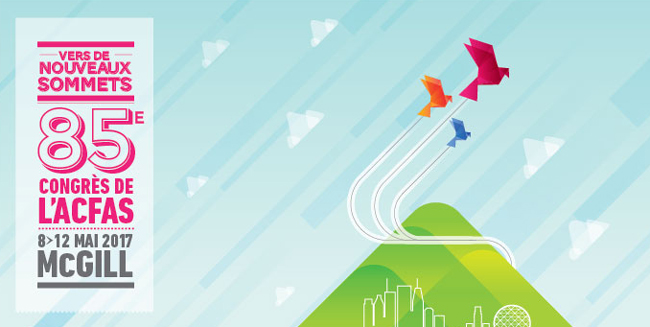 By McGill Reporter Staff
For the third time in its history, the Association francophone pour le savoir (Acfas) Conference, the largest scientific event in the French speaking academic world, is being hosted by McGill (The University also hosted Acfas in 1996 and 2006). The 2017 Conference will run from May 8 to 12.
The Conference will bring together more than 5,000 researchers and student researchers from 40 countries. The program includes 3,400 scientific papers in 213 seminars, in 30 fields of research. All sectors will be represented: health sciences, natural sciences, mathematics and engineering, arts and humanities, social sciences and education. Some 240 McGill staff and students will present their work in a wide cross-section of disciplines.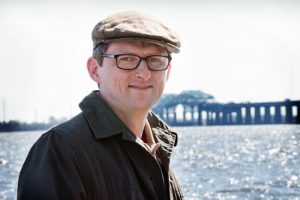 Richard Shearmur of the School of Urban Planning is an enthusiastic participant in Acfas. He has organized two round-table discussions and a public event. The public event (5 à 7), organized in conjunction with l'Union des Municipalités du Québec, brings the 20 finalists of this years' municipal innovation competition to McGill. Twenty kiosks will showcase examples of municipal services' innovations and original solutions to real problems.
Shearmur says Quebec students and faculty are fortunate to be able to work in French.
"Many great and original ideas are common knowledge in the Francophone world and are rediscovered by English speakers only when they are translated. There is a huge advantage to not needing translation, and to understanding a different intellectual tradition," says Shearmur. The tendency for non-French speakers to dismiss research that is written and communicated in French as irrelevant or of low quality is often based on spurious metrics such as impact factors and citations. While it is true that fewer people will read and engage with work in French, this should not be confused with French-language research being of less interest or value."
Céline Le Bourdais, Chair of theDepartment of Sociology  and Canada Research Chair in Social Statistics and Family Change, has co-organized a colloquium entitled "Le partage des rôles dans la famille: une transition inachevée" about the distribution of labour in families.
Le Bourdais invites all her colleagues on campus to attend Acfas. "Professors, researchers, students are all invited to drop in to this important conference, especially to take in the publishers' and partners' kiosks in the entrance hall of the Leacock Building," she says. "There are also excellent public events in the Redpath Hall, including a broadcast of one of Canada's most important science programs  « Les années lumières » at l'Espace Radio-Canada. It will be great meeting place and a great spot for the afternoon apéro."
Suzanne Fortier, the University's first francophone principal, says "The Acfas Conference fosters interdisciplinary innovation and offers both professors and graduate students an ideal platform to present their latest discoveries. McGill is proud to welcome attendees. It is a great honour for us to help them discover our city – recently named the best student city in the world – and the long tradition of innovation so cherished by McGill."