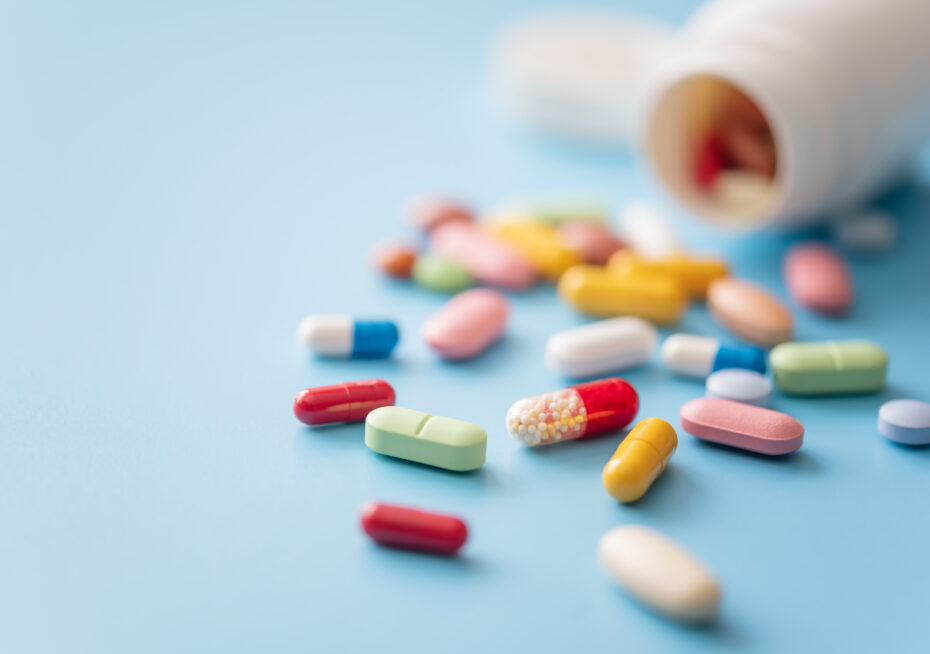 Polypharmacy – taking five or more medications on a regular basis – is an issue that affects up to 75 percent of seniors in Quebec. Taking multiple medications increases the risk of side effects and negative interactions between drugs – and, in older populations, that translates into an increased risk of falls, fractures, hospitalization and premature death.
But discontinuing medications that are harmful or no longer necessary, or reducing the dose of others where possible – a process known as deprescribing – can be a thorny problem for healthcare providers, who need to have a comprehensive overview of a patient's history and health conditions to make adjustments safely.
"Physicians usually have access to a variety of tools to deprescribe. But they're all paper-based and none of them are exhaustive," explains Émilie Bortolussi-Courval, a nurse clinician and doctoral student at McGill whose studies focus on deprescribing in special populations, including older adults living in long-term care homes.
"In an average 12-minute consult, it can become very ineffective for a physician with four or five deprescribing tools in front of them, which generally require some level of manual data entry to input the patient's healthcare data, medicines and so on."
A multi-talented team with an ambitious plan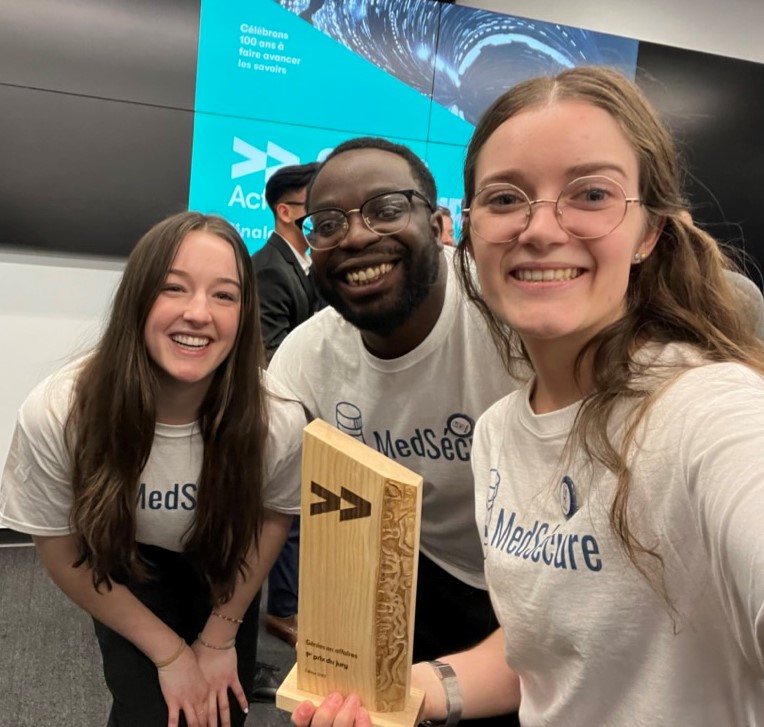 Bortolussi-Courval is part of a team tackling this problem with a project to integrate a deprescribing application called MedSécure into electronic medical record (EMR) systems throughout the province of Quebec. Their goal extends to all points in the healthcare system where medications are prescribed or dispensed, including hospitals, medical clinics, pharmacies and aged care homes, and to integrating MedSécure into the array of different EMRs used in these settings.
"Our goal is for MedSécure to be integrated into existing EMRs in such a way that a patient's data can be extracted from the EMR, input into the MedSécure portal, and a report generated for the physician in one click," Bortolussi-Courval says.
"We're going anywhere electronic medical records are. Whether it's Medesync, Ofys, Omnimed – these systems are everywhere. It's important to attack the problem from all angles – deprescribing has to be there every step of the way because the minute there's one area where we didn't manage to place a soldier, the whole premise of deprescribing falls apart."
In March this year, the team – which includes Gregory Gooding, a master's student in digital health innovation at McGill, and Bortolussi-Courval's sister Sara, an undergraduate in biomedical engineering at the University of British Columbia – won first place in Acfas's Génies en affaires competition, earning $30,000 in advisory services and a business grant. The project has also drawn the attention of Quebec's Ministry of Health and Social Services, which has offered support through their Innovation Office.
McGill ingenuity behind award-winning one-click solution
MedSécure was originally developed under the name MedSafer by Dr. Emily McDonald and Dr. Todd C. Lee, both physicians and professors in the Faculty of Medicine and Health Sciences at McGill. The system compiles data from existing records to generate a report that takes into account a patient's history and present condition to make recommendations on withdrawing or reducing medications.
Bortolussi-Courval, whose work translating the MedSafer system from English into French was a key step in the development of MedSécure, is "immensely proud" of her team's success in the Génies en affaires competition. She is particularly pleased that she has been able to connect her clinical and academic expertise on deprescribing with a widespread need in Quebec.
"I think we can do great things for this province, working with universities, working with research, academia, and partnerships with industry to really improve the lives of people in this province. I'm very proud to be a Quebecer, and I'm very proud to be Francophone, and I'm just so glad that I got to share that with two other French-speaking students. It's truly an honour for us this to win this prize."