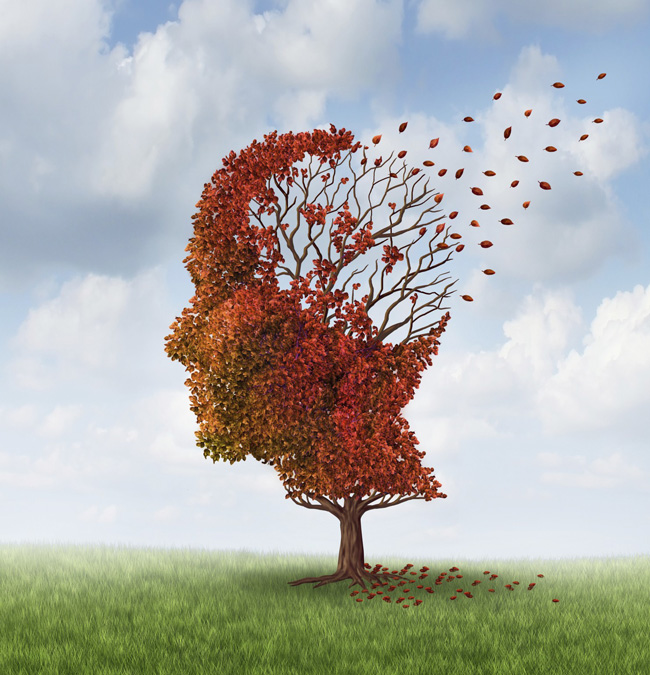 By Meaghan Thurston
The Weston Brain Institute awards over $30 million nationally for high-risk, high-reward translational research projects to help speed up the development of treatments for neurodegenerative diseases of aging.
Dr. Pedro Rosa-Neto, Dr. Marta Kaminska and Dr. John Breitner have each received funding promises of up to $1.7 million from the Weston Brain Institute to fight the brain diseases of aging through research. In addition, Dr. Mallar Chakravarty received seed funding of two, $200,000 grants and Dr. Howard Chertkow received a $200,000 grant for research on Alzheimer's disease (AD). Dr. Rosa-Neto received an additional grant from the Weston Institute totalling $1.5M in October 2016.
The Weston Brain Institute is Canada's largest privately funded national initiative aimed at accelerating breakthrough discoveries for the treatment of neurodegenerative diseases of aging, including Alzheimer's, Parkinson's and frontotemporal dementia.
"This funding announcement is great news for those suffering from neurodegenerative diseases of aging," said Dr. Rosie Goldstein, Vice-Principal (Research and Innovation). "We are grateful to the Weston Brain Institute for their support of these promising and important clinical trials, and for recognizing McGill as a global hub for brain research."
Dr. Pedro Rosa-Neto directs the Translational Neuroimaging Laboratory (TNL), a multi-site facility, which is shared between the Douglas Institute, the McGill Research Centre for Studies in Aging (MCSA) and the Montreal Neurological Institute (MNI). This cross intuitional lab is the first of its kind in Quebec.
The Weston funding is supporting trials of a novel AD treatment in humans and the study of the efficacy of a new class of drug developed by National Research Council of Canada (NRC) that can efficiently crosses the blood brain barrier and promote amyloid clearance in early Alzheimer's disease patients.
"The Weston Brain Institute is seriously committed to supporting ground-breaking research in neurodegeneration in Canada," said Dr. Rosa-Neto. "My research in inflammatory pathways underlying AD wouldn't be possible to conduct without their incredible support and vision."
In her research, Dr. Marta Kaminska (Assistant Professor, Department of Medicine/ RI-MUHC) focuses on respiratory issues, particularly sleep-related breathing disorders, in neurological diseases such as Parkinson's disease (PD). With the funding from the Weston Institute, she will be examining the effects of long-acting levodopa (a chemical precursor of dopamine and a standard PD treatment) on obstructive sleep apnea in PD patients in a pilot proof-of-concept trial.
"Sleep problems are a major component of Parkinson's disease and greatly impact cognitive function and quality of life," said Dr. Kaminska. "With this study, we hope to improve the sleep quality of PD patients, and in the future we would love to explore the application of this research in other populations suffering from sleep apnea."
Dr. John Breitner has devoted his career to investigating factors that modify an individual's risk of developing AD and has been doing so at McGill since 2010 under the umbrella of a large McGill-sponsored initiative, the Centre for Studies on Prevention of Alzheimer's Disease (StoP-AD) located at the Douglas Hospital Research Centre. The StoP-AD Centre unites investigators in the study of different biomarkers thought to increase the risk of Alzheimer's disease.
With this funding boost, he will lead a placebo-controlled randomized phase 2a trial to test whether probucol, a retired cholesterol-lowering drug, may decrease a person's risk of AD by increasing availability of apolipoprotein E (ApoE), a major cholesterol carrier. Genetic variation in ApoE is among the strongest known determinants for risk of AD
"In addition to providing us with money to pursue this important research, the Institute has been generous with their time and extremely collaborative with our work to prevent this horrible disease, "said Dr. Breitner.
Drs. Mallar Chakravarty (Assistant Professor, Department of Psychiatry/Douglas Institute) and Howard Chertkow (Associate Professor, Department of Neurology and Neurosurgery/ Lady Davis Institute for Medical Research), are each the beneficiaries of the Rapid Response Program (up to $200,000), which provides seed funding for novel projects deemed to explore high-risk, high-reward ideas and catalyze future projects.
A full listing of funded projects is available on the Weston Institute website