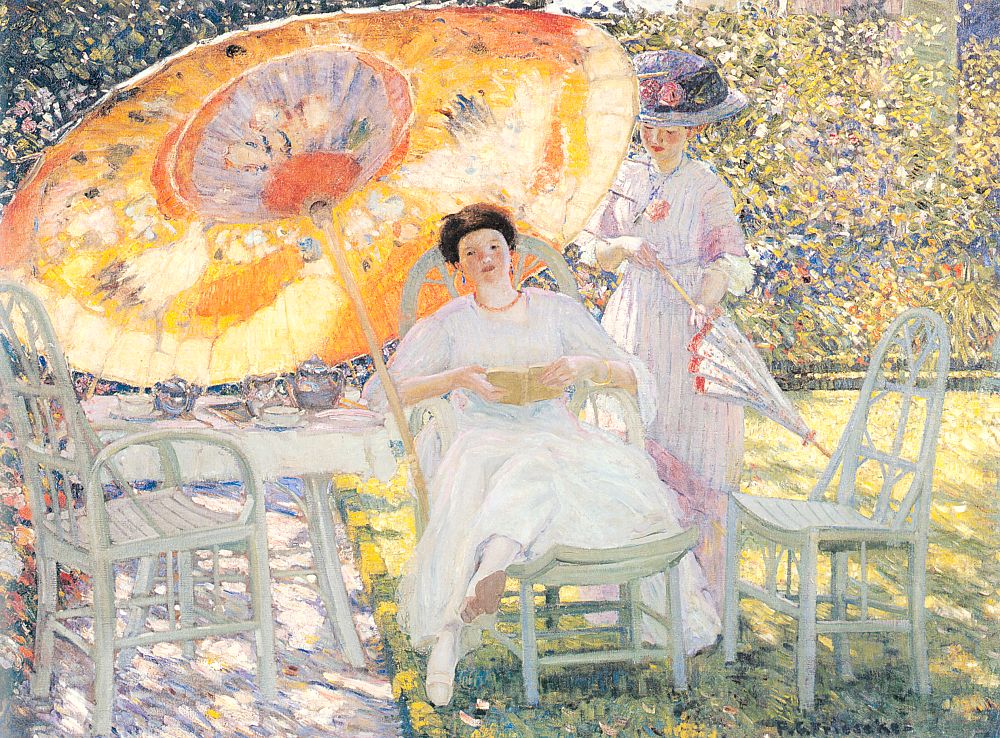 As with so many things we regularly enjoyed, the summer edition of McGill Reads had been shelved (ha ha) for the past two years. We felt as though people had other, more pressing concerns.
But now seems like a good time to relaunch our summer list. While many of the same concerns still occupy our thoughts, we're also re-establishing the balance in our lives and re-awakening those small parts of ourselves that have laid dormant over the past weeks, months and years.
The list below is our little stutter-step toward normalcy, our small effort to reassemble the McGill Reads community – the diehard regulars, the occasional contributors, the first-timers, and those people who just like to peruse the offerings in search of a great book to curl up with.
Yeah, we got the band back together.
And so, here it is. McGill Reads, Summer 2022 Edition – a large and wonderfully unwieldy collection of reviews, opinions, asides and the occasional glimpse into the personalities of the people who breathe life into this endeavour. As always, it was an absolute joy to compile.
*****
We kick off the festivities with Chris Buddle, a McGill Reads stalwart who speaks for many of us when he says "Summer reading is really the best."
"I thought I would share a couple of titles I have already read (one while on a beach in Nova Scotia), and two that I am planning to read," writes the Associate Provost (Teaching and Academic Programs).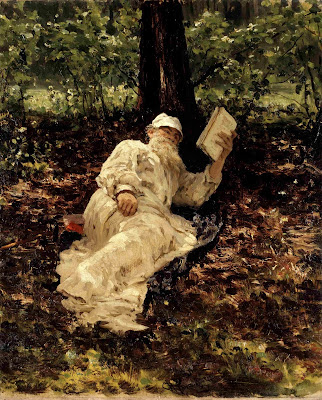 "In the non-fiction realm, my early-July-vacation-beach-book was John James Audubon: The Making of an American, by Richard Rhodes," says Buddle. "My dad recommended this one to me because we have a shared love of nature and especially birds. It's a very dense and well researched biography of JJ Audubon, whose paintings of birds (done in the early 1800s) transformed natural history. The book is so interesting, and connects to history, science, and art. It was also timely as I visited McGill's Rare Book collection in mid-July and saw some of the plates from Audubon's Birds of America (incredibly, McGill has in its Blacker-Wood collection a complete set of this rare and incredible "book"; I put book in quotation because his life-size paintings of birds are done on 3 x 4 feet sheets so it is a truly giant book, and it contains over 400 paintings. It is magical).
"Staying with the ornithological theme, I plan to read A Most Remarkable Creature: the hidden life and epic journey of the world's smartest birds of prey, by Jonathan Meiburg. It is a natural history book about a group of birds called caracaras, which are truly amazing animals. I anticipate this book will reveal stories that will amaze and inspire, and remind me again why our planet's biodiversity is so special," says Buddle.
"In the fiction realm, I recently finished Cloud Cuckoo Land, by Anthony Doerr. He's the author of All the Light we Cannot See, which I really enjoyed," he says. "Cloud Cuckoo Land is really difficult to explain, but it's a sweeping story of several fascinating characters spanning several different eras (including on in the future). The story centres on the translation of an ancient Greek play, and bounces around to different characters in a way that is little unsettling, yet it all hangs together. I devoured the book, and loved it.
"I've just started Klara and the Sun, by Kazuo Ishiguro, loaned to me by a colleague. It comes highly recommended is (so far!) very interesting, and is about "Artificial Friends" (humanoid robots) and their relationship with humans and the human world, and about their relationship with the life-giving power of the sun."
*****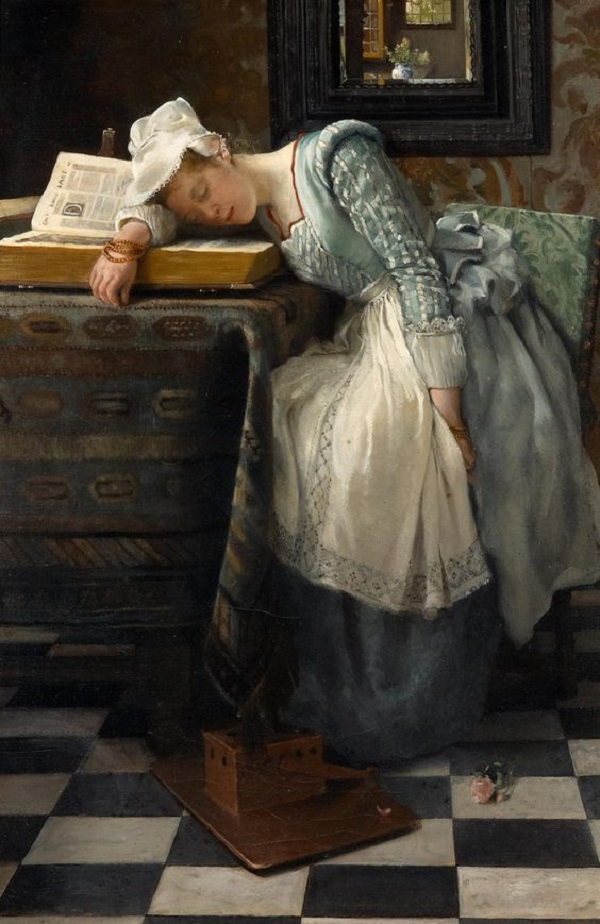 "I always love The Reporter's summer reading lists, so I thought I would contribute some books that I've already read and enjoyed this summer," writes Katherine Gombay, Senior Communications Officer, Media Relations Office.
"I've just finished Go, Went, Gone by Jenny Erpenbeck, which is about a newly-retired classics professor in Berlin who gets to know a group of African refugees. As the narrator interviews them one-by-one, the refugees move from being a group of foreigners to being people, each with their own personality, and their own desperate and terrible story. As the interviews progress, and his interactions with the refugees deepen, the narrator's flaws and limitations become increasingly obvious and uncomfortably familiar," she writes.
"I loved the fact that the author, who has directed opera, also sometimes weaves in lyrics from Bach cantatas as a counterpoint to what characters in the book are saying in simple, muted language. It's very clever and quietly moving writing."
Gombay as recommends The Man Who Died Twice, by Richard Osman, calling it "a pretty funny murder novel with some great characters, mainly in their 70s and living in a retirement village in Kent. Elizabeth, a former MI5 agent, is calm and calculating and knows what it's like to kill a few people on the way. The main bad guy is a banker and go-between for American Mafiosi and Afghan drug lords, and the murders don't make much sense but the interplay between the various characters is a lot of fun."
Gombay has also tossed the following books on her summer-fall-winter pile:
*****
Robert Leckey, Dean of the Faculty of Law and longtime supporter of McGill Reads, has a trio of books lined up this summer:
Disorientation, by Elaine Hsieh Chou
The Strangers, by Katherena Vermette
The Promise, by Damon Galgut
*****
Many contributors to McGill Reads are repeat customers, so it is always wonderful to welcome first-timers! So, we give a great, big, McGill Reads huzzah to Valeria Lima, Manager Technical Design, Design Services, Facilities Management and Ancillary Services, who sends us this stellar list:
The Shadow of the Wind, by Carlos Ruiz Zafón. "I just finished this book and I highly recommend it. An absolute page-turner."
The Boy Who Followed His Father into Auschwitz, a true story by Jeremy Dronfield. "I thoroughly enjoy reading nonfiction books."
Why We Sleep, by Matthew Walker. "We all know that neglecting our sleep is not a good thing, but this book tells us why we shouldn't."
The Handmaid's Tale, by Margaret Atwood. "With everything that's going on in the world right now, it seems this book becomes an essential reading."
*****
Speaking of McGill Reads veterans, Sean and Janice Goldfarb are long-time contributors to our humble list. The mother-son duo rarely miss a call for submissions to our humble list.
Sean, a Master's student in Cell Biology, is currently reading the following books:
After Dark, by Haruki Murakami. "Sent to me by a pen pal (he is her favourite author), I haven't finished it yet, but his writing style is mesmerizing. In part, it's an analysis of the world past midnight. Showcasing its beauty and mystery, as well as the more sinister aspects of the deep night."
The History of Tom Jones, a Foundling, by Henry Fielding. An interesting humorous book written in 1749. Amazing to read something so old and still get a sense of their humanity. It's about the life and times of a "foundling" (illegitimate child) named Tom Jones. For 1749, it was pretty racy stuff!
Janice, a M.Sc. Physiology, is currently reading:
Escape from Alcatraz, by J. Campbell Bruce. "A historical account of the island and origins of the prison and, of course, the escape."
Where the Crawdads Sing, by Delia Owens. Excellent first book from author which brings you along a very different "world" of an emotionally affected woman. A book you can't put down.
Both Sean and Janice are reading or planning on reading the following books:
The Twilight World, by Werner Herzog. "An interesting true read about a Japanese soldier and his very small unit who mistakenly continued fighting on an isolated island in The Philippines for 29 years after the end of WWII. As tragic as that was, it provides a compelling story and is great food-for-thought about how we humans explain our own lives and give them meaning."
The Asian Saga, a series of historical fiction books by James Clavell (who also wrote the screenplays for The Great Escape and To Sir, with Love). "Highly influential in their time and very well researched, this is an interesting series written between 1962-1993. They are generally about the meeting and clashing of the East and West. The books, in order of publication are:
"His books are fascinating in how they are a very good attempt to present the then-relatively-unknown Eastern world for the Western imagination in a remarkably balanced and nuanced manner."
*****
Liliana Cetola, Administrative Assistant, Neuroimmunology, The Neuro, recommends Pirandello's One-Act Plays, Translated by William Murray. "I read it some time ago but Pirandello is one of my favorite Italian authors," says Cetola.
*****
"Here's my contribution. Hope it's not too much purple-prose," writes McGill Reads regular Bruna Salhany, Accreditation & Education QI Administrator – Postgraduate Medical Education. "Thanks for always including me."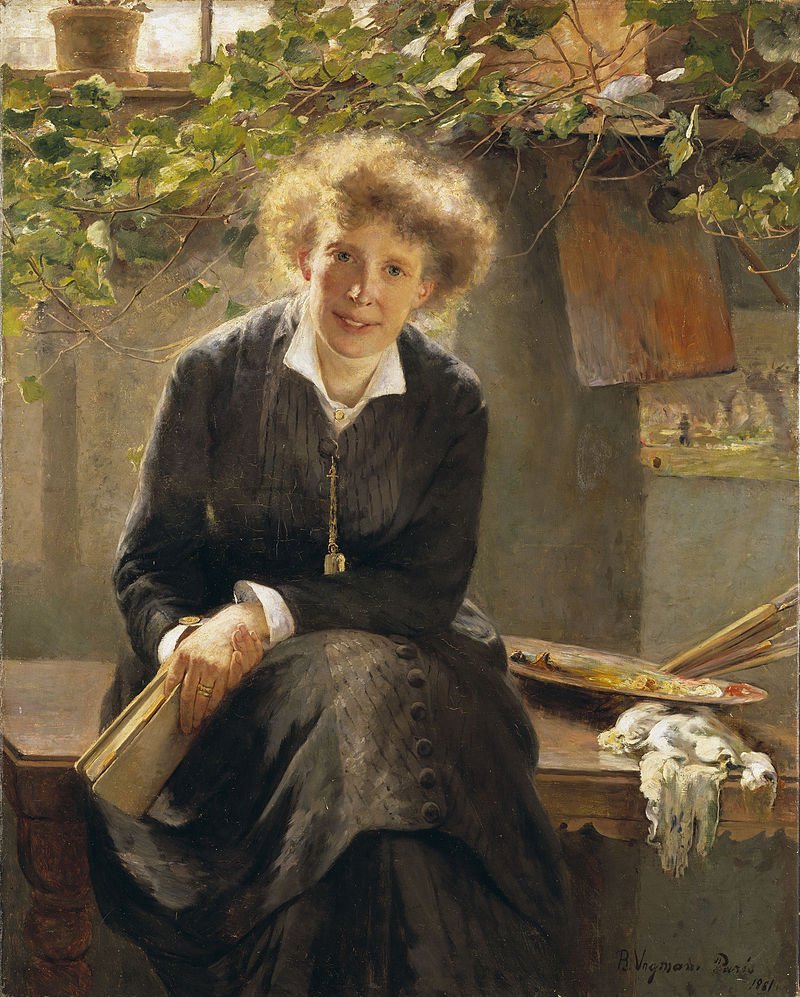 "Magical realism by Mexican and other Latinx authors are in my small bookcase – real and digital – for Summer 2022. Gabriel Garcia Marquez and Isabel Allende laid the foundation to this literary theme, and I'll be picking up the tomes composed by their descendants:"
Like Water for Chocolate, by Laura Esquivel, "part novel, part cookbook"
Gods of Jade and Shadow, by Silvia Moreno-Garcia
The Inheritance of Orquídea Divina, by Zoraida Córdova.
"All three speak of and to the magic and chaos that we spin in our lives, borne out of decisions made from the heart and which move us into the fullness of our being," writes Salhany.
"So that's it: just three books none of which are academic. They'll more than fulfill a desire to delve into the fantastical, to subvert the reality of the past 2.5 years which made us straddle this world and that beyond the veil. To escape from the tangible into the ephemeral. To escape from the annual sinking into the heavy humidity that wraps itself around you every Quebec summer. To be at ease with the unknown so that we can marvel at it when it is brought to light, much like when the Webb Telescopes showed us the expanse of dancing galaxies, and cosmic cliffs, and stellar nurseries.
"There is magic in this very real world, and the books I've chose to read of the next couple of months will help me apprehend it even more than before."
*****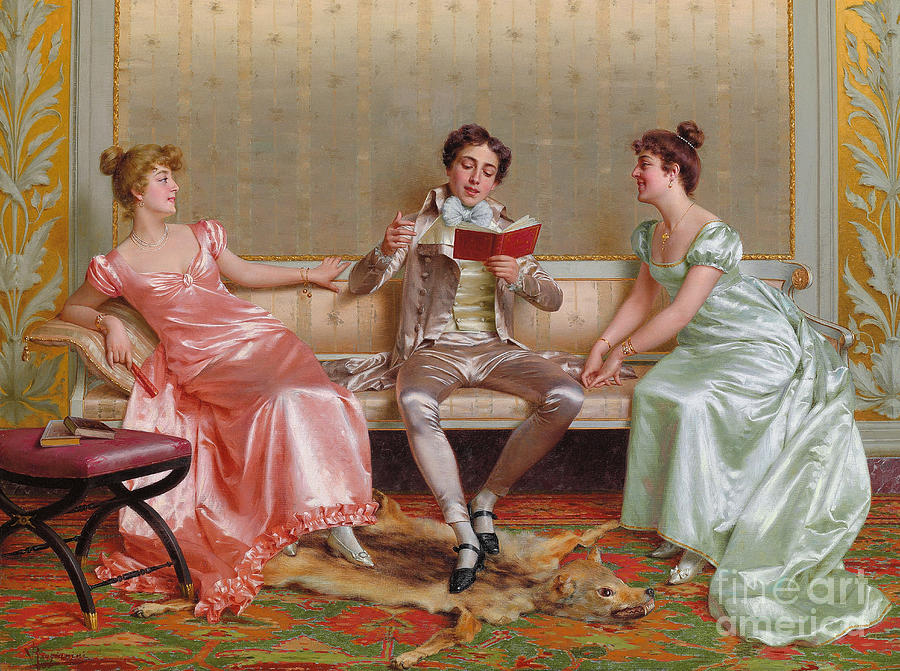 "As always, I have a very long list of books ahead of me and unrealistic ambitions for what I will read in the coming months," writes Jim Nicell, Dean of the Faculty of Engineering, and a pillar of McGill Reads. "Here are the books that are on my list, having just started reading the first of these.
"First up is Cuba: An American History, by Ada Ferrer which recently won a Pulitzer Prize for History," he says.
"Following that, I will be diving into George III: The Life and Reign of Britain's Most Misunderstood Monarch, by Andrew Roberts," says Nicell. "I am quite excited to read this book because I have long felt that this king's portrayal was cartoonish. This usually means that the person is much more interesting than we know.
"And, finally (though, not really, because I plan to read many more books before summer's end), I plan to read Watergate: A New History, by Garrett M. Graff," he says. "I expect the latter book might be a bit depressing but, given all that is happening in the USA right now, the timing seems right."
*****
Patricia Dobkin, an Associate Professor in the Department of Medicine and the McGill Programs in Whole Person Care recommends Intimacies, by Katie Kitamura.
"The author takes the reader behind the scenes of simultaneous translation at the Hague International court where she is exposed to horror in the form of witness testimony of genocide and the web of evil by the perpetuator. Moreover, her inner thoughts reveal her sense of being a person without real roots," says Dobkin.
"Another book by Kitamura, A Separation, is also well written. It explores emotions underlying a failed marriage with a surprising ending."
*****
"My summer reading list is full of different kinds of books," writes Steven Spodek, Development Officer, McGill Library. "I recently finished reading yet another Donna Leon mystery entitled The Golden Egg. I started reading her Inspector Brunetti series just before Leon gave a talk for the McGill Library in March 2020.
"I want to read more of Peter Robinson's Allan Banks mystery series. Not long ago, I completed his latest Not Dark Yet," writes Spodek.
He also plans on reading A Man Called Ove, by Frederick Backman and White Lies: The Double Life Of Walter F. White and America's Darkest Secret, by A. J. Baime.
"In 1930, Walter White took over as executive secretary of the NAACP. When the Daughters of the American Revolution barred the black opera singer Marian Anderson from singing at Constitution Hall, White had an inspiration that transcended the whole debate: a free, outdoor concert on the Lincoln Memorial steps," says Spodek.
"Finally, I want to read Ariela Freedman's book, called Léa. It's about Léa Roback, the activist and feminist pacifist. Throughout her life, Roback (1903-2000) fought for the rights of women, peace, social justice, and universal access to education. In the 1930s, she became a trade union activist with workers in various industries in the Montreal area."
*****
Emily Love knows the way to an editor's heart – with praise, of course!
"I love your McGill Reads column," says Love, Manager, International Student Development & Communications. "After the December list, I purchased/started reading Driven: The Secret Lives of Taxi Drivers, by Marcello Di Cintio."
She lists the following as Books I loved in the first half of 2022:
"Plus, I love celebrity (perhaps gossipy/trashy) memoirs:"
"Looking forward to seeing what others are reading!"
*****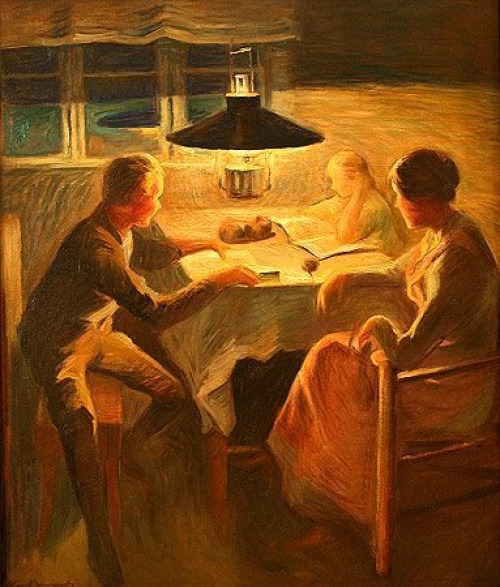 "My reading list for the summer is inspired by perspective shifts caused by being a parent of young children (and some of the existential questions that arise during this eventful period)," writes Andrea Di Stefano, Manager, Registration, Programs, and Degree Evaluation Enrolment Services.
"Rest, Play, Grow: Making Sense of Preschoolers (or Anyone Who Acts Like One), by Deborah MacNamara, discusses child development to help parents and caretakers better understand and connect with toddlers, preschoolers, and kindergarteners. It emphasizes the role that parents play in their children's development and how to identify opportunities for learning and deepening the relationship," says Di Stefano. "My wife started listening to the book on audio and brought it up during discussions about own kids, so we've decided to continue listening together!
"One of the spiritual books I'm most excited to pick up this summer will be a reread: Prince of the House of David, by J.H. Ingraham," says Di Stefano. It portrays events in Jerusalem during the time of Jesus in the form of a collection of letters sent by a young woman to her father in Alexandria. During my first read, the letters gave me the distinct feeling of living in that time and sharing the excitement of those events, and I'm looking forward to diving in again.
"Last on my list is Henry David Thoreau's Civil Disobedience. This book has been on my list a long while, and I finally feel like it's time to pick it up!"
*****
Lois Manton, a McGill retiree, says her favourite way to read is to pair two very different books on a related theme.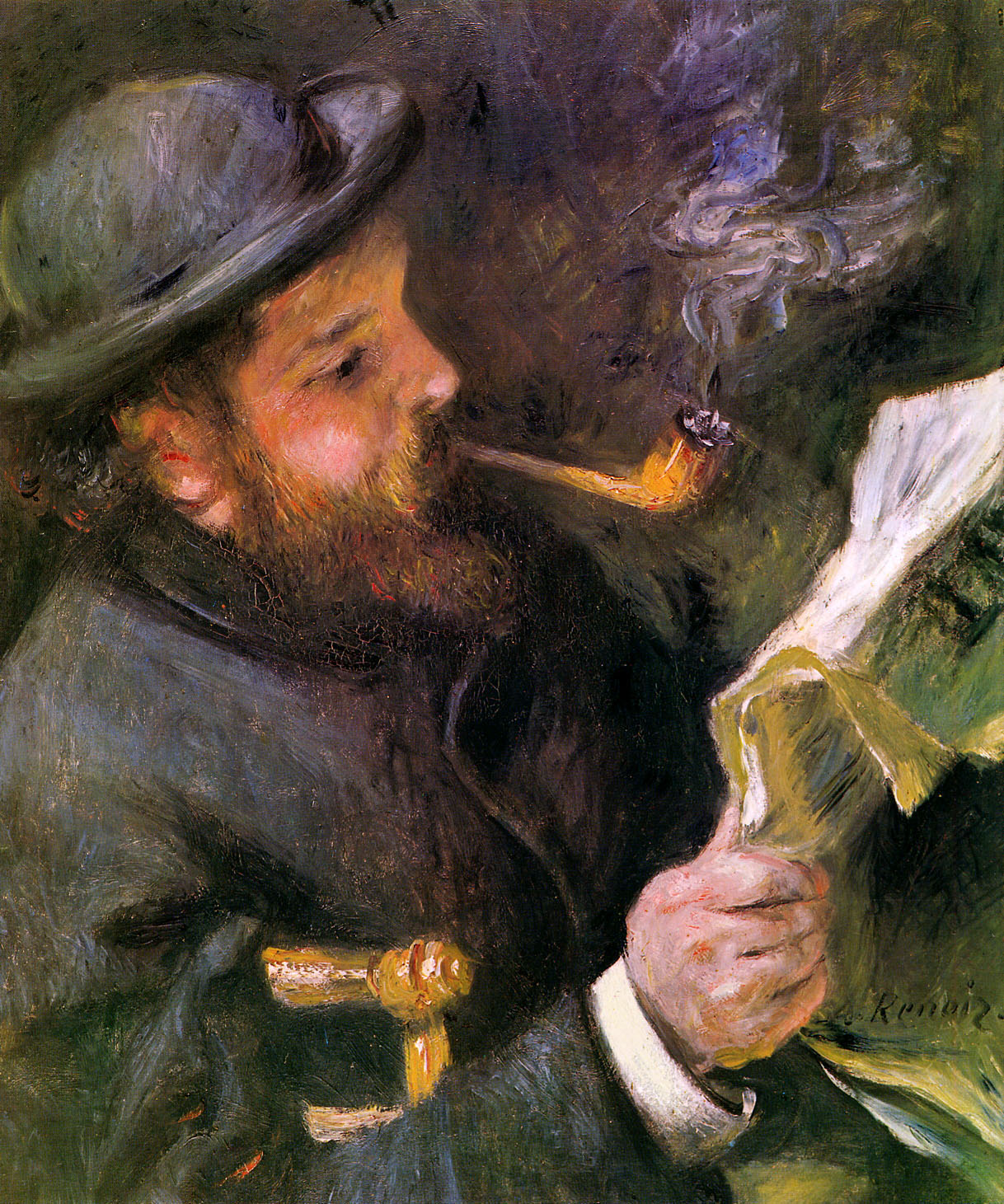 "Last year I enjoyed Thomas and Tomson. Justice Thomas Berger died in April 2021. A most remarkable man, he wrote Northern Frontier Northern Homeland, The Report of the Mackenzie Valley Pipeline Inquiry in 1977," she writes. "It examined the potential effects of the pipeline on the Dene population. It is downloadable and also available in print. Who could imagine that a 44-year old government report could be so totally absorbing!
"Also in 2021, Tomson Highway's beautiful and gentle memoir Permanent Astonishment was released," says Manton. "His early years in northern Manitoba was a mix of both Cree and Dene cultural influences, Highway himself being Cree. These two publications made a most complementary pairing."
"My 2022 summer paired reading looks to be equally compelling," says Manton. "Empireland: How Imperialism Has Shaped Modern Britain, a history by Sathnam Sanghera, was published in 2021. How serendipitous was it that the 2021 Nobel Prize for Literature was awarded to Abdulrazak Gurnah, allowing me to discover his 2011 book, The Last Gift, a story about an East African immigrant to Britain. Sanghera is the son of Punjabi parents; Gurnah was born in Zanzibar. Both authors live in England. Can't wait to get started with this pair."
*****
Gabrielle Collu, Senior Director, Government Relations, sent a long list of some of her favourite books. "I have read and reread them all, and plan to read them again," writes Collu.
*****
"As always there are too many books on my summer TBR list but this is a problem I'm happy to have," writes Jan Bottomer, Music and Arts Career Advisor, Career Planning Service.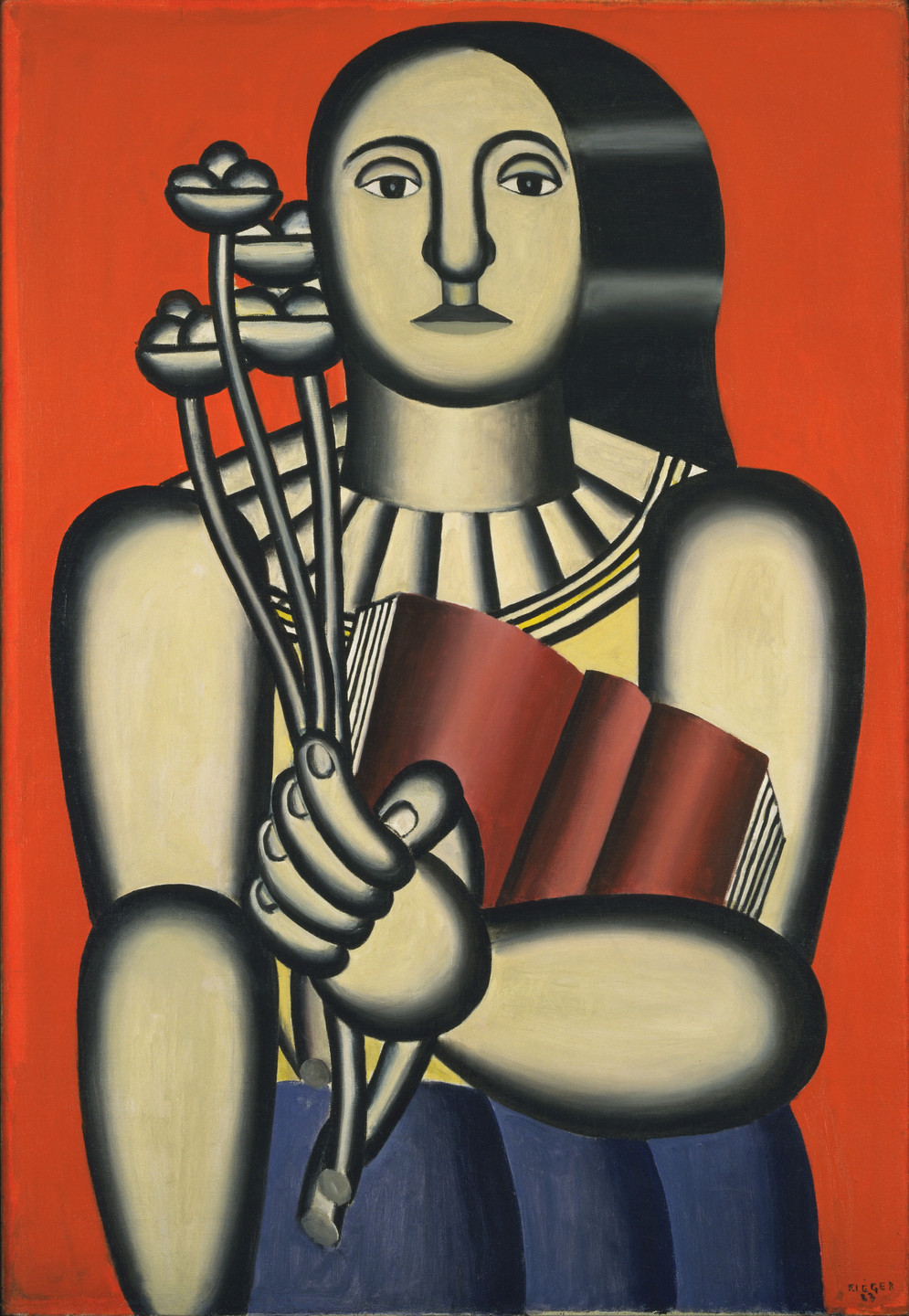 "Emily St. John Mandel is one of my favourite contemporary authors and I'm currently half-way through her latest, Sea of Tranquility. It's beautiful and immersive and I can't wait to see how she weaves the different strands of the story together," says Bottomer. "On the recommendation of several friends I also plan to read When We Lost Our Heads, the story of an intense friendship between two women in Victorian era Montreal by local author Heather O'Neill."
Bottomer's reading list has been inspired in part by a recent trip abroad. "In mid-June I spent time in Berlin for a wonderful International Staff Training Week and I've been enjoying books set in and around the city," she says. "Thomas Harding's The House by the Lake is a solid overview of 20th century German history told through the ups and downs of the residents of a summer house on the shores of Groß Glienicker See, just meters from the eventual Berlin wall. Next up, Shaena Lambert's Petra, inspired by the original Green Party leader and activist in 1980's Germany, and a reread of John le Carré's classic The Spy Who Came in from the Cold.
"Professionally, I'll be reading The Squiggly Career: Ditch the Ladder, Discover Opportunity, Design Your Career, by Helen Tupper and Sarah Ellis in preparation for our first CaPS advising team summer bookclub meeting later this month," says Bottomer.
"Last but definitely not least, I need to finish rereading the final installment of Harry Potter (The Deathly Hallows) so I can catch up to my 10-year-old son and get started on the Percy Jackson and the Olympians series with him.
*****
Chantay Alexander, an English Lit student going into her final year sent the following list of books that she has enjoyed recently:
*****
Giorgia Sulis recommends a trio of books for readers.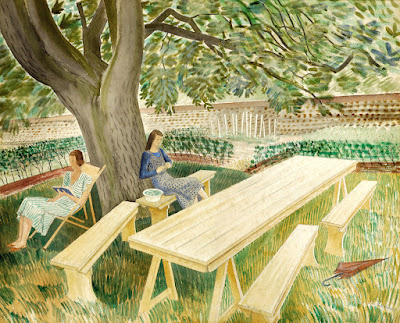 "For those who love Isabel Allende's novels, her latest work, Violeta (published in February 2022), will not disappoint expectations," says Sulis, a Postdoctoral Researcher in the Department of Epidemiology, Biostatistics & Occupational Health and the School of Population and Global Health. "With a story that covers an entire century, from 1920 to 2020, Allende brings us through the life of a strong woman character, intertwined with dramatic historical events and troubled relationships. For those who are new to Allende's works, this could be a great starting point, but I would highly recommend all her novels or almost so!
"Another book I would like to recommend is White Fragility: Why It's So Hard for White People to Talk About Racism, by Robin DiAngelo. A very timely and truly enlightening book that every (white) person should read and think about," she says.
"Given my passion for historical fiction, I cannot but include The Fountains of Silence, by the Lithuanian-American writer Ruta Sepetys (2019). With her usual gripping style and a pint of suspense, the author takes us back to Spain at the time of fascist dictator Francisco Franco," says Sulis. "Very much looking forward to hearing what others recommend!"
*****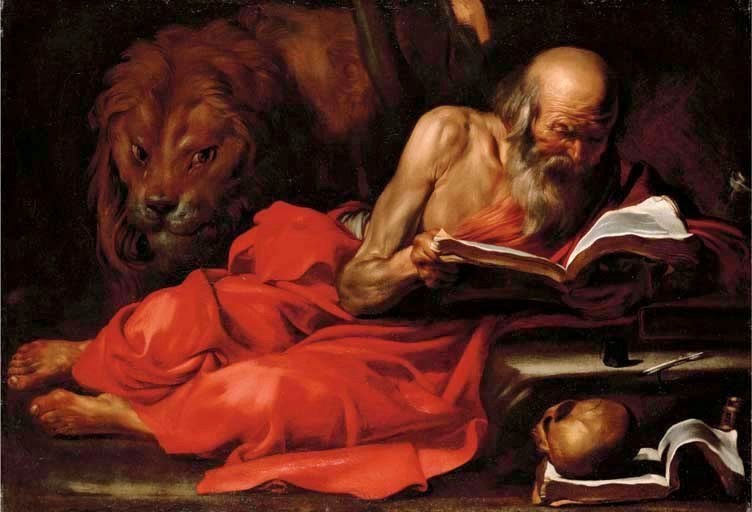 "Just discovered Tana French's Dublin Murder Squad series and stayed up until the wee hours reading her a few of her books," says Gwyneth Anne MacMillan, a Postdoctoral Researcher, Dept. of Natural Resource Sciences. "Especially liked The Secret Place with the depiction of what goes on behind the scenes at a girl's private school, took me right back."
"For kids, or just a light summer read, I am enjoying The Dragonet Prophecy series by Tui T. Sutherland, all about baby dragons fulfilling a prophecy to save the world," says MacMillian. "Could not put down Piranesi, by Susanna Clarke – eerie, creative and beautiful fantasy novel about a man living in a world filled with nothing but statues and the sea. Highly recommend!
"The Maid, by Nita Prose was also a good read, a mystery novel told through the eyes of someone who is 'not like everyone else,'" says MacMillian. "I've recently discovered Eva Ibbotson (and why don't more people know about her) and loved The Morning Gift, which my aunt recommended as one for an 'intelligent woman in bed with the flu.' Happy reading!"
*****
Another rousing McGill Reads huzzah goes to first-time contributor Krystle van Hoof, Managing Director & CEO Healthy Brains, Healthy Lives.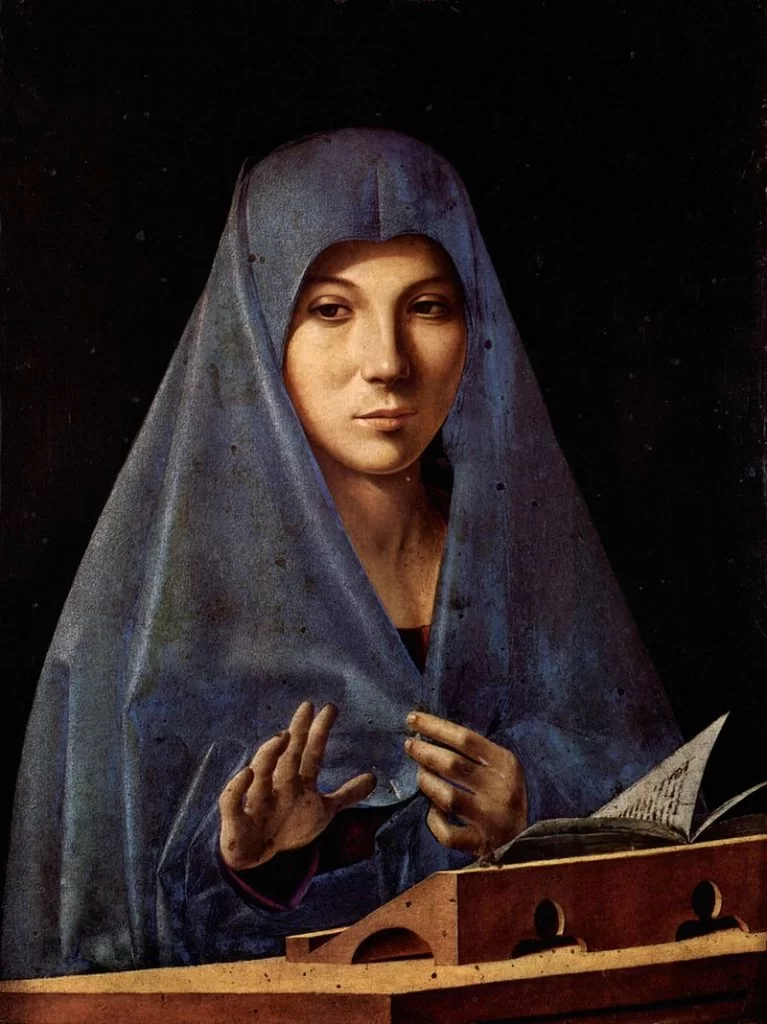 "A colleague suggested I submit my summer reading list to you (perhaps because my taste in books is particularly eclectic," writes Van Hoof. "I currently have three books on the go (I like to switch between different kinds of reading depending on my mood."
Innovation in Real Places, by Dan Breznitz. "Written by a UofT Professor from the Munk School of Global Affairs & Public Policy, this book is all about how innovation happens, how most who try to force it fail (and why), where it's working and why it works when it does. About halfway through and really enjoying it."
The Way of Integrity, by Martha Beck. "Latest book (and New York Times bestseller) from Harvard educated, world-renowned life coach, Martha Beck. I wasn't familiar with Martha Beck before starting this book but am really enjoying it. She uses Dante's Divine Comedy as an analogy for working through personal challenges to live in a way that is more authentic and in alignment with your personal goals, beliefs and purpose in life. She has a quirky writing style that took some getting used to but it is down-to-earth, engaging and employs some helpful introspection techniques."
The Way of Kings, by Brandon Sanderson. "This is my 'treat' for when I finish the two above (though, admittedly, I cheated and read the intro!) This is the first book in Brandon Sanderson's Stormlight Archive Series. I read most of the books in his Mistborn series this past spring and found them really quick and entertaining reads. For those who aren't familiar, Sanderson is a prolific fantasy writer known, in particular, for the detailed magic systems he creates for his worlds. For those familiar with the fantasy genre, Sanderson is also the author who completed the Wheel of Time series after the death of Robert Jordan.
"This is probably my first-3/4-of-July reading list more than summer, so hopefully I'll see something in the final McGill list to inspire me!"
*****
"I just wanted to suggest a summer reading book from a McGIll alum," writes Shelley Bevan, Payroll Compliance Officer, Human Resources. "Ryan Bevan received his PhD from McGill University and has several publications. His most recent is The Night They Unleashed Hell, a chilling book that is a page turner for horror and sci-fi fans alike. It is an intriguing story, with frightening descriptions. Definitely not for the faint of heart!"
*****
Once again, Janet Boeckh (DipEd'69, MEd'77) and Lawrence Mysak (Prof. Emeritus, Atmospheric and Oceanic Sciences) supply us with some thought-provoking suggestions.
"Because of Lawrence's Ukrainian background and because we are trying to understand the war there, we have been reading the following:
"For something lighter we both recommend Janina Fialkowska's A Note in Time – her memoirs of her life in music," says Boeckh. "It's well written, often funny and elucidates the many challenges she and other musicians face to build careers."
*****
"So many good books," enthuses Elena Bennett, who is jointly appointed in the Bieler School of Environment and the Department of Natural Resource Sciences. "My summer reading list tends to be a little lighter than my winter list. I'm looking for things that are an entertaining read while I sit in the garden or something I can listen to (on tape) while jogging or doing yardwork.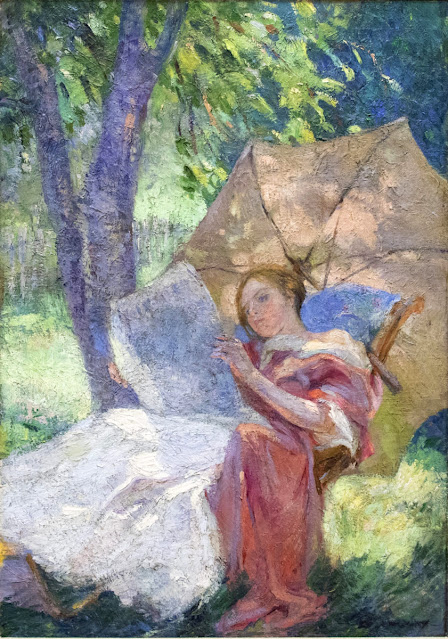 "I just finished The Pages, by Hugo Hamilton. This book reminded me how important books can be in our lives. The story is narrated by a book (the novel Rebellion, by Joseph Roth, published in 1924), and tells the life story of that book, rescued from a book burning in 1930s Germany, through to the present day. It is just weird enough to keep you intrigued and also tells a good story that really draws you in," says Bennett.
She also "highly recommends" Nothing to See Here, by Kevin Wilson. She says the story, as "wacky as it is (two kids who light on fire by their own strong emotions, are cared for by a burnt-out, messed-up narrator, who is hired by her wealthy 'friend' to keep the kids out of sight while her husband is considered as the next secretary of state)," is well worth the read.
"Finally, on my 'next to read' list: Bangalore Detectives Club, by Harini Nagendra. Harini is a colleague, a professor of Sustainability in Bangalore, India, and I'm really excited by the idea that a professor (other than one who works in the field of literature) can write fiction," says Bennett. "It has been really well-reviewed, including by the New York Times, and features a woman who moves to Bangalore about 100 years ago to be a wife, and ends up getting involved in solving a murder mystery. Harini's scientific research often involves urban ecology, and I'm really curious to read about how she handles the city as a character in this novel.
"And after that, I'd like to dig into Jennifer Egan's Candy House, which is the follow up to her hugely successful and much-loved A Visit from the Goon Squad. Candy House was described by the New York Times as 'a concept album [that] follows a tangle of characters in and adjacent to the music business across decades.' It explores ideas of memory and technology and given how much I have liked her earlier writing, I'm excited to explore this one.
"Can't wait to read about what everyone else comes up with," says Bennett. "I need to replenish my list of 'good stuff to read'!"
*****
"Since it's summer, it might be best to focus on books that are very good but also fun," writes David Eidelman, Vice-Principal (Health Affairs) and Dean of the Faculty of Medicine and Health Sciences. "Here are some that I enjoyed:"
And one in French:
*****
Abida Subhan has long been a member of the McGill Reads family, and we are very happy that, even though recently retired from the Department of Animal Science and Department of Natural Resource Sciences, she is still sending us her picks!
"Right now I am reading How We Did It, by Karl Subban," she says. "PK Subhan breaking the barriers piqued my interest so picked it up.
"Next on my list is Where the Crawdads Sing, by Delia Owens. It has been on my list of books to read, finally decided to pick it up.
The last on my list for this summer is Say Nothing: A True Story of Murder and Memory in Northern Ireland, by Patrick Radden Keefe," says Subhan. "Enjoyed his other book, Empire of Pain: The Secret History of the Sackler Dynasty, so I decided to read his other bestseller.
*****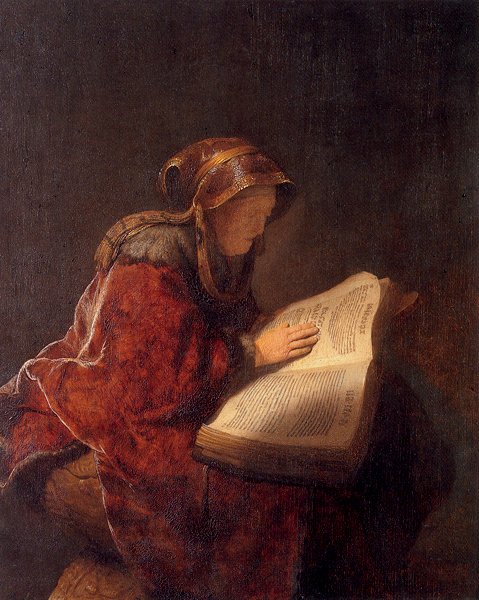 "I started my summer reading with the Mick Herron's Bad Actors, the latest capers of the department of woefully demoted MI5 agents known as the Slow Horses. I really can't recommend this series enough, honestly, if spy fiction is at all your thing," writes Jane McAslan, Senior Library Clerk, Humanities and Social Sciences Library, Loans and Reserves
"I followed that up with a haunting dystopia called The Memory Police, but Japanese author Yoko Ogawa. On an unnamed island, things disappear – all kinds of things: birds, roses, emeralds, stamps, more and more things central to life – and the Memory Police ensure that no one remembers them," says McAslan. "The very spare and almost unemotional prose makes the end all the more devastating.
"More cheerfully, I've moved on to Ruth Ozeki's The Book of Form and Emptiness, recent well-deserved winner of the Women's Prize for Fiction. I'm halfway through, and this book is an absolute joy in every way, especially if you love books and libraries," she says. "After this, I've got Tomson Highway's memoir Permanent Astonishment lined up and am greatly looking forward to it.
"And finally, I'm going to reread David Brin's Earth, which I read decades ago when it first came out, and seemed prescient then – climate change, handheld computers, internet, etc. – and I just want to see how much it holds up.
"I just want to add that since the Library is now connected seamlessly with all Quebec university libraries (and beyond, through interlibrary loans) all these books are easily available to all McGill staff and students," says McAslan.
*****
Michel Rhéaume, Solutions Architect, IT Services, sends a solid list of predominantly non-fiction titles.
"Over this year and into the summer I've read mostly non-fiction with one exception – Sting of the Wasp, by Tom Clancy," says Rhéaume. His other choices include:
"My other books are more for reference for hobby," says Rhéaume:
*****
At what would any reading list be without McGill's beloved man about campus Bud Martin putting his indelible stamp on it? Ever the man of mystery, Bud mailed us the following on the back of a yellowing wish-you-were-here postcard – with no indication of where 'here' might be:
"This summer, I'm catching up on stuff I slept on. I love how Neil Gaiman's short stories mash together genres, sometimes even pulling in other writers' characters, and he sure knows how to tell a ripping yarn. Still, my party line has long been that his Sandman comic series from the '90s 'isn't for me.' This conclusion was based on a painstakingly rigorous process of looking at the covers and judging them ugly. They ARE ugly, but when I came across the first volume of the Sandman Omnibus in the McGill Library stacks, I realized that (duh) Gaiman's comics are jammed with everything I love about the short stories. (Plus, references to 1970s DC horror comics, and a twist on the Shakespeare authorship debates that Gaiman teases out for YEARS.) Now I'm picking my way through the thousand-page volume two, which collects issues #38-75 and honestly weighs like 15 pounds.
"I need to spell off that behemoth with something more portable that can withstand an accidental splash in the kiddie pool," continues Bud. "The solution: a handful of thrifted Elmore Leonard crime mass market paperbacks. I've always heard great things, and like the movie adaptations, but just never got around to reading him. Just finished Bandits, Pronto is next and, boy, Leonard lives up to the hype. It's pulp, but smart pulp that's beautifully written, perfectly paced and full of surprises. And his opening lines? 'Every time they got a call from the leper hospital to pick up a body, Jack Delaney would feel himself coming down with the flu or something.' Gee whiz. Bonus: The books won't break my nose if I lose my grip while reading in a tent.