Welcome to the McGill Reads 2020 holiday edition – the 8th instalment of our annual book list created with the suggestions by members of the McGill community. This year's list of contributors is long and varied. Students, staff, faculty – current and retired – administrators and alumni answered our call for the books they recommend for others, and those they are planning to tackle themselves. Some offered brief insight into their selections, others went into more detail. Whatever the word count, each submission is illuminating.
As always, the recommended reads are wide both in scope and style. Poetry, biographies, fiction, historical non-fiction, graphic novels and children's classics – in French, English, Spanish and Portuguese – on the printed page, audio or e-book formats– are featured on our list. Our community is nothing if not eclectic and curious.
It is interesting to see how McGill Reads is influenced by external factors. In the year of the pandemic, a number of people were drawn to distinctly dystopian books. Others say they purposely reached for books that were escapist in nature, affording them respite from the hourly updates and running tote boards.
Fittingly, as Donald Trump's presidency – called the most disruptive in U.S. history by many – draws to a close, the most popular book on this year's list was Barack Obama's A Promised Land. Trump, no doubt, would not be amused.
In this time of social unrest galvanized to combat systemic racism and violence against racialized people, it is equally fitting that the second-most recommended book is Dr. Samir Shaheen-Hussain's Fighting for a Hand to Hold – an unblinking look at the mistreatment of Indigenous people by a Canadian medical system rooted in racism and colonialism.
We hope this year's McGill Reads holiday book list entertains you, informs you and, most of all, inspires you to pick a book of your own. Thank you to everyone who contributed to our list and may you have a happy and healthy holidays!
*****
"I've been at McGill for just over a year, but I didn't see this Christmas reading list last year. What a trove," writes Cathryn Somrani, of the Faculty of Engineering where she is the Pedagogical Consultant for the Enhancing Learning and Teaching in Engineering initiative.
"Thanks so much for putting these lists together. It's so fun getting such a cross-section of recommendations!"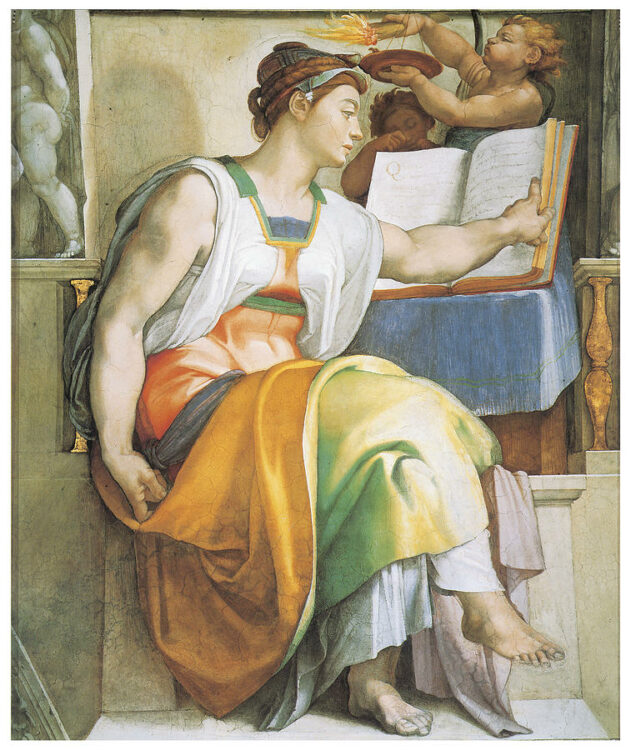 The first book Somrani recommends is Lost Connections, by Johann Hari "He writes about the chronic global issue of isolation," she writes. "Reading it was a confirmation of so many things I've thought about isolation over the years, but never actually tied together. I found myself saying 'Oh, that's it!' at almost every chapter. And that was pre-COVID!
Somrani says she was "deeply touched" by Lisa Taddeo's Three Women. "She tells the story, under a microscope, of three very different real women and how they face the wear and tear of… being female!"
Finally, Somrani suggests people read Codex 632 by Jose Rodrigues dos Santos. "I bought it for my daughter but ended up sneaking it first," she says. "It's a great read, a historical mystery about Christopher Columbus woven into a modern-day page-turner!"
For this holiday, Somrani  has her literary sights set on a pair of books, another mystery from Jose Rodrigues dos Santos, The Einstein Enigma, ("I bought it straight for myself this time!"); and  Rohinton Mistry's Family Matters ("which I found in a book exchange, and chose remembering another novel of his I loved over a decade ago, A Fine Balance, a tale of people, life, coping and meaning.")
*****
Victor Chisholm has been a long-time supporter, fan and contributor to McGill Reads. In fact, it was his idea to begin the spinoff McGill Reads summer edition.
"For my 2020 holiday reading list, I will put aside the frankly depressing political history I've been reading for the past while, and will turn to a different set of books that have elements of geographic, linguistic or cultural mixing," says Chisholm, Student Affairs Administrator, Faculty of Science.
"I have just started reading The Ornament of the World: How Muslims, Jews, and Christians Created a Culture of Tolerance in Medieval Spain, by María Rosa Menocal. This book has been on my to-read list ever since Prof. John Galaty recommended it to me some years ago. I think it will make a very nice non-fictional counterpart to the novel Leo Africanus, which I read earlier this year, and whose author (Amin Maalouf) came to my attention from one Kendra Gray's recommendations in the 2019 holiday edition of McGill Reads. After Menocal, I hope to turn to Dominoes at the Crossroads: Short Stories, by Kaie Kellough, or Faire les sucres, by Fanny Britt. Finally, Kim Thúy has just put out another roman, this one called Em, and I can't wait to read this because her prose is achingly beautiful."
*****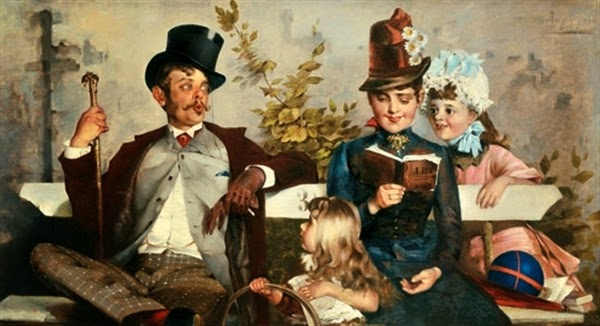 André Lametti (MDCM'20), Resident Physician, Anatomical Pathology at the McGill University Health Centre, is looking forward to reading Fighting for a Hand to Hold, by Dr. Samir Shaheen-Hussain, an Assistant Professor in the Department of Pediatrics' Division of Emergency Medicine. However, there is a slight problem. "A friend already borrowed it from me, so I'll have to wait for him to return it," he says.
Fighting for a Hand to Hold looks at anti-Indigenous systemic racism in Canadian health care and the medical establishment's role in colonial genocide – "a very important topic," says Lametti.
*****
Dilson Rassier is just one of McGill's Deans who submitted his picks for this year's McGill Reads list. Rassier, Dean of the Faculty of Education, plans to read the following books:
If time permits, Rassier intends to read Capital and Ideology, by Thomas Piketty.
*****
As the Senior Advisor, Emergency Management & Preparedness, Campus Public Safety, Sarah Delisle has had a very busy year. "My reading goals for 2020 were sidetracked by the COVID-19 response," she says. "I have a lot of ground to make up over the holidays."
Delisle's list includes:
Isaac's Storm: A Man, a Time, and the Deadliest Hurricane in History, by Erik Larson. "This book focuses on the Great Galveston Hurricane of 1900 – often referred to as the 'greatest natural disaster in American history' – and is mainly told through the eyewitness account and records of Isaac Cline, a meteorologist at the U.S. Weather Bureau," says Delisle.
No Time Like the Future: An Optimist Considers Mortality, by Michael J. Fox. "This caught my eye recently while browsing the virtual bookstore."
"Finally, my first book for 2021 is going to be Kathleen Tierney's tour de force book Disasters: A Sociological Approach, which delves into the social conditions that produce and exacerbate disasters. I'm looking forward to delving into the multidisciplinary mix of theory, research, and case studies, and considering how this can help us better understand the current situation we are living through.
*****
"Since retirement in 2019, I have organized the French version of the McGill University Retirees Association (MURA/ARUM) book club: le Cercle de lecture de l'ARUM," says Claude Lalande. "Our little group of six meets monthly to discover and discuss books by Canadian / Québécois authors."
"One of the recurring themes of our first year and a half has been writings by or about our First Nations. We were captivated by two books by Innu writer Naomi Fontaine: Kuessipan and Shuni."
"Kuessipan is a moving book that introduces us to everyday life on an Innu reservation. It is with the grace and accuracy of a beautiful language that the author Naomi Fontaine evokes this reality, in a rather impressionistic style," says Lalande. "It does not hide some of the dreadful aspects of life on a reservation, but describes delicately the humanity of the relationship between two Innu girls who grow up into very different circumstances. It also depicts the untouched nature surrounding the reservation, showing its majesty. The movie inspired by this novel tells the story from a different, hyper-realistic, angle. Both are superb, each in their own way."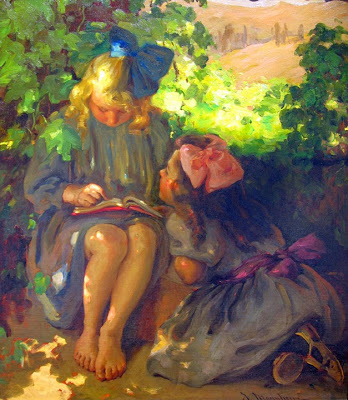 "Shuni, is written as a long letter by the Innu author to a white Québécoise friend who is about to work in an Innu community, talking to her about the reality of being an aboriginal woman, and advising her on how to approach the community with the respect it deserves. Chapters of the novel feature the Innu author teaching her young son about their identity, and learning from him.  It is a must-read book."
"Anthropologist Serge Bouchard, in a collection of short stories and essays published under the title Les yeux tristes de mon camion takes us on a physical and temporal road trip through North America, to discover the widespread and devastating impact of colonization across the continent on the First Nations," says Lalande. "It is also an interesting yarn about French Canadians who have been trading all through the US. Ever wonder the origin of Provo, Utah and Laramie, Wyoming? Yes, those towns were first established by people named Provost and Laramée."
"Panik by Geneviève Drolet is written from the point of view of a rebellious adolescent girl who, after being expelled from school, is sent by her father to spend months in Igloolik, under the tutelage of an uncouth friend of her father's, whom she nicknames 'The Yeti.' Through her eyes, we discover life in an isolated village on a small island in Nunavut.  We see the effects transforming a nomadic hunting society into a sedentary one depending on colonial industry, without the long-promised infrastructure and therefore resulting poverty. Still, this society functions according to its own rules and culture, with its own sense of community.  By the way, Panik means daughter, and not what you may originally have thought."
*****
"I did enjoy reading Where Angels Fear to Tread, by E.M. Forster. I would recommend it," says Liliana Cetola, Administrative Assistant, in the Department of Neuroimmunology at The Neuro. "If anyone likes reading short stories – The Necklace and Other Tales, by Guy de Maupassant is nice."
*****
Robert Leckey, Dean of the Faculty of Law is a regular contributor to our little list. As always, his selections are eclectic and thought provoking. This holiday season, Leckey is planning on reading the following books:
*****
Allison Gonsalves has a suggestion with a personal twist. "I'd like to recommend Songs for the End of the World, by my friend Saleema Nawaz."
"I read this book at the beginning of the lockdown in April, and at the time, prescient was the word most often used to describe it. It was remarkable. Nawaz describes the unfolding of a pandemic involving a fictional airborne coronavirus. Reading the events in the book while experiencing those same events in real time was thrilling and chilling," writes Gonsalves, an assistant professor of science education in the Department of Integrated Studies in Education "But I plan to read this book again. The characters are rich. Their responses to the pandemic are varied and revealing. Most importantly, I'll be reading the book again because it is hopeful. Now that we are seemingly at the beginning of the end, I'd like to revisit this story with the perspective of the light at the end of the tunnel."
*****
Tim Wilfong has two books on his holiday reading list this year. "It would be cool to connect with anyone else who ends up reading them," says the Co-Curricular Program Officer, Career Planning Service
*****
Daniel McCabe, Editor, McGill News Alumni Magazine, is a regular – though sometimes cantankerous – McGill Reads contributor. "Every year, I hope you forget, and every year, you don't," grouched McCabe when he was solicited for his annual submission. But to paraphrase William Shakespeare, if McCabe's loquacious response is any indication, we think the venerable editor doth protest too much.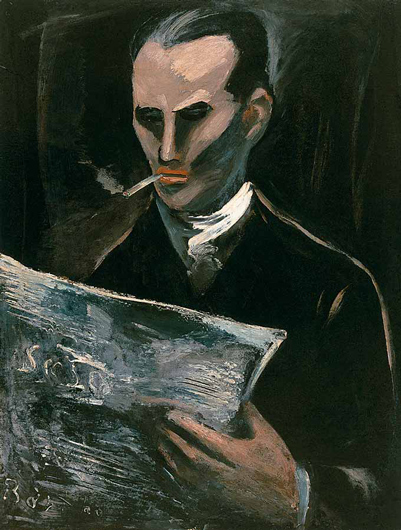 "Quebec cartoonist Michel Rabagliatti is only a few years older than I am, so I recognize a lot of the world I grew up in in his semi-autobiographical works," writes McCabe. "His previous books focus on a number of milestones in the life of his fictitious counterpart Paul (his first summer job; moving away from his parents into his first apartment; the death of a beloved father-in-law) with gentle, self-deprecating humour. His latest book, Paul at Home, captures Paul at a sombre moment in his life – recently divorced, a little unmoored, and trying to look out for his aging mother."
"Joe Sacco is another cartoonist whose work I have followed for years," says McCabe. "Considered a pioneer of comics journalism, Sacco has published nuanced and critically acclaimed explorations of troubled and complicated places like Gaza and the Balkans. His newest book, Paying the Land, focuses on Canada – more specifically, on the Dene in the Northwest Territories, and how their lives have been affected by the residential school system and the decidedly mixed blessings of resource development."
"Even before her book won the 2020 Scotiabank Giller Prize, I had been looking forward to reading Souvankham Thammavongsa's short story collection How to Pronounce Knife, a tender, vivid and frequently funny exploration of the immigrant experience," says McCabe.
"Finally, for my non-fiction read, I'm looking forward to diving into Barack Obama's A Promised Land, a book largely about the U.S. presidency by a man who held the job, who, however imperfect, was thoughtful, self-questioning and intellectually curious – and not a narcissistic bully prone to peddling poisonous mistruths. Imagine that."
*****
In a rare moment for McGill Reads, we received a joint submission. Alum Janet Boeckh (DipEd'69, MEd'77) and Lawrence Mysak, Emeritus Professor of Atmospheric and Oceanic Sciences, have submitted the following three titles to our list.
Michael Christie's Greenwood
"A Canadian saga based on themes of trees and climate change with an engaging plot," says Boeckh.
Robin Wall Kimmerer, Braiding Sweetgrass
"Indigenous wisdom and botany showing how we need to protect rather than exploit Mother Earth."
Sara Seager, The Smallest Lights in the Universe
"A very personal memoir by a Canadian astronomer, now at MIT, specializing in exoplanets."
*****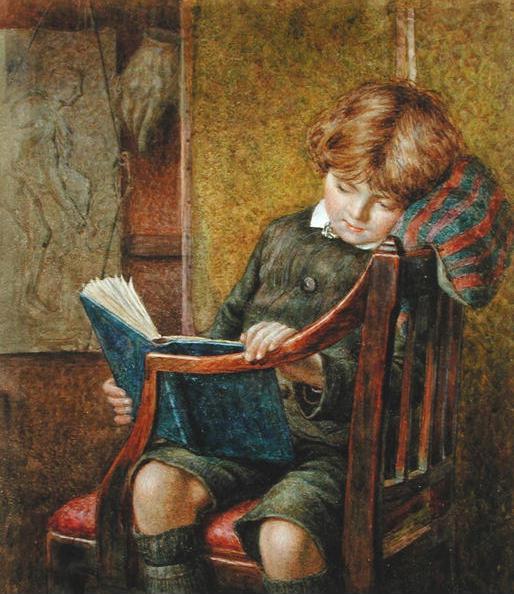 "I wanted to add Jodi Picoult's Small Great Things to the McGill Reads list," writes Andee Shuster, Marketing and Communications Officer, Faculty of Education. "With the #BLM movement growing in full force this year, I've found that reading some historical fiction and contemporary #BLM themed stories based on real events is a great way to gain new insight and sensitivity to help promote diversity and inclusion in our communities."
"Small Great Things tells the events of the death of a newborn from three points of view: the black nurse who was directly involved, her privileged lawyer, and the white supremacist father of the deceased," says Shuster "It was a riveting and emotional legal drama that prompted new thoughts, great discussion, and re-ignited my love of reading."
*****
Rare as it may be, we received a second joint submission this year, from Sean Goldfarb and his mother Janice.
Sean, a Master's student in Cell Biology, has read or plans on reading the following books
Janice Goldfarb, MSc. Physiology, has read or wants to read the following books: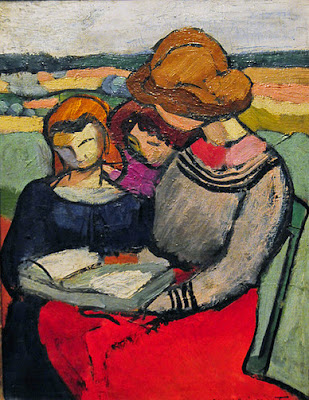 *****
"Two wonderful books for the armchair explorer take us on a discovery of the Lake Superior region and an epic journey to our underdog former planet, Pluto," writes Lois Manton, a McGill retiree. "The Wolf's Head: Writing Lake Superior, by Peter Unwin is a magical mix of history story-telling, geography all wrapped up in one tidy volume. Chasing New Horizons: Inside the Epic First Mission to Pluto, by Alan Stern and David Grinspoon takes us on a breathtaking journey from a dream to flyby."
*****
A warm welcome to Carrie Hanson, Skills Development Officer, Teaching and Learning Services, a first-time contributor to McGill Reads.
"This fall I re-read (actually re-listened, McGill Library has all the audiobooks!) the first three books in the Stormlight Archive (Way of Kings, Words of Radiance, and Oathbringer) by Brandon Sanderson, to prepare for the release of the fourth book, Rhythm of War, on November 17 of this year!" says Hanson. "Each book is around 1,000 pages, so it's a commitment, but what better time to dive into fantasy than this holiday season at home? Sanderson is an incredible world builder, the magic system is intricate, and the fourth book is providing so much lore for the entire universe he's created. It's a fantasy reader's dream."
"Since the fantasy genre is often oversaturated with white men authors (Sanderson being no exception) I also want to recommend an incredible woman of color fantasy author, N.K. Jemison. I'm hoping to get the Broken Earth trilogy for Christmas, and I read the Inheritance trilogy (The Hundred Thousand Kingdoms, The Broken Kingdoms, and The Kingdom of Gods) earlier this year," says Hanson. "The trilogy covers three distinct eras in a world, so you get to see the long-term effects of events that happen in the first book. Also, the main character of the second book is blind, and I had never read a book from that perspective, it's really beautifully done!"
 *****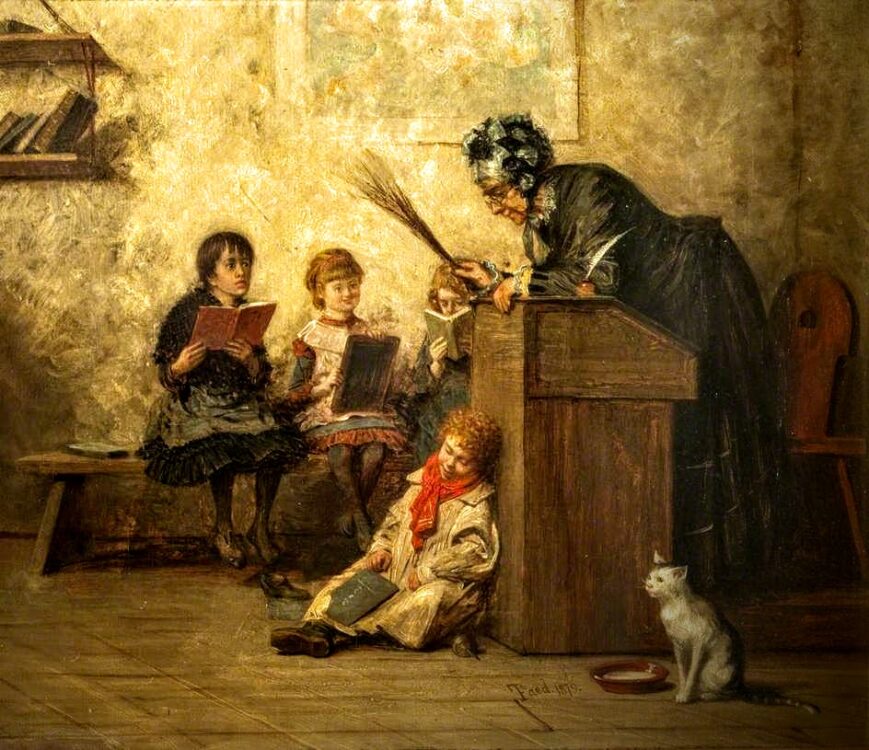 "This holiday season I plan to finish Barkskins, by Annie Proulx,"says McGill Reads veteran Kendra Gray, Internships Officer at the Faculty of Agricultural and Environmental Sciences. "I was attracted to it because due to its sweeping historical scope – from 17th center New France, up to the 21st century.  The focus on ongoing ecological exploitation and its impact on subsequent generations is a reminder that so often we make decisions based on short-term gain with little regard for those who follow."
"I will also finally read Bowling Alone: The Collapse and Revival of American Community, by Robert D. Putnam," says Gray. "The book is twenty years old, and I have wanted to read it for a while. I feel like it will be particularly interesting now for a couple of reasons.  First, this is a time where so many of us are, literally, alone. And presently there is recognition of the mental health impact that social isolation had been having on so many of us this year.  In addition, the recent American election was marked by a defined tribalism among those supporting their respective candidates.  Communities ties were broken – and also developed – based on political affiliation – in a public health and political climate that he may not have anticipated."
*****
Crystal Noronha, Graduate Studies Officer, Faculty of Dentistry, has a trio of books lined up for the holiday break.
How to Pronounce Knife, by Souvankham Thammavongsa.
"Checking this book out since it won the 2020 Scotiabank Giller prize," she says.
Being Mortal, by Atul Gawande.
"Since health is my all-time favourite topic."
Born a Crime, by Trevor Noah.
"Reading this book once again because it's inspiring, it's sad, it's funny."
*****
Hilah Silver, a PhD student in the Department of Family Medicine, was so impressed with Fighting for a Hand to Hold, by Dr. Samir Shaheen Hussain, she wrote a review of the book to the Journal of Transcultural Nursing – "Something I have never done before," she says, "but that's how powerful the book was for me!"
Silver condensed her review for us:
"Fighting for a Hand to Hold is a deeply moving and accessible account of how the Canadian medical establishment maintains health inequities and injustices among the Indigenous communities it is tasked to protect. Charting the history of medical colonialism in Canada, the book illustrates its ongoing presence in a healthcare system renowned for its principles of universality and equity. It unflinchingly confronts the dilemma faced by medical providers today: having inherited a medical system rooted in racism and colonialism, providers are unknowingly enlisted to advance the colonial genocidal agenda. Fighting for a Hand to Hold demonstrates succinctly and clearly how contemporary colonialism and systemic racism hide in plain sight within the healthcare system, and offers a path towards meaningful Indigenous-settler reconciliation and decolonization of our healthcare system. A must-read for settler allies, who no longer wish to maintain the colonial status-quo."
*****
Michelle Mussuto, a second-year Master of Information Studies student submitted three titles to our list:
Alberto Manguel's The Library at Night.
"Because who doesn't love the library and ANYTHING written by Manguel!"
Ursula LeGuin's The Left-Hand of Darkness.
"LeGuin is an amazing writer. She can write about politics, love, prejudice, friendship all in one book and you don't even realize she's done all that until you've turned the last page."
Haruki Murakami's Killing Commendatore.
"I've read so much of Murakami's work, but haven't gotten around to this one and he already has another book coming out. Murakami is a skillful writer who I think is on the fringe of sci-fi, poetry and the more traditional novel. I adore the twists and turns in everything from his full length works to his short stories."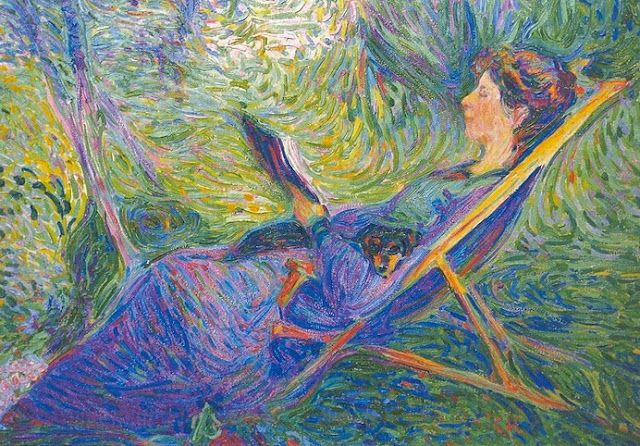 *****
Elena Bennett, CRC in Sustainability Science, Department of Natural Resource Sciences and the Bieler School of Environment, shared her reading list for the break:
Ministry for the Future, by Kim Stanley Robinson.
"Robinson's books are always an interesting meditation for me on what makes a world a utopia or a dystopia," says Bennett. "Often there is some sort of deep crisis (dystopia) but people respond well (utopia). This one, like a few of his latest, uses the lens of the climate change disaster we're currently living in to set the stage. His books are also always well-researched and chock-full of well-explained science."
Utopia Avenue, by David Mitchell
"Mitchell's books are often marked by interesting and novel structures and gorgeous writing, and I hope this one, about a fictional psychedelic rock band, follows that same pattern."
All We Can Save, Edited by Ayana Elizabeth Johnson and Katherine K Wilkinson.
"This book is 'essays from women at the forefront of the climate movement who are harnessing truth, courage, and solutions to lead humanity forward.' I'm really looking forward to it.
*****
"This is my first time sharing my reads but I always enjoy this column," writes Emily Love, Manager, International Student Development & Communications. "The last few years, I read over 30 books on my metro commute. This year, I'm down to a dozen."
Here are Love's Top 3:
The Guest List, by Lucy Foley.
"A fun thriller and page turner."
Maybe You Should Talk to Someone, by Lori Gottlieb.
"This book is like reading free therapy."
My Dark Vanessa, by Kate Elizabeth Russell.
"This was my first book I couldn't put down during COVID, which says something since my attention span withered down severely."
"I hope to get my metro reading on again in 2021!" writes Love in closing.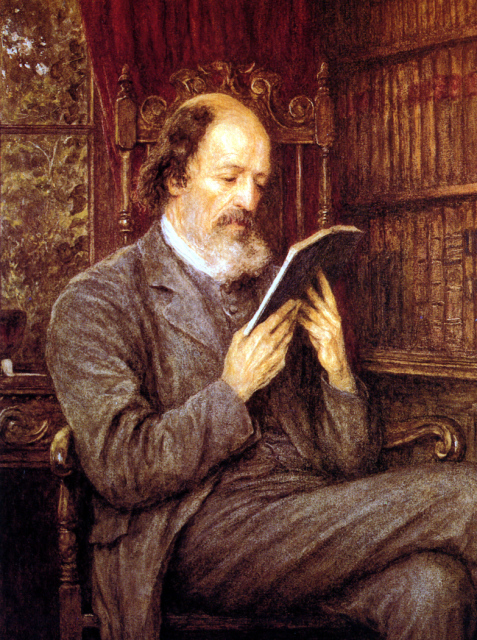 *****
"This year, I will be knitting socks instead of reading," writes Isabelle Lalonde, Administrative Coordinator Scholarships, McCall MacBain Scholarships and Student Aid Centre. "But I bought myself a little book – The Boy, the Mole, the Fox and the Horse, by Charlie Mackesy – that is a real gem, I predict it will be a classic before long. You just need to open it at any page and you find instant wellbeing….and that is what we need these days. Here's a little appropriate quote for the current situation:"
'What is the bravest thing you've ever said? asked the boy.
'Help,' said the horse.
'Asking for help isn't giving up,' said the horse. 'It's refusing to give up."
 *****
Jim Nicell is facing a quandary this holiday season. "I am having a lot of trouble figure out my list this year. I have too many books to choose from," says the Dean of Engineering, a legend of the McGill Reads circuit. "When I look at my shelves of unread books, I have the same feeling I used to have when I went to a video store and felt helpless in choosing which one to take home. Come to think of it, it's the same feeling I get when I open Netflix."
While Nicell hasn't nailed down his final lineup, he's submitted his "most likely reading list for this holiday season."
First up on Nicell's list is The Embarrassment of Riches: An Interpretation of Dutch Culture in the Golden Age, by Simon Schama. "This might sound like a strange book to read when trying to relax, but I have been quite taken by Schama's work lately, especially after having read Rembrandt's Eyes this past summer, which probably now ranks amongst my top five favourite books," says Nicell.
Next, Nicell will read Vietnam: A New History, by Christopher Goscha, who is a professor of history at UQAM. The book was a finalist for the 2017 Cundill History Prize.
And, finally, Nicell has his sights set on The Quest: Energy, Security, and the Remaking of the Modern World, by Pulitzer-prize winning author Daniel Yergin.
"I am looking forward to staying remote from remote platforms this holiday and spending time with books and family," he says.
*****

Will Straw, Professor of Urban Media Studies, Department of Art History and Communications Studies, is a McGill Reads veteran, dating back to our very first list in 2013.
"I'm gong to start with something to clean my mind from a busy term: Chronologie lacunaire du Skateboard, by Raphael Zarka, which I ordered from the tiny Parisian publisher B42.  It's a history of skateboarding – which I've never done, but which I'll work into my graduate seminar on urban culture in the Winter," says Straw.
"Then I'm going to read Twisting in the Wind: The Murderess and the English Press, by  Judith Knelman, as part of my ongoing interest in crime and media.  If I can't travel, I can at least read The Seine: The River That Made Paris, by Elaine Sciolino, which looks like a deep (no pun intended) history of the river.
"If it arrives in time, I'll read Invisible Men: The Trailblazing Black Artists of Comic Books, by Ken Quattro (Author), Matt Baker (Artist), Alvin Hollingsworth (Artist), E. C. Stoner (Artist).  And I'll end with a book on the culture of the night, the main focus of my current research.  I have a lovely old copy of the 1954 book London After Dark, by "Ex-Superintendent Robert Fabian" who is best known for the memoirs of his life as a Scotland Yard detective.  This book calls itself "an intimate record of night life in London."
*****
Who knows books? Kimberley Stephenson, that's who. The Trade Buyer for the Le James Bookstore, Stephenson will be tackling the following books over the holidays:
*****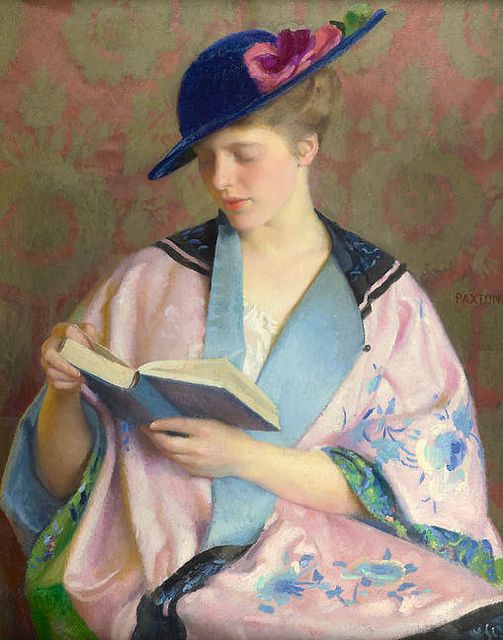 "Working remotely from home since March has not been that easy of a transition," says Bruna Salhany. "I took for granted the importance of my usual Métro, boulot, dodo routine which brought me in to work at 2001 McGill College to the Accreditation and Education Quality Improvement office [where she is Accreditation & Quality Improvement Administrator for the Faculty of Medicine and Health Sciences]. "I can admit to missing the freedom of grabbing lunch, and of walking around campus in the spring, summer and autumn. It's like I missed key components to three seasons: not seeing them reflected in the colours of the trees on lower campus and Mont Royal, nor in the ebb and flow of students as their numbers trickle down over the Summer term and then come back in full force for the fall one."
Salhany says one of the great consolations in the work-from-home experience has been her "rediscovery" of McGill Overdrive, McGill Library's popular e-book and e-audiobook lending service.
"Since March, I've read the complete Neapolitan Quartet, by Elena Ferrante; Dear Girls Dear, by Ali Wong; The Testaments, by Margaret Atwood; and Beirut Hellfire, by Rawi Hage – just to name a few," says Salhany.
Over the holiday break, her reading list will include Ready Player Two, by Ernest Cline ("I really hoping it's a good as the first book!"); The Seven Husbands of Evelyn Hugo, by Taylor Jenkins Reid; Fifth Sun: A New History of the Aztecs, by Camilla Townsend, winner of the 2020 Cundill History Prize.
"The only in-hand book I'll be diving into is Solutions and Other Problems, by Allie Brosh," says Salhany. "I believe it is important read because while she was experiencing great success with her blog (Hyperbole and a Half) and career, Allie fell into clinical depression and was out of the scene for a good seven years. Solutions describes her journey of mental health struggles and how she came through it."
"As usual, an ambitious reading list, but just in case any of my family and friends read my entry: No, I'm not asking for any books as Christmas gifts this year," says Salhany in closing.
*****
Stephanie Wereley, Communications Officer, University Advancement, says she is looking to "fill a gap in my classic literature repertoire by finally reading Little Women, by Louisa May Alcott. I figure it's a wholesome read and therefore perfect for the holidays. Then maybe I'll finally get around to watching one of the movie versions as well!"
*****
A McGill Reads veteran, Chris Buddle always impresses us with his wide-ranging literary interests. This year is no different.
"First up on the fiction front is Ridge Runner, by Gil Adamson, which has received quite a bit of press and it sounds just amazing," says the Associate Provost (Teaching and Academic Programs). "I've heard it described as 'gothic western,' and a vivid historical novel. Plus, it's by a Canadian author, which I always like."
Next, Buddle will read The Shadow of the Wind, by Carlos Ruiz Zafón – a recommendation by his wife and eldest son "They are both avid readers, and I take their suggestions VERY seriously."
Buddle will then tackle A Song for Dark Times, the latest Rebus mystery from Ian Rankin. "I have long enjoyed the Rebus series – they are dark, gritty, and the characters in his books are wonderfully flawed. And the title seems fitting this year…" says Buddle.
Not done yet, Buddle also has some non-fiction selections lined up for the holidays.
Buddle will finish The Banjo: America's African Instrument, by Lauren Dubois. "I've been learning to play the Banjo during the pandemic, and as I discover the instrument in more depth, I'm also learning about how and why it is so misunderstood, and this book is a historical treatise on the Banjo, from its origins in Africa, and its movement to North America via the slave trade, and how it has evolved and changed over time," he says.
"I'm also very intrigued by A Pattern Language which is an architectural/urban design book published in the late 1970s," says Buddle. "I can't exactly recall where I heard about this book, but it has been described as the 'most calming book' and seems to be about design, space, and connections."
Lots of us are getting excited about chess, and the revival has reminded me of another book I've been meaning to read, and a pandemic holiday season seems just the time," says Buddle. "Bobby Fisher Goes to War, by David Edmonds and John Eidinow, is about the most notorious chess match in history (one that I don't think is featured on Netflix!), and is set against the political backdrop of the early 1970s."
*****
Andrea Di Stefano, Manager Registration, Programs, and Degree Evaluation, Enrolment Services sends us her choices for books she wants to read as well as a "bonus suggestion" of a book she has read and highly recommends. "These choices reflect my preference for autobiographies, spiritual/religious, and personal/professional development books."
*****
Having been a fan of McGill Reads for a while, Erin Richardson, a Masters of Information Studies student, has decided to join in the fun. "This winter I'll be reading The Clean Body: A Modern History, by Peter Ward as well as starting the epic fantasy series Malazan Book for the Fallen series, by Steven Erikson with the first book of the series, Gardens of the Moon.
*****
Once again, Fighting for a Hand to Hold, by Dr, Samir Shaheen-Hussain, gets a glowing review.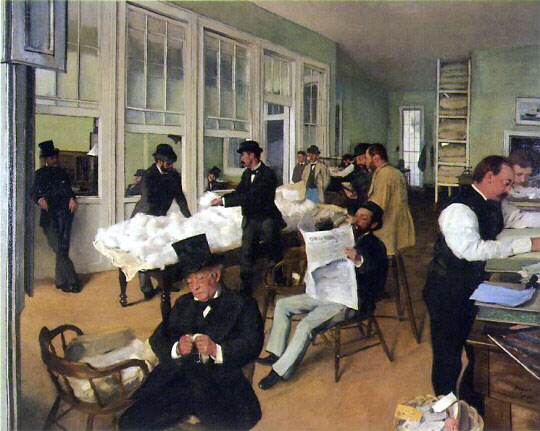 "I am a second-year medical student at McGill and I have been recommending this book to all my friends and colleagues. I believe [Fighting for a Hand to Hold] should be required reading in all medical schools across Canada," writes Susan Joanne Wang. "It is a strongly researched historical piece that reads somewhat like a horror or tragedy; not because of how it's written, but just due to the raw reality of its contents. It reveals, with meticulously researched stories and documents, the terrible truth of Canada's long history of genocidal acts inflicted upon Indigenous people, including but not limited to: residential schools, nutritional experiments, skin grafting experiments, forced sterilization, missing and murdered Indigenous women, the foster care system and forced separation of children from their families on emergency medevacs. It really opened my eyes to the horrors of Indigenous-Canadian history and the importance of education on these topics, not only for medical trainees, but for the Canadian population at large. If you care about people, you should give this book a read."
*****
Krithika Ragupathi, a graduate student in Economics, recommends Flow, by Mihaly Csikszentmihalyi. "The growing digital attention economy has reduced the time we live in flow," says Ragupathi. "This book describes flow and hints at how we can reclaim it."
*****
Anne Leahy has the distinction of being the only person to submit a bilingual book list. An Affiliate Member School of Religious Studies, Leahy recommends the following books:
*****
"My reads for this holiday season are a bit dark, but the books were chosen as an escape to allow my mind to wander in the fantastical and immersive," writes Sacha Young, Ethics Review Administrator, Faculty of Medicine Institutional Review Board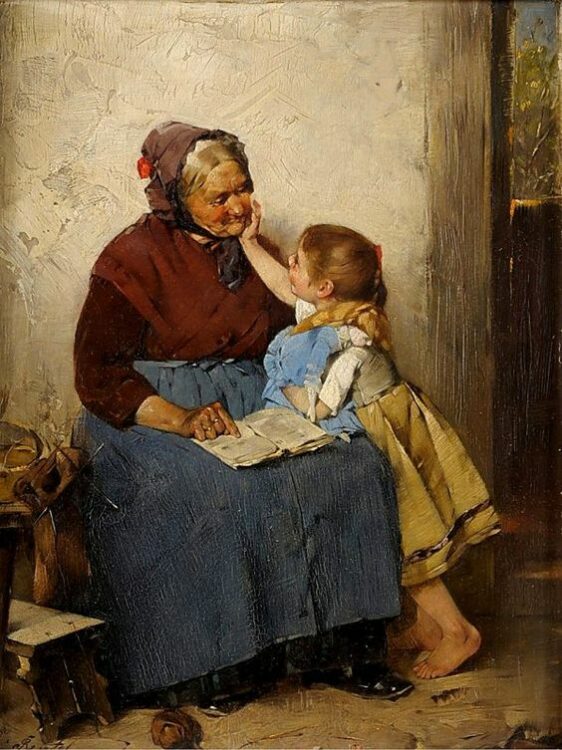 Young will tackle Mexican Gothic, by Canadian author, Silvia Moreno-Garcia. "From the reviews I have read, the author weaves together the impacts of empire, colonialism and eugenics into the story of a small community of 1950s Mexico," writes Young, a long-time McGill Reads contributor. "The story is centred on High Place, its history as well as its allure, and the protagonist's (Noemi) attempt to rescue her cousin from this place and the family who created the legacy."
Next up is Susanna Clarke's Piranesi. Young includes notes by the publisher (Bloomsbury): "In his notebooks, day after day, he makes a clear and careful record of its wonders: the labyrinth of halls, the thousands upon thousands of statues, the tides that thunder up staircases, the clouds that move in slow procession through the upper halls. On Tuesdays and Fridays Piranesi sees his friend, the Other. At other times he brings tributes of food to the Dead. But mostly, he is alone. Messages begin to appear, scratched out in chalk on the pavements. There is someone new in the House. But who are they and what do they want? Are they a friend or do they bring destruction and madness as the Other claims? Lost texts must be found; secrets must be uncovered. The world that Piranesi thought he knew is becoming strange and dangerous."
Finally, Young will read Stephen Graham Jones's novel The Only Good Indians. "It is a horror novel about revenge, sorrow, and identity (also recognizing that 'identity' is not monolithic)," writes Young. "The identity here is Native American, Blackfeet. The story examines tradition as well as the consequences of breaking away from its core."
*****
"In this strange and isolating year, I've found community through reading, including through the PGSS Equity & Allyship book club, a collaborative reading and discussion group which began this fall," writes Mary Miedema, a PhD Candidate in the Department of Bioengineering & Biomedical Engineering. "In that light, it seems only natural that I'm finishing the year by hunkering down at home with my roommate as we read Proust's In Search of Lost Time."
*****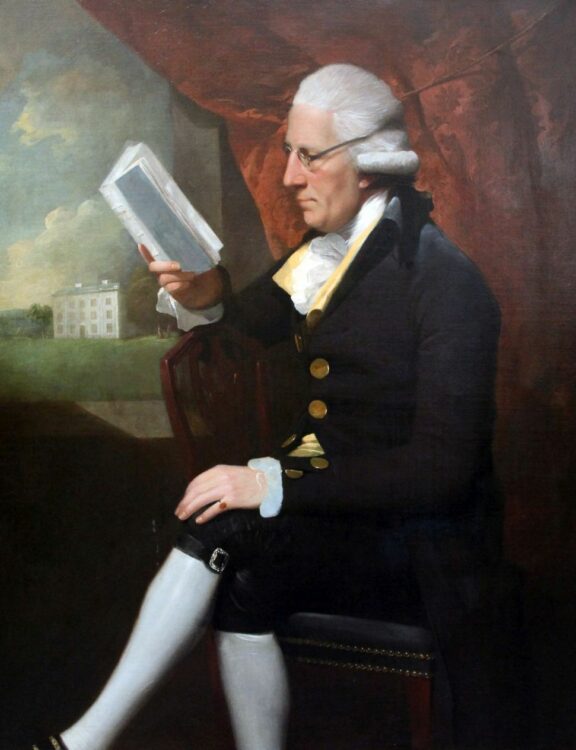 Abida Subhan, Co-ordinator, Department of Animal Science and Natural Resource Sciences, is looking forward to reading a pair of books over the break.
"Friends and Enemies A Memoir, by Barbara Amiel came  highly recommended, I am looking forward to reading it hoping to get a glimpse of Conrad Black as well," writes Subhan. "The other book is a fiction, White Ivy, by Susie Yang, a coming of age story. It came highly recommended as well. Staying focused on a book these days is challenging I find, I am blaming it on the pandemic. If the books are as good as they are touted to be I might just get into them whole-heartedly."
*****
Now retired, Gail Youster worked in the Marvin Duchow Music Library for 39 years, and before that she spent 10 years at the McLennan Library. To say she likes her books would be an understatement. Youster directs readers toward two books – Hamnet and Judith, by Maggie O'Farrell, and A Wild Sheep Chase, by Haruki Murakami. Youster says she recommends both books "strictly for the love of a well written story."
*****
"Rarely have holiday vacations felt so desperately needed. After nine months of non-stop zoom/webex/teams meetings, discussing with and waving at people popping up in 2D on the computer screen instead of interacting with them in 3D, I am looking forward to getting away from the computer and holding a hardcopy book in my hands. Preferably, while curling up in front of the fireplace with a snowstorm howling," writes Anja Geitmann, Dean of the Faculty of Agricultural and Environmental Sciences.
"I intend to continue reading Bill Bryson's latest: The Body – A Guide for Occupants. I started it recently, and in addition to enjoying Bryson's entertaining writing style, I am learning an embarrassing amount, considering that I am a biologist by training. Let's blame it on the fact that I study plants, not animals, let alone human biology," says Geitmann.
"For the delivery of the second book, I am counting on Santa, to whom I sent the following request: Katie Mack's The End of Everything (Astrophysically Speaking). Dr. Mack is Assistant Professor in Physics at North Carolina State University and I follow her very active Twitter account," says Geitmann. "According to the description, the book promises to explore 'five universe-ending possibilities proposed by cosmologists, exploring what they would look like (if anyone were still around to see them) and how new cutting-edge astronomical observations and particle experiments can tell us which way our cosmos, and everything in it, might reach its ultimate demise.' I guess, this (plant) biologist occasionally needs some physics in her life, and the holidays might be the time to let astronomy take the mind off the latest regulations for social distancing and masks."
*****
Last year, Caitlin MacDougall achieved superstar status among McGill Reads fandom when she knocked off 75 books in 2019. So, what did she do for an encore this year? Joining the Century Club, of course.
"I managed to meet my 2020 Goodreads reading challenge of 85 books back at Thanksgiving (happy dance!), so everything I've read since then is bonus," says the Liaison Officer, Farm Management and Technology Program. "I'm currently on No.98 – Viktor Frankl's Man's Search for Meaning a short read I will finish in the next day or two. As for holiday reading, I'm excited to surpass 100 books before Christmas (a new personal best)."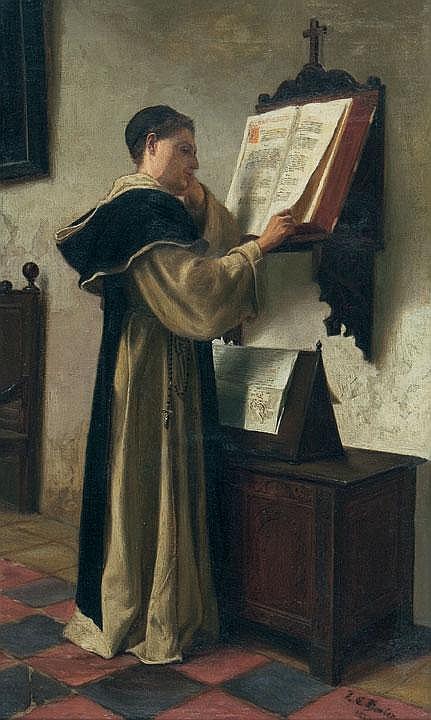 Next up for MacDougall is The New Wilderness, by Diane Cook. "I don't really know what to expect, but it was shortlisted for the Booker Prize this year so I figure that is good enough for me!"
Following that, MacDougall will tackle The Pull of the Stars, by Room author Emma Donoghue.
"Lastly, if I can get my hands on the audiobook copy of Dearly, by Margaret Atwood, her latest collection of poetry, I will be very happy," says MacDougall. "Right now, there's a four-week waitlist, but I'm hoping it won't take that long to become available."
"If I can recommend a book I've already read this fall and loved, it would be The Mountains Sing, by Nguyễn Phan Quế. Set in Vietnam and spanning the lives of three generations, it is so poetic and descriptive. After reading it I really want to visit Vietnam and see the country for myself, once we can safely travel again."
***** 
"This holiday season I'm hoping to read two new-ish releases by authors I admire; Ann Patchett's family drama The Dutch House, and Maggie O'Farrell's Hamnet and Judith, a fictionalised take on the short life of Shakespeare's son and how his death a few years before the writing of Hamlet may have shaped the play," says Jan Bottomer, Music and Arts Career Advisor, Career Planning Service.
"I always love the chance to curl up with a good mystery over Christmas; I'm currently part-way through Deborah Crombie's great Kincaid and James series. On the seasonal front, my family started a new tradition last year, a Book Advent Calendar! Each night we unwrap and enjoy an old holiday favourite like Mem Fox's Wombat Divine, Sheryl Haft's Goodnight Bubbala, or Barbara Robinson's The Best Christmas Pageant Ever.
*****
Last year, Chris Chipello turned heads with a strong performance as a McGill Reads rookie. There's no sign of the sophomore jinx as he's come back this season with two solid picks.
"I'm halfway through Barack Obama's new memoir, A Promised Land. It's excellent," says the Associate Director, Integrated Editorial Group, Communications and External Relations. "I'm also reading Louise Penny's All the Devils Are Here. I started one of her mystery novels last year, and never got into it. But I'm finding this one to be a page-turner."
*****
Carola Weil, Dean of Continuing Studies, submitted a long list of books she is currently reading. "As always in a pile and eclectic as ever," she writes. Weil's list includes: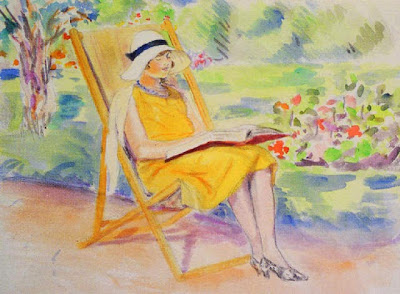 *****
Robin Beech, Dean of Students, is a first-time contributor to McGill Reads. Beech recommends a trio of books for people to tackle over the holidays.
A Morbid Taste for Bones, by Ellis Peters. "The first in a series of 21 books about a crime solving 12th century monk," says Beech. "Wonderful writing with a common theme throughout the series of adversaries working against each other with mutual respect aiming for the right outcome. Very different from the TV series that inserted anger and hostility as a cheap dramatic tool."
Beech also touts The Sweetness at the Bottom of the Pie, by Canadian author, Alan Bradley. "Another first in a series focusing on the adolescent, self-taught chemist, Flavia de Luce who solves crimes with a vivid imagination and sense of humour," says Beech.
Finally, Beech suggests The Thirteenth Tale, by Diane Setterfield. "Mystery novel with many twists and turns," he writes. "Contains some difficult imagery but an absorbing story and one where I did not see the answer until the last pages."
*****
What are the holidays without tradition? One of our favourite McGill Reads traditions is to sign off with the wise, funny and often poignant words of McGill's Great Communicator, Bud Martin. Sometimes people's explanations for why they choose a certain book tells us more about them than the choice of book itself. We think Bud's swell.
"Like my waistline, my holiday reading has been shaped by the pandemic. During the early, crazy days, when the workday finally wound down at midnight or whatever, I'd cool my jets with an episode of Lodge 49, Jim Gavin's wonderful TV series about failure, misfits, friendship, hope and an esoteric fraternal order," writes the University's beloved man of mystery. "The main character carries around a battered paperback of Dune. So, after spending my whole life shunning all things Arrakis, I got hooked on Frank Herbert's epic sci-fi worldbuilding. If I finish Children of Dune over the holidays, God Emperor is waiting in the wings. (I've got a copy of Gavin's own short story collection, Middle Men, at the ready, too.)"
"We've been using the pandemic as an excuse to clean up at home, so I'll balance out my winter reading with not-Dune books found forgotten and unfairly unread," says Martin. "Donna Tartt's The Goldfinch, for sure. Sabermetrics guru Bill James' non-baseball passion project Popular Crime and Serbian performance artist Marina Abramović's memoir Walk Through Walls. Maybe Patricia Highsmith's last Ripley novel, or Edward St Aubyn's last Melrose one, or Harry Stephen Keeler's The Riddle of the Traveling Skull?"
"One more to mention," he continues. "A big part of my reading life in the last decade-plus has been with my kids at bedtime. That ritual petered out a year ago. We tried to revive it during lockdown, but with schedules out the window, it didn't stick. I knew they'd outgrow it one day, just like I knew they were ready for mom and dad to stop walking them to school. But just because they're ready, it doesn't mean I am. If I'd known March 12 was the last morning we'd speedwalk through the park together (late, of course), I would've savoured every step and squabble – so I'm insisting we finish the book we dropped, Jeanne Birdsall's The Penderwicks At Last. That series meant a lot to us over the years. I want to know how it ends."