After long last, the sixth iteration of McGill Reads is upon us! Once again, we were impressed by the width and breadth of the submissions. We received suggestions from students, staff, faculty and upper administrators; and from Mac to the downtown campus. Once again, contributors listed books they hope to read as well as some of their favourites as suggestions for others to pick up. What makes this annual list such a treat is the insightful commentary that gives us a glimpse both into the books in question and the commentators themselves.
Thank you for everyone who took the time to submit their lists. You have helped turn this into a holiday tradition that is both entertaining and edifying. Happy holidays!
****
Always one of McGill Reads' most enthusiastic supporters, Victor Chisholm, Undergraduate Research Officer, McGill Faculty of Science, shattered all records this year by submitting his reading list a full month before the call even went out. "It's Halloween, really too early to be thinking about Christmas, and yet, I just had my eureka moment," wrote Chisholm on October 31. "Yes indeed, I have found it, and once again my Christmas reading choice comes from the shortlist of the Cundill History Prize competition… I have already made my selection, and as a bonus it seems fitting for the cold winter season: A Cold Welcome: The Little Ice Age and Europe's Encounter with North America by Sam White.
"I am tempted to choose Grant by Ron Chernow," says Chisholm, "for the simple fact that it eschews the overused pre-colonic plus post-colonic book title format.
****
If Victor Chisholm is to be commended for his early birdery, Lorrie Quigg wins the Just-Under-the-Wire Award. The Business Development Associate at the Soutar Career Centre, Desautels Faculty of Management, submitted two titles just hours before we posted this list. Quigg will be reading a pair of books by Dan Harris, 10% Happier and Meditation for Fidgety Skeptics.
****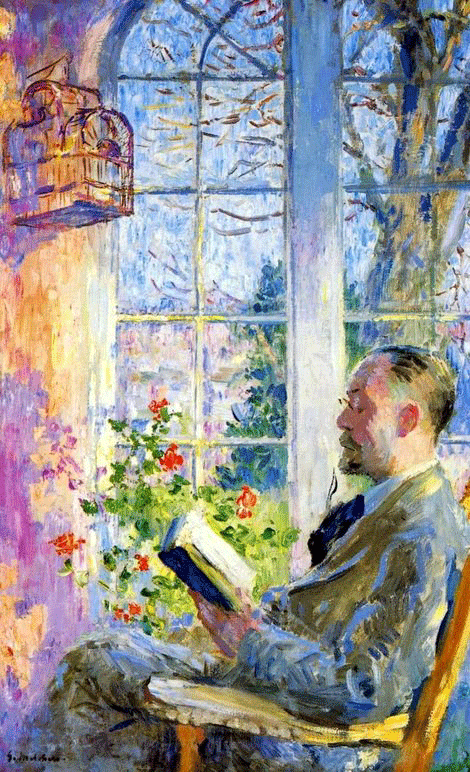 "I bought  Up from Freedom by Wayne Grady after reading the review in the Montreal Gazette because a house guest had left a paper back about slavery and I couldn't deal with the horror of it," says Louise Robertson, Coordinator, Receiving & Processing, and Database Maintenance. "This book offers some positive qualities in spite of the sad and shameful topic."
The Library Book by Susan Orlean is "a New York Times Best Seller and a gift from an American friend who thought I might find it interesting," says Robertson. "It's fascinating, and very timely for the McGill community because it deals with the 5-alarm fire in the Los Angeles Public Library and its aftermath as well as with the love of books and their important place in our lives."
****
Just hours away from jetting off to Hong Kong, Will Straw, James McGill Professor of Urban Media Studies, still took the time to whip up a quick list of holiday reads. "The first book I'll be reading is Flood of Fire, by the Indian novelist Amitav Ghosh. I'm going to Hong Kong for the first time, and Flood of Fire is the last of Ghosh's trilogy of long novels on the Opium trade and British colonialism," says Straw. "I'm starting with the last in the series because it's the one that deals most with Hong Kong and, well, apparently this is one trilogy you can jump into at any point."
Straw says he will "relax with two very short books, all published in French. The tiny press Yellow Now, based in Belgium, publishes short essay-books on weird and overlooked aspects of cinema history.  L'attrait du téléphone, by Emmanuelle André and Dork Zabunyan, is about telephones in films, and L'attrait des cafés, by Clélia and Eric Zernik is about cafés in cinema," he says. "I've read previous ones, on snow in film and rain in cinema, and they were both very enchanting and interesting."
Next up for Straw will be Refuse: CanLit in Ruins, a collection of essays co-edited by  Erin Wunker, Hannah McGregor and Julie Rak. "This book is one culmination of a few years of activism against the alleged racism, sexism and elitism of the Canadian literary establishment, put together by scholars whose work I admire, and feel like I want to get up to date on these controversies."
Finally, Straw says he will "unwind with The Long November, by James Benson Nablo, one of those old Canadian pulp novels reissued by Montreal's Vehicle Press in the Ricochet Series of reprints edited by Brian Busby. This one was first published in 1946 and takes place in Niagara Falls, a city I know well from my youth."
****
Josee Di Sano, Senior Administrative Coordinator in the Office of Religious and Spiritual Life, plans to read a pair of books this holiday season. Di Sano will re-visit I Know This Much is True By Wally Lamb, which she calls "one of my favourites." She will also read the timeless holiday classic The Subtle Art of Not Giving a Fuck by Mark Manson. Ho ho ho!
****
Everybody's favourite Director, Communications Services, Communications and External Relations, Tara Shaughnessy will be retiring early in 2019. Wanting to forever immortalize her name in the University annals, the eternally upbeat Shaughnessy figured appearing on our prestigious list was the best way to cement her legacy.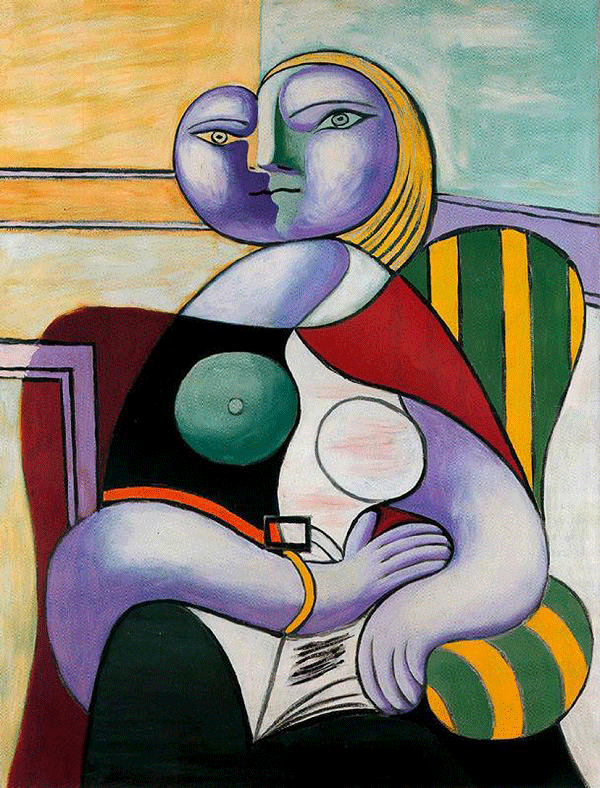 "First up over the holiday break I want to finish Mountain City Girls: The McGarrigle Family Album, says Shaughnessy. "The book is co-authored by song writer and musician sisters Anna and Jane McGarrigle in a collaborative style I hope to replicate in a project to write a family memoir with my own sisters in 2019.
Next will be The View from Flyover Country: Essays by Sarah Kendzior. "The author, a Midwestern journalist and authoritarian governments scholar, co-hosts one of my favourite podcasts Gaslit Nation with Andrea Chalupa, that provides compelling research and insight into events south of the border," she says. "I'm eager to read her essays such as Survival is Not an Aspiration, Academia's Indentured Servants and The Peril of Hipster Economics."
"Celebrated Monty Python alum, Eric Idle, publishes a fun blog  with an eclectic book review section, she says. "In one post he describes Saul Bellow's The Adventures of Augie March as 'perhaps one of the greatest novels I've ever read.' Thanks to McGill Library I hope to find out whether his hearty endorsement of the work is justified."
Other books on Shaughnessy's rotation "to satisfy various moods" will be: Standing on the Edge: Finding Freedom Where Fear and Courage Meet by Joan Halifax; Being Mortal: Medicine and What Matters in the End by McGill honorary doctorate Atul Gawande; and Edgar H. Schein's Organizational Culture and Leadership, "my obligatory nerd-out read. And finally, if I can muster the strength I'll tackle The End, Karl Ove Knausgaard's 1,150 page finale to his 6 volume autobiographical cycle. His brooding narrative hardly befits the festive season so may have to wait — we'll see!"
****
While Shaughnessy is looking to finish Karl Ove Knausgaard challenging autobiographical series, Myriam Audrey Larose, is just at the beginning.
"I am planning to begin reading My Struggle, a six-volume autobiographical novel by Norwegian writer Karl Ove Knausgaard's," says the Immigration Advisor in the Faculty of Arts and Faculty of Science. "Having just finished reading his collection of essays entitled Autumn, I found his writing touching, beautiful in its simplicity and yet insightful. Adam Hammond of the Globe and Mail called My Struggle 'the first truly monumental literary production of the 21st century.' Wish me luck!"
Larose also took the time to toss some bouquets around. "I'd also like to include a shout-out to our wonderful library staff for providing the McGill community with such an incredibly rich collection of works, from printed to electronic books, DVDs and online resources. Thank you!"
****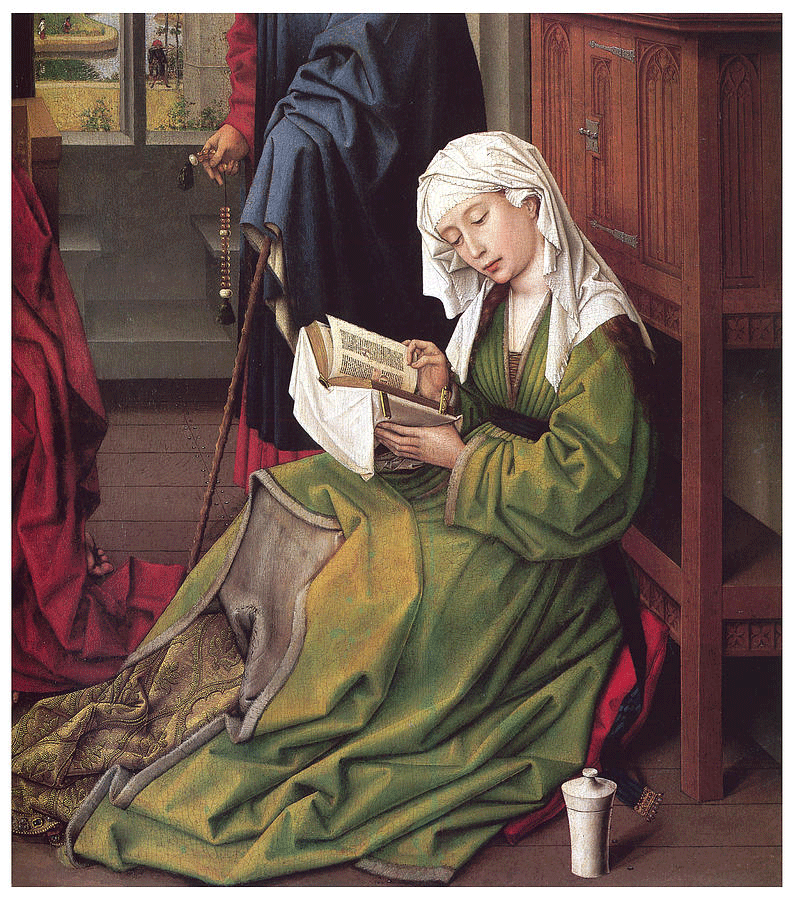 Just a few days away from graduating with a major in International Development and a minor in Art History and Indigenous Studies, Emmanuelle Desrochers has compiled an ambitious list that she is "planning to read over the Christmas break (and a little after)"
For starters she will finish Mary Shelley's Frankenstein, "which I had put on hold during the finals season."
After that Desrochers will tackle:
Kate Atkinson's Life after Life. "Even though we should not, I judge books by their covers… and then by their summaries. I came across this book while procrastinating at Paragraph book store."
Cold Skies by Thomas King. "King has been recommended to me two years ago by Prof Downey (now at McMaster) during the last lecture of our Introduction to Indigenous Studies course," says Desrochers. "I had then read King's Truth and Bright Water, which I really liked. It was the kind of book you cary in your mind long after finishing it."
Katherena Vermette's The Break. "I had started it last February but was not in the right state of mind to read it. During my Indigenous studies minor, I started to look specifically for Indigenous/ Inuit authors. I have since discovered five authors, including my now favourite: the late Richard Wagamese. "
Eowyn Ivey's To the Bright Edge of the World. "Last Christmas break, I read Ivey's The Snow Child, which I really enjoyed, as it is beautifully written and was perfect for a cozy wintertime read.
****
Dannie Moronval, Senior Administrative & Student Affairs Coordinator in the Faculty of Medicin plans on reading a pair of Dan Brown offereings, Origin and Inferno. "I loved reading three other of his books so have been wanting to read more from him," she says.
****
Gary Brouhard, an Associate Professor in Biology, plans on reading The Stone Sky by N.K. Jemisin, Book Three of the Broken Earth series. "This book won the Hugo Award in sci-fi," says Brouhard. "Jemisin is the first woman of colour to win the award and the only author ever to win it three times in a row! (For the Broken Earth series)."
****
"This holiday season I have a seemingly dark collection of books on my 'to read' list," writes Kendra Gray, Internships Officer in the Office of Student Academic Services, Faculty of Agricultural and Environmental Sciences "I will be reading (or finishing) several books that provide political commentary on places in uncertain times."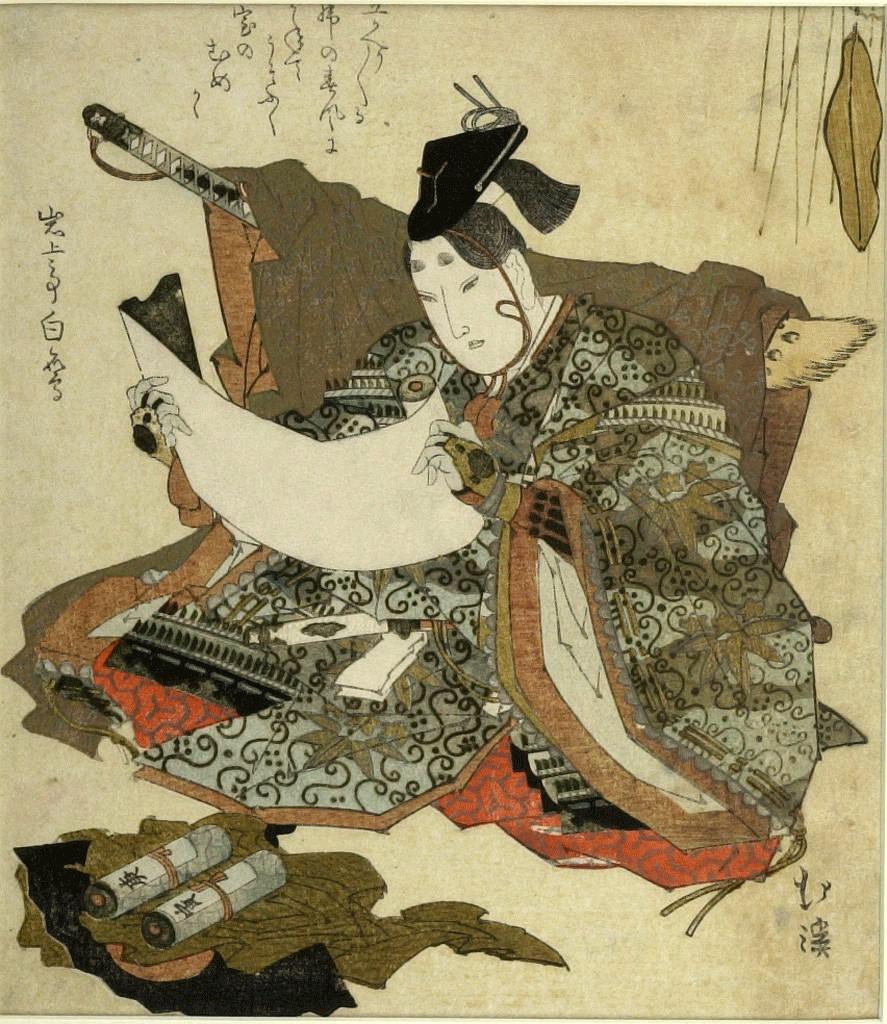 Mikhail and Margarita by Julie Lekstrom Himes: "Although it is fictionalized, I'm really enjoying the glimpse into the life of Mikhail Bulgakov prior to his writing of Master and Margarita (political satire on the Soviet state and Stalin)," says Gray. "And it has me regularly wondering 'Is this part real?  Did Stalin really summon Bulgakov to the Kremlin, and take him out for a drive?'"
Ashes and Diamonds, by Jerzy Andrzejewski: "The novel takes place in Poland in 1945.  A small-town hotel houses a variety of people – 'Communists, socialists, and nationalists; thieves and black marketeers; servants and fading aristocrats' – a microcosm of society," says Gray. " I'm not sure how I first learned about it, but I found that this book was repeatedly referenced elsewhere, so I'm excited to read a classic that describes Poland at such an interesting period."
Kolyma Stories by Varlam Shalamov:  "It is based on Shalamov's time in the Gulag (he was imprisoned for 15 years, released in 1951), so I expect it will add a human face to a system designed to dehumanize millions," says Gray. "Despite living in Russia for two years (1999-2001), I feel that I started to better understand the country and people after returning home and reading Anne Applebaum's Gulag.  I'm fascinated that, at a time when many in the 'free world" were enjoying Disney, listening to Elvis and Frank Sinatra, and watching Marilyn Monroe, millions were being accused and imprisoned by a system that is hard to fathom for many of us who have had the privilege of growing up in places with political freedom. And that in those authoritarian systems, writing or reading books critical of those systems was a punishable offence.
****
Shira Wachtel has chosen one book to read during the break, 21 lessons for the 21st century by Yuval Noah Harari. "I'm interested in reading this book because, to be completely honest, I feel uneasy about the future," writes Wachtel, who is studying Accounting with a concentration in Managing for Sustainability. "Harari addresses urgent questions on todays global agenda and, as a young, soon-to-be Mcgill graduate, I think it's important to be well-informed on these topics. A common review of the book seems to be that Harai cuts through a lot of the clutter that characterizes the media these days and provides insights in a direct manner. I hope that's true!"
****
Another McGill Reads regular, Abida Subhan, of the Department of Animal Science and Department of Natural Resource Sciences, has set her sights on a trio of books. "If I could read just one of them, my holiday will be complete," says Subhan.
Robin by Dave Itzkoff. "Hoping this book would shed some light on the man that was Robin Williams."
Being Mortal by Atul Gawande. "The McGill connection ( Honorary Doctorate) got me curious."
Fear by Bob Woodward. "Just to get an idea of what is happening South of our border, from a reputable writer."
****
"My secret? I listened to Terry O'Reilly's Under the Influence on CBC and bought his This I Know: Marketing Lessons from Under the Influence," says Catherine Stace, Career Planning Service. "The accidental marketing success stories are my favourite."
Stace also plans to read Shade: A Tale of Two Presidents by Pete Souza ("I am mesmerized by what is happening south of the border") and  "highly recommended Indian Horse by Richard Wagamese.
****
Aziz Choudry, Associate Professor, International Education in the Department of Integrated Studies in Education, has "three books at the top of my pile."
The Labor of Care. Filipina Migrants and Transnational Families in the Digital Age by Valerie Francisco-Menchavez.  "I'm pleased to be hosting a visit to McGill by Dr Francisco-Menchavez in January and am excited to read this a fine example of engaged research on the struggles of migrant Filipina workers in the US and their transnational families," writes Choudry.
Stopping the Spies: Constructing and resisting the surveillance state in South Africa by Jane Duncan. "Questioning whether contemporary South Africa is becoming a surveillance state, asking whose interests are served by this, and situating this in a global context, this book asks what organized responses might be effective to push back at mass surveillance and anti-democratic and repressive measures which targets political dissent," says Choudry. "Written by a leading South African scholar on surveillance, privacy and social control, this is a thought-provoking book with relevance and resonance to readers in many other parts of the world."
"Many mourned the loss of long-time editor of Race and Class, British anti-racist thinker-activist A. Sivanandan in January 2018.  Catching History on the Wing: Race, Culture and Globalization is a great collection of some of Siva's writing and thinking, full of profound analysis, clarity, wit and fire," says Choudry. " What strikes me about so much of his work it its prescience — he influenced so many people not only to better understand racism and imperialism, but to act."
****
Ann C. Macaulay, Professor of Family Medicine offers a few recommendations on top of the titles of books she plans to tackle. She suggests people read Back to Beer and Hockey: The Story of Eric Molson, by local author Helen Antoniou. "This book, set in Montreal about the Molson Company which is North America's oldest brewery, tells the remarkable leadership of Eric Molson who was the sixth generation to head the Molson brewery over many decades and also how one of his sons regained ownership of the Montreal Canadiens hockey team," says Macaulay.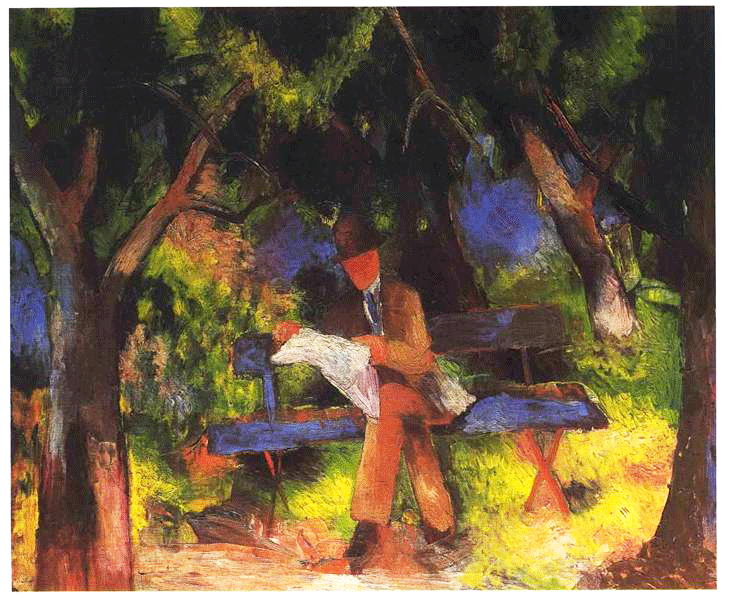 Her fiction recommendation is Full Disclosure, by Beverly McClachlin, which Macaulay calls "a highly readable court-based debut novel with interesting legal insights written by the recently retired Chief Justice of the Supreme Court of Canada."
"What I plan to read these holidays are biographies — Benjamin Franklin: An American Life and Einstein: His life and Universe, both written by Walter Isaacson and which I have chosen because I so enjoyed his masterful biographies of both Steve Jobs and Leonardo da Vinci."
****
"The McGill Reads feature at this time of year is always one which I very much look forward to, because it highlights the great and uniquely diverse reading culture that exists at McGill," says Bruna Salhany, Administrative & Student Affairs Coordinator in the Department of Pediatrics (Cardiology, Gastroenterology, and Respirology Resident Training Programs). "It also helps determine the upcoming year's reading goals, answering the perennial questions of 'What should I read next? What's new and interesting in literature? Which topics would I like to learn about?' that haunt this voracious reader.
"As for me, my December-come-holiday reading list is already underway, as I'm taking turns between reading Half of the Yellow Sun, by Chimamanda Ngozi Adichie and Time and Despondency, by Dr. Nicole Roccas. The other books in the small bedside stack are L'Appart: The Delights and Disasters of Making My Paris Home, by David Lebovitz; Rules of Civility: A Novel by Amor Towles; and Hymns of Paradise by St. Ephraim the Syrian.
****
"I am looking forward to relaxing with some books over the holidays," writes Crystal Noronha, Research Administrator in the Faculty of Education. "Some suggestions from friends include All Things Consoled by Elizabeth Hay; The Journey Forward, A Novella On Reconciliation by Van Camp and Gray Smith; and I will rereading Malgudi Days by R.K Narayan because it is sitting on my bookshelf at home."
****
Suzana Bubic, Dining Hall Operations Manager, Residences Dining Halls, has set her literary sights on Small Great Things by Jodi Picoult and runaway best seller, Becoming by Michele Obama.
****
"I had perhaps overestimated the amount of leisure reading I'd be able to do this semester, and, as a result, was adding books to this list more quickly than I could read through them," writes Andrew Foley, a first year PhD student studying Strategy and Organizations in Desautels. "I've earmarked a small, and perhaps ambitious, subset of the growing crush for the holidays."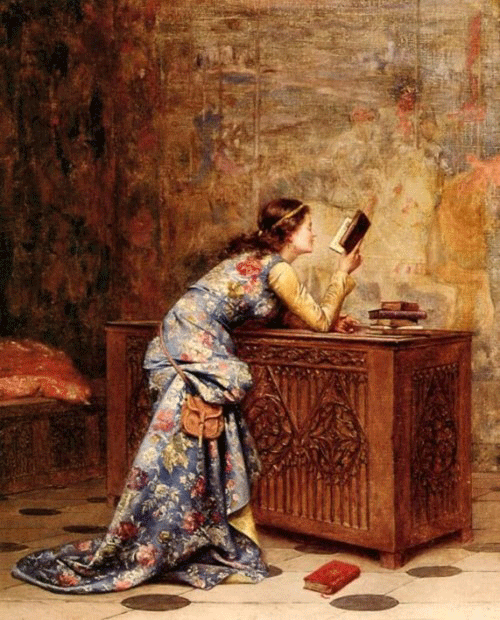 The Ministry of Utmost Happiness by Arundhati Roi. "Roi is one of my favourite fiction authors, and I've been meaning to get to this one for a while," says Foley. "With its not-so-subdued political undertones, it also seems to be à-propos given the political climate in my own country (the USA) at the moment…"
Mathematics for the NonMathematician by Morris Kline. "I've started this a few times but never quite made it through," admits Foley. "As a non-quantitative student now interested in quantitative research, I've been meaning to read this as a combination of leisure and skill-building.  The book really takes an interesting and humanistic approach to quantitative reasoning – I'd highly recommend what little (30 per cent or so) I've read of it so far."
The Ghost in the Machine by Arthur Koestler. "This has been on my reading list since reading Soul Machine a number of years ago.  I feel that a healthy dose of Cartesian doubt is a great way to start the year afresh."
Player Piano by Kurt Vonnegut.  I never get tired of Vonnegut, but I've always somehow missed this one. It also seems relevant amid current debates, especially in the bustling AI hub on McGill's campus (might we even say a "hippy-campus"?) about whether or not machines will leave humans jobless.
Rosemary: The Hidden Kennedy Daughter by Kate Clifford Larson.  There's a lot of wisdom in biographies, and this is one the Kennedy we never hear from.  Also, being an American in Montreal just a few blocks from a frightfully large statue of JFK's head seemed like just the right collection of events to push this one to the top of my list.
"Thanks for taking the initiative with this project," says Foley. " I've enjoyed reading past posts, and I hope that mine will be similarly inspirational to others."
****
"During my weeks off, I'll be reading through the Great British Bake-Off cookbooks and Baking Chez Moi by Dorie Greenspan to make some incredible edible gifts for family and friends," says U1 Biology student Camille Jones. "Happy reading!"
****
Andra Syvänen, Assistant Dean, Admissions & Recruitment, praises a pair of books by Madeleine Miller, Circe and The Song of Achilles.
"After I returned from amazing trip to Greece (Mykonos, Santorini and Crete) this summer, a close friend recommended Circe, which brought me back to the enchanting world of the Greek islands," writes Syvänen. "The book is beautifully written, transporting the reader into the world of the heroine Circe, daughter of the Titan Helios, who is banished to a lonely island. Lovers of Greek mythology will appreciate how Miller weaves well-known myths into the captivating story of Circe. And being transported to the beautiful azure Aegean Sea on a snowy winter day isn't half-bad either! I am now a few chapters into The Song of Achilles, another of Miller's critically acclaimed novels. I look forward to finishing it over the holidays whilst pretending to be back in the beauty of Greece!"
****
Daniel McCabe, editor-par-excellence of the tony McGill News, took precious time from his jet-setting schedule to raise our humble list with his inspired contributions.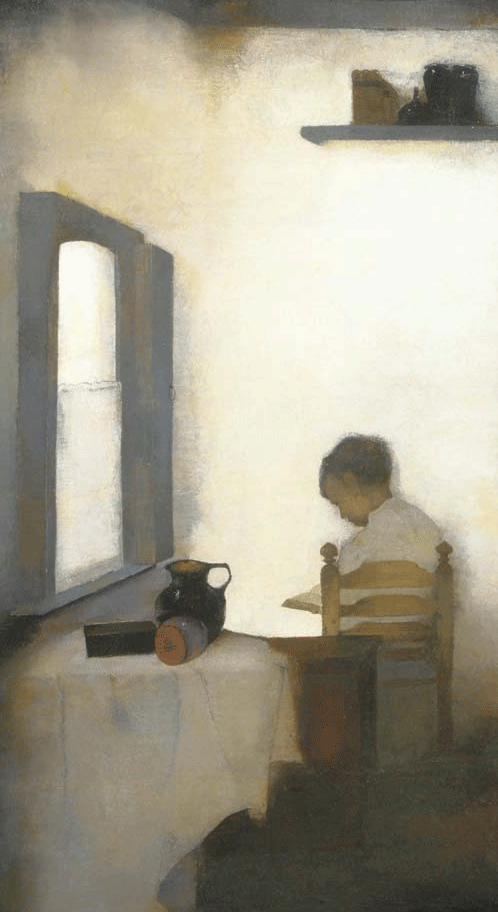 "I'll be reading a book that my wife recommends – Tara Westover's Educated," says McCabe. "Westover has a PhD, but she was only 17 when she first began attending school. She grew up in a survivalist Mormon household preparing for the end of days. Aside from the uniqueness of Westover's story and the skill with which she tells it, my wife suggests it is also a powerful glimpse into the minds of people who don't believe in what education has to offer – and are in fact deeply suspicious of it."
McCabe says he's been meaning to read Roxane Gay's Bad Feminist for a while now. "Having attended her Beatty Lecture this fall, I want to read it even more. The book has been described by Time as 'a manual on how to be human' and her insights, her humour and her take-no-prisoners forthrightness are essential in the sociopolitical moment that we find ourselves in.
"I also plan on reading McGill grad Heather O'Neill's Wisdom in Nonsense – Invaluable Lessons From My Father," continues McCabe. "She has a wonderfully playful way of putting sentences together and her books are full of empathy for people who lead unconventional lives. Wisdom in Nonsense focuses on one of those people – her dad."
A renowned 'star-maker,' McCabe has talked before about how Montrealers should "be bursting with pride over the fact that our Drawn and Quarterly is an international success story, regularly publishing some of the finest graphic novels on the planet. Earlier this year, one of those books, Nick Drnaso's Sabrina, became the first graphic novel to earn a spot on the Man Booker Prize longlist. It offers a deeply disquieting examination of social media and the 24-hour news cycle in the aftermath of a young woman's mysterious disappearance.
"Sabrina sounds like a somber read, so I'm going to need a chaser," says McCabe. "I'll probably read the latest compilation of the adventures of The Unbeatable Squirrel Girl, the most relentlessly upbeat and bushy-tailed superhero to ever hang out with the Avengers. Written by Canadian Ryan North and drawn by Erica Henderson, the series is a ton of fun, and Squirrel Girl's energetic optimism – in her attempts to befriend and rehabilitate a classic Spider-Man villain, for instance – is even touching."
****
When asked to submit to our list, McGill Athletics and Recreation's venerable Sports Information Officer, Earl Zukerman, cried "no mas!"
"After spending many marathon days and nights looking at my computer screen during the fall, I plan on catching up on my sleep and giving my eyes a rest during the holidays," wrote The Pearl.
He did, however, find out that Ottawa Senators assistant coach Martin Raymond, a McGill Sports Hall of Fame inductee who played five seasons for the varsity hockey squad and coached the team for another 17 years, said that he is reading Extreme Ownership: How U.S. Navy SEALS Lead and Win.
****
"I am looking forward to reading Ken Follett's A Column of Fire, my Christmas gift from my hubby (which I ordered and he's reading it first, that's just how we do things)," writes Isabelle Lalonde, Administrative Coordinator Scholarships, McCall MacBain Scholarships and Student Aid Centre. "The third novel in the Kingsbridge series and I enjoyed the first two tomes immensely."
****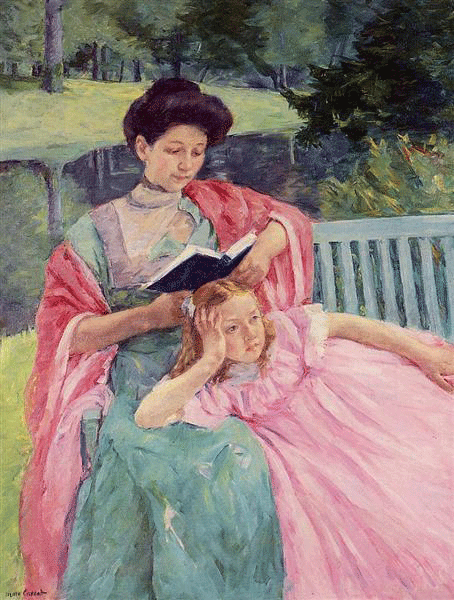 Caitlin MacDougall, Liaison Officer, Farm Management and Technology Program at Macdonald Campus, has set an ambitious literary schedule for herself over the break. Her selections include Dissolution, by C.J. Sansom; Circe, by Madeline Miller; Cat's Eye, by Margaret Atwood; and The Female Persuasion, by Meg Wolitzer
****
McGill Reads regular Sacha Young, Ethics Review Administrator in the Faculty of Medicine, says that the call for submissions came at the perfect time, "just as I am ordering books for the holiday break (truthfully, I have about half a dozen books in progress, but a few more never hurts.)"
Young's list begins with a "Bill Gates' recommended read,"a memoir titled Educated, by Tara Westover. "It was the description that caught my eye – 'the importance of self-reinvention'," writes Young. "This could describe my past year, but the author's story sounds much more interesting. Tara Westover, 'who grew up isolated from the outside world, did not attend school until 17 years of age and would eventually earn a PhD from Cambridge University.' A part of me wants to reject this book based on my initial perception  – another story about hardship to success – but Gates does not present the novel in this context. Yes, the author did have traumatic experiences, yet the take away seems more about self-discovery rather than suffering and redemption. Education becomes a tool for self-discovery, 'for developing a sense of self and what you think…'"
Young describes her other selections as "more self-indulgent and escapist to help disconnect from all the technical reading I have done this past year."
She hopes to get through Ken Liu's The Grace of Kings, the first book in a fantasy series. "NPR describes the novel as '…a magnificent fantasy epic that is deeply concerned with the high, the low and the movement of people and power between them. It's a book interested in the depth and breadth of empires and nation-states, from the mythic scope of battles to the minutiae of taxes — but its innovation lends grandeur to taxes and turns mighty battles into administrivia. Like Peng, it takes some effort to lift off — I needed a few chapters to learn a wide cast of characters and different points on the map — but once airborne, the view is breathtaking.' I have already begun reading this novel and can agree with the slow start, but the slow beginning, which felt like a cold winter morning when I must drag myself from my warm bed, was still filled with vivid description that help carry you to the action that emerges after the first third of the novel."
Finally, Young will tackle Alain Mabanckou's Broken Glass. "This novel has been on my shelf for the past couple of years calling me to open its still un-tattered pages," she says. "A comic novel with themes of self-delusion and self-awareness. The Independent provides this brief synopsis: 'Broken Glass proves to be an obsessive, slyly playful, raconteur. Some of his tales are about the patrons, others mock politicians and worthies, and one or two concern his own misadventures. They all twist in fantastical directions and several draw upon the more scurrilous strands of the Francophone canon: one of the finest vignettes is a pissing contest that could come from Rabelais.'"
****
Torsten Bernhardt, Course Administrator and Pedagogical Developer, Department of Biology, is back for another kick at the McGill Reads can. "The holidays will be busy so I'm probably only going to make it through one book," writes Bernhardt. "Both Wu Ming's 54 and Haruki Murakami's The Wind-Up Bird Chronicle have been eying me accusingly from the bookshelf for a while now, so I will read one of them. In an idea holiday situation, I'll get through both of them."
****
When he's not stalking spiders or tending to his duties as Dean of Students, Chris Buddle, apparently, does nothing but read. Yet again, his list is impressive both in its diversity and its sheer bulk.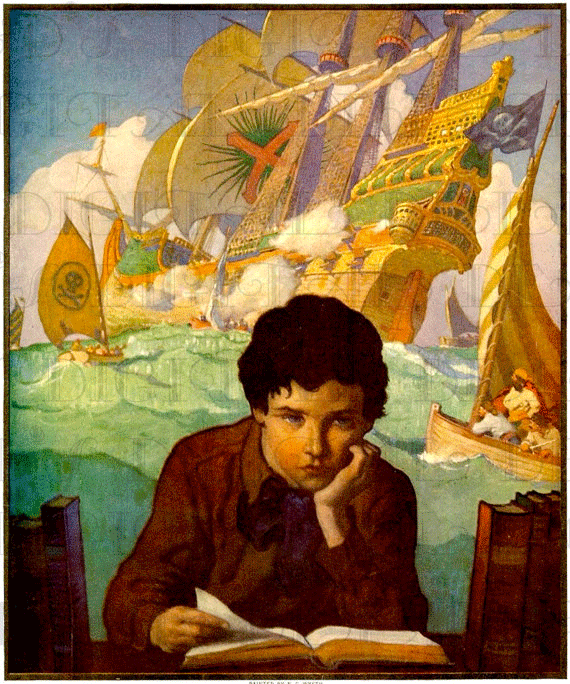 "On the fiction side, I've just started a dystopian novel by Canadian author Emily St. John Mandel, called Station Eleven," writes Buddle. "It's a quick and engaging read, and if you are into the 'the world is going to hell in a handbasket' genre, it might be your thing. Imagine: a wandering troupe of Shakespearean actors in a post-apocalyptic world…
"I also hope to crack the spine of Ann Patchett's Commonwealth – it was also on last year's reading list, but I never managed to get to it. Looks like quite an expansive tale of family intrigue – perfect for the holidays."
Buddle's youngest son has recommended he try the  The Blackthorn Key series. "It's of the young adult genre, but he tells me it's totally up my alley – magic, mystery, secrets and codes," says the Dean of Students. "A real page-turner," the youngest Buddle reports.
"I have a few items on the non-fiction list too – including Michael Palin's Erebus," says Buddle. "I actually heard him do a reading in Ottawa this past autumn, and the stories of Franklin's lost ship, from the shipyard, to its travels to Tasmania, through to its tragic end in the Arctic, looks about perfect for a December afternoon in front of the fireplace."
After hearing Ken Dryden speak at McGill's Fall convocation, Buddle wants to read Dryden's critically acclaimed book, The Game. "Although I'm not much of a sporting type, I am most curious about this book, and feel some sense of obligation to read it, as a Canadian (and as someone who does enjoy when the Habs are winning)," Buddle says."
"Finally, my brother-in-law, who is a huge fan of the game of chess, has also suggested I read Bobby Fisher Goes to War – it looks to be a fascinating take on the world's most important chess match, set against the backdrop of the Cold War, and the surrounding geo-political tensions of the era."
****
Amanda Testani, Communications Associate in the Office of the Vice-Principal (Research and Innovation) and a regular contributor to the McGill Reporter on all things research-related, changed hats briefly to indulge in a little literature. "This holiday season I will be reading The Girl with the Dragon Tattoo by Stieg Larsson; The Little Book of Hygge: The Danish Way to Live Well by Meik Wiking; and The Lonely Hearts Hotel by Heather O'Neill (who is a Montrealer)," she says. "I also read A Christmas Carol by Charles Dickens every Christmas Eve."
****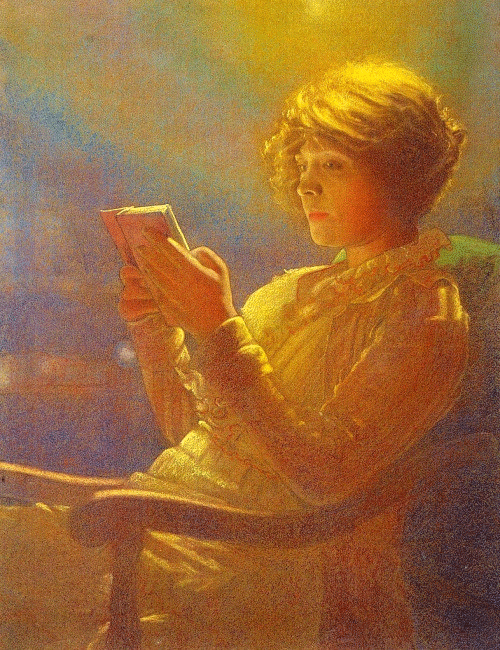 "I have become a fan of audible since having my daughter Olivia because I can still listen to my favourite books while doing some housework, but it is not the same as the real thing," says Tammy Lynda Cree, Executive Masters Programs Administrator. "I am very much looking forward to some extra time to sneak in a chapter or two. I have a copy of Tara Westover's memoir, Educated, taunting me on my nightstand that I hope to get to. I am also hoping to find time to read Caleb Carr's Surrender, New York as I am a fan of his other books.
"Last week I placed a book order for Celina Kalluk's Sweetest Kulu for Olivia," she says. "I am already looking forward to our cozy afternoons reading together at my parent's country home."
****
"I was thinking that the [McGill Reads] list was a bit of a curse, as I often end up reading something else entirely," says Kim Stephenson, Trade Buyer at Le James Bookstore. "It is because my stack currently has 32 books on it… But here we go:"
Ruth Bader Ginsburg, a Life by Jane Sherron de Hart. "Because it's the Notorious RBG."
Landfall by Thomas Mallon.  "Mallon is an excellent historical writer. This one focuses on George Bush the Younger aka Shrub. He is the author of Henry and Clara, and if you haven't read it, you should."
Dark Tide Rising by Anne Perry; the 24th William Monk novel. "This is one of the best mystery series ever – the first two pages of the original William Monk grabbed me years ago and I have continued reading them."
****
It is no surprise that with a PhD in history, Erin Corber, Graduate Career Advisor, Career Planning Service, finds herself "reading tons of memoirs, historical novels and books that straddle these two categories."
"Joseph Kessel wrote L'armée des ombres during the Nazi Occupation of France, a really dark novel about the French Resistance (of which he was a part)," says Corbin. "I can't wait to finally finish the last three books of Olivia Manning's Fortunes of War, a novelization of her life in Eastern Europe, the Balkans, and the Middle East during the Second World War.
"Black Lamb and Grey Falcon, Rebecca West's classic travel memoir of her journeys through Yugoslavia in the late 1930s is next on my list. I spent some time living and traveling in that part of the world and can't wait to get back. Philip Kerr's Berlin Noir trilogy is my evening 'slippers and red wine' read for the holidays: a series of three historical crime thrillers and murder mysteries that take place in early Nazi Germany centred on the gruff detective Bernie Gunther."
****
Bikram Poudel came to McGill this past September as a PhD candidate in the Department of Plant Science at Macdonald Campus. He has set his sights on a trio of books.
A  Journey: My Political Life by Tony Blair. "Blair was an influential world leader of his time and helped shape the first decade of the 21st century," says Poudel. "I have always been curious about how the leaders saw the different events from their perspective and this book looks an excellent way of knowing just that."
Sons and Soldiers by Bruce Henderson. "This book is the story of the Jews who escaped the Nazis and returned with the US army to fight Hitler in the World War II. It is an astonishing tale of courage and bravery which I hope will thrill me on this holiday. When I came across this book, I couldn't believe that the people who escaped the Nazis returned and fought them, knowing full well of what the fate lies if they are captured."
The Greatest Generation by Tom Brokaw. "This book brings to life the stories of a generation which saw the Great Depression and the Second World War while growing up but went on to lay the foundation of the modern United States of America. The tales are of people from all walks of life, senators, doctors, women in uniforms, a certain Navy pilot named George H.W. Bush who went on to become the 41st president and recently passed away, etc. It looks a rollercoaster ride to me."
****
Julie Fortier, Communications Manager , Facilities Management and Ancillary Services is going old school for the break. "I'm really looking forward to rereading Le Comte de Monte-Cristo.
****
Jim Nicell, Dean of the Faculty of Engineering, a longtime contributor to McGill Reads, is a man with big ambitions. "Maybe by the time I retire, I will get an award for the longest running contributor to this series," he says. We at the Reporter say, what are we without our dreams?
"I am having a tough time choosing this year because my library is growing at a faster rate than I can possibly read," says the man renowned for his challenging reads. "That being said, here are the books that are next in line on my reading list and that I hope to tackle over the next few weeks:
President Carter: The White House Years by Stuart E. Eizenstat
Behemoth: A History of the Factory and the Making of the Modern World by Joshua Freeman
"I think I'll be lucky if I can get through both of these by the end of the holiday, mainly because it seems that the holidays are quite short this year," says Nicell. "But if I find I have time, the third book will be Vietnam: An Epic History of a Divisive War 1945-1975 by Max Hastings.
"By the way, Behemoth happened to appear in the short list of Cundhill prize winners this year. I always enjoy the announcement of the short list because they always make for a great reading experience," he says. "Unfortunately, this year, I had already read half of them (Grant, Prairie Fires, and Red Famine), but I hope to get to the rest of them over the coming year."
****
In the ongoing Battle of the Deans, Dr. David Eidelman, Dean of the Faculty of Medicine and Vice-Principal (Health Affairs), offers a rejoinder to Dean Nicell's holiday offerings.
Eidelman's list includes "some of the more interesting books I have recently read (or am about to read in the case of the fiction)."
Nonfiction:
A Mind at Play: How Claude Shannon Invented the Information Age by Jimmy Soni and Rob Goodman. "Very interesting biography about one of the 20th century's most important geniuses – that no one has heard about," says Eidelman.
Why We Sleep. Unlocking the Power of Sleep and Dreams by Matthew Walker. "A great book about the most important (and most neglected) physiological state.  You'll never look at naps the same way again."
Artificial Intelligence: A Modern Approach by Stuart Russell and Peter Norvig 3rd Edition. "Given that everyone is talking about AI these days, it seems appropriate to know something about it. Although more technical than usual for "Holiday Reading," it covers all of AI, not just machine learning. Most importantly, it is available online for free at a dedicated Berkeley website.
Fiction ("these are planned for the holidays!"):
Washington Black. A Novel by Esi Edugyan. "The Scotiabank Giller Prize-winning novel about slavery, the Underground Railroad and the meaning of freedom."
Moon of the Crusted Snow by Waubgeshig Rice. "An Indigenous, Far North take on the apocalyptic novel. An opportunity to learn about Anishinaabe culture and human nature in the face of adversity."
Au revoir là-haut by Pierre Lemaître. "Winner of the 2013 Prix Goncourt, this novel describes the period after the Great War through the lens of soldiers who respond to demobilization by a daring crime."
****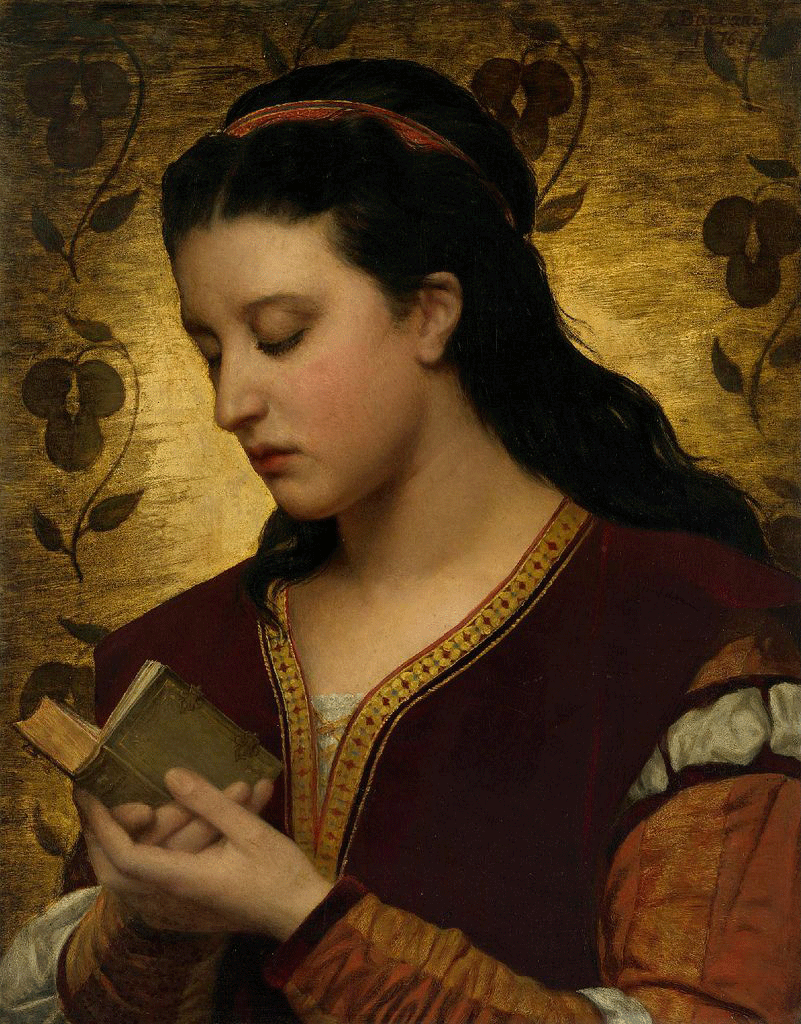 "I am excited by the upcoming holiday season because it means that I will be able to curl up in my favourite blanky in front of the fire with a book (my cat Toby will be on my tummy, and dog Salie will steal half of the covers)," writes David Syncox, Director, Alumni Communities. "My friend Brett lent me Born to Run: A Hidden Tribe, Superathletes, and the Greatest Race the World Has Never Seen by Christopher McDougall. "I'm passionate about running and looking forward to learning more about it."
****
Undergraduate Environment student, Twyla Schran, has joined our happy McGill Reads family first with a strong recommendation; The Sixth Extinction by Elizabeth Kobert. "This is a book that I have already read (multiple times) and loved," says Schran. "It's the 2015 nonfiction Pulitzer Prize winner. It's very engaging and has really great explanations of various extinction events; those that have happened as well as those that are currently happening. Informative, but not very lighthearted."
Schran's To-Read List includes Rosewater by Tade Thompson, the first in a sci-fi series about a community in Nigeria formed around an alien biodome; and Letters to a Young Scientist by E. O. Wilson. "Wilson is a scientist that I greatly admire (I have read many of his other publications, including Half Earth)," says Schran. "Letters is his personal philosophy on development as a scientist and the role of passion in research."
****
As per McGill Reads tradition, the last word(s) goes to Bud Martin, McGill's charismatic, enigmatic man-behind-the-scenes.
"Two fiction series will dominate the holidays," writes Bud. "The kids and I are all-in on Jeanne Birdsall's Penderwick novels, which aren't old but have that timeless 'big family' feel. (The Penderwicks at Point Mouette is already under the tree.) Me, I'm finally hooked on Ferrante; if I finish The Story of a New Name over the break, Those Who Leave and Those Who Stay is waiting in the wings.
"The balance of my holiday reading will be spent dipping into shorter stuff. The New York Times Magazine's annual 'The Lives They Lived' issue is always a great mix of fresh takes on people already well-eulogized, and introductions to fascinating people I'd never heard of. For less than the price of a candy-cane latte, I recently fluked across the two-volume Uncollected Stories of J.D. Salinger (an early '70s samizdat affair that some dude sold out of the trunk of his car until Jerome David's lawyers got heavy), a nice stop-gap while waiting for the mythical five posthumous books to materialize. Shorter, weirder: Diane Williams' Excitability and The Collected Stories of Lydia Davis have sat neglected on my shelf long enough. And, maybe just maybe, my copy of Spitzmaus Mummy in a Coffin and Other Treasures, the catalogue for the Kunsthistorisches Museum exhibit curated by Wes Anderson and Juman Malouf, will finish winding its way from Vienna so I can ring in the New Year poring over Old Masters, Indonesian lutes, taxidermied tree frogs and glass jellyfish. As one does."