This, the fourth iteration of the annual list, has once again inspired an impressive pan-McGill response from students, staff, faculty and upper administrators; and from Mac to the downtown campus. This year, contributors listed books they hope to read as well as some of their favourites as suggestions for others to pick up. And, with each passing year, our contributors have become increasingly prolific with their commentary, adding extra insight into both the books in question and the commentators themselves.
Not surprisingly, the final list is challenging and broad in scope, although it does have a number of titles recommended by more than one person, including The Invention of Science: A New History of the Scientific Revolution by David Wootton; Barkskins by Annie Proulx; Nick Harkaway's Angelmaker; Zadie Smith's Swing Time; and Joseph Campbell's The Hero with a Thousand Faces.
And while many of the works are recent publications, some having been released mere weeks or months ago, it is heartening to see the appearance of some time-honoured classics like To Kill a Mockingbird by Harper Lee; East of Eden by John Steinbeck; and Green Eggs and Ham by Dr. Seuss.
Thanks to everyone who participated. If you are interested in adding your choices to our list, send them to Neale McDevitt (who hopes to re-read Walt Whitman's Leaves of Grass over the break).
****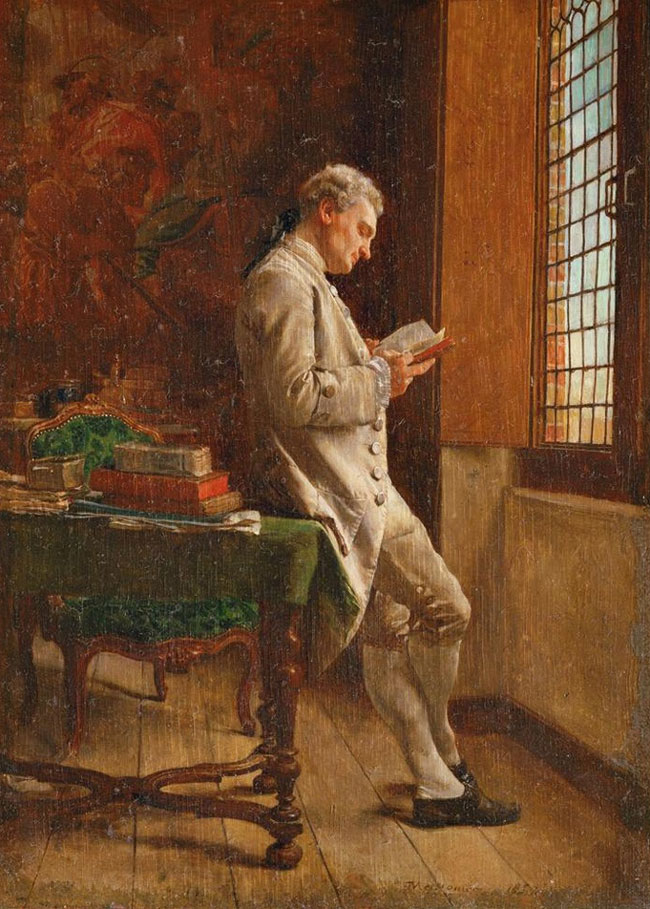 Sacha Young, ethics review administrator at the Faculty of Medicine, earned the coveted Usain Bolt Award this year, submitting her reading list a mere few minutes after the first call went out in What's New@McGill. For that she earns our eternal admiration, a free copy of any archived Reporter print issue and the first entry on our list.
"For the most part, my mind and interests are turned toward the past with books that are still relevant to our contemporary time," Young writes. Young's picks for the break? M. Scott Momaday's House Made of Dawn; James Baldwin's The Cross of Redemption: Uncollected Writings ("James Baldwin's writings still aptly capture the political and social dynamics of difference in American society," writes Young); The Golden Ass by Apuleius; and Savage Holiday by Richard Wright.
****
"I have a healthy backlog of books, in both French and English, I would like to dive into," writes Principal Suzanne Fortier, who inspired our very first reading list back in 2013. "During the holidays, I plan to start with L'archipel d' une autre vie by Andreï Makine, an author I greatly admire. I also want to read Margaret Atwood's The Heart Goes Last. We had the great pleasure of having Margaret as our Beatty Lecturer this year and I am eager to read her again. Finally, I am planning to read The Invention of Science: A New History of the Scientific Revolution by David Wootton, one of our 2016 Cundill Prize finalists.
****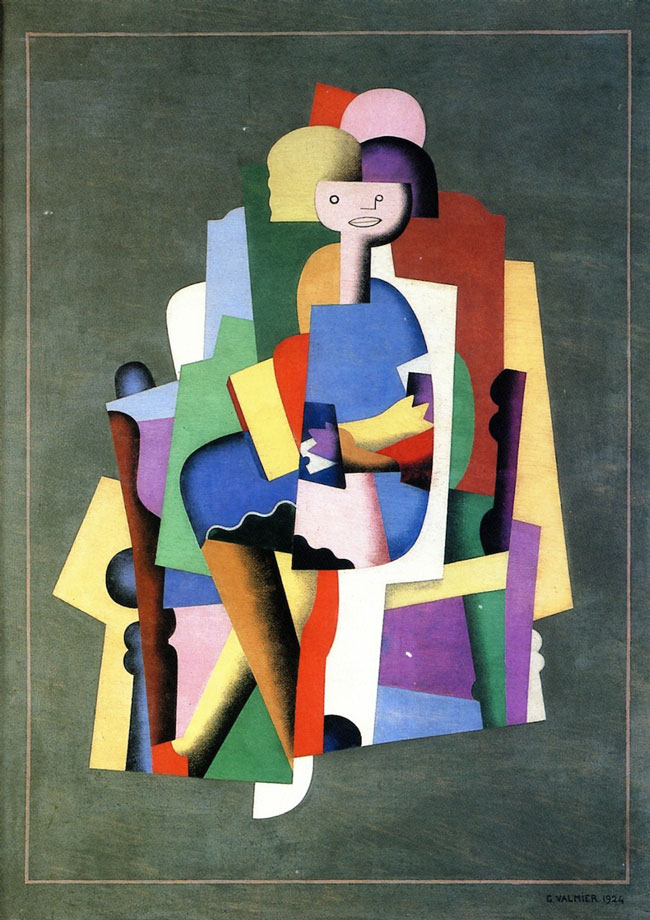 Victor Chisholm, Undergraduate Research Officer in the Faculty of Science, says that he's been "pecking away at a book for a while" but the our annual reading list "made me think what i really WANT to read instead."
Chisholm's got his sights set on Ru by Kim Thuy. "I've heard many good things about this book, her debut novel which won the Governor General's Award for French language fiction at the 2010 Governor General's Awards," says Chisholm. "A novel about Vietnamese refugees coming to Canada seems very à propos now, since Canada's welcoming of the Vietnamese some years ago has inspired many of us to try to do the same for Syrian refugees today… I haven't decided whether to read it in the original French, or the English translation by Sheila Fischman who has done so much to bring French-language literature to the Anglo-sphere."
****
Toronto Maple Leafs head coach Mike Babcock (BEd '86), the only person ever to have coached a world champion team, an Olympic gold medal team and a Stanley Cup team, will use the short break to read Ego is the Enemy by Ryan Holiday.
****
Mathieu Hemery, a post doc Fellow in Physics/Biology has his sights set on four books including Satellite Sisters by Maurice Dantec; The Hero with a Thousand Faces by Joseph Campbell; Jean de Florette by Marcel Pagnol; and the iconic To Kill a Mockingbird by Harper Lee.
****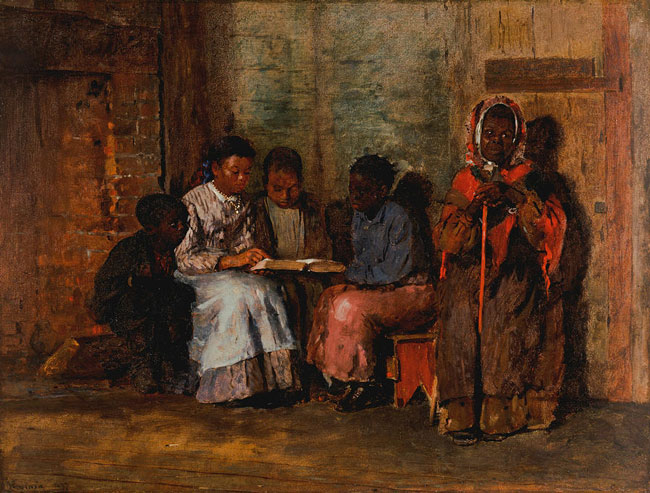 "I had planned to read Q by Luther Blissett (aka Wu Ming) – the first book one reads by an author is always extra exciting – but a friend of mine, finding out that I hadn't read anything by Nick Harkaway, thrust Angelmaker into my hands with a stern look," says Torsten Bernhardt, course administrator and pedagogical developer in the Department of Biology. "If I make it through those I'll dive into The Sting of the Wild by Justin Schmidt, about one man's personal exploration into stinging insects. Now I have three books, all by authors I've never read. Extra exciting!"
****
"In between celebrating and spending quality time with family, I'm really looking forward to relaxing with a few good books over the break," writes Isabelle Bajeux-Besnainou, Dean of the Desautels Faculty of Management. "At the top of my reading list is the suspenseful L' homme qui voyait à travers les visages by Eric-Emmanuel Schmitt, as well as L'innovation destructrice, a thought-provoking book by Luc Ferry, philosopher and political scientist. I also hope to revisit Rebalancing Society: Radical Renewal Beyond Left, Right, and Center by our very own Professor Henry Mintzberg who examines the importance of the plural sector and calls upon each of us to come together for the sake of our planet and future generations.
"These are only my preliminary choices, though," continues Bajeux-Besnainou. "I'm sure once the McGill Reads list is issued, my own reading list may take on a life of its own with many other fantastic books to add!"
****
"I am very interested in history and identity – and how, in different times, places, and cultures, people adapt and respond to life's circumstances – often resulting from difficult political situations or one's status as an individual (or group member) outside the dominant culture," says  Kendra Gray, projects officer in the Office of Student Academic Services. "I don't find the subject matter to be depressing; rather I am amazed by our capacity to adapt and work within constraining circumstances."
To that end, Gray will be finishing Hitler:  Ascent, 1889-1939 by Voker Ullrich and Memory Mambo by Achy Obejas. Gray also will tackle some new titles, including Nightwood by Djuna Barnes; Master and Margarita by Mikhail Bulgakov; and Leaving Berlin by Joseph Kanon.
****
Audrey St-Yves, a Masters student in Animal Science writes: "The holiday season is one of the two periods each year when I force myself to escape both physically and mentally. This year, I plan on escaping into history with A Song of War: A Novel of Troy by Kate Quinn et al.; the third book in the Earth's Children Series, The Mammoth Hunters by Jean M. Auel; and Francine Rivers' interpretation of early Christianity in Echo in the Darkness," says St-Yves. "If there is additional time, I'd also like to begin The Wise Man's Fear by Patrick Rothfuss, but I think that would be getting a little greedy!"
****
Elise Boivin-Ford gives a hearty thumbs up to Neapolitan Novels, a four-part series by the Italian novelist Elena Ferrante. "A lovely story about friendship and the journey of finding oneself amongst a challenging upbringing and surroundings," says the project coordinator in the Department of Pharmacology and Therapeutics.
****
Anne Leahy, a professor in the School of Religious Studies plans to read three books over the break; Éric-Emmanuel Schmitt's L'homme qui voyait à travers les visages; Elena Ferrante's L'Amie prodigieuse; and Thomas King's The Incovenient Indian.
****
David Eidelman, Vice-Principal (Health Affairs) and Dean of the Faculty of Medicine, once again sends us his ideas for interesting holiday reads. "I have tried to choose four that cover a spectrum from fantasy to non-fiction," he says, providing his commentary on each book.
The Better Angels of Our Nature. Why Violence has Declined By McGill grad Steven Pinker. "This is a fascinating exploration of the counter-intuitive idea that we are living in the least violent period in human history," says Eidleman.
The Blade Itself by Joe Abercrombie, the first book in the dark fantasy First Law Trilogy. "Highly recommended for those with a taste for such things."
All the Light We Cannot See by Anthony Doer. "Wonderful novel about a German boy, a French girl and occupied France in WWII."
Do Not Say We Have Nothing by Madeleine Thien. "A lyrical novel about memory, music, math and China's Cultural Revolution."
****
"This holiday I plan to finish Annie Proulx's unique historical perspective of the boreal forest in her novel Barkskins, says Nigel Roulet, Chair of the Dept. of Georgraphy.  "I also want to read the second book of Peter May's Lewis Trilogy, The Lewis Man. In May's descriptions one can almost feel the cold, damp wind of the west coast of Scotland."
****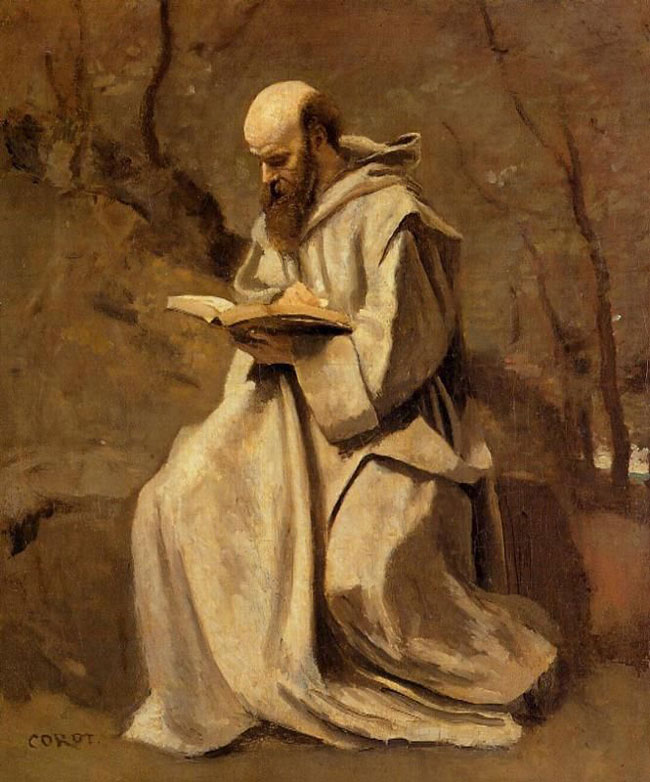 Psychology professor Frances Aboud highly recommends Napoleon's Last Island by Thomas Keneally, some historical fiction about Napoleon's last exile on the island of St Helena.
"Keneally's turn of phrase is wonderful, so it is a pleasure to read every word and phrase carefully," says Aboud. "He also has done a great deal of research, particularly the diary of Betsy a young British girl who had a riotous friendship with Napoleon on the island. Their friendship is the centerpiece of the novel. I read other books of Keneally, including Daughters of Mars and Road to Asmara and I have loved them all."
****
Kimberley Stephenson, trade buyer at the McGill University Bookstore, has five books lined up on her bookshelf: SPQR by Mary Beard; Crosstalk by Connie Willis; A Great Reckoning by Louise Penny; and The Terranauts by T.C. Boyle. Finally, she plans on re-reading A Tree Grows in Brooklyn by Betty Smith – a book Stephenson first read more than 40 years ago. "It's one of those books I loved so much when I first read it and I think of it every so often, and say I must read it again, so this holiday I will," she says. "If you ever asked McGillians to name their favourite books from long ago I bet A Tree Grows in Brooklyn would appear many times."
****
Andrea Di Stefano, an editor at Enrolment Services, says "this year's theme for my holiday reading is personal development." As such, he will be tackling Gary Zukav's Seat of the Soul, "which was recommended to me by several people I respect (including Oprah) so I finally picked it up. I found a copy at this year's McGill Book Fair!"
Next, Di Stefano will read Wooden: A Lifetime of Observations and Reflections On and Off the Court, by legendary basketball coach John Wooden, followed by Ramit Sethi's I Will Teach You to be Rich for a lesson in personal finances. "Money isn't everything," writes Di Stefano, "but I'm guessing it makes everything else a little bit better."
****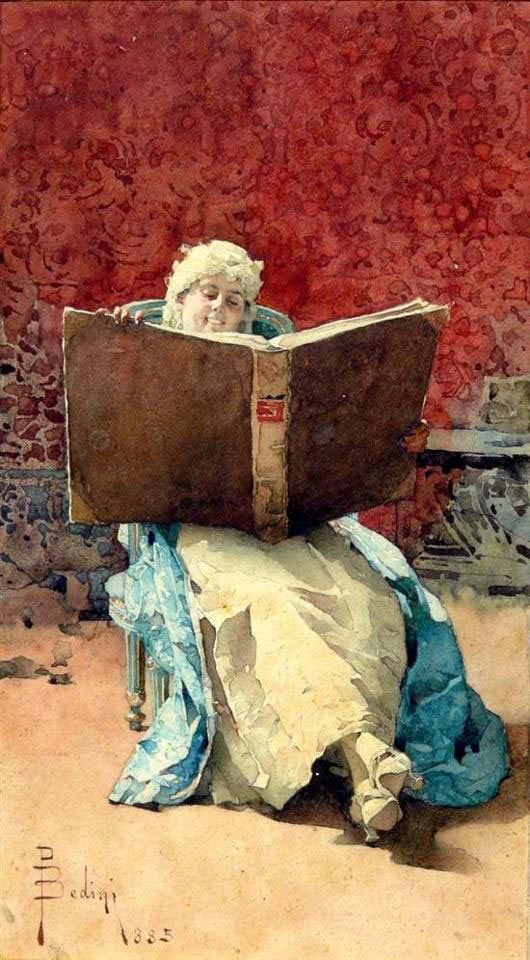 Emily Heer, an M.Sc. Public Health Candidate in the Department of Epidemiology, Biostatistics and Occupational Health, recommends a trio of books for people looking for inspiration – sounding every bit like a a seasoned literary critic.
Of The Sellout by Paul Beatty, Heer writes; "Paul Beatty is the master of satire and this particular one will make you cringe and almost hate yourself for enjoying the book so much, and I think that's the point. It's thoroughly entertaining and gives a perspective on race in America that is otherwise hard to find."
Shantaram by Gregory David Roberts. "If you're a fast reader and enjoy 900-pages of dreamy images, this is the book for you," writes Heer. "It's set in India, and Roberts' vivid descriptions of the heat and humidity will almost make you forget the snow outside. It's enthralling, fantastic, and will send you through a whirlwind of facial expressions in a single sitting."
Finally, Heer recommends East of Eden by John Steinbeck. "Everyone should read this book at least once in their life," she says, "and now is as good a time as any."
****
Speaking of suggestions, Isabelle Carreau, senior planning analyst in the Office of the Provost and Vice-Principal (Academic), "warmly recommends" Du domaine des Murmures by Carole Martinez.
****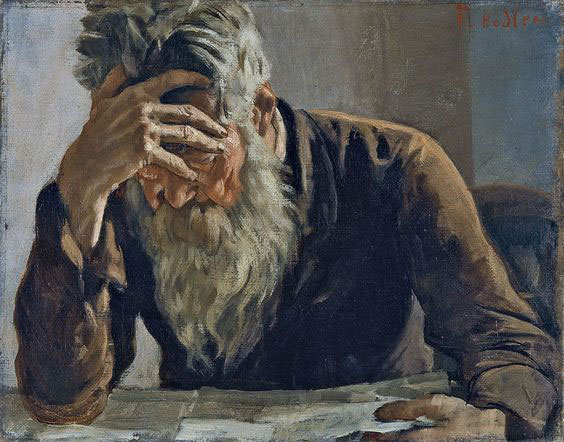 Doug Sweet, the hard-bitten director of Internal Communications, plans on tackling Barkskins by Annie Proulx, one of his favourite authors. "It promises to be a challenging, grisly read, not any kind  of syrupy holiday fare," says Sweet with obvious glee.
"What do you expect from two Trent guys?" asks Sweet when told he and Nigel Roulet, Chair of the Dept. of Geography listed the same book.
****
You'd think training seven days a week as a national-calibre distance runner and maintaining a 4.0 GPA would leave little time for extracurriculars, but François Jarry, McGill's Top Eight Academic All-Canadian is looking forward to "reading a bit of science-fiction, probably some stories by H. G. Wells."
Not surprisingly, for a person who, in a recent Reporter profile, said he tries to be as efficient as possible with his downtime, Jarry also plans on reading Which Comes First, Cardio or Weights?: Workout Myths, Training Truths, and Other Surprising Discoveries from the Science of Exercise by McGill alumni and school 1500m record holder, Alex Hutchinson "I want to find out what I should do to improve my running and what's useless according to science," says Jarry.
****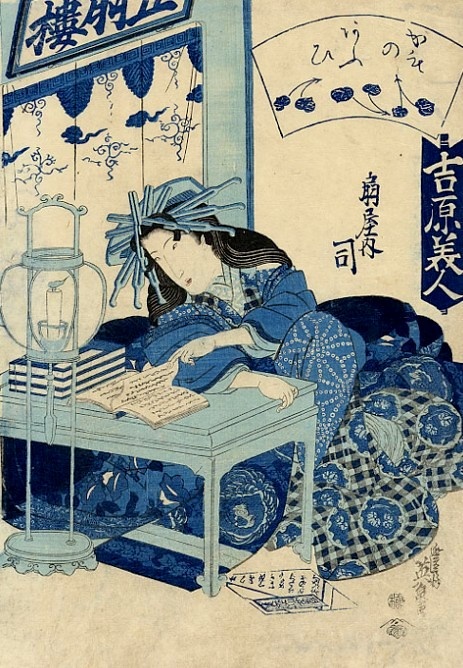 "There is one promise to my father I have kept since I was 7 – read at least one book per year that has absolutely nothing to do with my academic life (or work life)," says Biru Zhou, academic associate at the Centre for Research on Children and Families. "Here it goes for 2016. A Dance with Dragons by George R.R. Martin and This is Improbable: Cheese String Theory, Magnetic Chickens and Other WTF Research by Marc Abrahams (OK. I cheated for this one)."
****
"I'm into historical fiction or fantasy combined with mysteries at the moment," writes Dr. Colleen Cook, McGill's Trenholme Dean of Libraries.
Over the holidays, Cook will read Angelmaker by Nick Harkaway, which she calls "a combination of fantasy and British crime with a labyrinthine plot."
Also on Cook's list are 2000 Whitbread Book Award-winner, English Passengers by Matthem Kneale; C. J. Sansom's Dissolution; and Jamaica Inn, a murder mystery written in 1936 by Daphne du Maurier and made into a movie by Alfred Hitchcock three years later.
****
"This year with Syrian war refugees spread across the world, I will re-read W.G. Sebald's The Emigrants," says Dr. Jaswant Guzder, a professor in the Department of Psychiatry. "A testimony to memory, identity and moral fabric of lives uprooted by the German Holocaust and the uprooting of so many lives. Sebaldian novels were a powerful legacy of traumatic memory as an operative energy and a search for meaningful narrative after war upheavals."
****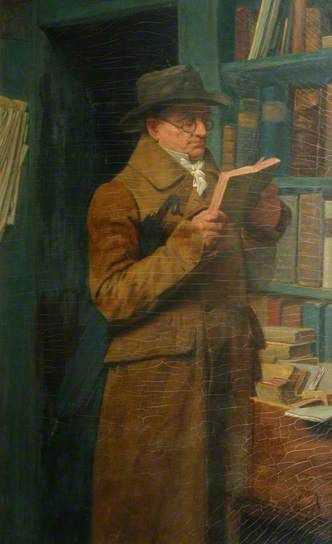 Earl Zukerman, the sleep-deprived Athletics and Recreation communications officer known for issuing press releases at all hours of the day and night, says that he usually tries to catch up on some shuteye over the holidays. But, the powerful siren song of sports history is even greater than the whispered lure of sweet slumber, says Zukerman. "As someone who has a fascination with the origins of hockey, I am planning on reading Architecture On Ice – A History of the Hockey Arena, a new book by Howard Shubert, just published by the McGill-Queen's University Press."
Zukerman notes that the book includes pictures of six of the seven rinks that the McGill hockey team has called their home since being founded in 1877, including the Lower Campus Rink, Victoria Skating Rink, Crystal Rink, Westmount Arena, Mt. Royal Arena, Montreal Forum and McConnell Arena.
****
Like Earl Zukerman, Elyse Cragg, Assistant Manager on the Web Communications team, is hoping to use the holidays to rest up and recharge her batteries. That being said, she says "I may keep reading the fairly low-brow Behind Closed Doors by B.A. Paris, which is a mystery in the vein of books like Gone Girl. I may also pick back up Redefining Realness if I have the chance. It's the autobiography of Janet Mock, a leader in the trans community whose honesty has brought a lot of visibility to the often life-threatening challenges facing this marginalised group."
****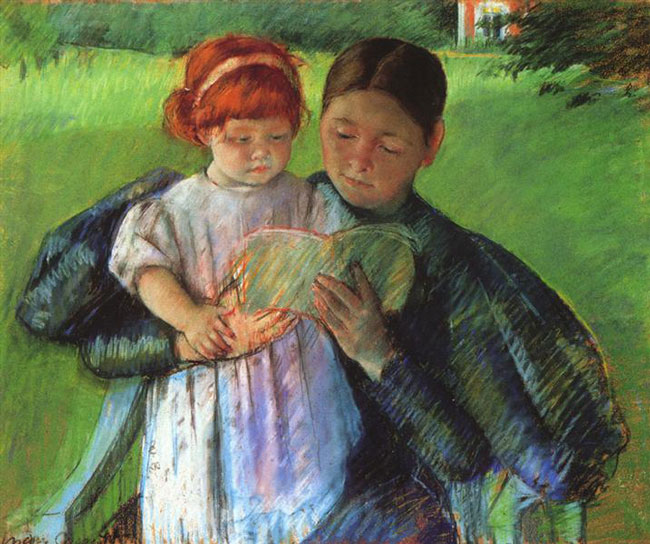 "My 'to read' list is always growing! I read widely, but for holiday reading, I particularly love intricate mysteries and smart, engrossing, character-driven novels," writes Jan Bottomer, Music and Arts Career Advisor in the McGill Career Planning Service. "For the former, Wilkie Collins' classic Victorian detective novel The Moonstone seems like a perfect winter read. I've also recently discovered Irish author Tana French and her excellent Dublin Murder Squad Series so next up is #2, The Likeness. For the latter, Ann Patchett's Commonwealth, Chimamanda Ngozi Adichie's Americanah and Zadie Smith's Swing Time are all on my wish list. Last but not least, over the holidays I love to re-read fellow bibliophile Helene Hanff's totally delightful 84 Charing Cross Road which chronicles her warm and hilarious decades-long correspondence with Marks & Co. Booksellers in London.
****
"The wonderful thing about books is that you can revisit them time and time again and you experience them differently as you grow and change over the years," says Valerie Khayat, a communications officer in the Faculty of Dentistry. "I will be tackling new books but revisiting/completing reading some others as well."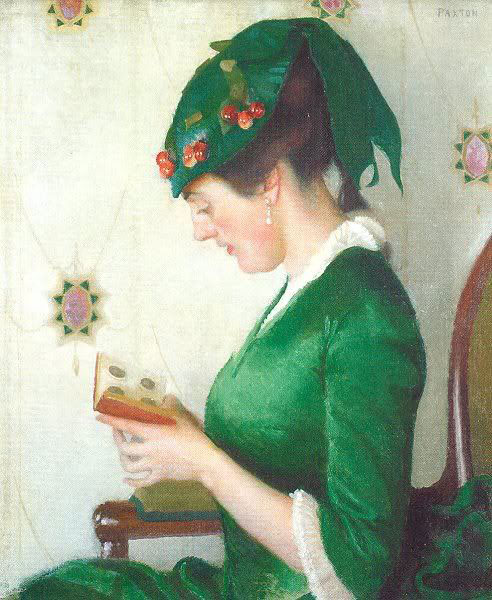 During the break, Khayat will reread Anatomy of the Spirit by Caroline Myss. "This is a book I return to time and time again as an artist, as a yoga instructor and for my own personal growth," she says. "This is an insightful look at how our health is much more than physical and how our everyday choices give us or drain us of vital energy."
She also plans on finishing Beauty and the Inferno by Roberto Saviano in its original Italian. "Saviano is a talented writer of novels but this collection of essays, in which he shares in a very vulnerable way, offers a unique window into his mind and life," says Khayat.
"Saviano is also the author of the book Gomorrah that was made into the infamous (Oscar nominated) movie about the mafia in Naples. Since that first big literary success when he was 26, Saviano has been living under police protection because of threats from the mafia. His life is a fascinating one and this book is a collection of essays in which he shares his thoughts/experience on various topics and the aftermath of that success which cost him his freedom.
And, finally, Khayat looks forward to tackling L'oreille et la vie by Alfred Tomatis. "This book which is an exploration of how our hearing (starting from when we are in the womb) profoundly colours our experience of life including through the languages we have been exposed to," she says.
****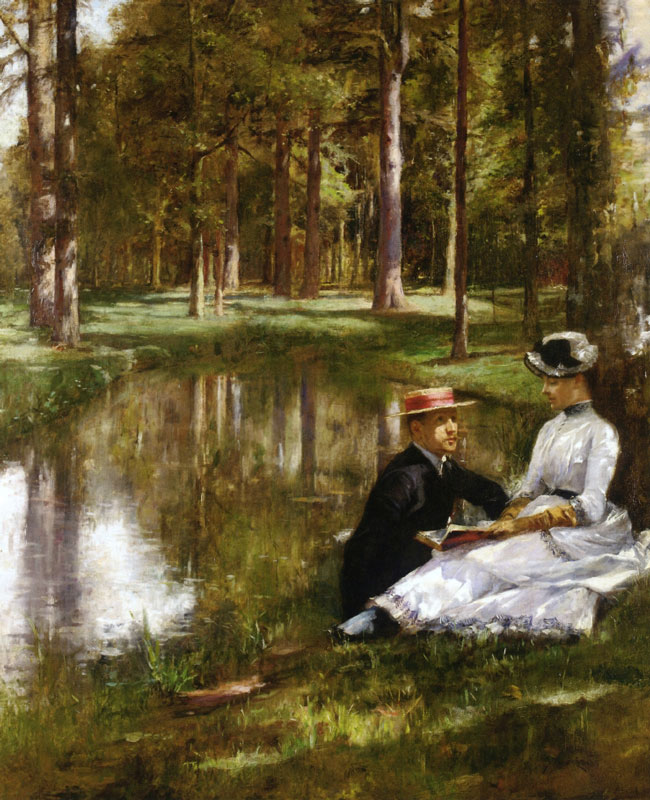 Our colleagues at McGill-Queen's University Press, contacted us to remind people to peruse their extensive book gift list. Give the gift of literature this year all while supporting your University press!
****
Law prof, Hoi Kong will use the break to continue with his current literary interests. He's reading Absolutely on Music – a collection of conversations between internationally renowned novelist Haruki Murakami and legendary conductor Seiji Ozawa. He is also listening to the audiobook The Undoing Project by Michael Lewis – an account of the collaboration between ground-breaking Israeli psychologistsDaniel Kahneman and Amos Tversky.
"I'm fascinated by the coming together of these extraordinary minds and personalities," writes Kong, recent winner of a Principal's Prize for Excellence in Teaching.
****
Daniel McCabe, long considered the godfather of McGill communications, has graced us with a Montreal-themed  list this year.
"The past year was an awful one in terms of the musical giants we lost (awful in other ways too…) and I'm still mourning Leonard Cohen," writes the esteemed editor of the McGill News Alumni Magazine. "While I'm fairly knowledgeable about his musical output, I never got around to reading his novels. I'm looking forward to spending time with Beautiful Losers (I understand there are naughty bits) and discovering Cohen in a different way.
"I'm also hoping to tackle Madeleine Thien's Do Not Say We Have Nothing, which, I admit, is not a terribly original choice," continues McCabe. "After winning both the Giller Prize and the Governor General's Literary Award for the book, the Montreal-based Thien's gifts as a storyteller are well-known.
"I'm also planning to read a graphic novel, published by our city's world-renowned Drawn & Quarterly. Tom Gauld's Mooncop, described by Wired as both 'hilarious and achingly melancholy,' is about a cop making his daily rounds on a lunar colony that is slowly closing up shop.
"Finally, if there's time, I've been thinking of revisiting some of the books that I adored when I was younger, to see if they still have some of the same magic. Dune by Frank Herbert and Catch 22 by Joseph Heller, for instance," says the inimitable McCabe. "I'm fairly confidant that Green Eggs and Ham [by Dr. Seuss] will stand the test of time."
****
Saleema Nawaz Webster, administrative coordinator at the Yan P. Lin Centre for the Study of Freedom and Global Orders in the Ancient and Modern Worlds, and herself an award-winning author, plans on cracking two books over the holidays; Little Labors by Rivka Galchen, and Swing Time by Zadie Smith.
****
Andrew Mahon, communications officer in University Advancement, says he picked up some selections at this year's Salon du Livre. "I'm looking forward to reading: Terminus by Nathalie Lagacé, a graphic designer and artist whose novel was inspired by her seven-year stint as an STM bus driver and Nathalie n'habite plus ici by Ronald White (a former colleague at Air Canada), a psychological drama which, thankfully, has nothing to do with commercial aviation," writes Mahon.
"I'm also looking forward to reading John Le Carré's memoir, Pigeon Tunnel and re-reading alumnus William Shatner's latest tome, Leonard: My Fifty-Year Friendship with a Remarkable Man, while watching all 79 regular episodes of the Star Trek original series – which I believe is a common holiday tradition in many cultures."
****
"I'm hoping to use the break to brush up on my Italian," says Melissa Como, senior library clerk at the Osler Library of the History of Medicine. "I'm attempting to read Cinema di carta: storia fotografica del cinema italiano by Dario Reteuna, which includes an introduction by one of my favourite filmmakers, Dario Argento. I'll probably revisit some related movies as well, like Fellini's timeless Nights of Cabiria; Bava's seminal giallo The Girl Who Knew Too Much; and Antonioni's English-language, almost universally critically-panned Zabriskie Point
****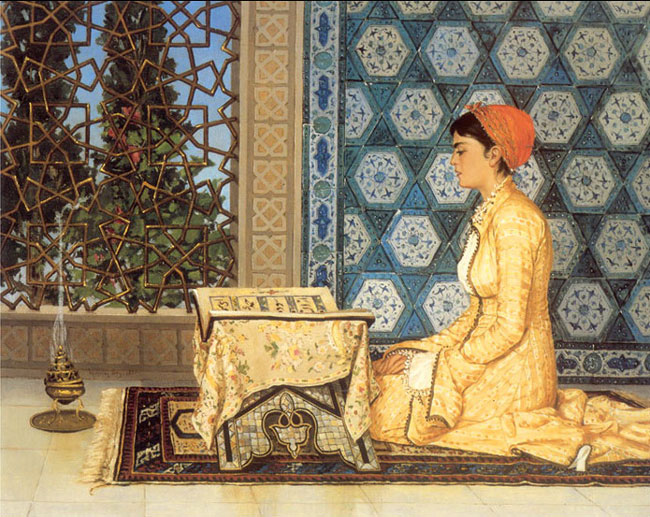 Renowned for his ambitious holiday reading lists, Dean of Engineering Jim Nicell keeps his streak alive with this year's submissions. While he hasn't finalized the list entirely, he is lining up the following books because "they are closest to my bedside;" Marconi: The Man Who Networked the World by Marc Raboy; Time Travel: A History by James Gleick; Kissinger: 1923-1968; The Idealist by Niall Ferguson; and Jerusalem: The Biography by Simon Sebag Montefiore.
"Funnily enough, I tend to read heavy books (literally heavy) over holiday breaks because they weigh too much to carry back and forth from work during my daily commute (with lots of walking)," writes Nicell. "Someday, perhaps after a few weeks of workouts at the gym, I will get to the really heavy book on my shelf, which has been waiting there too long titled Gotham: A History of New York City to 1989. It weighs in at 2.8 Kg."
****
Catherine Stace, a career advisor in Career Planning Service, says a successful holiday season is all about good guidance.
"I have dropped the appropriate amount of hints so hopefully I will be reading Louise Penny's newest Gamache mystery, A Great Reckoning," writes the recent winner of a Principal's Award for Administrative and Support Staff . "My side books include Overwhelmed: Work, Love, and Play when no one has the time by Brigid Schulte, and I will revisit Bright and Pryor's The Chaos Theory of Careers to prepare for the Winter semester."
****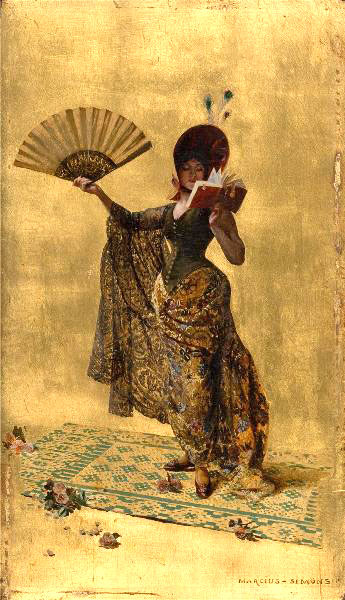 Nicolas Chatel-Launay, M.Sc. Candidate and McGill-Smithsonian Tropical Research Institute NEO Fellow, has divided his holiday book suggestions into two categories.
For those who have "way too much reading time" Chatel-Launay recommends a pair of  "brick-like volumes." [Are you listening, Jim Nicell?]
First, he suggests The American Commonwealth by James Bryce. "If people are still shocked by Trump's election, they may find interesting to read this classic of political science that describes the United States as they were in 1888. So much of what has happened can be explained by the fundamental structure of the American democracy," writes Chatel-Launay.
If that doesn't sound weighty enough, Chatel-Launay also suggests tackling Souvenirs entomologiques by Jean-Henri Fabre. "For the French-speaking scientists among us who find modern research papers to be drab. This is a beautiful study of the ecology, ethology and natural history of insects, interlaced with poetry, art, mathematics, literature, politics and philosophy and observations on the author's children," says  Chatel-Launay. "Arguably the best-written scientific book ever written in any language."
People with "very little time" should consider Un thé dans la toundra / Nipishapui nete mushuat and Bâtons à messages / Tshissinuashitakana by Joséphine Bacon. "Who loves poetry? Arguably one of the strongest poets in Canada, Joséphine is a great author to start learning more about Native literature of Canada. Her poetry also has the particularity of being bilingual French/Innu-aimun," reports Chatel-Launay.
Finally, Chatel-Launay suggest people pick up a copy of Nature Sauvage, which he calls "Québec's National Geographic… a beautiful magazine with exquisite picture quality. Each edition portrays one Québec species, one Canadian national park or provincial park, one hiking trail, and a range of other articles. This season, we also get the winners of the Québec nature photography contest."
****
Shanice Yarde, equity educational advisor in the Social Equity and Diversity Education office, really took to heart the task of compiling a holiday reading list.
"I've reached out to friends and people in the community for suggestions of books written by BIPOC (Black, Indigenous and People of Colour) since they are often under celebrated and recognized," writes Yarde. "The outreach has resulted in a list of 110 books! It's in a public Google sheet which means you can just share the hyperlink and people will be able to view and/or continue to add suggestions."
****
A repeat contributor to our annual list, Chris Buddle says he's looking forward to catching up on some reading during the break.
"I hope to finish up Being Mortal by A. Gawande. It's a very interesting read so far, and has important perspectives on aging," says the Dean of Students. "Sitting beside my bed is The Soul of an Octopus, a popular science book that looks fascinating, and given my background as an Arachnologist, I look forward to learning about other animals characterized by 'eights'!
On the non-academic front, Buddle has asked for Secret Path, the collaboration between the graphic novelist Jeff Lemire and Gord Downie, that tells the tragic story of Chanie Wenjack.
He's also hoping to receive Margaret Atwood's Hag-seed. "I like pretty much everything she writes, and this re-writing of The Tempest looks quite interesting," says Buddle.
"On the lighter front, I will finish up a detective novel by Fred Vargas titled A Climate of Fear," says Buddle. "I've enjoyed all of Vargas' books; the characters are quirky and the plot is a wonderful series of twists and turns."
****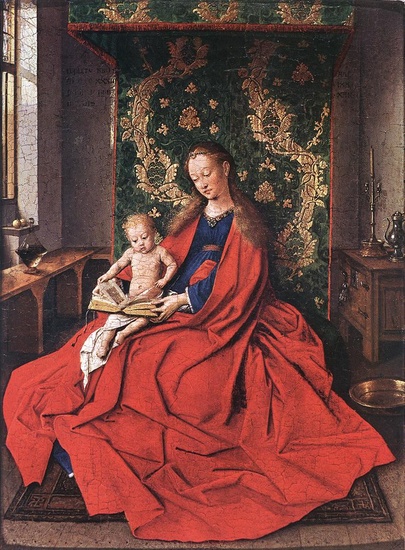 Lizzie Carolan, a research assistant at the School of Communication Sciences and Disorders says she loves holiday reading lists, especially the Reporter one "because the McGill community clearly understands the need to read several books at once!"
Carolan hopes to tackle Manufacturing Consent by Edward S. Herman and Noam Chomsky and dip into George Saunders' The Braindead Megaphone. "And because breaks are always a good time to find one's balance, I'll even things out with Maya Angelou's Wouldn't Take Nothing for My Journey Now and Diana Gabaldon's A Breath of Snow and Ashes."
**** 
Ben Ger, President of the Students' Society of McGill University plans on reading Cat's Cradle by Kurt Vonnegut, and A Game of Thrones by George R.R. Martin.
****
"Since I am fortunate enough to be going on a beach vacation this winter, I have hours to lie in the sun and read – one of the better combinations aside from snuggling under blankets and reading!" writes Tofunmi Odugbemi, a U3 Political Science and African Studies Student and President of the McGill Political Science Students' Association.
Odugbemi's list includes I Know Why the Caged Bird Sings, Maya Angelou's autobiography ("called 'the great American memoir' by some,"); Blackass: A Novel by A. Igoni Barrett ("a comical satire in which a young black Nigerian wakes up as a white man."); and Children of the Jacaranda Tree: A Novel by Sahar Delijani ("Set in post-revolutionary Iran this is a story of numerous groups of people and we read about the ways in which the tides of history affect each of their lives from 1983 until 2011."
****
Katie Mullen, a Communications Officer in University Advancement is gearing up to take on two books.
Mullen wants to read A Square Meal: a Culinary History of the Great Depression by Jane Ziegelman and Andrew Coe, which, she writes "examines changing notions of food and nutrition during a time of immense poverty and economic uncertainty in the United States."
She also has her sights set on My Grandmother Asked Me to Tell You She's Sorry by Fredrik Backman, a book that "is supposed to be a charming story about a young girl who's grandmother dies, leaving her with the task of righting all of her grandmother's wrongs. Looks promising!"
****
Pency Tang
, a U1 Industrial Relations student, recommends 
 Hector and the Search for Happiness by François Lelord. 
"It's a good book to read on the road, alone, pondering about the meaning of life or just trying to look for happiness."
****
Dorothy Spindelmann-Redhead, administrative coordinator – Dean's Secretariat in the Office of the Dean of the Faculty of Arts, says she is hoping to finish reading Alexander Hamilton by Ron Chernow and begin Henry James's The Ambassadors during the holiday break.
****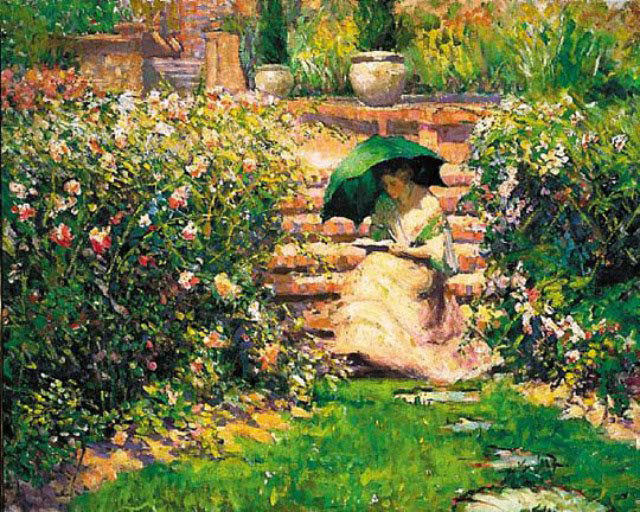 Josée Forest, a Translator in Translation Services,  recommends four books for the break. About La Femme qui fuit by Anaïs Barbeau-Lavallette, Forest writes; "Dans une prose confinant à la poésie, l'auteure raconte la vie de sa grand-mère maternelle, épouse de Marcel Barbeau. En toile de fond, le Québec de la Grande Noirceur, les Borduas, Gauvreau, Riopelle et Barbeau du mouvement automatiste."
Forest also recommends Larry Tremblay's L'Orangeraie. "Deux frères jumeaux connaîtront la dure loi du talion dans un pays à feu et à sang, jamais nommé, mais que le lecteur situera quelque part dans une contrée désertique embaumant la fleur d'oranger."
"What would have happened if Kennedy's assassination had been stopped?" asks Forest about Stephen King's 11/22/63 in which the reader follows Jake Epping, a high school English teacher, in his quest to stop Lee Harvey Oswald. "Brace yourselves: you might come back to work exhausted in January, after too many sleepless nights," she says.
Finally, Forest suggests A Quiet Vendetta by R.J. Ellory. "Discover a mobster's life story and follow him from Cuba to Chicago in this powerful thriller by a master of the genre," says Forest.
****
Will Straw's past contributions to our annual list have always been eclectic and thought-provoking. Once again this year the Art History and Communications Studies professor did not disappoint. Straw's picks include: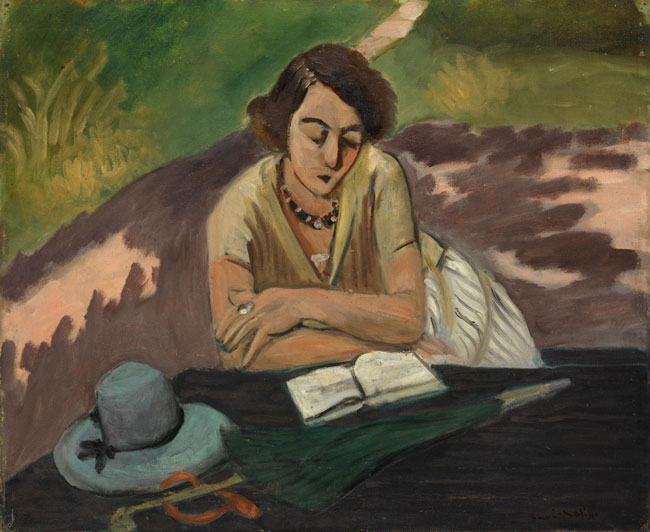 Darktown by Thomas Mullen. "This book is being reviewed very positively," says Straw. "It's a novel, but apparently documents a milestone moment in the relations between policing and racism in the United States."
La main gauche by Jean-Pierre Léaud by André Habib. "Nominated for a Governor General's Award, and written by a colleague at the Université de Montréal, this is by all accounts a smart, nicely written look at what it means to love the little details of cinema."
You Will Know Me by Megan Abbott. "I love Megan Abbott's nourish crime fiction and this one, which came out earlier this year, is billed as part of her turn towards a less genre-based kind of fiction. The precision of her language and cold-blooded sense of character psychology are very impressive."
Sherry Simon, ed., Speaking Memory: How Translation Shapes City Life. "I'm biased, as I have a piece in this collection and it's in a series I co-edit. Still, it is a wonderful collection of articles on the ways in which language moves across the space of cities and people move across languages. No one thinks about these issues better than Sherry Simon and I look forward to delving into this book again now that it's been published."
****
"I would like to finish Cutting for Stone by Abraham Verghese (yes, the same one who wrote the foreword for When Breath Becomes Air) which I started recently," writes Abida Subhan from the Dept. of Animal Science and Dept. of Natural Resource Sciences
"Also, while travelling in India recently, at one of the airports, Legal Confidential-Adventures of an Indian Lawyer by Ranjeev C. Dubey caught my attention.  I picked it up for my son who is in the same profession, thinking it may interest him," says  Subhan. "Flipping through the first few pages, it got me interested so I think I will read it first before passing it on."
****
While attending the Cundill Prize in Historical Literature at McGill gala on Nov. 17, Anja Geitmann, Dean of the Faculty of Agricultural and Environmental Sciences was suitably inspired enough to buy two of the nominated books and have them signed by the authors. "They are really meant to be Christmas presents for my husband (don't tell him!), but I think I will sneak them away from him after he opened these presents to read them myself," writes Geitmann. Those books include David Wootton's The Invention of Science: A New History of the Scientific Revolution and Andrea Wulf's The Invention of Nature: Alexander Von Humboldt's New World.
"The third book on my list, Simon Winchester's The Professor and the Madman – A Tale of Murder, Insanity, and the Making of the Oxford English Dictionary, I already started reading and I can't wait to continue once and if I find time around the holidays."
****
Who better to recommend the best holiday literary treats than McGill's wonderful Library staff? They've compiled an extensive list of fantastic holiday diversions – from novels to albums, DVDs to streaming audiobooks, board games to eBooks – all found in the University's collection.
****
As per tradition, the last word on this year's holiday reading list goes to legendary Reporter linchpin and beloved man-about-McGill, Bud Martin.
"On my nightstand, there's a pile of five stocking-sized Victorian ghost stories recently republished by Biblioasis. Apparently, reading ghost stories aloud on Christmas Eve used to be a thing. (Spooky stories, not that redemptive Scrooge-gets-scared-straight stuff.)," writes Martin through his press secretary. "I'll try to sell my kids on that jive this year, but when it comes to curating our bedtime reading ritual, I've got a spotty batting average. E. L. Konigsburg's From the Mixed-Up Files of Mrs. Basil E. Frankweiler will probably last us into the holidays, and they're into it, but they didn't dig the autumnal bummer vibe of the sweet vintage paperback copy of Tove Jansson's Tales from Moominvalley that I rescued from the McGill Book Fair.
"So I'll keep Tuula Karjalainen's new biography, Tove Jansson: Work and Love, for my own vacation bedtime reading. I might have to thumb-wrestle my wife for it, though, so my Nordic escapism Plan B is the epic liner-notes to the new reissue of Lee Hazlewood's A Cowboy in Sweden album, which promises to be the definitive account of how/why he took his prodigious moustache, and a pile of dough earned writing Nancy Sinatra hits, and dropped out to get deeply weird in Stockholm," says Martin.
"Finally, since my seven-year-old son's newfound Star Wars enthusiasm has us both psyched for Rogue One (and I'm loving the kinda Wide Sargasso Sea-styled fleshing-out of a single detail from the original movie), I think it's time to finally read Joseph Campbell's The Hero with a Thousand Faces. Unless the TV version is on Netflix."