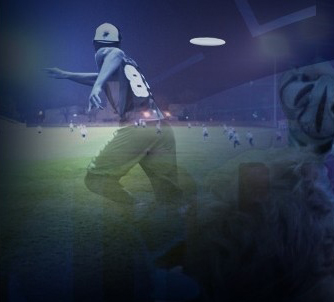 By Ryne Bondy
It is springtime in Montreal and flowers are not the only thing blooming. A brand new professional sports franchise has found a home here in the 5-1-4 area code. The Montreal Royal, an expansion squad in the 17-team American Ultimate Disc League (AUDL), kick-starts its inaugural season on Apr. 19 at 2:30 p.m. versus the Toronto Rush, defending AUDL champions.
The Royal will host seven home games on campus at Percival Molson Stadium. The team will make pit stops in Toronto, New York, Washington, Philadelphia and Rochester. These five teams along with Montreal make up the East Division of the AUDL, which also consists of a Midwest and West Division. The league originated in 2012 with only eight teams scattered across the eastern United States.
The AUDL recently took a big step forward, signing a multi-year broadcast agreement. ESPN3, which is ESPN's live multi-screen sports network accessible online, will produce and distribute a "Game of the Week" live, throughout the 14-week regular season, in addition to select playoff games and the championship weekend, which will take place at Toronto's Varsity Stadium, July 26-27. The network is available in more than 83 million households across the U.S., helping bring professional ultimate disc to new markets.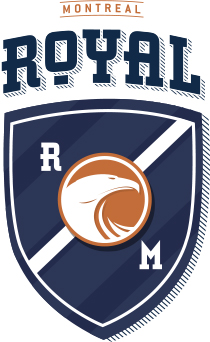 As for the Montreal franchise, it was founded by Jean-Levy Champagne, a member of the Montreal Ultimate Association. He and few of his teammates saw a stimulating challenge and an interesting business opportunity when the AUDL was first created.
The team roster consists of 28 players ranging from ages 18 to 44. Only 20 players are permitted to dress for games and seven are allowed on the field at once. One of these players is Tim Tsang, a McGill graduate who led McGill's ultimate team to a second-place finish at last year's national championships.
"It's an exciting moment for the sport getting two new teams in Canada (Montreal and Vancouver) and signing the ESPN agreement," says Tsang, who has been playing ultimate for nine years. "The sport is growing and attracting a lot of attention from communities and fans across the country."
He also believes it is as good of a spectator sport as the likes of hockey, football and basketball.
"It's fast, exciting and requires the same athleticism and skill as any major sport. It also combines elements of football and basketball giving it a unique game speed."
Tickets are $12 for adults, $8 for students/seniors and $6 for children. Family and group rates are also available while season tickets can be purchased for $70. Fans are also encouraged to meet up prior games at Mount Royal Park, where entertainment will be available for families. During the matches there will be games, prizes, contests, half-time shows and music by Montreal's DJ Shadow.
MONTREAL ROYAL HOME SCHEDULE (all games at Molson Stadium):
April 19 vs. Toronto Rush, 2:30 p.m.
May 3 vs. New York Empire, 7 p.m.
May 18 vs. Rochester Dragons, 5 p.m.
June 14 vs. Toronto Rush, 5 p.m.
June 15 vs. Philadelphia Phoenix, 2 p.m.
June 21 vs. Philadelphia Phoenix, 1 p.m.
June 28 vs. DC Breeze, 7 p.m.
More information can be found on the Montreal Royal website  or on the American Ultimate Disc League website.