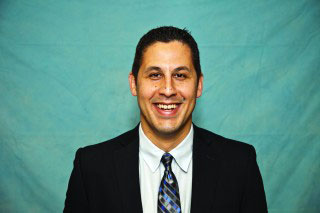 By Earl Zukerman
When the Chicago Cubs defeated Cleveland in Game 7 of an epic World Series in the wee hours of Thursday morning, the celebrations reverberated all the way north of the border to the campus of McGill University in Montreal. Only three days after McGill captured its third consecutive national championship in the Canadian Collegiate Baseball Association, Shiraz Rehman, an assistant general manager with the Cubs, became the first McGill grad to earn a World Series championship ring.
A 39-year-old native of Montreal who was raised in Blauvelt N.Y., Rehman earned a commerce degree from McGill in 1999, majoring in finance and accounting. Rehman was a 6-foot-2 switch-hitting shortstop on the Redmen baseball team for four years, serving as team captain in his junior and senior campaigns.
Rehman joined the Cubs in 2011 after six seasons with the Arizona Diamondbacks, where he served as the club's director of player personnel, among other titles. Before joining the Diamondbacks, Rehman interned for the Boston Red Sox during the 2005 season in the baseball operations department. Prior to joining the Red Sox, he spent time as a commodities trader and financial consultant for more than five years at Enron and Deloitte & Touche before obtaining his MBA from Columbia Business School in 2006.