McGill's Board of Governors has approved a one-year extension to the appointment of Professor Martha Crago as Vice-Principal (Research and Innovation) effective June 30, 2023. The Board approved this extension at its meeting on December 15, 2022.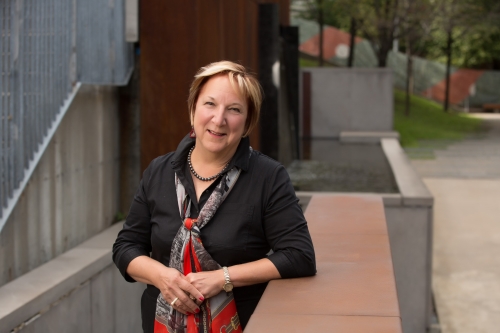 When Crago began her term as Vice-Principal (Research and Innovation), on July 1, 2017, it was a homecoming of sorts. She completed her bachelor's (BA'68), master's (MSc(A)'70), and doctoral (PhD'88) degrees at McGill. After completing her studies here, she was appointed a professor in McGill's School of Communication Sciences and Disorders. Her five years as Dean of Graduate and Postdoctoral Studies (2000-2005) earned her the honour of having a lounge named after her in Thomson House.
Prior to returning to McGill in 2017, Crago was Vice-President of International and Governmental Relations at the Université de Montreal and the Vice-President (Research) and Professor in Human Communication Disorders at Dalhousie University.
In March, Crago was presented with the Knight's Cross of the Order of Merit of the Federal Republic of Germany. Crago was appointed a Member of the Order of Canada in 2017 and awarded an Honorary Doctorate by the University of British Columbia in 2020. In 2009, she was made a Chevalier de l'Ordre des Palmes Academiques by the French government. She was named a Woman of Excellence by the government of Nova Scotia in 2015 and Femme de Mérite de Montréal in 2000. She is also the recipient of a McGill University Prize for her contributions to research.