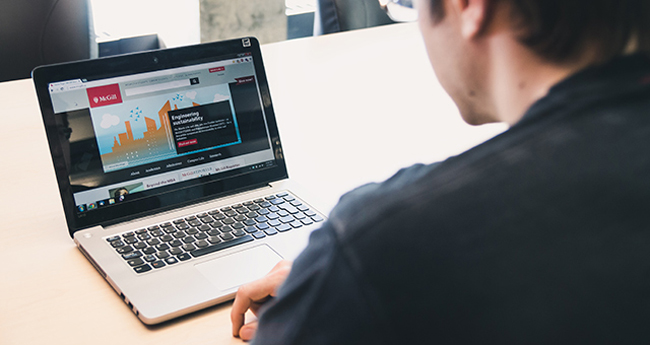 [La version française suit]
Filing claims just got easier! Members of the supplemental health and dental plans can now submit all their claims online. You'll never have to reach for paper health and dental claims form again.
If receipts are required, you can scan and upload them with your claim, or take a photo and submit it via Manulife Mobile.
Don't forget: all health and dental claims incurred during the period from January 1, 2017 through December 31, 2017 must be received by Manulife Financial no later than Friday, March 31, 2018. If you miss this deadline, your claims will be ineligible for reimbursement.
Visit McGill's HR website for more details on your supplemental health and dental plans, or on making claims.
****
Effectuez vos demandes de règlement de frais médicaux ou dentaires en ligne!
Il est maintenant plus facile de faire vos réclamations! En effet, les participants au régime de soins de santé complémentaire et au régime de soins dentaires peuvent désormais effectuer leurs demandes de règlement en ligne. Dites adieu aux formulaires papier!
Lorsqu'un reçu est exigé, vous pouvez le numériser et le joindre à votre réclamation, ou bien le photographier et l'acheminer par l'intermédiaire des Services mobiles Manuvie.
Rappel : Les demandes de règlement des frais médicaux et dentaires engagés au cours de la période du 1er janvier au 31 décembre 2017 doivent parvenir à la Société financière Manuvie au plus tard le vendredi 31 mars 2018, à défaut de quoi ces frais ne seront pas remboursés.
Visitez le site des ressources humaines de McGill pour en savoir davantage sur les régimes de soins de santé complémentaire et de soins dentaires ou sur la demande de règlement.