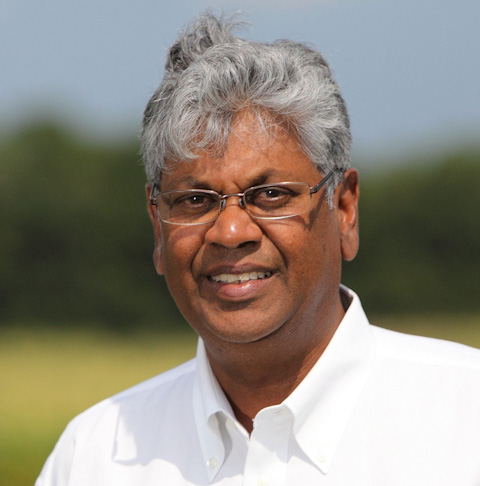 By McGill Reporter Staff
Former Dean of Agricultural and Environmental Sciences at Macdonald Campus, Chandra Madramootoo, has been appointed to the Board of Governors of Canada's International Development Research Centre (IDRC).
Marie-Claude Bibeau, federal Minister of International Development and La Francophonie, made the announcement on Tuesday, June 14, while announcing the appointment of Margaret Biggs as Board Chairperson, and five other new Board members.
"The International Development Research Centre will be well served by the wealth of experience of these new governors," Bibeau said in a news release. "IDRC continues to be an integral part of Canada's international assistance, by investing in knowledge, innovation and solutions to improve lives and livelihoods in developing regions of the world."
"I'm delighted by the arrival of a new Chairperson and governors," added IDRC President Jean Lebel. "We look forward to benefitting from their collective knowledge, experience and strategic oversight as the Centre continues to fund researchers that drive global change."
The IDRC Board provides strategic direction, stewardship and oversight for IDRC, the release said.
Madramootoo, who is also a graduate of McGill, also served as the Director of the Brace Centre for Water Resources Management at Mac. He is currently a professor in the Department of Bioresource Engineering. He also serves on the boards of the VALACTA Dairy Production Centre; CGIAR, a worldwide partnership addressing agricultural research for development; and the International Crops Research Institute for Semi-Arid Tropics.