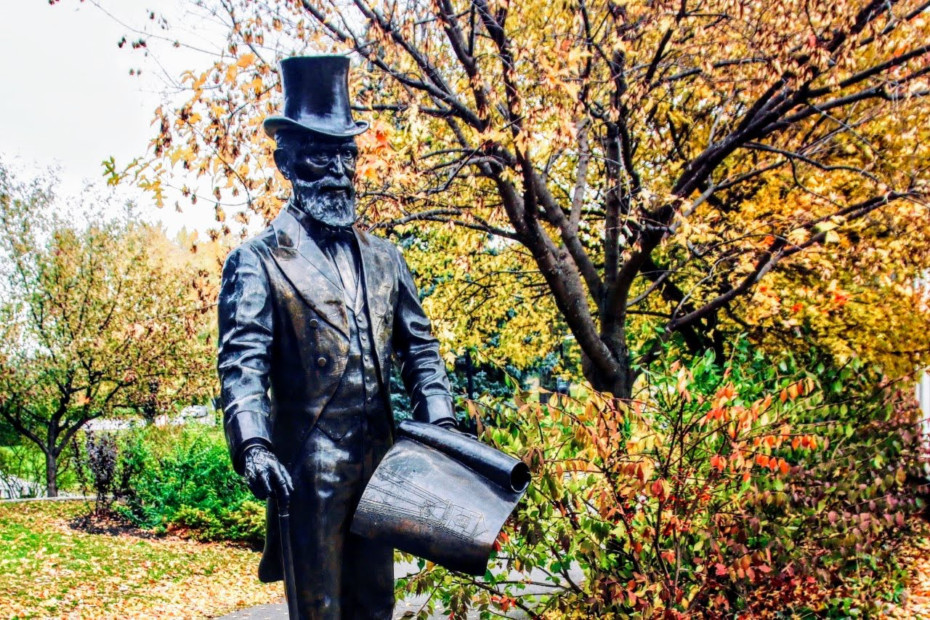 On October 22, Fair Trade Canada announced that McGill's Macdonald Campus has been named a Fair Trade Designated Campus, for its continued efforts to embed the Fair Trade philosophy within the academic community, and for facilitating the choice and use of Fair Trade certified products on campus.
With the designation, Macdonald Campus joins McGill's downtown campus, which earned the Fair Trade designation in 2013.
"Congratulations to Macdonald Campus of McGill University. Your Fair Trade Campus designation reflects your continued engagement towards sustainable agriculture and an equitable food system," said Julie Francoeur, Executive Director, Fairtrade Canada. "It is inspiring to see the strong connections between your work here at home and the work of Fairtrade farmers in the Global South."
The Fair Trade Campus designation gives Macdonald Campus added momentum to increase partnerships and awareness about Fairtrade among students, student societies, clubs and staff.
Considering "social and environmental sustainability into everything we do"
"Becoming a Fair Trade campus is an amazing progression for our campus, as it allows us to consider social and environmental sustainability in everything we do," said Mary Bergen, President of the Macdonald Campus Student Society. "On top of that, we'll be able to grow our awareness and education of these pressing issues year to year."
Presently, the main outlets for Fairtrade products at Mac Campus are through student-run initiatives such as Buy Your Own Bulk (BYOB), a non-profit organization selling affordable, sustainable organic food in bulk to Macdonald Campus community; the Out-of-the-Garden Project, a student-run café; and the TWIGS Café. As BYOB continues to grow semester after semester, there are plans for it to become the local source of fairtrade dried goods, such as coffee, sugar and chocolate, for all events organized on campus.
As well, large student societies such as the Dietetics and Human Nutrition Undergraduate Society and the Macdonald Campus Student Society host annual events that cater to hundreds of students – giving them significant impact in terms of promoting fairtrade.
Further, all vending machines on campus now offer a Fair Trade chocolate option. Increasing Fair Trade product availability on Campus has empowered students and staff to use their purchasing power to make a positive change with regards to the trade industry, where every purchase counts as a vote supporting ethical and fair production in farming communities of the global south.
Supporting the people who produce our food
"The idea that what we do on campus will help make life better in the communities we touch is central to all of our teaching and research in the Faculty of Agricultural and Environmental Science," said Jim Fyles, Associate Dean (Student Affairs). "Being a Fair Trade Designated Campus is a tangible expression of our commitment to support the people around the world that produce the food we eat."
The Fairtrade Campus Designation is particularly meaningful to Macdonald Campus, as it is the home of the Faculty of Agricultural and Environmental Science. Specifically, this campus is a unique and multidisciplinary community of individuals that brings together knowledge in the domains of health, environment, food and nutrition, bioproducts, biotechnology and agriculture. Students at Macdonald campus study global food security, food science and nutrition, agriculture, bioresource engineering, and environment, all of which go hand in hand with the social, environmental, ethical and economic impact of the Fairtrade certification.
Fair Trade Campus Week runs from October 28 to November 1. Find out what's happening at Mac Campus and at McGill's downtown campus.