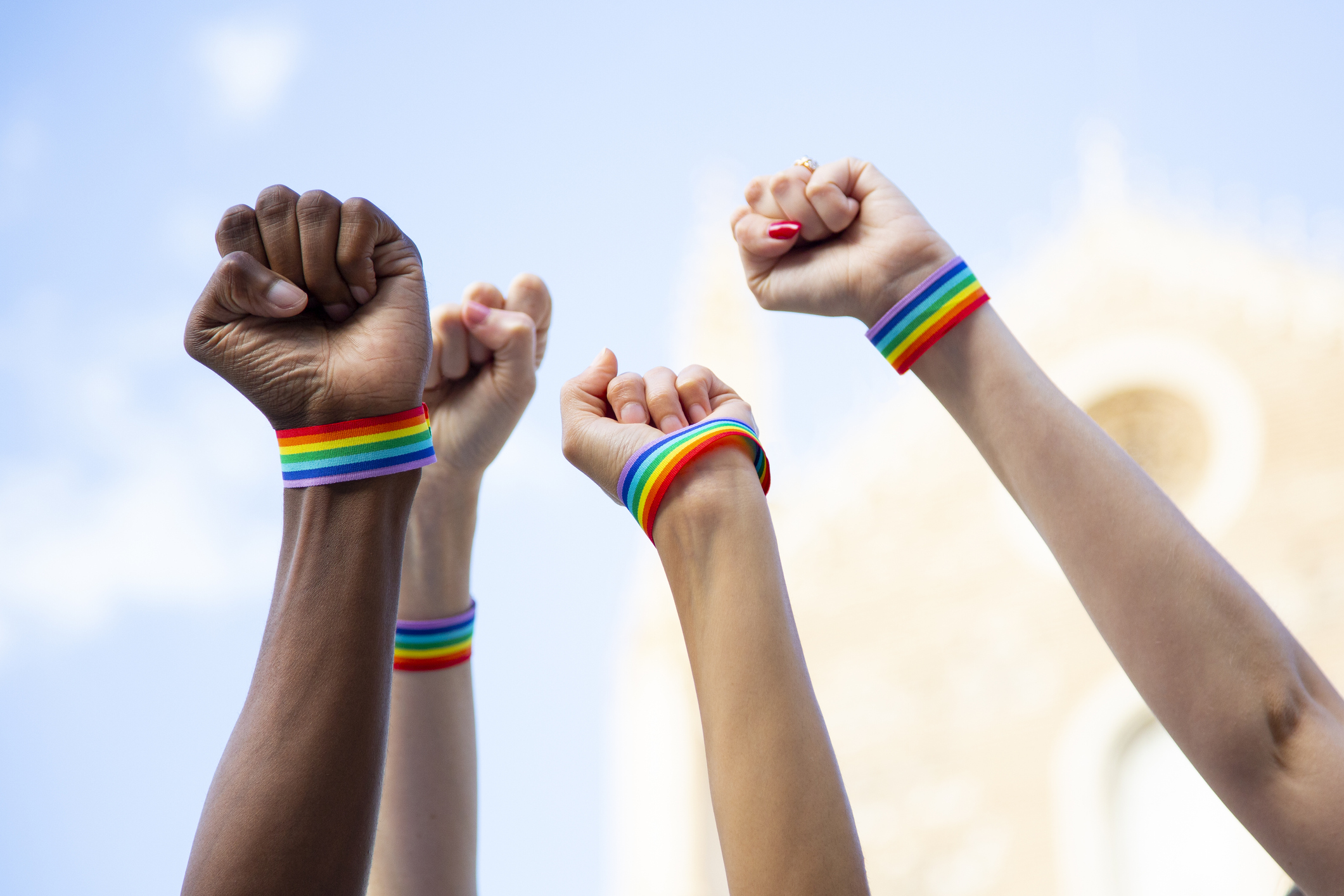 Montréal Pride / Fiérté Montréal 2022 begins next Monday. Throughout the week, events will celebrate the courage, tenacity, diversity, and contributions of Queer communities here at home and worldwide. Pride offers a chance to renew our commitment to acceptance of gender and sexual diversity and our recognition of the richness this diversity offers.
The timing of this year's Pride Festival comes at a time at which we've been offered some stark reminders of the precarity of social inclusion for 2SLBGTQ+ peoples. A shooting on June 25 just outside a popular gay nightclub in Oslo, the capital of one of the world's most progressive countries, abruptly curtailed Norway's official 10-day Pride celebrations. The crime is being investigated as a potential hate crime and terrorist act. The attack, followed by a march in solidarity with the victims, foregrounded the continued vulnerability and persistent resilience of Queer communities.
June also saw unsettling events closer to home. While state-imposed limits on reproductive rights are typically framed narrowly, the broader issue is one of gender-based autonomy and justice. Time will tell how the US Supreme Court's reversal of Roe v Wade will unfold on the ground. But the decision carries a clear threat to one's ability to make personal choices about the most intimate and private aspects of life. As is true in so many other contexts, the most vulnerable social groups will shoulder the heaviest burden resulting from this outcome.
Such events remind us of the need for equity work focused 2SLGBTQ+ communities, including within our own campus and our community. While we are reminded of the importance of this work during Pride, it is necessary year-round.
McGill is endeavouring to take it up in earnest. At our university, one highlight of this work is the Lavender Graduation ("LavGrad") celebration, which this year was held on June 8. Organized by the Subcommittee on Queer People of the Joint Board-Senate Equity, Diversity, and Inclusion Committee, in collaboration with the Equity Team and University Advancement, McGill's fourth annual LavGrad was overflowing with joy and energy. A packed Thomson House ballroom teeming with graduates and their supporters regaled 37 graduates who convocated this spring.
LavGrad – also affectionately known as "The Launch of the Rainbow" – is bookended with "The Return of the Rainbow" festivities held each year at Homecoming. The latter event dovetails with Queer History Month (QHM), commemorated each October. Members of the university community are invited to stay tuned for forthcoming details about QHM 2022. A calendar of events, soon to be announced, will provide occasion to learn about and honour the accomplishments and contributions of the 2SLGBTQ+ communities to intellectual life within and beyond McGill.
EDI work that centres 2SLGBTQ+ members of our community must centre their voices and views; recognize their past, present, and future contributions to McGill's academic mission and stature; and take concrete steps to ensure that the word "pride" is substantive and not just symbolic. We are called to ensure that all members of our campus community – including 2SGBTQ+ students, faculty, and staff – not only feel safe expressing who they are and who they love, but also feel welcomed, validated, and recognized. We still have work to do to reach and sustain that objective. We count on – and are deeply grateful for – the continued engagement of all members of the McGill community to this end.