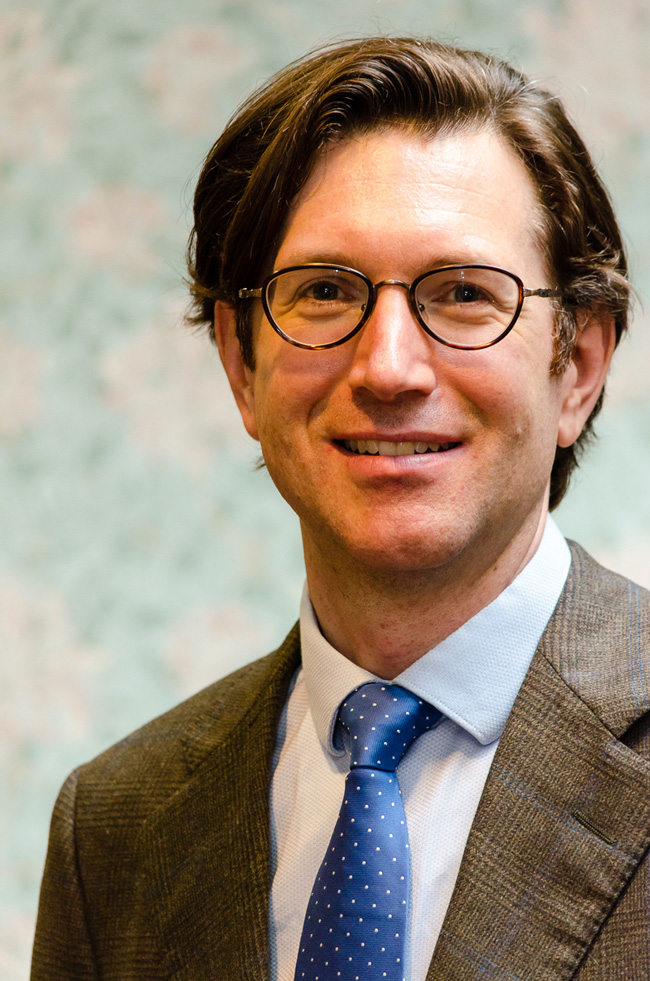 By McGill Reporter Staff
During the closed session of its April 21, 2016, meeting, McGill's Board of Governors approved the appointment of Professor Robert Leckey as Dean of the Faculty of Law. The appointment came on the recommendation of the Advisory Committee for the Selection of a Dean of the Faculty of Law, which conducted an extensive, international search. Leckey's five-year term begins on July 1, 2016. He succeeds Daniel Jutras, who finishes his six-year term as Dean (which followed 10 months as Interim Dean) at the end of June.
Leckey is a graduate of McGill (BCL/LLB'02). He joined the Faculty of Law in 2006 after completing his doctorate, as a Trudeau Scholar, at the University of Toronto. He specializes in constitutional law and family law, and his publications include the monograph Bills of Rights in the Common Law (Cambridge University Press, 2015). His teaching has been recognized by the Principal's Prize for Excellence in Teaching (2010) and the McGill Law Students' Association's John W. Durnford Teaching Excellence Award (2009). His research has earned him the Canada Prize of the International Academy of Comparative Law (2010) and the Prix de la Fondation du Barreau du Québec (2007).
"He is, by any measure, one of Quebec's pre-eminent scholars of private and public law," said Dean Jutras when Leckey was made full professor this past November, "and his reputation on the global scene is nothing short of spectacular."
"Professor Leckey has distinguished himself in a leadership capacity, both within McGill and across Canada," wrote Provost and Vice-Principal Academic Christopher Manfredi in an announcement to the McGill community. Manfredi cited Leckey's current position as director of McGill's Paul-André Crépeau Centre for Private and Comparative Law, and his past role as chair of the McGill Equity Subcommittee on Queer People. Leckey has also been involved with Egale Canada, a national LGBT advocacy group, serving as both the chair of its board and legal issues committee, and is the former director of research for Quebec's Inquiry Commission on the Process for Appointing Judges.
Leckey's decanal appointment is actually his second big news of the week. On Wednesday, the Faculty of Law announced that he is the new Samuel Gale Chair of Law.